Chick-fil-A, a famous name in America, it is a fast food restaurant with several storefronts across the country. Known for its food and excellent service. Most famous for their chicken sandwich, waffle fries and offering meals for all time of the day. There are several options on the menu for Breakfast, lunch and dinner. The menu is long and filled with delicious meals. Other than the food, it is also known for it rules that the employees have to follow while working and its dress code is specifically designed to make the business look successful. Let us know about the 'Chick Fil A Dress Code'.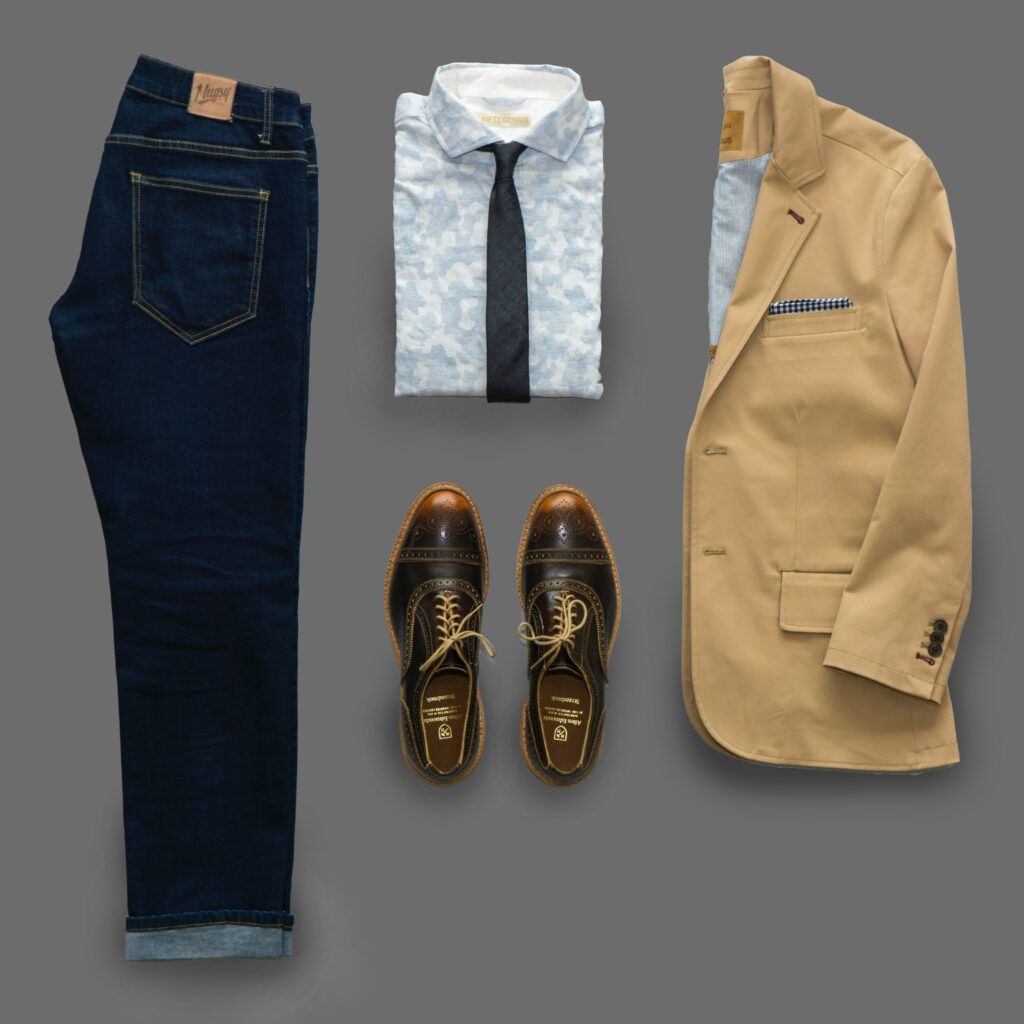 Chick fil A dress code
As mentioned earlier, Chick fil A is not only known for its food services, but also for implementing a strict dress code. They believe in the motto of dress for success. The company believes that if you want to achieve success in any business, you have to dress as professionally as possible, and that is why it encourages its employees to wear the official chick fil dress code while working and serving customers. Down below is discussed in detail what the dress code for Chick fill employees is and what other policies they have about how their workforce should present themselves to the world.
Chick fil Dress code policy
Keeping in mind the aspect of professionalism and making their employee look presentable in the simplest way possible. Their official dress code involves:
1. Chick fil shirt: Since they want to opt for something simple and elegant, Chick fil requires its employees to wear a formal shirt sporting the official color of the company and its brand.
2. Chick fil pants: They also offer their employees formal pants, which are neutral for both genders. Recently, they have allowed their employees at some locations to wear knee-length skirts for their female employees, but they should also be in the same color as the pants.
3. Chick fil A T-shirts: Another option that their employees have is to wear a simple brand-colored polo t-shirt offered by the company. Employees can choose to wear any of the one items during their shift, either the shirt or polo t-shirt. 
4. Additional Chick fil A accessories: The company also offers extra items such as a head visor and brand printed aprons and simple aprons. Although these items are not at all necessary to wear with the whole dress code. An employee can choose to wear these items whenever they want to or not if they don't feel comfortable with them.
Other policies for Chick Fil A employee that are needed to be followed
Another way that the company makes sure that their employees look presentable to the customers is by implementing different policies about personal items such as piercings or tattoos and policies about makeup. Let's take a look at What their policy allows and what is not at all tolerated at their storefronts:
Policy about piercings
Another strict policy that Chick fil A has is that it does not allow piercings on its employees. Any kind of piercing including facia piercing, body piercing, and earlobe piercings. Although it might not be the case for every location. Some places do allow the employees to have a piercing or allow a limited amount of piercing anywhere on their body. If you are someone looking for a job at Chick fil it's a good idea to go to the store and talk to the manager about their policies to make sure what is allowed, or you can just make a call and let them clear out your inquiry.
Policy about tattoos
Chick fil has a no-tattoo policy and this policy applies to all the locations where the stores are established. They do not tolerate an employee having tattoos and are very strict about visible or hidden tattoos. These body arts do not align with their policy to maintain a professional and neat, clean look. If an employee has been hired with tattoos, then they are to immediately cover the tattoos, visible or otherwise. They also have a policy against profanity and offending messages or images. 
Company policy for clothing
Chick fil A is a neat and professional company and they have a very structured rule about their employees wearing clothes that sport obscene images or spread incriminating or violent messages to the public. 
They also have a policy against wearing sexually suggestive clothes. Any employee seen sporting such clothing will be immediately reported to the supervisor and they will be asked to either not wear such clothes and if they do not comply then they will be terminated from the store.
Policy for makeup
No policy prevents employees to wear makeup but they do ask their employees to keep it as natural as possible. And maintain a good grooming routine to look more presentable. They also advise their employees to not wear fragrances as many customers can have problems with strong-scented fragrances. Although there is no policy for makeup, they do not allow employees to wear nail polish or fake nails, especially near the food preparation stations.
Chick fil a policy about hair
Chick fil has a very strict policy regarding hairstyle and how the employees keep their hair. They ask their employees to keep their hair in a tiny and neat fashion. Ponytails and short hair are advised. They also ask their employees to avoid sporting extreme hairstyles such as Mohawks since these are not presentable as the company want their employee to look. 
Policy on scents
Chick fil does not allow its employees to wear strongly scented fragrances as it can disturb the customers and interrupt their dining experiences. They advise their employees to wear perfumes that are light and not bothering. 
Conclusion 
Chick fil has a pretty straightforward and professional dress code set for its employees. As long as their employees keep fast-food clean and successful at their storefronts and there won't be issues for them. Other than a few strict policies, Chick fil a is a good place to work, with its supportive staff members to great pay for customer service. They offer many additional benefits for their employees. 
Hope this answers your curiosity as to what the Chick fill a dress code is and what are their other policy for working there.