Introduction
Annabels is a famous club in London which is situated at 46 Berkeley Mayfair, this club is the most elegant and classy in the world it always has something more to offer to its customers. Annabels is well known for its elegance and its organised serving style. This restaurant is well known owing to its unique dress code and fantastic taste of beverages and food. Annabels was founded by entrepreneur Mark Birley in the year 1963. This club is named after the name of mark's wife lady Annabels vane tempest. The most renowned club in London is the iconic Annabel's club. Let us know 'Annabels Dress Code'.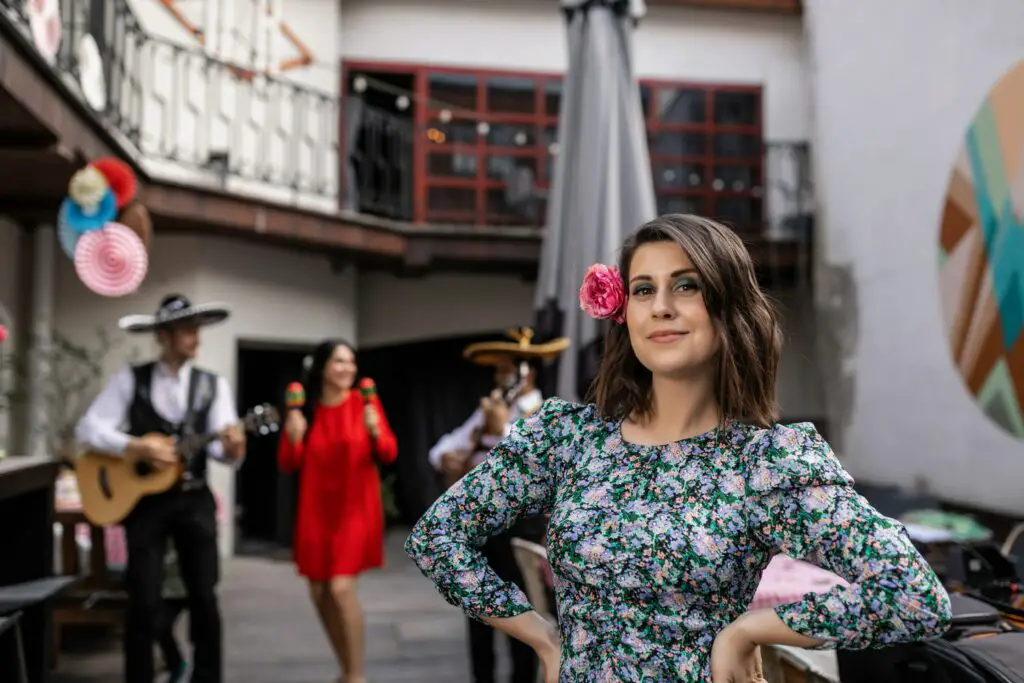 Annabels Dress Code
Annabels club is a private members club known for its respectful dress code and relishing ambience. This dress code gives the vibe of a standard and organised vintage cafe. One can get an idea of its popularity among the people by seeing the long waiting list of people wanting membership in the club. Annabel's club has proved its name worldwide in the domain of nightclubs.
There are numbers of rules and regulations that should be followed at Annabel's club.
Rules to be followed at Annabel's
1. Members are required to wear sophisticated and respectful attires. Over-revealing clothes and bra straps are strictly prohibited.
2. Denim jeans are allowed to wear it must be worn respectfully and they shouldn't be distressed.
3. One can wear Sneakers to the club
4. It is expected the club members to behave nicely with the club like their own house.
5. Every member can bring three guests with them. Members are supposed to take care of their guests and should not leave them unattended.
6. Members are allowed to bring their dogs with them every day till 6 pm on the ground floor only. It is prohibited by the authority to not let your dog sit on the items of furniture.
7. Members are allowed to take their children with them only on weekends till 6 pm. But children must be under the age of 18.
8. Members are supposed to keep their mobile phones on silent. One can use their mobile phone on the reception and the staircases.
9. At the Mexican, The Garden Bar and the Elephant bar one can use their mobile phone or laptop.
The Annabel club has appointed Derek Blasberg a fashion icon and designer to re-imagine the new dress code for Annabels club. Talking about Derek Blasberg is an American journalist who has a great experience in the fashion industry and television. Dating back to 2003 Annabel club was the only nightclub that was visited by Queen Elizabeth where she ordered the gin martini along with lemons. Annabels have always been on centre stage after this incident. Derek also says that to maintain the legacy of Annabel's club the new dress code has some relaxation and some regulations for men and women. 
Dress code for women
Revealing clothes are not allowed, they must be sophisticated.
Women in shorts and shoes that she can not walk in are not allowed.
Sports bras, transparent underwear, and decorative tiaras on people who do not belong to kingship.
Visible panty lines and bra straps are strictly prohibited
Crappy hair 
Dirty finger lines and denim that are torn and ragged are not allowed here.
Social media things are illegitimate to do here, which means no influencers or tiktokers are permissible here.
Dirty shoes or footwear are not allowed here.
Dress code for men
There is some relaxation in the dress code of men by allowing them to wear a jacket in the club. A jacket can be taken off on the dance floor as well. 
As earlier, now it is not strictly advisable to wear ties and bows, men can wear jackets as well.
Cheap suits are strictly prohibited.
Sneakers or shoes that have been worn on the playground are illegitimate to wear and strictly prohibited.
Spikey hair is not allowed.
Cargo pockets.
Torn and holey types of denim jeans are prohibited. 
By introducing a new dress code Annabel's club has given a few relaxations to the modern gentlemen and women to wear jeans, a jacket and sneakers in the club. 
Sneakers must be worn in a good condition
Annabel's speciality
According to Derek Blasberg, Annabel's rule to not permit social media things in the club is the worst thing that could be seen in any nightclub around the world. Things that make this place different from any other clubs in the world are as follows.
Elegance
Attractive Ambience
Another name of the Class- Annabel's club
Entertainment
Being the choice of many celebrities
Elegance 
One can simply understand the elegance and beauty of this place by just seeing the beautiful pictures of this club. The standard it has created in all these years is undeniable. The whole club is decorated with the paintings and art of renowned artists of the world. 
Attractive ambience
 Whether it is Mexican, the garden bar or the elephant bar area is decently organised and gives the vibe of the royal era. Not only the ambience but their rules for everyone and their 24/7 availability have made this place a classy nightclub for rich and royal personalities. 
Another name of the class – The Annabel's club
 Annabel's club was visited by queen Elizabeth in the year 2003 and one can figure out the class of Annabel's club by just this incident. Annabel's club has set an example in the field of all nightclubs out there in the world. 
Entertainment
There are several bars in the club that can be considered one of the best classy bars in the world. A classy dance floor and music will make you fall in love with this location. The finest serving style and cuisines are like some extra cheese to your burger here.
Being the choice of many celebrities
Annabels is considered the hotspot of celebrities one can find many top celebrities here as it is the most visited place in London by celebrities.
Conclusion
Well in the modern era it is harsh but true that our outfits decide how will we be treated by others. Annabel's club is just relating these dress code things to the class and standard of their place. 
The essential part of the dress code is to maintain respect and decency in the club. The reason behind putting these rules and regulations is to encourage party dressing and fabulous fashion.
A great way to feel the elegance of Annabel's club is to visit it once. To get more information about this club one can visit its 
Location- 46 Berkeley Square London
For membership or more details one can go to the official website of Annabel's club – Annabel's – The Club – Private Members' Club in London (annabels.co.uk)
Frequently Asked Questions
What is the perfect attire to wear at Annabel's?
Answer – According to Derek Blasberg, the perfect thing that one can wear is a perfectly tailored blue suit.
How many guests can be brought by a member of Annabel's club?
Answer – One member can take three members with them to Annabel's club.
Are children allowed at Annabel's club?
Answer – Only children under the age of 18 can come here until 6 pm on weekends.
Annabels Dress Code – Know More