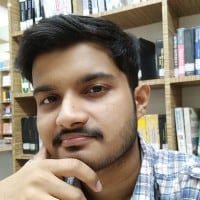 Mudit Garg inspires, motivates, and educates businesses on leveraging digital to stand out from the noise and reach the target customers. Mudit is a professional, direct, and detail-oriented digital marketer. He has a diverse background, from being a technology evangelist to a marketing strategist and an entrepreneur. If you're wondering about solutions to branding, marketing strategies, and tools, here's the place to be. Big Ideas are dime a dozen and great brand stories are a handful. With Mudit, it's great stories… all the time! Here, it's a policy to learn, learn and learn, all while you can!
In what way did I become a digital marketer?
So, Market With Maddy started as a normal Social Media Agency back in 2018. I was just an NMIMS University Sophomore Student studying Engineering and taking responsibility for my expenses through the SMM Gigs and the start-up. Eventually, I gained recognition through success stories, but I also got good recommendations from companies who got results from my strategy. In 2020, the Market With Maddy's Services segment catered to all scale businesses across APAC, Australia, UK, Africa, and the US. 
In two years, the start-up's offerings increased multi-fold. From Social Media all the way to full-stack product development and designs, we now offer everything. Most importantly, with an MNC level quality at less than 50% of the cost. Most of our crew are students, highly talented, who want to stand up on their own feet and become independent and skilled faster in life.
Market With Maddy acquired Euphoric Victorians in 2019 and started its Educational Consulting for Trusts, Schools, and Colleges. We provide training, help audits and affiliations, and take on full-fledged set-ups from scratch for India's institutions. The agenda remains the same here, too, best costs at the given quality and often over-delivered.
In 2020, Market With Maddy also began its Home Cloud Kitchen to help the locals meet their food requirements amid lockdown. As it is named, As it is named, Maddy's Home Kitchen is prepared by local house-wives and is offered at affordable prices to IT professionals, COVID patients, and almost anyone in need. The sanitization and nutrition quotient is guaranteed. Moreover, the profits made there (about 10% on order) is often used to provide home-food to the needy, like Guards of the complexes, Homeless kids and families, etc. 
We also started Innovate With Maddy, and Nomadion, to trigger college-level innovation and provide the bright students with a promising platform to pitch their projects to the world. We partnered with service providers to help make the student's dream achievable with a little help.
Two years and counting, I genuinely hope I make an impact in the community. And I'm honestly very proud of every member that has helped the Maddy Family happen.
How was your University time? 
Well, I wasn't the bright one. But I was very inquisitive (annoyingly). My professors at NMIMS University often called me into their cabins to explain to me the answer or explain the importance of lecture time! My professors have always been very helpful in guiding me through the early decisions related to business and learning resources. 
Why did you choose a career in this field?
Honestly, I am an MBA in Operations Technology Management, Mechanical Engineer, with Executive PG in Digital Marketing, apart from a handful more certifications in Digital Marketing, Business Analytics, and Operations Quality. So well, I am very driven by the problems that I face. When I find one, I derive a solution and then keep at it to make it evolve. All of these qualifications have helped me formulate strategies for my clients and my own business.
What was your first job or nuggets from jobs you had that helped you get to where you are today?
Well, this start-up is my first Job. I am 23, to be exact, as we share this email. But I did work as an Intern at Hitachi Payments Pvt. Ltd and LG Electronics Pvt Ltd, wherein I learn the working of an organization. AFTER THAT, all I had to do was to figure out how I can make the organization work remotely. Today, Market With Maddy needs no office and works absolutely remotely on a project basis. And FYI, we did this much before the COVID-19 pandemic hit, which kept us growing even when the markets fell.
How did I prepare for the interview?
Well, I only gave a few interviews in my life, but I did take many. My only advice is to never try and sell and never lie. The person who is evaluating you knows what he's looking for. All you have to show is motivation, dedication and a little pinch of gratitude. Skills can be sharpened even after joining the organization – It is the people that are chosen, not their skills.
Books that helped you.?
Various. My favorites include The Intelligent Investor, Corporate Chanakya by Radhakrishnan Pillai, Screw It Let's do it by Richard Branson, and Zero To One.
Things are changing very fast in the industry; how do you keep yourself updated. Please list techniques or newsletters, podcasts, events, etc.
Well, that's crucial. There was a time I struggled a lot doing that until I started following Warren Buffet and Bill Gates updates. They helped me understand how they keep themselves updated. So without worrying about my data, I applied to all webinars, all newsletters, and all magazines that I found useful. Today, I don't need to look beyond my mailbox because I find everything there every morning. 
What can you recommend on CV?
Do not hire the CV makers who promise to clear the ATS. At Market With Maddy, we get your pdf converted to doc, and people who copy the JDs are the first we reject. Your CV should reflect upon what kind of person you are, then your education and credibility (projects, exp, etc.). Other than that, we see in the interview. Keep it neat.
Advice for someone looking for job?
I must say, Patience and Perseverance. Keep yourself busy with projects. Be active on platforms to build a personal brand. People will hire you for the value you bring to the table.
Tag few friends/colleagues whose story you would like to see them share their story
Well, Aniketh Nair is one serial entrepreneur in the making, currently working in Unacademy's start-up. ([email protected])
Also read Furkan Karayel, Founder of Giftoven shares her tips on How to find the dream job
What led me to become a Digital Marketer?