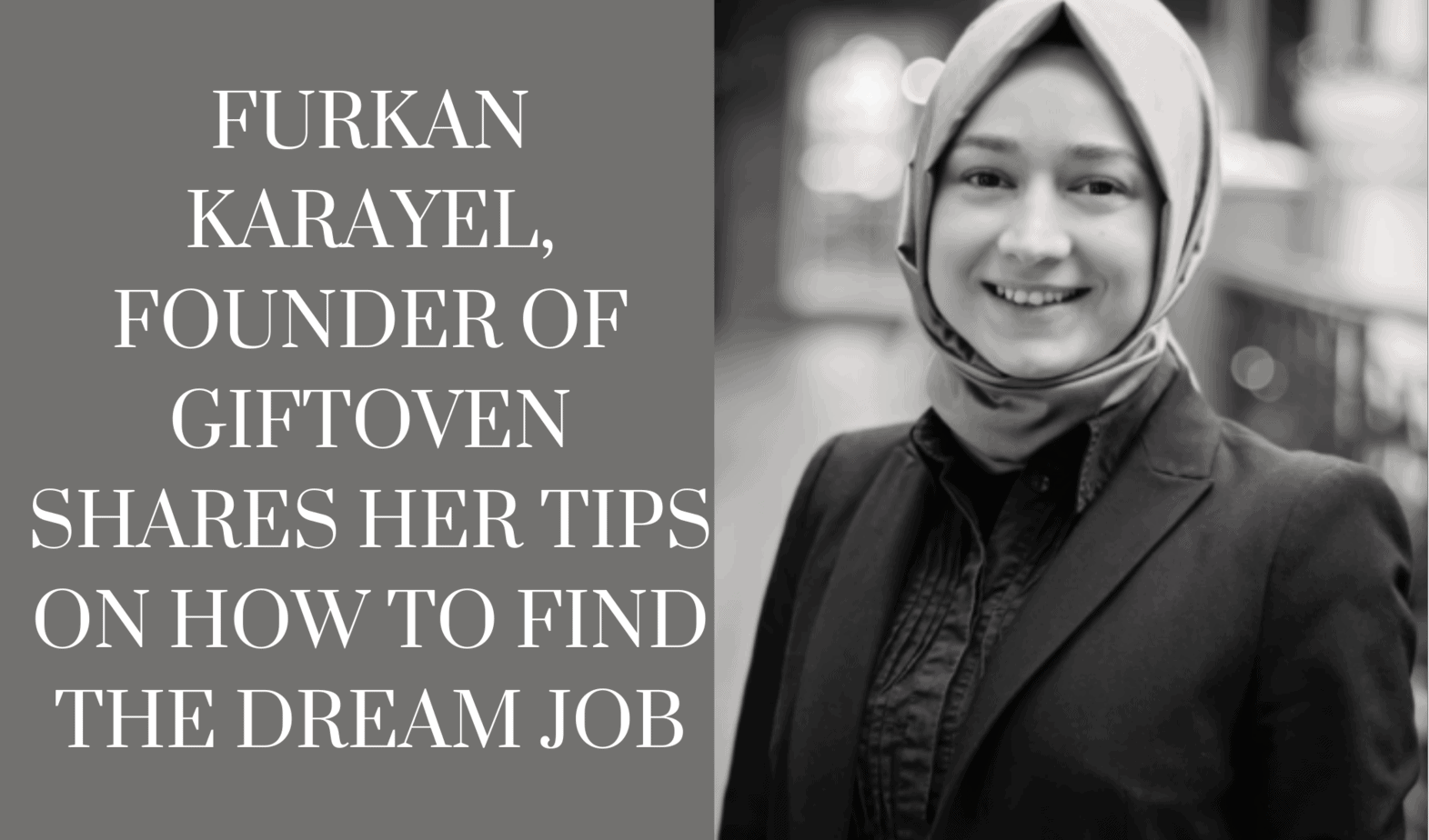 I am Furkan Karayel. I am a women in tech, diversity and female founders ambassador. The founder and CEO of Giftoven.ie and Diversein.com.  Gift oven is a luxury end to end gifting solution for corporate clients.  
Diverse-in is a global diversity and inclusion platform that provides news, events and forum to make better workplaces.   As an entrepreneur, my days are busy with building business relationships, networking and innovations.  
From a young age, I have always been very interested in business and technology. Although I couldn't find a female tech entrepreneur as a role model for myself, I always wanted to become one and empower girls like me on this journey.
During my college years, I launched "young entrepreneurs club" and organized events for students who want to start their own businesses after graduation.  From another side, I had many part-time work experiences; working as a personal assistance to a personal development coach, selling books in book fairs, selling cosmetic products to college students, English-Turkish translations and interpretation, online sales, charity works, college organizations and more.  Every single of them helped me to build who I am today as well as providing me economical independence as a student. 
After my graduation from Athlone IT software engineering department, I got my first professional job in Ericsson Athlone, Ireland as a system test engineer.  I was lucky to start my dream job few weeks after my graduation. The key point during my interview was I showed my passion about the industry, company and their company culture.  I talked to many employees beforehand and this gave me confidence and success in my interview. 
As an employer today, my recommendations for job seekers are: 
1 – Find the job you dream. Write down what are your motivations for your dream job. Industry, job titles, salary, locations, benefits, culture and etc. Prioritise them as you may need to compromise some.  
2 – Research the job market with your key motivators. List the jobs that match to your motivations. Focus on top 3 items from the list.
3- Talk to employees of those companies to get feelings about them. Visit their offices if you get a chance. 
4- Get insights about them.  Number of employees, office locations, projects, competitors, etc.
During the interview: 
1- Show your passion and tell why are you interested in them. 
2- Prepare one interesting fact which you want to talk about during your interview.  This is a way to demonstrate you have done your homework and your way of thinking. 
3- Prepare a question to ask to your interviewer. 
4- Tell what makes you different from other candidates.
5- Be positive and smiley. 
Furkan Karayel, Founder of Giftoven shares her tips on How to find the dream job