Introduction
Having an education is one of the best privileges some have enjoyed. To get an education, you have to go from basic to primary. Then, you go to high school and eventually decide on your college or undergraduate education. At this point, you're confronted with the choice of what to study. It's usually a crucial decision to make. The course you study and the grade you graduate with can have long-term effects on your life and your financial status in the future. Let us know 'What Is An AB Degree?'.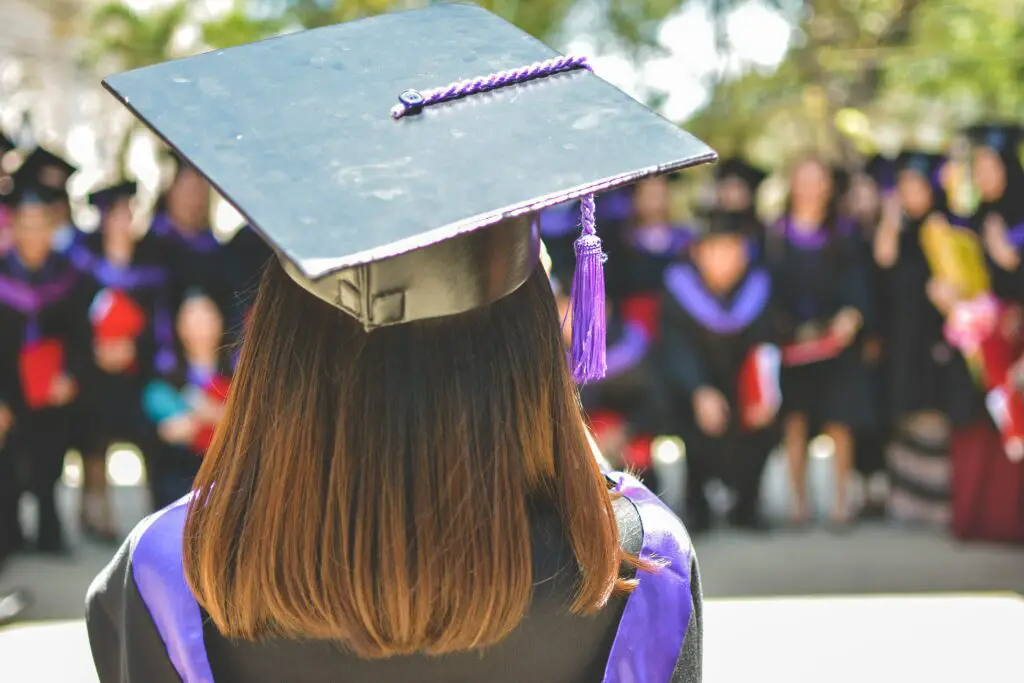 What Is An AB Degree?
Our focus in this article, however, is not on how to choose the best course or about career counseling. Our goal is to discuss the appellation that the university attaches to your degree. 
Different schools use different appellations on the certificates they award to their undergraduates. Depending on your course of study, you could have your degree certificate written as AB. AB is simply an abbreviation for the Latin word Artium Baccalaurens. The English interpretation is Bachelor of Arts (BA). It's the certificate awarded to undergraduates who major in liberal art. 
Difference between AB and BA
Traditionally, there has been no difference between AB and BA. It's just about the same words written in different languages. AB is a Latin term written as Artimu Baccalaurens, and the equivalent English interpretation is Bachelor of Arts. It's a certificate awarded to undergraduates who major in liberal arts, science, or a combination of the two. 
To earn an AB or BA, you will take courses in subjects like humanities, philosophy, arts, theater, music, English language, history, communication, and so on.
Depending on the school you go to or the country where your school is, you need up to 4 years to complete a course in AB. In some countries, it's less.
For instance, in countries like America and Canada, you will spend 4 years to complete an AB or BA degree. The same thing is applicable in Asian Pacific countries like Japan, South Korea, and so on.
In other countries like some parts of Europe, Switzerland, New Zealand, Jamaica, Israel, and the like, you could earn your AB degree in just 3 years. 
Schools awarding AB degree
If you attend Harvard or Princeton and take courses like languages, communication, music, history, philosophy, religious study, sociology, anthropology, psychology, studio arts, theater arts, and so on, you will be awarded an AB instead of a BA.
Other courses in which schools award a BA include criminal justice, political science, geography, and so on. 
AB versus BS
AB or BA versus B.S which is better? The truth is no one is better each carries its values in its area of concentration. Where an AB degree is required, a BS degree will not be accepted; and where a BS degree is required, a BA degree will not be accepted.
The main difference between them is that a graduate who possesses a BA went to a school where the attention of his studies was concentrated on art studies, while the BS holder went to a school where the concentration was on science.
More often than not, if you go to school to major in courses like science, technology, engineering, and so on, you will be awarded a bachelor of science degree. This could be computer science, computer engineering, information technology, chemistry, physics, mechanical engineering, petrochemical engineering, and so on. 
Requirements for studying AB
Application:
If you want to study an AB course, the first step is to apply to the school of your interest. Such applications usually attract application fees. The average application fee to most schools is about $43. Some charge more. The school in the Ivy league charge as high as $75. However, you don't have to be afraid. You can get an application fee waiver if you apply at a stipulated date and under certain conditions. All you have to do is to research and find out if the school you're applying to grants such a waiver and under what condition.
Official transcript:
Your application process must be accompanied by the official transcript from your high school. Your official transcript will indicate all the subjects and classes you have taken during your high school days. It will inform the admission office of your qualification for the course you're applying for.
Recommendation letters:
You will need to obtain recommendation letters from your high schools and your school counselor. Some colleges will require up to 3 recommendation letters from you while others will limit theirs to 2. Whichever way, your recommendation letters have to come from your high school official. Preferably, this must come from your subject teacher and at least one from your counselor.
It's recommended you contact someone who personally knows you and can testify well about you. Recommendation letters are meant to go beyond what your transcript has to say about you. It should say more about your character and personality. This way, the college will get to know you based on the recommendations made by your subject teachers and your counselor.
Essay:
Your essay is your statement of purpose and is meant to be written by you to convince the admission committees about your personality. It's your opportunity to tell them about your strengths and what you're made up of. Inform the committees of the benefits you can bring to the college. Tell them your prospect about the course you want to study and what long-term benefit it will bring to the nation as a whole.
Interview:
Not all school place premium on interviews, but some may insist on applicants undergoing interviews before the completion of the admission process. Whichever way it goes, try to prepare should they call you for an interview.
Conclusion
AB is not a strange term in the academic domain. It's a connotation that is used to pronounce BA in another language. It is an abbreviation of Latin Artimu Baccalaurens, which has an English equivalent of Bachelor of Arts. It's a degree awarded to students who major in art courses such as humanities, philosophy, arts, theater, music, English language, history, communication, and so on.
There are countries where you can earn an AB degree in four years. Examples include America, Canada, Brazil, Japan, South Korea, Greece, Nigeria, Egypt, Russia, and so on. On the other hand, there are countries where you can earn an AB degree in just three years. Examples include the United Kingdom, Israel, South Africa, New Zealand, Switzerland, Saudi Arabia, India, and so on.
Frequently Asked Question
Which one is better AB or BS?
None. It depends on your interest and ability. People who earn BS are not necessarily more fulfilled than those who earn AB, and vice versa.
What is the average earning for AB holders?
In general, the average earning for degree holders is above $40,000 per year. So, the same thing applies to holders of an AB degree.
Is my AB degree worth it?
Having an AB degree should be the beginning of your exploration in scaling up your career. Having the first is not enough, but it should not be despised.