There are two vital roles in the healthcare industry, the role of a doctor and a nurse. These two positions are essential and play a huge role in the medical field because doctors and nurses work cooperatively to provide the best care for patients. However, their duties and roles are quite different from each other. There has always been confusion regarding this topic. Some people in the healthcare field do not know if it is allowed for someone with a nursing degree to undergo a medical school program. Dive in as we give you all information regarding this. Let us know 'Can You Go to Medical School with a Nursing Degree?'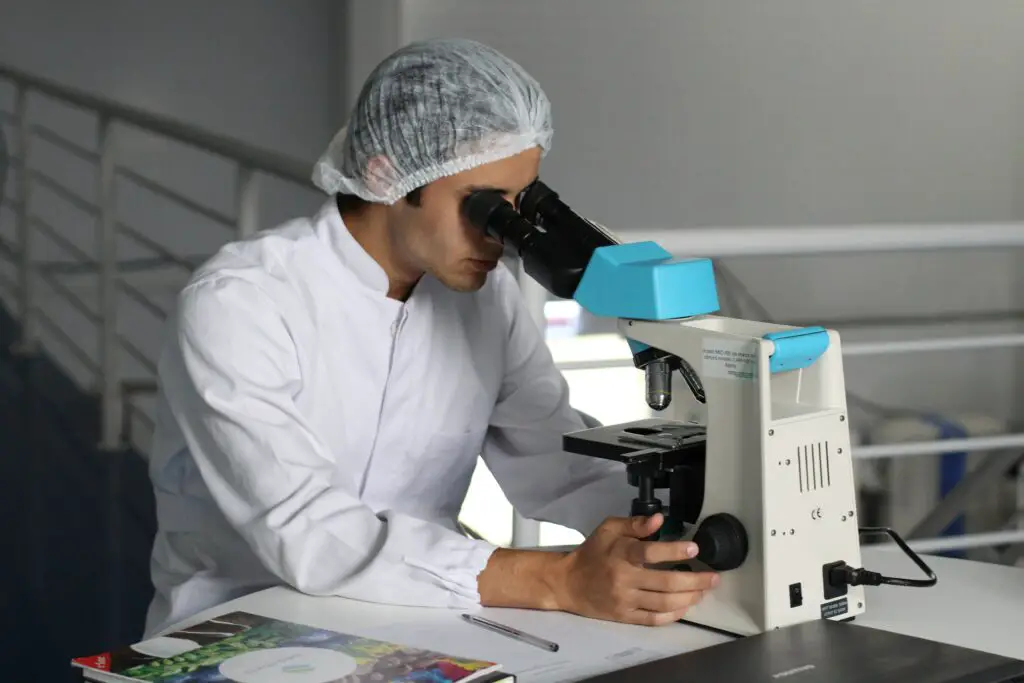 Can You Go to Medical School with a Nursing Degree?
Yes, a registered nurse can also attend Medical School to become a Medical Doctor. This can only happen if the registered nurse undergoes additional schooling, examinations, and training. Registered nurses cannot attend medical school until they get to do all that is required before attending. There are reasons why registered nurses may choose to later become Medical Doctors in the future. These reasons have been mentioned below.
Why Registered Nurses Choose to Attend Medical School?
Nurses choose to attend medical school because;
Dream of becoming a Medical Doctor: Some Nurses may want to go to medical school to achieve their dream of becoming a Medical Doctor in a hospital. Nurses may initially have the desire to become Medical Doctors but life challenges may prevent them from achieving their goal. So they go on to become registered nurses.
Experiences on the job: Registered nurses desire to become Medical Doctors because of their experiences in the healthcare field. Sometimes, experience gives doctors opportunities or privileges that are not open to nurses.
To help more: Some nurses may want to become Medical Doctors to provide more help to their patients in the hospital. There are situations in which a patient will need more help, but as a nurse, you can only help to an extent, and then the doctors take over. This inspires some nurses to become doctors.
More Duties and Responsibilities: Sometimes, nurses want to undertake and be accountable for more tasks than they give them, like invasive procedures or spearheading a team in the hospital. The hunger for more responsibilities makes them go to medical schools.
Family Decisions: Sometimes, the pressure from family could lead to taking up a medical degree. This could either be because they want you to take over the family hospital or they feel being a doctor is more of an achievement. It can affect not only the nurse but the family and friends of the nurse. 
Do Nurses Who Want to Become Medical Doctors Have a Taint to Their Reputation?
During old times, nurses who choose to become Medical Doctors are always looked down on. Ten years ago, only a few nurses could leave nursing to undergo medical doctor training. However, recently, nurses do not face such stigma because they choose to go to medical schools. Society today is more accepting of this transition but even if you are looked down on, it is pivotal for nurses to take their medical training seriously. They need to remember all that they have learnt from their training; bedside manner, and sympathy towards the patients, and also bring to their memory that Medical Doctors see patients with a different set of objectives, and the objective is to save lives.
Steps to Take When Going From Registered Nurse to Medical Doctor:
There are steps to follow if you want to switch from being a registered nurse to a medical doctor. They are as follows;
Get a Bachelor's Degree: This is the first step to take when transitioning from a nurse to a medical doctor. You must have had an undergraduate bachelor's degree. If the degree is a Bachelor of Science in Nursing also known as BSN, then the majority of the coursework will be enough as requirements for medical school. However, if you have a degree in a field different from science, it is very essential to take full notice of all the required coursework. In a case where you do not have a bachelor's degree at all, this would be the first thing you have to do to become a Medical Doctor.
Sit for an MCAT: The very next thing to do is to take the Medical College Admission Test also known as MCAT. This very exam must be sat for in a space of three years of applying to medical school. The test is a systematized computer-based exam that evaluates problem-solving, critical thinking, written analysis, and your knowledge of concepts and principles in science. Take notice that having healthcare experience as a nurse does not mean you will have an advantage over others that do not. Instead, the nurses who have practised in the field for a very long time may be at a disadvantage on the exam. The majority of the students sit for the test in their last semester of undergrad and practice very well in classes. Some big universities even provide students with review courses. Nurses will then have to look for their study programs. The MCAT exam is just like the NCLEX which does not fully focus on real-world application but focuses more on learning from textbooks. This may come as a big blow and disadvantage to some of the nurses.
Then apply to Medical School: After you have sat for the MCAT, the results of your test will be sent to the medical schools that you applied to. Some schools choose nurses due to them having experience before applying, while some may not choose nurses who have experience in the healthcare field because the medical schools may view it as a hindrance. The medical schools most times view undergraduate scores, coursework, the college/university the applying student graduated from, and finally the MCAT result. Certain medical schools do not view applicants with MCAT results under the target score according to the Association of American Medical Colleges. If you don't pass the target score your chances of being accepted may be slim.
Study at the Medical School: The medical school is separated into two sections which are, two years of learning in the classroom and two years of learning in a clinical setting. Even though you have had healthcare experience and training before medical school, it will still take you four years to become a Medical Doctor. If you are or were a nurse, it can not reduce the time frame down. The years in which you have had healthcare experience and training will just come as a personal bonus to you but you will have to finish in the four-year time frame to become a Medical Doctor.
Undergo a Residency Program: The last and final step to take in becoming a Medical Doctor is to attend a Residency Program and if possible after medical school, a Fellowship. New doctors or physicians undergo this residency program. The program has a time frame of between two and four years. If any person wants to develop himself or herself in a certain field, fellowship is a requirement. The Fellowships may extend to five years during being there. Put in mind that the more you get developed in a certain healthcare field, the longer the time frame for your postgraduate training.
The steps to be taken have been given above. Without these steps, a registered nurse cannot become a Medical Doctor at any level in life. These steps help you to know what to expect during your training till you officially become a Medical Doctor.
How Many Years Will it Take To Change to a Medical Doctor?
If you do all you are supposed to do to become a Medical Doctor within the time frame set, then it would not take more than nine years. Then you can now start being a completely developed attending medical doctor. It can not take more than nine years.
What is the Cost of Medical Schools For Registered Nurses?
There is a known report that the average cost per year of attending a medical school is $54,698. This is the figure for federal and state universities. However, private universities cost more than that. They cost an average of $59,555 each year as captured by educationdata.org. There was a list of the top ten affordable public medical schools. Six of the schools are in the city of Texas, USA. Although this may not prove to be essential, graduating from a high-profile medical school can give you a higher advantage in residency placement and in future job opportunities that will come your way.
Top Ten Affordable Public Medical Schools:
The top ten affordable public medical schools in America are given below and as follows;
Texas Tech University Health Sciences Center: This university is the most affordable one. The average cost per year is $31,908.
Texas A&M University: This particular university is the second most affordable public medical school in America. The average cost per year is $32,824.
University of Texas Southwestern Medical Center: This university costs up to an average of $34,390 every year.
University of North Texas Health Science Center: It costs an average of $35,174.
SUNY Upstate Medical University: Costs an average of $36,196 each year.
University of Texas Health Science Center- San Antonio: This university costs an average of $36,671 yearly.
Ohio State University: This particular university costs up to $42,795 per year.
University of New Mexico: Costs not more than $48,608 each year.
University of Florida: The average cost of attending this university is $49,538.
 University of Cincinnati: The average cost of attending this university is $51,133. It is the highest on this list.
Other Career-Growing Opportunities for Registered Nurses:
Normally, registered nurses have so many options for higher medical degrees that do not involve a medical degree of four years or a very long postgraduate residency and fellowship program. The well-known high medical degrees are Certified Registered Nurse Anesthetist, also known as CRNA, and Nurse Practitioner, also known as NP. 
These degrees do not take a long time to attain and can be done while you are waiting to become a Medical Doctor. The time frame for CRNA programs is three years, and a doctorate will be needed. NP programs can be done within two years if you take the full-time course. 
However, if you take the part-time course it will take you almost four years. Registered nurses can still be allowed to work and attend their programs, but this is not so in medical schools. You must not work and attend classes in a medical school. If you do so, you could get removed. Also, tuition reimbursement can be a nice option since NP and CRNA programs are viewed as career growth opportunities. However, medical schools would not accept tuition reimbursement. Everything in life has its advantages and disadvantages, and it also applies to becoming a Medical Doctor.
Conclusion:
The best thing to tell anyone who wants to go from being a registered nurse to a medical doctor is to have a direct, open conversation with other people who are in the medical and healthcare field. They will tell you all you need to know regarding the duration of the school, financial costs, other life changes, and if it is worth it all. Be sure to keep an open mind and consider the steps involved. If you are not ready to become a Medical Doctor, you can undergo other programs and get other respectable medical degrees like CRNA and NP.
Frequently Asked Questions:
Can a Nurse Practitioner still become a Medical Doctor?
Yes. Nurse Practitioners can become Medical Doctors if they apply to medical school and go through all the items needed and required. So, yes a Nurse Practitioner also known as NP can still become a Medical Doctor in future.
Is it possible for a registered nurse to be a surgeon in future?
Yes. Surely, a registered nurse can still become a surgeon if he or she wants to. This is done by attending medical school to first of all become a Medical Doctor. Certain developed registered nurses can take on some procedures and help in surgeries. 
Can You Go to Medical School with a Nursing Degree?