MBA graduates from top institutes aspire to work for the 'Big Three' in the Consulting industry. The Big Three in the consulting industry are Mckinsey, Boston Consulting Group, and Bain & Company. Informally known as 'MBB' or 'The Big Three.' Let us know about "Big Three Consulting Firms".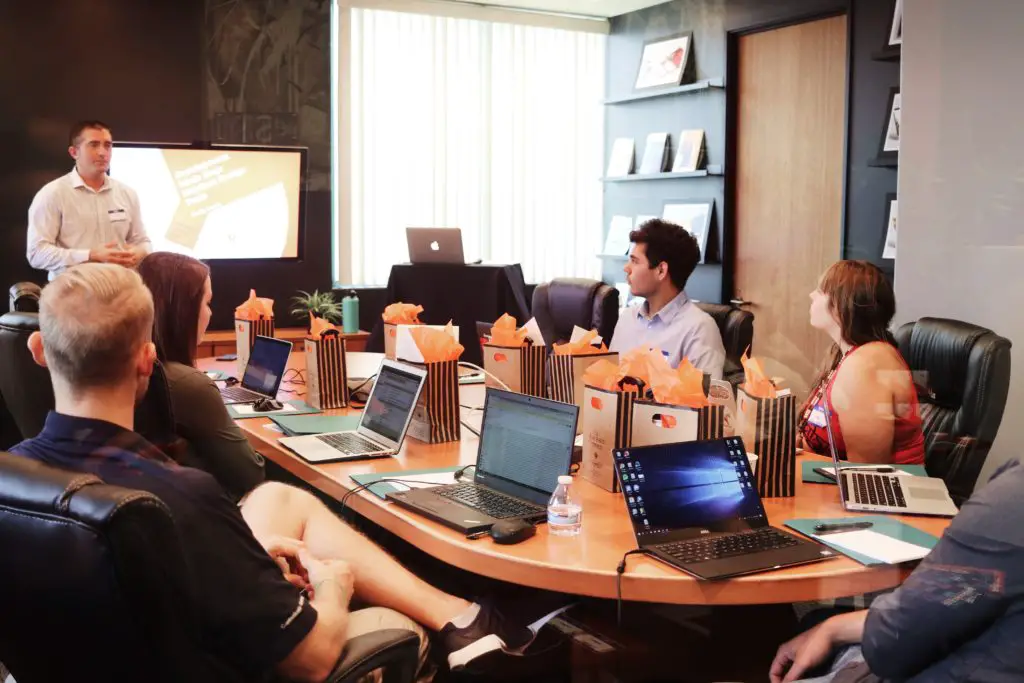 The Big Three are the largest consulting firms by revenue, and they are considered the most prestigious employers in the Management consulting industry. Globally the market share of the consulting industry is $250 billion, and The Big three contribute to almost 30% of the Consulting Market. A fresher Consultant analyst at Big Three can earn around $80,000, excluding the other benefits such as a Signing bonus and year-end bonus.
What Is A Consulting firm?
The Big Three are a Management Consulting firm, and they make big money in the Consulting industry. A Consulting firm provides services to businesses. These services range from the performance management of a business to ensuring that they perform efficiently.
Imagine you have started a clothing company. A few years have passed, and your business is not running smoothly. There are management issues, employee issues, and audit issues in the company. Now in such a situation, you will go to a consulting firm that will study your business and provide you with solutions to remain productive and competitive in the market. These solutions will help you grow your business by implementing suggestions provided by the consulting firm.
A Brief History Of 'The Big Three'
The big three provide the best salaries and employee benefits, and that's why people risk leaving their routine jobs and pursuing an MBA to work for a Big three company. The big three or MBB (McKinsey and Company, Boston Consulting Group, and Bain and company) hire the best employees, and there's a reason why they hold the prestigious title of 'Big Three' in the Consulting industry. 
1. McKinsey And Company
Founded in 1926, McKinsey is the oldest and the biggest of the big three consulting firms with 30,000 employees globally. It is the world's most prestigious consulting firm with annual revenue of approximately $10 billion and also one of the most selective employers in the consulting industry. Out of millions of applicants, only 1% are hired by McKinsey every year. McKinsey alumni have worked for government agencies, and many of them are CEOs at top companies. The current CEO of Google and Alphabet, Sundar Pichai, is one of them.
2. Boston Consulting Group
Boston Consulting Group or BCG is the second youngest of the Big three with annual revenue of around $8.6 billion. Founded in 1963 and Headquartered in Boston, it has 22,000 employees globally. BCG hires nearly 1000 consultants each year, and its application acceptance rate is around 3-4% which is said to be more competitive than Harvard. BCG alumni network has spread across many fields in the world. Ex- prime minister of Israel and the current leader of the opposition is a BCG alumnus.
3. Bain And Company
Founded in 1973 and Headquartered in Boston, Massachusetts. Bain and Company is one of the top global consulting firms and is third only to Mckinsey and BCG. It has an annual revenue of around $4.5 billion and hires around 400-500 consultants every year. Bain and Company have 10,500 employees globally with an application acceptance rate of 3%, which means out of all the applicants, only 3% of candidates are hired. The hiring rate mostly depends upon vacant positions, which are few. It has a vast alumni network, and one of them is Facebook COO- Sheryl Sandberg.
What Kind Of Services Are Provided By The Big Three
The big three or MBB provide similar services in the consulting industry. The job profile of a consultant at BCG is similar to McKinsey. There is little difference in the quality of services they provide. They provide services across various domains such as Business Transformation, Business operations, Management, and IT.
A Consultant interacts with the CEOs of top companies and works alongside them. Their morning starts with meetings, and the day ends with meetings. The work might be hectic, but at the same time, it's satisfying to take up new challenges and grow.
They provide consulting services to top companies(Fortune 500) and many companies, Governments, Non-profit organizations, and many others.
Specialized expertise for companies in various domains
Consulting on employee development through skill building, Technology assistance, etc.,
They work with CEOs and COOs and consult them about business and management efficiency.
Organizational changes in business
Technology implementation, Operation analysis, Business growth, management and leadership building, etc.
Overall, the objective of a Big three consulting firm is to serve globally and enhance business growth, opportunity, Profits, and help in building excellent business processes.
Why Is The Big Three An MBA Dream?
Students spend millions and work really hard to earn an MBA degree from a top institute. After years of working hard, candidates want a good return on their investment, and the big three or the MBB can offer that. It means, if you have an MBA from an excellent B-school, you will look for excellent working opportunities as well. Working at the big three consulting firms is an MBA dream because:
Lucrative Pay And Benefits:
The big three are one of the best places to work because they offer everything that makes an employee happy to work, From good pay to other incentives. You will never regret working at the big three.
The Brand Value:
Mention that you work for the big three in the consulting industry on your LinkedIn profile, and your followers' count will blow up, and that's the brand power of the MBB. People will respect you, and you will never be short of excellent work opportunities with the big three on your resume.
Work Culture:
You will be working with top government officials, CEOs, and famous personalities as a Big three consultant, and that will teach you a lot about yourself and the world.
Hence the big three is an MBA dream that many want to fulfill.
Who Gets Hired At Big Three?
Getting a job at MBB or the big three consulting firms is a difficult task. Your academics, your previous job roles, your place of study, Internships, everything matters. 95% of the candidates get filtered out because of their CV. Consulting firms might claim that an MBA is not necessary to land a job with them, but their top recruits are always MBA graduates.
The word MBA on your CV reflects that you understand business and management in general, and MBA from a top institute reflects your hardworking and creative personality. Because trust me. It's not easy to get into a top B-school without hard work. The screening process of your B-school is as important as your MBA. So, the kind of people hired at Big three are:
Mostly MBA Graduates from top B-schools around the world for consultant roles. Consulting firms earn from their clients, and clients look for consultants with Stanford MBA or Wharton MBA Consultants because they trust these B-schools and their reputation. Hence, an MBA becomes necessary unless you are super smart and capable of solving complex problems.
Excellent analytical skills, and work experience/Internships. If you have had internship experience with investment banks like Morgan Stanley or work experience as a manager or some upper management role then, there are high chances of getting a job at The big three consulting firms. 
Knowledge across diverse fields. If you have a little knowledge about the technical field, Analytics, administration, and management along with consulting then, the big three will consider you for an interview.
Good at negotiations and problem-solving individuals. The big three believe in leadership roles. Hence negotiations and problem-solving candidates are their top priority.
Working at the big three comes with responsibilities. Individuals who are hard-working, good at communication, and have a dynamic personality stand higher chances of getting hired at big three consulting firms because they are looking for candidates who can provide value to their clients. Generally, the big three clients are vast and serve millions across the globe.
The Big Three: How Do They Hire?
A job at a Big three consulting firm is an MBA dream, but not everyone gets in. The hiring process at big three firms is rigorous and tests candidates on diverse business aspects. Every job role at the big three is highly competitive so, it's safe to say that they hire the best. A consultant hiring process is generally of three tiers.
1. Applications: Candidates can apply at MBB through their websites or campus placements if you are studying at one of the top B-schools. The big three usually hire fresh MBA graduates from B-schools. After you submit your application, you need to attach your CV, and this is where the first stage the CV Screening starts. Consulting resumes are different from typical resumes. So you have to follow certain norms while preparing your CV.
Many candidates are filtered out, and those selected will be called for further rounds. Your CV is a crucial factor in the first round.
2. A Standard test: Once your CV is shortlisted. The candidates have to go through a standard test designed to test your analytical and intellectual skills. This test is arduous and has different names at different big three consulting firms. For example, it's called a Potential test at BCG(Boston Consulting firm) and PST at McKinsey. 
3. Case interview: Candidates who clear the first two rounds will sit for the interview, which will be a case interview. You will be given many business cases which you have to solve. You can be asked to solve as many as six business cases, and your performance will determine your selection. There can be questions on different aspects of business and company performance. 
After the three rounds, only 1% of candidates are hired. Your selection does not only depends on your intelligence but also job location, profile, background, number of openings, etc. 
The Salaries At Big Three
The MBB(Mckinsey, Boston Consulting Group, Bain, and company) offer similar salaries for consultant roles. The earnings might differ because of signing bonuses, performance bonuses, and other employee bonuses offered by the company. The salary and other employee benefits at MBB are considered one of the best in the industry. Let's compare the US salaries at Big three consulting firms
| | | | |
| --- | --- | --- | --- |
| Position | Mckinsey and company | Boston Consulting firm | Bain and company |
| Entry-level consultant (Analyst) | $90,000 to $100,000 per annum approx. | $60,000 to $100,000 per annum approx. | $120,000 per annum approx. |
| Associate | $230,000 per annum approx. | $210,500 per annum approx. | $225,000 per annum approx. |
| Engagement Manager | $250,000 per annum approx. | $260,000 per annum approx. | $245,000 per annum approx. |
| Associate Partner | $1,300,000 per annum approx. | $1,100,000 per annum approx | $1,000,000 per annum approx. |
The salary varies according to the country and job location. Hence a Mckinsey consultant in USA New York will not get the same wage as his counterpart in Hong Kong. The above-mentioned salaries are approx figures, and actual figures may vary because of bonuses and other benefits given by the company.
The Non-MBA Roles At The Big Three
The MBB is famous for their six-figure salaries to their consultants, but they also offer lucrative salaries and benefits for non-consultant roles. Every job at the big three is competitive, but in the end, you will be satisfied because you will learn and grow as an individual every day. The Non-MBA job roles at the big three consulting firms are:
1. Analytics jobs: The big three invest a lot of money in excellent research. They hire specialist data engineers, data scientists, economists, econometrics, researchers, etc. These roles are equally challenging, and you will work alongside consultants and associates to produce world-class research and data presentation.
You don't need an MBA for such roles. Graduates from computer science, economics, and statistics are hired for such jobs from top institutes.
2. Computer engineers: In the digital world, every company needs computer engineers in their office, and so does the big three. Job profiles of front-end developers, software engineers are highly coveted by many engineering graduates around the world
A degree in computer science, Information system, or any other technical field can get you a job at the big three consulting firms.
3. Other jobs- These days companies are looking to hire skilled individuals, and so do consulting firms. If you do not have an MBA degree, and you are a non-business graduate then, you can start your career as a practicing consultant at any of the Big three companies.
If not an MBA then, your talent, specialization, Institute of study, and skills matter a lot. You must be analytical, good at negotiations, Communications, possess problem-solving skills to get any job at the big three consulting firms.
Career Growth At The Big Three
The MBB( McKinsey, Boston Consulting Group, and Bain and Company) are also known as the house of CEOs. Today, many companies have CEOs who are the Big three alumni. The leadership roles offered by the big three boost the knowledge of consultants across various domains in the business industry.
Career growth at MBB is steady and lucrative. A fresh MBA graduate starts as an Analyst( Entry-level consultant) and later works as a senior associate and director at the highest level. Many people leave MBB and join other leadership roles after working for a certain period. 
Some start their entrepreneurial journey through start-ups, some start working for governments as advisors or cabinet ministers, some work for world-class institutions such as the IMF( International Monetary Fund) or World bank, and even the United Nations. 
At Big three, you will grow as a consultant with challenging leadership roles, but there are also many opportunities waiting for you If you were to quit Big three someday.
How Is The Work Culture At Big Three
The work culture at the big three is usually busy and packed. A typical day in the life of a consultant starts early in the morning with client meetings, meeting the research team, updating the clients about the progress, working with junior analysts, and guiding your subordinates. Making presentations, solving business problems, etc.,
Between all this chaos you will be learning continuously, and that is why the big three employees love their work because they are curious creatures, and it helps them grow as individuals.
McKinsey employees have given a rating of 4.5/5 on glassdoor for employee satisfaction, employee benefits, etc. Hence working at the big three is sweet torture because it's hectic, and that's when you push your limits and do things that you did not know you were capable of.
To Conclude:
Due to globalization and the increase in business activities, the role of consulting firms has become more prominent. The big three or MBB dominates the consulting market. They can crash stock prices and even affect a nation's economy and that's why working at MBB comes with many responsibilities. If you want to be a part of them then, you need to start working on every aspect of your personality and become a curious learner.
Frequently Asked Questions
1. Is MBA necessary to get a job with the big three consulting firms?
A. If you want to work as a Consultant then, an MBA is necessary.
2. Can I get a job as a Big three consultant after an MBA from a mediocre college?
A. There are few chances of getting hired with a mediocre MBA because they have applicants from top institutes like Harvard, Wharton, MIT, etc. So, why would they hire you if they have top candidates? But don't worry you can always apply and give yourself a chance.
3. What are the other top consulting firms except for MBB?
A. There are many top consulting firms such as Deloitte, Accenture, Ernst, and Young, etc. except for the big three or MBB.
Big Three Consulting Firms -Know More