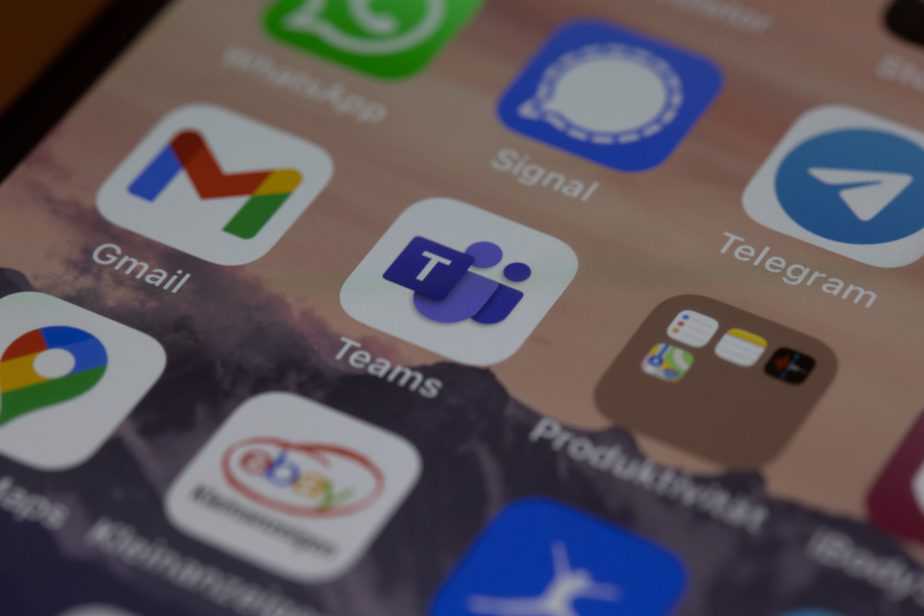 Journey of Brian Acton – "Strength and growth come only through continuous efforts and struggle" – This statement of Napoleon Hill has been proved correct by Brian Acton, the man behind the existence of the signal app. Till now, most of us have been using WhatsApp for instant messaging until its new privacy policy popped up on our mobile or desktop screens. We were highly dependent on WhatsApp for chatting especially, with our friends, family, relatives, etc. But now, Acton has given us an interesting alternative to it which comprises new and exciting features in it. So, let's take a deep dive into Acton's quest to get some inspiration.
Journey of Brian Acton
Brian Acton's Early Life and Education 
Brian was born on 17 February 1972, Michigan, USA. As Acton belonged to a middle-class family, he had to face a shortage of money sometimes. However, he was able to attend high school in Central Florida, U.S.A. Later, he enrolled at the University of Pennsylvania after getting a full scholarship to study engineering. After a year, he joined Stanford University. In 1994, he obtained his degree in computer science from Stanford University and completed his graduation.
 Brian Acton's Career 
He started his career in 1992 as a system administrator in an American manufacturing co-operation named  "Rockwell International."
 He then worked as a product tester in Apple Inc., which is an American multinational technology conglomerate in today's world.
In addition to this, he had also provided his services to Adobe Systems, which is an American multinational computer software company.
Later, he joined Yahoo Inc. in 1996 as the 44th employee to be included in the company.
He worked there for eleven years, where he met Jan Koum, who had joined as an infrastructure engineer in 1998. 
 During his job tenure at Yahoo, Acton decided to invest some of his currency into the American stock market. And guess what? He did it. 
But unfortunately, he had faced losses of millions due to the dot-com bubble in the market, which exploded in 2000.
After facing such a huge loss,  the year 2007 was lucky for him as he received the "Yahoo Super Star Award" during the annual event at Yahoo.
But he and Koum had mutually decided to quit their existing jobs and left the company in September 2007.
Both the buddies had agreed to take a break for a year and explored South America during that period and relaxed. 
Meanwhile, they had also applied for a job at Facebook but got rejected. 
They had also encountered denial at Twitter too.
In January 2009, Acton realized the potential of the app industry and predicted the Internet boom shortly.
He got this prognosis when he saw that his friend Koum had purchased a new iPhone.
He shared his idea with Koum and his old friend Alex and developed an app called "WhatsApp." 
They launched "WhatsApp Inc." on 24 February 2009 in California and released its 2.0 version that same year.
In this rendition, they included a messaging feature that had made their app a huge hit. 
The number of active users was reached beyond their expectations.
Due to their hard work and dedication, the friends could achieve $2,50,000 in seed funding, which their ex-Yahoo fellow mates did.
Acton joined the company officially on 1 November 2009 as a co-founder of WhatsApp. 
Gradually, they developed fresh features for the app became very popular, and hence they nailed a position in the list of top 20 apps in Apple's US app store.
The exact year, they got an investment of around $8million from Sequoia Capital, an American-based venture capital firm.
They got the funding by selling their 15% of stake to the firm.
In 2004 something enormous happened when Facebook announced acquiring WhatsApp for over US $19 billion!!
This acquisition was jaw-dropping because it was the largest purchase a company has ever made till this time.
At the time of the takeover, Acton and Koum were given $12billion in Facebook shares, $4 billion in cash, and $3 billion in stock units.
According to the estimation done to Forbes, Acton owned more than one-fifth stake of the company, due to which he built a net worth of $3.8 billion.
The Path Towards the Making of Signal App
Now, as Acton has sold his company to Facebook, he decided to quit his job over there. He left Facebook in September 2017 due to the rise of a conflict between Mark Zuckerberg and him regarding WhatsApp's monetization. Acton said he feels that he had sold his user's privacy for larger benefits. Nevertheless, he had come up with the idea of launching "Signal Foundation."
On February 21, 2018, Acton and Moxie Marlinspike(An American cryptographer, entrepreneur, and computer security researcher) had formed a non-profit organization and named it "Signal Foundation". Initially, this foundation was bootstrapped by Acton himself, where he funded $50 million to commence it. Today, he serves as the chairman of the foundation, whereas Moxie Marlinspike is its chief executive officer. 
Acton clearly defines his intention behind initiating Signal Foundation. He says that -his mission is to develop an open-source privacy technology for people that could protect their free opinions and invulnerable worldwide communication. Due to his immense struggle with never giving up attitude today, he had become a billionaire. He was also featured in several Forbes lists, including the richest person in the world of 2017, 2018. 
The Success of Signal App
Signal had become an overnight popular app when WhatsApp updated its privacy policy in January 2020. This new agreement has faced backlash from users. They have understood that WhatsApp or, ultimately, Facebook is trying to make their personal data vulnerable, which could be hacked or leaked easily. However, WhatsApp and its parent company Facebook, have denied this statement from users and stated that it's a "misinformation" spread among the public. Whatever may be the intention of WhatsApp behind this move, but the fact is – that many of its users had ditched it and moved over Signal as they wanted to protect their privacy from getting it leaked.
In response to WhatsApp policy, Elon Musk tweeted out "Use Signal" on his official Twitter account, where he has 42 million followers. As a result, the number of Signal users has skyrocketed!! Sensor Tower (mobile app analytics provider ) claimed that Signal was downloaded 17.8 million times during the week of January 5. Before this incident, the average number of downloaders of the app was around 50,000 per day. This was the first time when an app like Signal got so much attention.
Due to an instant surge in downloads, Signal's system has caused delays in setting up new accounts, or sometimes it had crashed. Although we can see a sudden spike in Signal users, WhatsApp is still a big player in the app market with more than two billion monthly users despite its blunder over privacy policy. However, Signal is giving a tough competition to WhatsApp by offering some unique features like " Note to self." It's unlike WhatsApp notes, where first you have to a single member group, and then you will send notes to yourself.
On Signal, the feature is available natively, where you can write down your thoughts and ideas while chatting with your friends and family members. Apart from this, Signal allows you to protect your identity over its voice calls, similar to VPN. A signal may beat WhatsApp with such kind features and become a new market leader in the coming years if it continues to add innovations in-app for the public interest. Besides compromising its user's privacy which must always be under its consideration.
The Relationship Between Brian Acton and Philanthropy 
Acton strongly believes in the "Art of giving." That's why he had started a family foundation, "Sunlight giving," in 2014, along with his wife, Tegan Acton. This foundation aids families with low income who cannot avail of basic services like education, healthcare, and sanitation, proper food, etc. Therefore, they help them to live a better life. The couple is also supporting numerous organizations so to establish gender equality in society and are standing for social justice for the victims. Besides this, Acton donated nearly $290 million worth of Facebook stakes to the Silicon Valley Community Foundation, building stronger communities by bringing people together. 
The Conclusion 
After knowing about Brian Acton so deeply, I could conclude that – his story is an inspiration for all of us which says that – anyone can achieve their goals if they acquire strong determination and never giving up attitude as these qualities are required to deal with the tussles as these are the part of life which builds up you for your bright future. 
Also read Who Owns AT & T? – Company History & FAQs
Journey of Brian Acton: From Tussle to the Foundation of Signal App