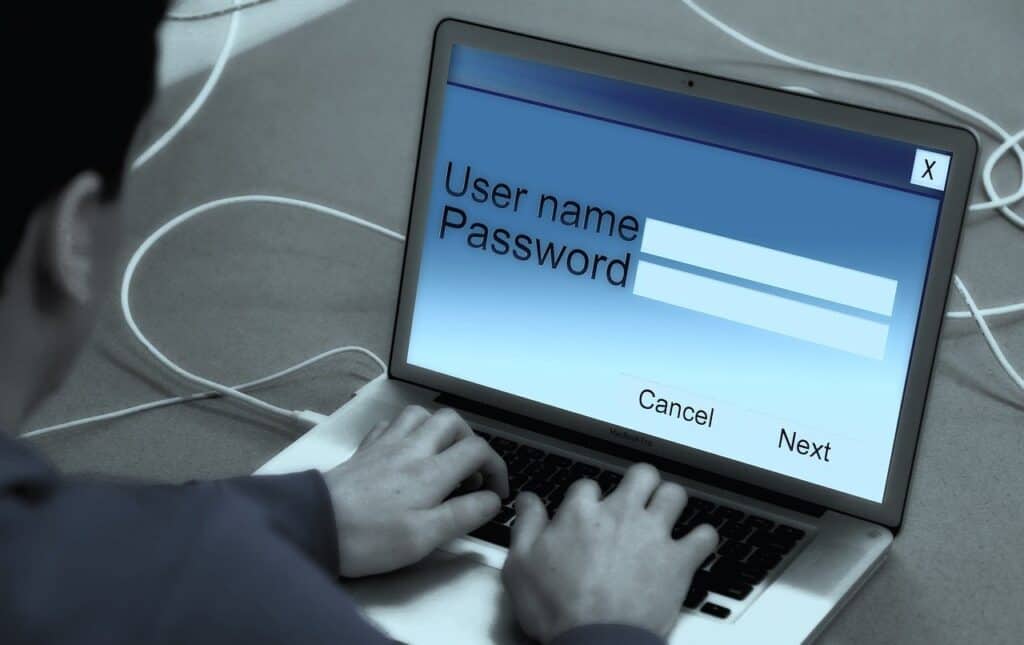 The desire to become a system administrator in and of itself isn't enough. You have to go a step further to obtain formal training, work experience, and professional certification. Here we will see the steps required to become a system administrator in detail. The basic idea is that you need a bachelor's degree and at least three years of working experience. There's a range of professional certifications that will put you in great stead in this lucrative and highly competitive field. Let's see step by step the path you may take to become a system administrator.
Become a System Administrator in the Following Steps:-
Step 1: Training and Education
You can indeed become a system administrator without a bachelor's degree, but most employers prefer candidates with a degree. Programs you could enroll in include:
Computer science
Information science
System and network administration.
Computer engineering
To keep up with the dynamic changes in IT, you should seek continuous training through conferences and seminars. A master's degree, though optional, may open up better opportunities and promotions. Online courses go a long way in setting you apart from the cut-throat competition in IT. These may include:
Network Engineering
Server Administration
Windows Server
Active Directory
Network Administration
Unix
PowerShell
CMS
Step 2: Gaining Work Experience
Employers prefer individuals with some work experience when looking to hire system administrators. Worry not, as even the most seasoned professional out there was once in your shoes. Whereas possible, it's highly unlikely that your first job will be a system administrator. Nothing beats hands-on experience to see what you learned in class in a real-world setting. 
You must seek to gain as much experience as possible through internships, contract, volunteer, and freelancing roles while in college and immediately thereafter. Networks established during such stints are highly valuable during job-hunting. You could even identify and approach a mentor out of these contacts. 
Your first job will most likely be an entry-level role such as a help desk support officer. This will give you a perfect platform to learn from experienced colleagues and supervisors. This would also the ideal time to get acquainted with emerging trends and developments in the field and the role.     
Step 3: Get Certified
Nothing screams, "I'm an expert," in a field more than professional certifications. This is even more so in IT because of the high levels of specialization required to perform certain tasks. The decision on which certification to obtain first depends greatly on your desired employers' core base system. Chances are high your first employer's system will be Windows-based. 
Upon landing your first job, begin the tasking but enriching journey of gathering as many certifications as possible. The top recommended certifications are:
Microsoft Certified Solutions Expert (MCSE) – This is a credential for Microsoft server systems. Key skills acquired include networking, installation, configuration, and maintenance of Microsoft operating systems, security designing, and network infrastructure design. 


Red Hat Certified System Administrator (RHCSA) – Areas covered include network configuration and troubleshooting, user management, command-line process management, system resources management, software installation, and maintenance, remote system administration, secure file-sharing, and SELinux management. 


Red Hat Certified Engineer (RHCE) – Lessons learned here are system configuration and management, network services management, HTTP/HTTPS server, DNS server, FTP server, NFS server, SMB server, STMP server, an SSH server, among others. 


Linux Professional Institute Certification – Linux command-line tools, software management, NBSP and files management, Linux booting, system administration, basic networking, configuring email and using databases, and system security are some of the core areas you'll cover to attain certification.


CompTIA Server+ – You can expect extensive teaching on server hardware management, server installation, network configuration, virtual environment setup, server configuration, installation and security, storage solution implementation, disaster recovery, and troubleshooting server problems.  


VMware Certification – Core learning subjects include virtual desktop infrastructure, installation and configuration, virtual and physical networking, load balancing, VM protection, resource management, server installation and deployment, failure recovery, managing scalability, and performance. 


ServiceNow Certified System Administrator – Modules covered include core configuration, user administration, process applications, workflows, core application administration, service administration, and data handling.
Certification Comparison
 
MCSE
RHCE
LPIC-1
CompTIA Server+
VCP6.5-DCV*
ServiceNow
Qualification
MCSA
RHCSA
None
CompTIA A+
None
None
Training
Recommended
Recommended
Not required
Not required
Required
Recommended
Work Experience
None
12–36 months recommended
None
18–24 months recommended
None
6 months recommended
No. of Exams
1
1
2
1
2
1
Price 
$165
$400
$200 each
$302
$375
$150
Exam Duration
2 hours
3.5 hours
90 min
90 min
105 min
90 min
No. of Questions
45-55
10–15
practical assignments
60
100
70
60
Mode
Multiple-choice questions
Performance-based evaluation
Multiple-choice questions
Multiple-choice questions
Single and multiple choice questions
Multiple-choice questions
Course Cost
$5,800
$5,500
$300
$389
$4,250 to $6,000
$8,000
Professional Certification Comparison Table
However, the list above isn't exhaustive and you may opt to pursue other certifications.
Duties of a System Administrator
Let's now look at the roles performed by a system administrator. 
User access – creation and maintenance of accounts.
System maintenance could be corrective, adaptive, preventive, or perfective maintenance to ensure peak performance of hardware, applications, and systems programs.
Ensure proper functioning of hardware devices.
Software installation and configuration.
Network monitoring – proactively assess performance, access, uptime/downtime, deficiencies, and transmission rates through constant monitoring of routers, firewalls, switches, and servers. 
Backup, recovery, and restoration – Backing up data to avert loss of primary data. Repeat failures must be noted and reported.
Updating software and systems software – ensuring that software and licenses are up-to-date to avoid interruptions or downtimes.
Implement system usage policies and procedures – determine permitted and prohibited system, accounts, and information access and use. 
File structuring and administration.
System security – thwarting and mitigation against hacks and unauthorized access of data and systems. 
Incident detection, troubleshooting, and escalation.
After action review.
Password and user identity management.
Network communication care.
Hardware replacement and troubleshooting.
The system needs assessment against company requirements and use.
Train employees on computer and system protection and safety.
What Skills are Required to Become a System Administrator?
Hardware and software skills – You'll be dealing with physical hardware devices such as servers, computers, and printers—configuration of these devices as crucial as understanding the virtual systems that an organization runs.


Communication skills – The ability to break down highly technical information for the average person to understand at the workplace.


Problem-solving ability – You'll constantly be troubleshooting and thus need the ability to anticipate and quickly resolve arising issues in the system. 


Confidentiality – highly sensitive and, in some cases, proprietary information about the systems can't be disclosed to unauthorized persons.


Patience – More often than not, you'll be dealing with people with minimal to no knowledge of basic tech terms and processes. You must show patience as you explain things to them.


Meticulous and thorough.


Analytical skills – Monitoring the performance of hardware and virtual systems and identifying solutions to potential issues. 


How Much Does a System Administrator Earn?
Data from the U.S. Bureau of Labor Statistics indicates that the average pay for system administrators in May 2020 was $84,810. Depending on the industry in which one works, some system administrators earned as much as $134,970. The highest paying sectors are finance, information, management of companies and enterprises, computer systems design, and educational services. These industries employ the greatest number of system administrators, accounting for more than 50% of all system administrators.
Becoming a System Administrator
The journey towards becoming a system administrator is a mix of training, certification in different systems, and work experience. In addition, you need technical ability and good interpersonal skills to embark on this well-paying and highly marketable career. Once you figure out the exact path you want to take, continuous improvement and training to keep up with the latest advances in tech is requisite for success and moving up the corporate stairway. 
There isn't a one-size-fits-all path taken in pursuit of a career as a system administrator. Depending on where you are, you could achieve your goal without a degree. This would be a lengthier and more tasking route. You'd have to put in more work hours in lieu of a degree and pursue various online courses. With a degree, though, the barrier to entry will only be work experience desired by employers. This could be attained through internships, freelancing, volunteer, and entry-level positions.
IT's dynamic nature means that you'd also have to be highly adaptive and engage in constantly learning. New trends, improved systems, sophisticated hardware devices, and changes in legislation are things you must keep up with. Today's technology could be obsolete in a few years. Legislation governing information security, intellectual property, copyright, and data use directly affect user policy formulation and use of third-party systems and applications. 
Later on, you may decide to challenge yourself even more by becoming a system engineer who builds rather than maintains the system. An even bigger but greatly lucrative move would be to become a system architect who designs the system that the engineer then builds. The highly dynamic world of tech favors those who keep up with the latest improvements and innovations and show adaptability to these changes to remain competitive.
Also read 5 steps To Become A System Administrator
How to Become a System Administrator?