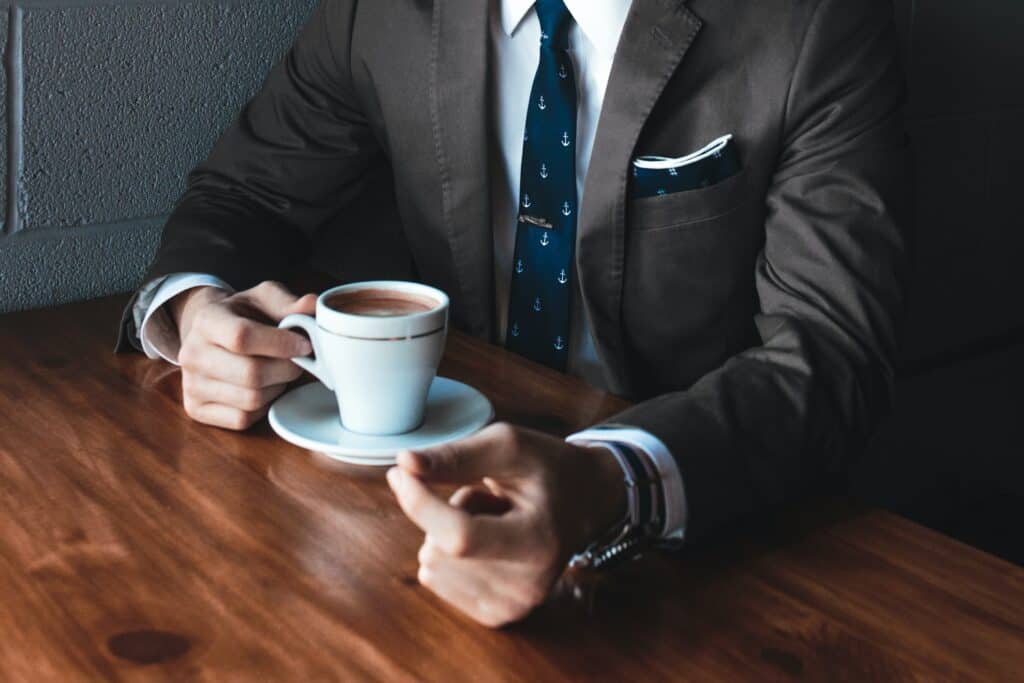 Administrative Professionals Day is right around the corner and offers us a chance to recognize those professionals who make their colleague's work a little easier. What is Administrative Professionals Day?  It is a day celebrated on the Wednesday of the last full week in April each year.  This day gives other employees the chance to recognize the work done by the administrative team within their businesses. It is a chance to show one's gratitude and appreciation for the work they do in the daily running of the organization. Administrative Professionals help one department, but instead, they make all department's workloads lighter.
Administrative Professionals Day
Role of Administrative Professionals
The role assigned to administrative professionals is any role with regards to the smooth running of an organization. In the broader scope of things, administrative professionals are the people that take care of the organization of files, schedules (whether personal or professional), relaying information between clients and other staff members when needed, among other day-to-day responsibilities. They are often the ones who help their managers and boss with tasks they cannot handle. These are the people who help lessen the workload by oftentimes compiling data needed for meeting and doing the necessary research.
Without these administrative professionals, businesses will not be able to operate to their full capacity as they could be considered the backbone of the business. Without their organizational skills and flexibility, many of the daily tasks within a business will cause other staff members to be more stressed than they already are. If there is no administrative staff, who would do all the filing and research required of the business? Who would know where to find the contact information for different clients? And who would know where the records of documents from previous years are? You might not necessarily think that the role of the administrative staff is as important as other roles within a business. Contrary to this belief, they are the main reason for businesses operating most efficiently. 
History of Administrative Professionals Day 
The history of this day dates back to the 1950s when the U.S. Secretary of Commerce dedicated an entire week to the administrative staff in the United States. This was known as National Secretaries Week, which spanned the week of June 1-7. This meant that June, 4th 1952 was the first Administrative Professionals Day. It was a day that allowed others within businesses to recognize the value that the administrative staff brought to the company. It meant that these staff members' contributions towards the company would not be taken for granted. 
Three years after the then U.S Secretary of Commerce, Charls Sawyer, announced National Secretaries Week, it was declared an international day. However, instead of keeping the original dates, it was altered. The National Secretary Association changed it from National Secretaries Week to Professionals Administrative Day, and it also changed the date to Wednesday in the last full week in April. This, therefore, means that for the year 2021, the day falls on 21 April.  Changing the name from National Secretaries Day to Administrative Professionals Day meant the inclusion of every person involved in the administrative duties of an organization and not only secretaries. These include secretaries, administrative assistants, personal assistants, receptionists, and filing assistants, among others. These professionals play an integral part in an organization's operation and have a day that celebrates and recognizes their hard work is very important. It is a way of letting these professionals know that their efforts and contributions do not go unnoticed.  
Ways to Show Your Appreciation this Administrative Professionals Day 
There are many ways in which one can show their appreciation for the administrative staff of your company. These could be done by making simple gestures, simply telling them how much you appreciate their contribution, or by simply giving them a tight hug and thanking them for their hard work. However, if you are looking for a more specific way in which to show your appreciation, here are a few tips that you could consider. 
Giving them a chocolate.
A nice way of thinking your administrative staff would be to buy them chocolate and write a nice thank-you note to go along with the chocolate. It does not have to be expensive chocolate because it is not about the price of the chocolate. It is about letting them know you see and appreciate the hard work they have been doing throughout the year. It is also a good way to show your appreciation if you have a large administrative staff and cannot afford to give them all a more expensive gift. It does not have to have to be a box of chocolates specifically, but it could be a jar filled with many different sweets that the individual can enjoy. If you want, you could attach a little note to each sweet in the jar. This way, whenever the person takes a sweet from the jar, they will receive a special message. Another way to spice up this jar would be to fill it half with sour candy and half with sweet candy. You then put a label on the jar, letting the person know which ones are sour and which ones are sweet. Along with this, you could say: 'eat sour ones if you are craving something sour and eat the sweet ones when you feel you need something sweet. This little message makes it more fun when the person is feeling down, and they might smile whenever they look at the jar. 
A gift card.
A gift card to spend at a particular store is a great gift to give our staff, especially if you are not sure what gift you would like to give them. It is a way of making the gift special by letting them decide what to gift themselves. It also ensures that they then get themselves something they are sure to like instead of receiving a gift they do not necessarily like. For example, not everyone will enjoy chocolate as not everyone has a sweet tooth. The gift card has to be a gift card to a store and a restaurant where they can enjoy a free meal of their choice. It could even be a gift card that allows them you get a free hand massage or a nice spa day.  This idea of a spa day is particularly suitable for women that are part of the administrative staff as they are sure to appreciate a spa day. It is also a very good way to allow the staff members to relax and relieve some stress. This will surely make the staff members quite happy as they will be allowed to release the tension that might have built up due to stress from work. If you are traditional and feel that a spa day gift card is not suitable for the male staff members, you could give them a gift card to something else instead, such as to go wine tasting or a gift card to spend at a sports shop for example.
A pen. 
Buying your administrative staff a pen would be a wonderful and more practical gift to give them as they would make use of it in their daily lives. It should be a unique pen to the administrative staff and should not be a pen that the company gives out to its clients. If it is simply a pen that is the same as those given to the clients, the gesture could come off as being insincere. If it is a unique pen that only the administrative staff receive, it will be considered special and that the company truly cares about them and that their efforts are truly recognized.  As mentioned before, a pen is something they will use daily, and thus they will always be reminded of your appreciation for them. This will also be a unique way to thank you to the entire department if the pen is specifically made for them. They will realize that their role is not less important than other roles within the company and that someone indeed recognizes how hard they are working for the organization.
Flowers along with a note. 
Flowers are something that most people love as it is most often considered a sign of thanks, recognition or admiration. Each flower has its own meaning, and you could buy a bunch of flowers that have the meaning of admiration or recognition. By doing this, you are showing that you put much thought into the gift and make the administrative staff feel very special in the eyes of the company. If the company has a medium-sized admin staff, the company could buy a bouquet and attach a note of thanks to each flower and distribute each flower to a specific person. This is sure to make each member of the administrative staff feel appreciated and put a smile on their face. This idea is particularly good for female administrative staff. However, it can be used for both males and females. If you are afraid that you cannot give the male members of the administrative staff, you could substitute the flower for something else that you think is more suitable for your male employees or colleagues. A good substitute for flowers could be a small little gift bag along with a little note that lets them know how much their contribution means to you and that their work does not go unnoticed. 
Jar of notes. 
This is a fun way not only to motivate and thank the staff members all year round. This works really well, especially if there are only one or two administrative staff members or if you have a personal assistant. You take three different color paper and divide them into different heading such as, for if you're having a bad day, to make you laugh and thank you. After doing this, you write a message on each paper that falls under these headings. After writing these notes under the different headings, throw all of these messages into a jar and mix them well.  Ensure that you write enough notes that could last the whole year until the next Administration Professionals Day. This way, throughout the year, when the staff needs some cheering up or a little motivation, they can take a note out of the jar. This a good way to make the staff feel appreciated throughout the year and not only one day. It will also show that you truly appreciate their work as you took the time out of your own busy schedule to prepare all these little messages for them. This is a sure way to make them feel more appreciated. You could also ask everyone in your department to participate in the writing of these little notes. They could even make the notes a bit more personal, such as thanking them for work they did for that person specifically. By incorporating the whole department into this process, the administrative staff will feel appreciated by the team. Still, they will also feel like they are a member of the team instead of simply a person who helps lessen their workload. This will encourage a better working dynamic in the working environment as well. 
A handwritten card.
One does not have to buy something to show appreciation. One of the best ways to show appreciation is to give someone a card with a special message inside for them. This is a more traditional way of showing appreciation, but because not many people give cards as gifts anymore, it is a heartfelt way of showing appreciation.  It will be appreciated more if the card has a handwritten message instead of only a printed message. This also means more if it is from their direct manager or the person they work directly under. It means that the person they work directly under notices their hard work and appreciate it. 
Cup of coffee/tea with a note.
Most people start their day with a cup of coffee or tea. This is usually a way to get the day started. One way to make sure that the administrative staff knows you appreciate them and start their day off on a happy note would be to buy them a cup of coffee or tea, based on their preference, along with a little sticky note to say thank you for all their hard work. This a small gesture that can go a long way. It will surely put the staff members in a good mood for the rest of the day. It will also show that you are thankful for their contribution to the office and your work. It will help to also have a more positive working environment for that day, especially if the person might have had a bad start to the morning. Your little note and coffee might be enough to brighten up their day. 
Administrative Professionals Day poster.
This is simple but effective in letting the administrative staff know that you appreciate them. You could post a picture of them on the company website with a little message at the bottom to thank them for all their hard work and contribution to the company. The company could also send out an email to all the staff members that say thank you to all the administrative staff for their contribution. One other way to show appreciating is to put a photo up of the staff members in the department they work under. This will show that their colleges recognize the contribution they make to that particular department. This is a simple and inexpensive way to show your appreciation for the work done by the administrative staff. 
Buy each administrative member a meal.
Buying each administrative team member a small meal for lunch is a nice and simple way to show appreciating. It does not have to be an expensive meal. It could even be a small homemade snack for each member. By doing this, you show the administrative team members that you do appreciate them even if you do not show it every day.  It is nice to be treated to a meal every once in a while, and the staff members are sure to feel special. They are sure to enjoy the meal more knowing that it was bought especially for them. 
Let them work half day. 
One gift that the staff will definitely appreciate will be if they are given half a day off. This is a gift that does not require any financial funding from the company or any individual. However, it is sure to make those who are part of the administrative staff feel appreciated. It will let them know that you recognize that they indeed work hard, and they will appreciate half a day of rest. It also does not mean that the company has to go a full day without their administrative staff, which will not strain the functioning of the company.  The staff members will appreciate the time off, especially if they have families as you are providing them a chance to spend more time with their loved ones. The staff will much appreciate this because Administrative Professional's day falls in the middle of the week. They will surely appreciate a break in the middle of a busy and stressful working week.
Give them a company thank you package.
The company could compile a special package for the administrative staff where they receive a certificate with their name on it and a letter of thanks from the company.
If you would like to make this package a little special, adding a little gift would also be a good idea along with the package, such as a key chain, for example. This shows that the company truly cares about and appreciates the administrative staff. This could also be done as a yearly package. However, to avoid it being seen as something insincere, the message on the letter of thanks/appreciation should not simply be a copy and paste of the year before, or it should be customized to each individual.
These are only a few ways to show your appreciation to your administrative staff this Administrative Professionals Day. Although, you do not always need to go all out to show your appreciation. The small things that count, such as calling them to thank you for their hard work and wishing them a good week ahead. Small gestures like this are one of the best ways to show your appreciation any. Often this is all the staff members may actually want. The working week can be quite long and demanding, and often a simple thank you or word of encouragement can help brighten up someone's day. Take time out of your busy schedule this Administrative Professionals Day to let your administrative staff know how much you appreciate them and how much their contribution means to you and the company. As mentioned before, you do not need to buy everyone on your administrative staff an expensive gift, but a simple 'thank you for all your hard work' will make a huge difference. It is not about how big the gift is. It is about how sincere the gift is. A thank you can be more sincere than an expensive gift. 
Also read How to celebrate Boss's Day Creatively and Gifts Ideas?
Administrative Professionals Day – Roles and History