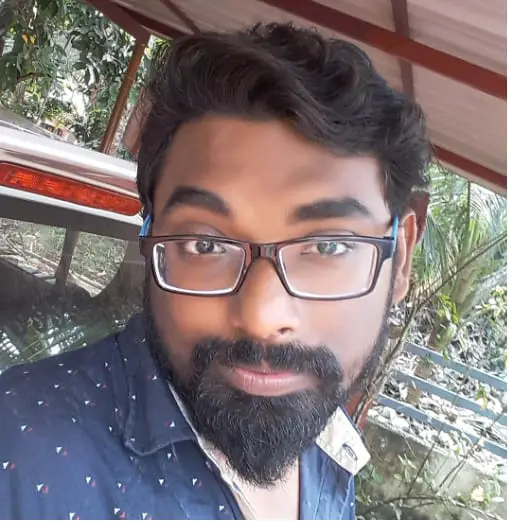 How did I Become the Owner and Founder of TopWPBlog?
Deekshit Nair is the owner and founder of TopWPBlog. I started working as a Tech Support Executive and helping others in solving their problems. He's passionate about blogging, and if he's not blogging, he loves to spend his time with his niece and nephew. 
How was your University time?

I have a great time with all my friends, and I made the most of it interacting with all the people from different backgrounds. When we entered the campus, we had a dress code, but I was never fond of wearing the uniform since I wanted to look different from other people. I was also good at sports like playing football, volleyball, and Cricket. I was never good with Computers as we had a computer lab and in case my computer doesn't work I need to call someone for help. We used to bunk classes and visit nearby places where I could enjoy and spend some quality time with my friends.
Why did you choose a career in this field?
Actually, it was not me who choose a career in this field. As I said, I was never good with computers, and studying computer science was never easy. I had pressure from my family that computer technology is the future and they can earn an incredible amount of money if they choose this career. Those days are when you complete your school and need to make a decision, and everyone will fill with ideas and the career that they think is important. I struggled a couple of months with coding and all that stuff. Still, eventually, I had help from my friends, and  I graduated and also completed my post-graduation in computer science.
What was your first job or nuggets from jobs you had that helped you to get to where you are today?
I didn't get a job for 6 months. I was really upset, and I had to ask my father for money if I needed something. Imagine you have completed your studies and not getting a job. How would you feel about it? Daily I use to submit my job resumes to 5-10 companies. I travel every couple of days for interviews, but nobody was ready to hire a fresher or a person who has no experience working in the same field. I was frustrated, and I was at the peak where I thought the field that I had chosen does not meet my needs. A company looking for a Customer Support Executive hired me, and from then, I started my journey working as a Customer Support Executive.
How did you prepare for the interview?
I had not! I didn't even have my resume at that time. I told them I had submitted my resume through email. They called me, and I was totally unprepared and sat with the Team Leader. We asked me questions, and I answered him, and I think he was well impressed with my attitude and confidence.
Can you provide some book recommendations?

I'm never of a book guy. I read articles that come to my notification and read the news to keep me updated from time to time.
Things are changing very fast in the industry; how do you keep yourself updated. Please list techniques or newsletters, podcasts, events, etc.

The IT sector is changing very fast since the beginning of the pandemic. All other sectors are dommed, but only the IT sector makes progress and makes millions of money.
Any advice about CVs?
Write what you have done and what you have achieved to make it so that the interviewer should ask more about the things you have done in your life. Make it personal to bring up a story, and always talk, but don't talk more about yourself. Tell how you can bring some clients or sales to help them, or tell them you have ideas where the company can improve or basically increase sales and conversions.
Advice for someone looking for a job?

Don't lose hope. I was jobless for 6 months, and I didn't lose hope. If one door closes, another one will be opened for you. Try to learn something new and move along with the technologies that are trending in the market. Change and should be your motto.
Why do you think you were selected among other candidates?

Never fear the questions that the interviewer asks for an interview. Always be honest and be confident that was the reason that I was hired, and always make sure that you become friendly while the interview is going on. Ask about the company, their journey, vision, and goals that they have set for next year or month. Because of this, I was hired for my first job, and I bet you can get it too.
Lessons from jobs that you couldn't get.

As said, you should specialize in what you are doing at your current job. Trends are changing, markets are changing, and new technologies are making way and dumping old technologies. Do best what you love, and working in a nice friendly environment will make your life better and bring positive energy around you.
Also read How I Became Senior Business Transformation Strategist at Nextech AR Solutions
How did I Become the Owner and Founder of TopWPBlog?