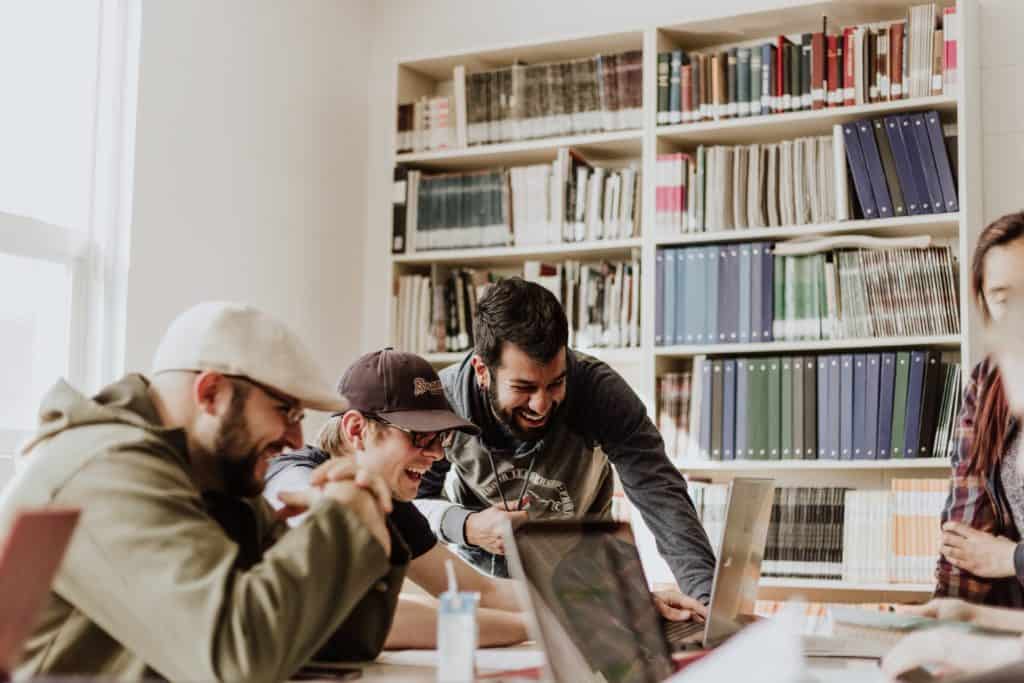 When was the last time you helped somebody? And not economically but with time, just a helping hand to somebody or as a voice of comfort. Helping people in need is a personal choice but what if I told you it can be a carrier option too? And a good one at that with lots of perks and benefits with hundred percent job satisfaction. If you take pleasure in such activities then seeking a Job with YMCA must be the right path for you. It's a fun, fulfilling, and supportive work environment with a lot of room to grow and gives a chance to be a part of something bigger. Okay, we'll see here what are the YMCA Careers?
'Young Men's Christian Association" or the YMCA is one of the world's biggest Non-profit organizations. Its sole purpose is to strengthen the community, the young people, and the overall health and wellness of individuals of all ages. The YMCA's four core values that drive them to work for the betterment of the community and society are Honesty, Respect, Care, and Responsibility. The purpose of the YMCA is to dedicate its time and resources to people of all ages, backgrounds, and communities the opportunities to reach their full potential.
YMCA encourages the overall well-being of an individual i.e., the spirit the mind, and body for people of all ages. It believes in giving back to the community with its various programs, activities run by the organization, and services to the people in need. Education, Training programs- skill development, Job and vocational training, and other recreational programs are part of YMCA. The YMCA has 2,700 centers across the United States. Along with that it also creates job opportunities in various categories as per the requirement of people.
 Job Opportunities
Working at the YMCA gives opportunity to change lives and be in service to the community. No matter what your role might be but it gives satisfaction in working for the benefit of young people, improve the health and well-being of individuals, and providing a positive environment to grow. The YMCA has approximately 230,000 people working currently in the US only. The number of positions is subjective in each state and depends on Geographical location, Y's present in the area, the size of the community, the youth, etc.
The Various Job Categories at the YMCA are:
Arts and Humanities: Creativity is one of the basics in Y. The volunteers and teachers teach subjects like arts, crafts, science and nature, Nutritional Information and cooking, etc.


Child Care and Camp: It focuses on the primary growth of children of all ages their mental, social, physical, and emotional development. The importance of good character development is emphasized from a young age through different programs and practices.


Child Welfare, Intervention, and Family Support: The base of every community is its singular unit; a family. Experiences social workers, counselors, and volunteers supporting child care and families through challenging times.


Finance and Accounting: People blessed with the gift of numbers. Taking care of the financial aspect of the Y's, annual expenditure, utilities, maintenance, cost-cutting, salaries, and planning the overall economical operations. Taking note of Donations, grants, and membership fees. Money to be spent in ventures like Education,  training, and homeless shelters.


Human Resources: Coordinating people working in the Y's making the communities, the people, and the youth better with their expertise, skills, and resources and providing a positive work environment.


Management and Administration: Managing the offices and employees, keep running it smoothly like a well-oiled machine, proving customer support, and more.


Youth Leadership: Youth is the future of tomorrow and shaping it the right way is no easy job. Engaging and challenging the young minds and supporting them through various tasks, and activities will develop a good moral character so that they can choose for themselves and bring positive change in the communities. It is the development of moral values and good character that is emphasized in young people.


Information Technology: Connecting the Y community globally on the internet. To engage the members, volunteers, participants, donors, and people in general on social Networking sites. Spreading the cause of Y. And educating about upcoming important programs, events by the Organization.


Marketing and Communications: Spreading the message of YMCA across the globe and what they stand for, their motto, and good work. So people can appreciate and put their efforts too with volunteering and donations and grants. Creating a community of people wanting to give back to the people.


Global Services: To serve people on a global level, sharing resources and helping people beyond borders. Collaborating with Y's from across the globe.


Aquatics, Fitness, and Sports: Promoting the good health and well-being of individuals is one of the most important jobs at the YMCA. The act of Sportsmanship, teamwork, and a healthy competition has come a long way. And it is good for people of all ages.


Academic Enrichment and Adult Education Programs: Helping individuals of all ages (yes even adults) with studies, various programs, Vocational and Job training, procuring GEDs and learning English (ESL) as a second language and so much more.
To know more about the current positions available geographically please head to the official website of YMCA:
https://www.ymca.org/get-involved/careers/opportunities/open-positions
 Aside from job opportunities, there are also various Volunteering positions available at the Y's: https://www.ymca.org/get-involved/volunteer/opportunities
The most commonly available jobs at all times at the YMCA are:
Life Guard
Front Desk
Personal Trainer
Custom Services
Fitness Associate
Youth Directors
Child-Care Directors
Sports Managers and Directors
Salary
The average salary at the YMCA is anything from $ 9 to $14 an hour. That being said a YMCA employee makes $30,000 on an average annually. The highest paying job at the YMCA is The Vice President (VP) of Operations at $136,000 and the lowest paying is the Summer Camp Counselor at $15,000 annually.
To know more about each position and salary in detail please head to:
https://www.payscale.com/research/US/Employer=YMCA/Salary
Or refer to the Bureau of Labor Statistics (BLS) reports and surveys.
Requirements
The basic requirements are that the applicants must follow good Family values; they must have an interest in the development of youth, social responsibility, wellness, and inspiring youth with high moral values. Applicants must understand the meaning of community and servitude. The work often involves a variety of individuals of all ages i.e., very young children to adults above 60. Sensitivity towards the participants, compassion, and catering to the needs of all age groups is a must and makes employment easier.
Age
YMCA provides meaningful employment to people of 18 and above. Even 14 to 15 years of age can apply for jobs like Life Guard and Sport/ Youth Camp Assistant. Anyone can apply if you are 16 to 65 years of age. It also matters as per experience and the season. However, some states have age restrictions like Kansas-16 and above while Missouri- 18 and above.
Application Process
All the YMCA centers go through the hiring process individually and often through third-party employment sites. After providing the correct information and credentials the applicants are informed via email about their application being reviewed. The time taken before calling to an interview varies from position to position and the total no. of applicants respectively. With entry-level positions, it's much quicker. While much higher positions may require a month or two of time to come to a final decision. A person should wait for at least two days before inquiring about the application reaching the right authorities.
Benefits
Whether you are a full-time employee or a part-time employee working at YMCA has its perks i.e., free membership, good basic pay, fixed schedules, discounts on classes, and use of facilities for free. You can access the fitness centers, health care and dental facilities, Educational Programs and Job and vocational training programs, and even have access to Life Insurance in the case of Full –time employees.
Conclusion 
Working for the people in need has its own merits but the greatest act of kindness is working without expecting anything in return. To work for the YMCA is no easy task as it's an endless ordinal of helping people. You can't pick and choose people, who you want to help. People must be treated equally at all costs despite their backgrounds i.e., caste, creed, race, sex, and economic background. You must have enough compassion in your heart to serve people and provide them the services- education, training programs, activities, and proper guidance to reach their full potential.
Creating a nurturing environment for people of all ages where they can learn to be capable and independent, understand the responsibility, and being a part of the community in the leadership of the staff and volunteers. It has its fair share of ups and downs, every job does. But if you have good values, genuinely care for people i.e., a knack for serving people and giving back to the community, and want to make a difference it is the right carrier choice for you.
Frequently Asked Questions 
What does YMCA stand for?
YMCA stands for Young Men's Christ Association locally referred to as the Y. It is a non-profit international organization that works on several levels and countries all over the world for the betterment of communities to help young people recognizing their interests and passion and people of all backgrounds reach their full potential with proper training, guidance, and leadership by the staff and volunteers.
Helping create an environment dedicated to 'give back to the community- teaches individual responsibility and services to people. It was first established in London, United Kingdom in 1844 and has grown since to other parts of the world. It was started as a supportive community to young men in the Post Revolution Era in London i.e., men facing social challenges at the time. Seven years later the idea took root in America and the second oldest YMCA was built in Boston, Massachusetts. And it kept growing from that point forward.
It has branched out to YWCA (Young Women's Christ Association) and many other subsidiary organizations as per the requirements of the communities and the people.
What's the purpose of the YMCA?
The Sole purpose of YMCA being a non-profit organization is to provide a nurturing environment for the overall growth and development of individuals despite being from different cultural backgrounds and attaining their full potential. Providing equal opportunities and chances of participation to each person involved. Developing a sense of fellowship, responsibility as a community, and services among people.  Honest leadership is provided by the volunteers and staff members. People of all ages whether young, adolescent, adults, or old can benefit from the programs and activities run by the YMCA.
How does the YMCA make money?
YMCA Being a pop-profit organization relies heavily on donations, grants, charity, and support of patrons to fulfill the expenses of running various activities, programs, and services. They reduce the cost of staffing and rely on free volunteers a lot worldwide. There are membership fees paid by the residents for the use of the facilities like gyms, hostels, etc but most of it goes to the utilities, basic amenities, maintenance, pay of the staff, and improvement of equipment. Additionally, it is used in the programs run for the communities and non-profit ventures like homeless shelters, training programs -job and vocational classes, leadership training, and other recreational programs.
Is YMCA Religious?
No, certainly not. Yes, it had a base in Christianity in the founding years but its mission but has become diverse in helping people of all walks and backgrounds. Once upon a time, it emphasized Christian morals but now it is more secular. However, teaching values and all-over character development are still its primary focus. A good character is one of the basics of the mental development of an individual. YMCA believes in order to empower others we must be empowered within which come from all over the development of an individual.
What are the core values of the YMCA?
The four most basic core values of YMCA are Honesty, Responsibility, Care, and Respect. Sometimes Inclusion is also added to this list. But the first four are incorporated in all the activities, programs, and services run by the organization. There are certain colors i.e., purple, blue, green, red, and yellow are associated individually with each core value.
YMCA Careers- Job Opportunities, and their Salary