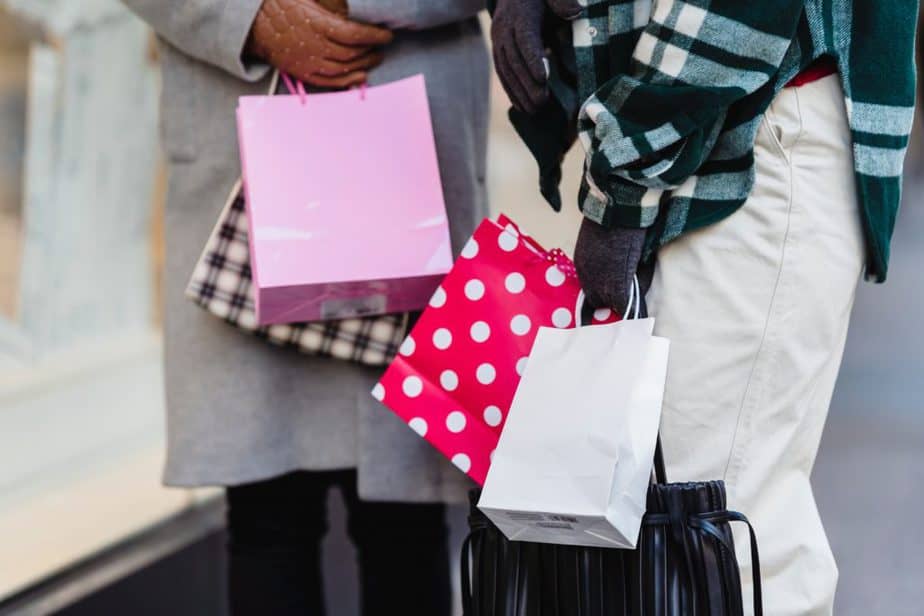 What is Best Buy?
Best Buy is an American electronics retail store that operates internationally. It was founded by Richard M. Schulze on 22 august 1966. Best Buy is headquartered in Richfield, Minnesota, United States. It serves 977 locations in places like Mexico, Canada, and the United States. Let's see about Working at Best Buy.
How to get hired at Best Buy?
Firstly, you have to apply online for the job at their official website. Now it's best if you know somebody working there who can help you. But anyway, after applying you will get a call from them asking to come for an interview. For the interview, they will ask you some basic scenario questions like describe a time where it was a challenge you overcame or a time where you went above and beyond for the customer. And once you have successfully passed an interview round, you will get a call from them within a week saying that you are hired. But before joining you will have to do a background check for obvious reasons.
What is the training at Best Buy?
So the training will depend on what position you are hired for. If you want to work at a warehouse, they will train you about loading and unloading the trucks. If you want to work at customer service, they will teach you everything about returns, exchanges, and how to interact with the customers. And if you want to work on the sales floor, you will be trained about the products they have. Because for example, if a customer asks you the difference between sony A5100 and Sony A6000, you should be able to answer that. And you will get all your training from the e-learning website.
What are the requirements of working at Best Buy?
The prime requirement to work at Best Buy is you must be at least 16 years old. Now there is no certain educational qualification required but you must at least have a high school diploma. Since Best Buy is an electronics consumer retail store, you must have some technical knowledge. If not then you must be willing to learn if you want to work on the sales floor. And if you want to work at a warehouse you must be physically fit and able to carry huge electronics stuff.
What are the different work positions at Best Buy?
Sales Floor
For a sales floor job, you have to be knowledgeable about gadgets. Most probably, people above the age of 35 work in this section. You have to learn and specialize in everything about computers, TVs, refrigerators, mobiles, home theaters, gaming systems, and stuff like that. You have to look after customers while selling the products. You have to figure out which customer is trying to scam you. For example, if a customer is trying to get 18 iPhones, you don't just sell them 18 iPhones you have to figure out he/she is not a fraud. So you have to be smart with this.
Front End
So here you got customer service and front lanes. This is a pretty easy one compared to other positions at Best Buy. For customer services, you have to process returns, exchanges, and things like that. You have to know how to interact with the customers and solve their issues.
Warehouse
If you want to work in a warehouse, you will be processing the trucks. What this means is, twice a week the truck drops off items that you have to unload and put in the warehouse. Also to carry the items to the customer's place. So you have to be able to lift heavy stuff and be physically fit for this position.
What are the working hours at Best Buy?
As a full-time employee, the working hours can range between 40 to 45 hours a week. For part-time employees, it is around 35 hours a week. But this largely depends on what time you are working and how busy the store is. 
How much do Best Buy employees get paid?
The average minimum wage Best Buy pays its employees is $13.50 for an hour. Obviously, the wage will depend on what position you are working for and your seniority. For example, a retail sales associate earns a minimum of $14 for an hour. 
What are the perks of working at Best Buy?
1. Flexible hours
What this means is that they will accommodate your schedule if you are a student or if you have another job to work at. So if you show them the proof that you have places to be at they will accommodate the hours to work with you. The only thing is that you still need to have open availability on the weekends.
2. Decent pay
They offer decent pay for retail compared to other stores. Also, you get a bonus every month working at Best Buy. So if you're a student, this would be a great option.
3. Fun environment
Best Buy is a really fun environment to work in. There are people of all different ages so you get to connect with them. And you really get connected to the customers by helping them choose the gadgets, give them knowledge about particular stuff and things like that.
4. Best place to work if you love technology
If you love technology it is a great way to enhance that desire. What I mean by that is we are in an era where technology is revolving around everyone so it should be necessary for everyone to know what technology is. And working at Best Buy will help you learn and explore the technology to a great extent. And once you are hired, they train you on the products and everything.
5. Employees discount
Yes, of course, you will get an employee discount at Best Buy. So whenever you go buy something at Best Buy as an employee, you will get a discount on the product. The discount will depend on what products you are buying. But keep in mind that on some of the products you will not get any discount.
What are the downsides of working at Best Buy?
1. You have to wear headsets
Like at any retail store, you will have to wear a headset to communicate with one another all the time unless they ran out of those or they are uncharged. The most annoying part is preparing to be harassed by everyone. Yes, they will yell at you sometimes.
2. You do not get a commission
If you are buying something at Best Buy and you feel that the employee is being very pushy and tries to sell you things you don't even need and you think that they are probably commission-based. Guess what, it's not the case! The employers are just trying to sell products like any other retail establishment. 
3. You have to be available to work on weekends
As mentioned before, they will accommodate your work schedule if you have another job or if you are a student. However, you can't just be like, "Hey, I want to work 9 to 5 and see you guys never on Saturday and Sunday." That won't fly with them; you have to have open availability on weekends. So you have to sacrifice your weekends to work at Best Buy.
4. You have to work on holidays
I know there is this huge thing that on Black Friday you eat with your families and go Black Friday shopping to buy TVs and stuff. If you're working at Best Buy you will probably see this huge crowd of people camping outside the store one week in advance. So you have to be available to work on Thanksgiving, Christmas eve, Christmas day, new year's eve, New Year day. I know this can be ridiculous but hey you are working there and getting paid so you can't say no. 
Some tips if you want to apply for the job at Best Buy:
1. Expect to do lots of e-learning
You will have to do e-learning through an app so be prepared for that. It is not just about the first few weeks but you are supposed to learn throughout your time working at Best Buy. The reason is pretty simple that there are always new products launching in the market and as a sales employee, it is your duty to know everything about the product and answer any questions a customer may ask.
2. Take your target goals seriously
As you know, in the sales department you will be given certain goals that you must achieve like getting a particular number of sales in a week. Trust me the managers observe your little things and if you are up to the mark, you will be promoted because obviously, the company needs employees who can help increase their profits. So always look out for more sales.
3. Learn to gain customer's trust
Having technical knowledge is one thing and knowing how to sell a product is another thing. So always keep in mind that you need to convince a customer to buy a product in a way that is not irritating. And for that, you must build trust in your customers. Here your marketing skills will be playing a huge role along with the technical knowledge.
Conclusion
I would recommend anyone to work at Best Buy if they are willing to work hard and are interested in the technology. Best Buy is a huge electronic retail store so you should expect to interact with all kinds of people. You will not only learn so much about electronic stuff but your marketing skills will also enhance. Best Buy really takes care of its employees by providing perks like full-timer jobs, flexible working hours and so much more.
Working at Best Buy- What is Best Buy?