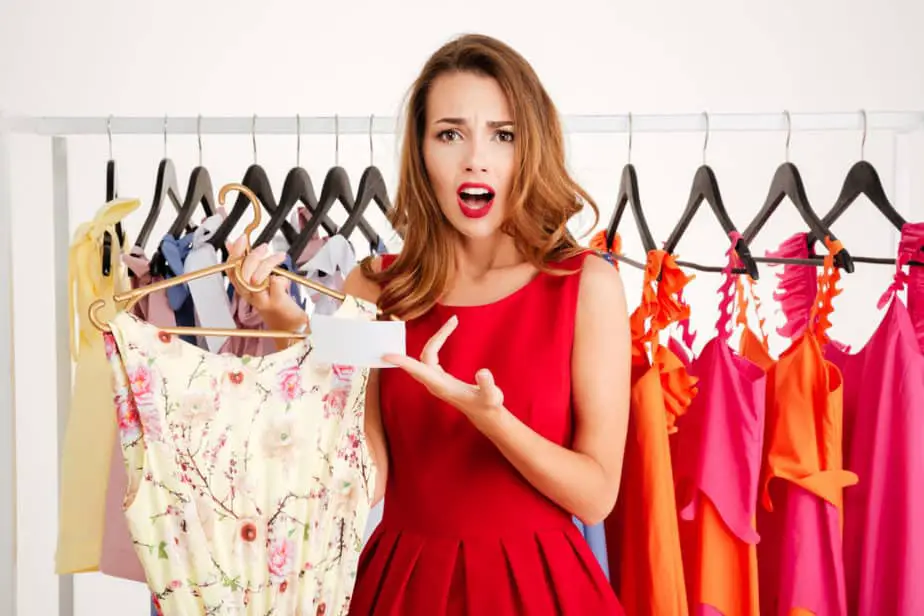 What is more dreadful and challenging than job interviews? You're right, dressing up for job interviews! Appearances can be deceptive. This statement stands its firm ground during interviews. You could be the most experienced person in the lot but not get a job because of a terrible first impression! First impressions cannot be overestimated, they highly determine your chances of landing a job. Here we will see What to wear to a Bartending interview?
Bartending is typically thought of as a casual position. Owing to that misconception they disregard dressing inappropriately. Informal wear or dressing up like you are here for the corporate job isn't going to work. What is suitable is a sweet blend of professionalism and personality. Smart casuals shall bring home the bacon. Let's look at what works best.
Outfits for women
With the rapidly growing fashion industry, there are a plethora of options to choose from. However, smart casual is the mantra to chant. You want to look responsible and easy to work with. Too casual, still fashionable shall be reserved for some later day. This is a dress to impress, it's time to rock those smart casuals! Here is what you need to remember!
Pants: A pair of skinny jeans or any fitting jeans/pants will hit the mark. You can give form-fitting dress pants a go. But make them black. Black jeans are the standard of the bar industry and make the right impression. 
Top: Wear a form-fitting top that is smart, subtle, and not too extravagant. Give a shape-fitting button-down shirt a shot if you want. You want to catch their eye for just the right reasons. Showing too much skin is not the way to do it. Choose a color that compliments your jeans. 
Footwear: You can wear flats or heels as per your comfort. However, try to avoid heels too long. Low heels are more impressive than you think! Also, you don't want to fall on your way to being interviewed. Nervousness can do wonders indeed! If choosing flats, avoid cotton ones and opt for suede, leather, or pleather. You want your footwear unadorned; prints may be distracting. 
Make-up: There is no harm in applying makeup. Keep it sweet and natural, not too bright, or dark. The interviewer is not to judge your makeup skills or ask you where you got those lashes from! Heavy makeup draws attention and takes the focus away from you.
Accessories: Keep it low-key. You can wear short earrings or a casual neckpiece. Don't wear bangles or anything that dangles, wear a watch instead. You don't want to draw any unnecessary attention to something that doesn't require it. Keep it crisp and to the point. 
Colors/Shades: Do not go all black because many people do. Try neutral colors like navy, grey, brown, etc. Warm colors set the tone straight that you are not here to joke around.
Outfits for men
There is no such thing as having too little to choose for men. There may be relatively fewer options to choose from, but men's wardrobe is anything but limited. With commonplace changes happening in the fashion industry, abundance is the haystack to find the needle from. Let's consider these points for choosing an outfit that stands out.
Pants: Figure-hugging cotton pants, chinos, or skinny jeans are well-suited clothing that can never go wrong. If you're into baggy clothes, you might want to invest in a pair of fitting jeans. Preferably black, you know the drill!
Shirt: A form-fitting, button-down shirt is subtle yet classy. A long-sleeved collared chest hugging shirt does wonders as well. Make sure they are well ironed, not loose, and do not hang off. Tucking it in does the job, and don't let it sag. You can add a watch to your outfit.
Footwear: You cannot go wrong with slip-on dress shoes or leather lace-up shoes for an interview. Make sure to keep them untainted the night before, give them a good rub. If you do not have these, any formal-looking plain shoes will do.
Colors: Again, you don't want to draw attention with bright colors unless you don't mind if you get the job. Muted colors like dull blues, browns, etc. are just the right shades to go about.
Tattoos/Piercings
This one is tricky. Some interviewers don't mind them, some might think them disrespectful. But it's always better to be safe than sorry. So, it is better to cover up your tattoos and take out piercings unless it's ear-piercing. In which case you want a minimalistic earring that does not sidetrack the person you are interviewing with.
Hair/Grooming
Keep your hair out of your face, possibly tie it up. Be well-groomed for the interview. Your hair is part of your personality and should stay in its place. Having your hair all over your face and the place meddles with your professional image. It also makes you appear less confident and irresponsible. Interviewers want to see your efforts in an interview and well-groomed hair tucked out of your face is the way to show it.
What more? 

You can never go wrong with the tips mentioned above. However, what you can do is increase your chances to land the job! How? Here are some extra suggestions to take the next step and stand out for putting in the effort! Let's dive in.
Research
Do you want to get that job? Research your way in. Look for more info about the tone of the place you are going to be working in… It's always great to do your homework! Learn a little about the company so you'll know what they deem fit for the interview. Willing to go further? Try visiting the bar as a customer and get the information yourself. Check out what bartenders are wearing and get your inspiration. You can always talk to them and ask them yourself! After all, we want to bag that job. Putting in efforts into prepping for the interview shows your earnestness for the role.
Ask who you are interviewing with?
You can always put forth your questions directly to the person you're meeting with. No, it is not impolite of you to ask them. Recruiters themselves encourage interviewees to ask their doubts away. Asking the interviewer what they would prefer you wear for the interview is not off-limits, and you can ask it out! So, what are you waiting for? If you are too worried to get that outfit right, ask for it now. 
Finally, smart casuals are the way to go about a bartending interview. Now that you have got your outfit right, let's talk business! Dressing appropriately will boost your confidence. And that is, the most important accessory you should wear to an interview. Bars don't expect you to dress perfectly either, so don't overthink your outfit. Not mentioned in the tips but equally important is your punctuality and sincerity, so don't be late! Being nervous is normal but do not fuss about it, it'll create the opposite of the desired effect. 
Frequently asked questions
Can you wear a bartending uniform for the job interview? And what should I avoid wearing?
It depends on the bar you're interviewing for. It's not a no but researching beforehand and avoiding any mistakes is the way to do it. However, it may come off as overwhelming so try to avoid it unless it's the dress code. You should avoid too much flesh on display clothing. Also, do not dress too extravagant or quirky, it does not do the job. Steer clear of dressing too casual which borders on informal.
What do you do in case of a wardrobe malfunction?
Have backups in your bag if you carry one. You can carry some safety pins on you and try to cover the mishap. After doing your best to hide what went wrong, relax! You did what you could and should now focus on being confident to cover up the setback. Try not to attract the interviewer's attention towards it by not thinking about it yourself! 
What to do if drinks spill on my clothes before the interview starts?
Put on some dark-colored clothing for the interview if these things have a way of finding you. Brush up a little on your bartending skills beforehand to avoid such accidents. Try not to think about it and be your best self during the interview. You can always distract the interviewer with your witty answers and confidence. This amounts to how you work under pressure! It's another quality they'll judge you by, so do your best! 
What to do if I'm under/overdressed for the interview?
Well, what are you there for? Yes, your interview! Answer questions and avoid any thoughts that make you doubt yourself. Try to stay calm. Shift the focus away from yourself to the job. Be yourself and answer honestly. Take the spotlight with your confidence by not fussing about your outfit too much. If you are still worried about being under/overdressed remember the mantra, fake it till you make it. Try to pep-talk your mind into feeling better about yourself to gain confidence. 
What to wear to a Bartending interview?