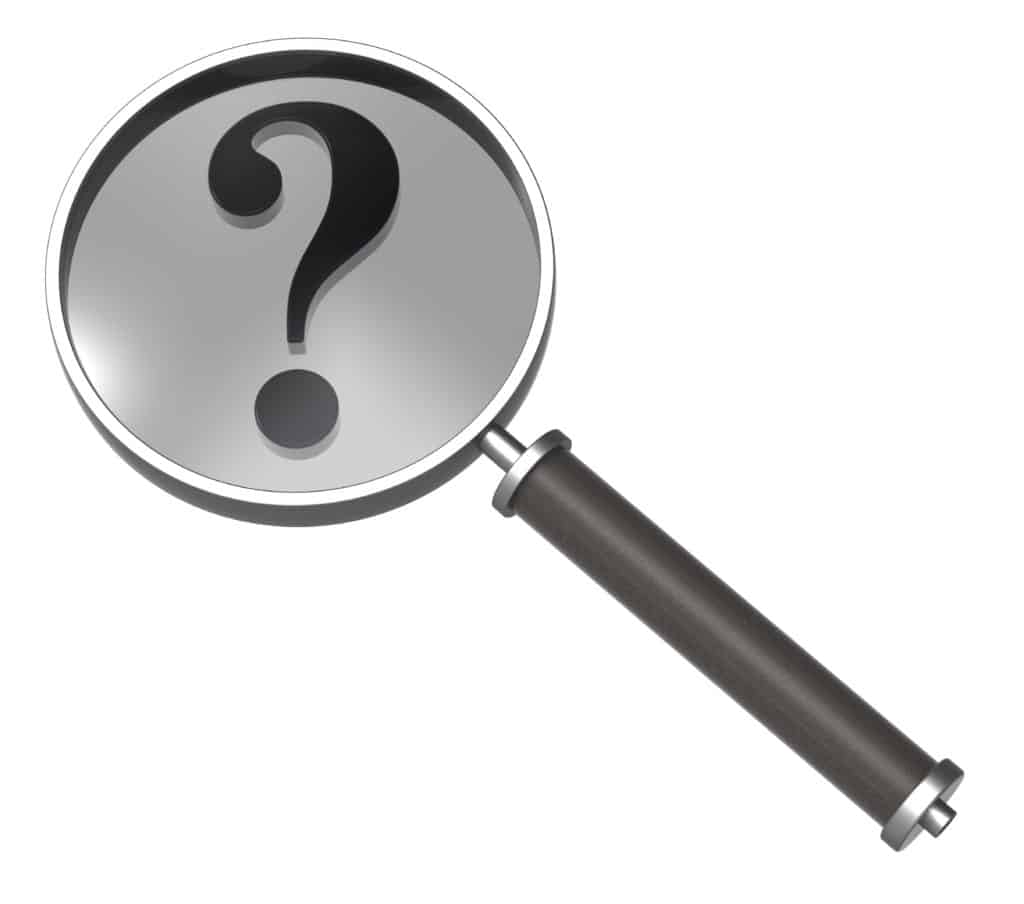 One of the recent happenings in the food industry which topped the headlines is the transfer of Iceland food services to the 100% ownership of the British family. Keep reading this article to know more about this company, which is widely famous in the United Kingdom for its environment-friendly services. So, in this article, we will tell you who owns Iceland over here with other additionl details you need to know.
Who owns Iceland?
Iceland food retailers were founded in 1970 by Sir Malcolm Walker. Between these years, companies such as Brait(South Africa) and Icelandic investor Baugur shared ownership of the Iceland food services. However, in 2020, Malcolm Walker and Tarsem Dhaliwal got the full authority of Iceland food services. Sir Malcolm Walker owns Iceland now.
What is Iceland Foods?
Iceland Foods is a British food retailer company headquartered in Deeside, Wales, United Kingdom. They sell frozen foods, groceries, dairy products, processed meat, and vegetables. The company is notorious for its frozen foods.
Who is the founder of Iceland?
Sir Malcolm Walker is the founder of the Iceland food chain. The company began with the supply of loose frozen foods. The one that started with a small investment developed into a global industry. Now, its fame has reached great heights.
Is Iceland a British Company?
Iceland food retailers are often mistaken to be a company based in Iceland. The company originated in Shropshire, England, by a British Businessman. As we know now, they have no ties with the country Iceland. England is the home of Iceland foods and supermarkets.
Outlets of Iceland
Iceland food retailers have predominantly spread their supermarkets in the United Kingdom. They have more than 960 outlets in England. The other outlets include Ireland, Spain, Czech Republic, Iceland, Norway, Jersey, Malta, Guernsey, and Portugal.
What is unique about Iceland?
Iceland is the first supermarket that ended the addition of artificial colorings, flavorings, and non-essential preservatives. They were pioneers in using Kyoto protocol-based fridges and freezers promoted by Greenpeace. One of their recent initiations prohibits the use of plastics and plastic package in their products. It makes them the first supermarket in the UK to ban plastic bags.
What company owns Iceland?
Before Malcolm taking over the whole administration of Iceland, the company had many external shareholders. The shareholders include Brait and Steinhoff from South Africa, Bauger, an Icelandic investor, Soft Tycoon Graham Kirkham, and the Landmark Group from Dubai.
Benefits of Iceland Foods
Free of genetically modified ingredients
No artificial colors and flavors
No preservatives
No usage of Palm oil
Hen feeds do not have artificial colorings
Free home delivery service
Nationwide home shopping
Is Iceland a Public Company?
The performance status of Iceland in 1984 was public. However, its first shareholder Bauger, soon faced problems to meet the ends. So, in 2005 Bauger left Iceland, leaving Malcolm to save the company with the help of Brait, Graham Kirkham, and Landmark Group.
Steinhoff Finance Fraudelene
The partnership with Brait, Kirkham, and Landmark Group resulted in Malcolm buying the share of Lord Kirkham and Landmark Group. Among the two shareholders in the picture now, Steinhoff is headed to a financial decline. Also, the 2017 accounting report found that Steinhoff committed financial fraudulence.
Iceland and Brait 
Iceland became a private company in 2020. Malcolm bought the share of Brait South Africa Limited for 1.47 billion euros. It is remarkable to note that Brait held 60% of the total stake of Iceland, which is the largest share among the other external shareholders. 
Who is Richard Walker?
Richard Walker, son of Malcolm Walker, is the Managing Director of Iceland Food Retail Limited. He participated in the Everest Expedition summit. The summit partnered with a charity organization to raise funds for Research.
Iceland Foods During the Pandemic
Iceland's popularity increased during the outbreak of Covid 19. As a result, the company noticed a 22% hike in their sales compared to the regular times. They achieved this acclaim due to the valuable respect for their customers. They took 75,000 orders in a week and delivered them to the people's doorstep. Besides following the safety protocol, they provided remarkable customer service considering the problems faced by their customers amidst the pandemic.
Iceland Eco-Friendly Initiatives
No plastics
Usage of Kyoto fridges and freezers
Carbon reduction measures
Paper bags
No use of Palm oil
Does Iceland own farm foods?
No, Farm foods are not owned by Iceland. Farm Foods is a Scotland-based frozen food company. Farm Foods had control of the Iceland food chain when one of the shareholders of Iceland, Icelandic investor Bauger led Iceland into significant financial debt. Due to the financial decline brought by the Icelandic investor Bauger, the Icelandic bank Landsbanki initiated the sale of Iceland supermarkets. At this time, Farm food bought 200 stores of Iceland supermarket out of its 796 outlets. So, Farm Food held the ownership of 200 of Iceland stores until Walker repurchased it.
Is Farm Foods better than Iceland?
Farm Foods and Iceland are both frozen food manufacturing companies. Both are known for their lowest price. Comparatively, farm food is cheaper than in Iceland. Yet, cheapest doesn't necessarily mean it is the best. Farm Foods products are cheap, but the quality is not very good. However, most of their products are always in the bargain. Their service is decent in their supply of ordinary frozen foods like milk, meat, and pizza. The big plus of farm foods is that they have many local stores compared to Iceland. Other than that, both are pretty much the same.
Is Iceland a good supermarket?
Iceland is famous for frozen foods without any doubt, and they provide friendly customer service. There are many reasons to put Iceland under the category of a good supermarket. Like,
Staff Availability
Stock Availability
Range of Stocks
Online Shopping
Home Delivery
Value for Money
Store Layout
Billing Convenience
The best quality of Iceland is their trust for their customers. It is noteworthy that Iceland did not refuse entry to customers who failed to wear masks during the pandemic. On the contrary, they were understanding of their customer's situation. They also made efforts to take 75,000 orders a week without fail. The customers were allowed inside the supermarket with proper social distancing. We can say that their excellence is visible through their service during the pandemic.
Is Iceland Supermarket expensive?
If you have ever shopped in supermarkets like Asda, Tesco, and Ocado, you will know how cheap Iceland is. Yes, Iceland supermarket is not at all expensive. Research shows that an average purchase in Iceland supermarket costs only 2.09 euros. Iceland does not only give cheap products. They also maintain their price rate without any inconsistencies.
Why is Iceland supermarket so cheap?
The first point to consider is that Iceland Supermarket is the best seller of frozen foods. Frozen foods do not cost as much the fresh ones. Most of their products are packed foods with long shelf life. These frozen foods are sold in bulk which is another reason for their low price. Secondly, their motto is "Doing the right thing." They make it a point to provide affordable service to their customers. So, their products are reasonably priced. Iceland also has its food manufacturing unit. This certainly becomes a reason for their low price.
When did Iceland Manufacturing start?
Iceland started its food manufacturing in 2012. They didn't start anything fresh. They just took control of their then supplier Loxton Foods and changed its name to Iceland Manufacturing. Hence, Iceland manufacturing and Loxton foods are the same.
Iceland Relationship with the Public
Iceland founder and executive chairman Malcolm Walker is nominated as the people-focused chairman in 2014 by annual HR excellence awards. Iceland gives ethical services to the people. Their quality assistance reflects in their respect for the public. Besides, they work on educating people on their perception of the frozen food industry.
Goals of Iceland
Iceland food's goal is to do the right thing in everything they do. Its seen through their quality service and safe products. Some other goals of Iceland are,
Finding a cure for dementia
Guarantee a healthy supply chain
Respect for customers
Environment-friendly actions
Support communities 
Provide best customer service
FAQ
Is Iceland the best supermarket in the UK? Yes, Iceland is the best supermarket in the UK. They won the Online Supermarket of the year at the Grocer Globe Awards in 2017. Following, in the year 2019, they grabbed the UK's top supermarket for customer satisfaction by the Institute of Customer Service.
Does Iceland frozen foods use mechanically recovered meat? No, The Iceland food retailers have officially banned the usage of mechanically reversed meat. It regards their health service in the frozen food industry.
Is Iceland's services good? Yes, Iceland's services are good. Iceland Food Retailers motto has always been "doing the right thing." They make all possible effects to please their customers with their valuable services.
Is Big Food Group and Iceland the same? Iceland and Big Food Group are the same. Iceland got renamed Big Food Group in 2002. After that, it faced a severe financial crisis. Eventually, it was named Iceland.
Also read Assistant Superintendent – Salary and Need
Who Owns Iceland? – Founder, Benefits, More