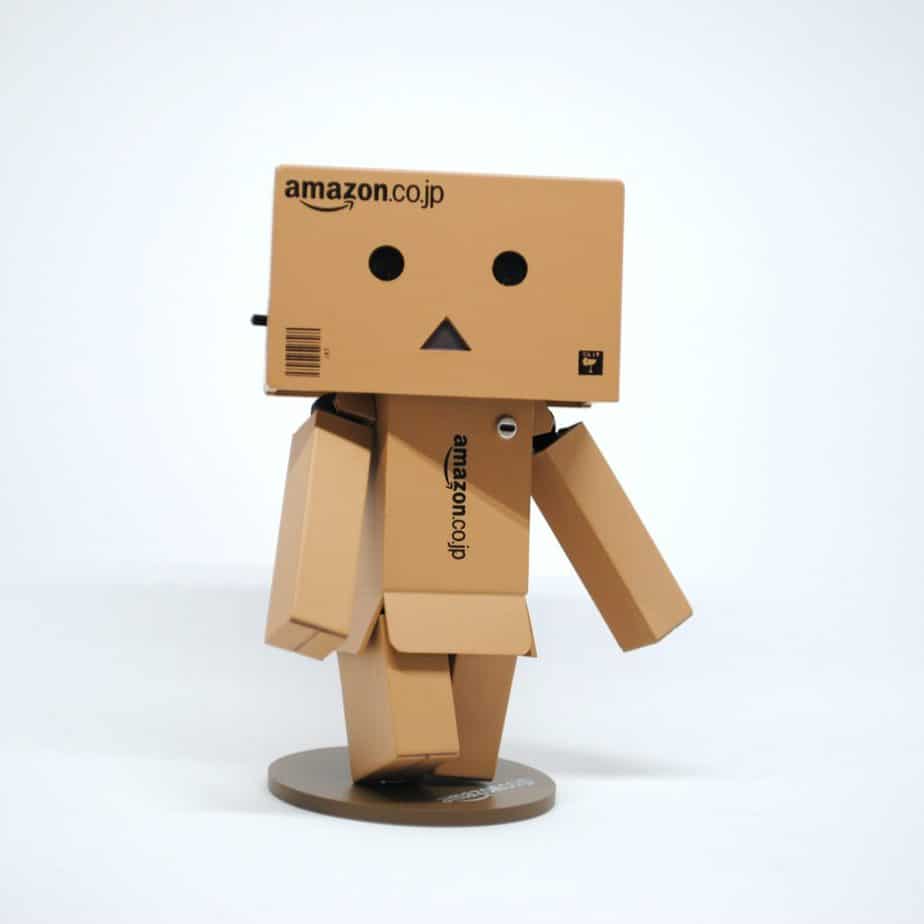 Who Owns Amazon? – In this modern world of changing times, anything and everything has advanced from what it used to be. From going to famous restaurants to have a perfect dinner to ordering your favorite meal online, from rushing to cinemas for the 1st day, 1st show to taking a subscription of an OTT platform and enjoying all the movies coming along with it, the world is changing at a swift pace. People are finding ways to cope up with the changes. The same is the case with shopping too.
Finding it difficult to believe that there used to be a time when people actually when to shops and malls to buy their heart out, whereas now all they have to do is take out their phones, open an app, and there it is, all that you want to order delivered at your house with just a click. Making lives easy is one of the biggest advantages of technology that we have achieved in the few decades that it has grown. People are extremely reliant on technology for almost anything to everything to utilize it to the fullest. One such technology-driven giant is AMAZON.
History of Amazon – Who Owns Amazon?
Amazon was founded by 'Jeff Bezos' in 1995 in the garage of his home, and this initially started as an online bookstore. What now is the biggest eCommerce site and the shopping destinations of millions of people using it? Amazon was named so by Jeff and ex-wife MacKenzie Tuttle (divorced now) after searching many domain names before settling on this. Amazon is a brand name and has expanded its business in a wide variety of sectors. Started as an online bookstore, Jeff's main aim was to deliver books to anyone, anywhere on the face of the earth, and this is what differentiated Amazon from the other names like 'Barnes & Noble.'
Though people of today might take 'delivery of things' for granted, it looked farfetched and was a big task. The company moved on to deliver toys, video games, consumer electronics, home décor items, etc.  With the amazing business understanding he had, Jeff thought that books would help farm out ways for the products and give them a huge opportunity for growth in the e-commerce sector. The turning point for the company was in 2001 when the 'dot com bubble burst and gave way to huge opportunities. Amazon quickly realized that to grow their business, they will have to think outside the box of traditional business ideas and effectively use the 'web' as a 'sales channel.'
From there on, Amazon started thinking in similar regards and developed the idea of using the site as a third-party medium wherein most of the products sold would be from a third party and, in this way, moved on to grow their business. In the late 2000s, they also moved towards cloud infrastructure that evolved into AWS (Amazon Web Services), which is one of the most valuable parts of their business even today. This is opened ways to another sector or a phenomenon called AI Company (Artificial Intelligence).
The third-party seller strategy worked wonders and Amazon started seeing its rise. The process through 3 corners listed below:
Merchant @amazon.com – In this one, the third party associated with the company could offer its products to the customers either in the online store or through the co-branded store, which is available on Amazon's site or even in both places. They also had the option of paying a fixed amount of company fees, and Amazon companies like Toysrus, etc., were a part of this scheme.
Syndicated Store Programs – In this one, the third party's website showed the list of products sold on Amazon, and the company paid a certain amount (like a commission) to the syndicated store.
Merchant Programs – In this one, the third party had its URL, and Amazon gave the choice/option of completing the necessary services on behalf of the 3rd party. 
Amazon isn't just a name, it is a brand, and it had its struggles while it sought out to become that. It was not that easy to spread its tentacles in all sectors, and Amazon took its time, but now it is not just an online e-commerce store but a tech giant. There were various experiments conducted, risks taken and all of that collectively led to the establishment of Amazon and what it is today. One of the biggest turning points for Amazon was the '1-click patent' and also the launch of its third-party seller marketplace. But the most important and worth noting turning points were AWS. 
Jeff Bezos once said in an interview, "Many of the most important decisions we make are through mathematics and data. There is a right answer or a wrong answer, a better answer or a worse answer, and we rely on mathematics to know which is which. These are our favorite kinds of decisions". Amazon keeps growing by learning what is good for them and how they have to improve from their mistakes.
Some lessons worth mentioning are:
Being obsessed with customers – This was one of the most important lessons learned because customers are the most important part of any business model, and fulfilling their wishes needs to be any company's command.
Inventing and simplifying – With the advancements and growth in every sector, the key idea to boom a business is to keep inventing and updating its products, and the simpler they are, the better.
Be big on your thoughts – 'Aiming high' might be one of the key reasons and differences between being successful and not being successful. Aiming high will lead to work hard and reach your goals. 
Leaning more towards actions – 'All talks and no tasks' will not lead you anywhere. People often end up making huge plans, but the execution of these huge plans is what remains missing, and therefore they don't gain anything and not become successful. Leaning more towards action has always been the mantra for Amazon.
Earning trust – People don't just trust any company or brand, so building that trust by delivering on your promises is what enables people to keep coming back to this website and continuing the cycle of their orders and using its products and services.
Who Is The Owner Of Amazon?
The biggest question worth asking is who the owner of this billion-dollar giant is. We know that Jeff Bezos found this back in 1994 along with his wife, MacKenzie Bezos (now divorced) but who owns the largest shares of this huge and well-established corporation. According to the reports issued in 2020, with around 15.1%, that is 498,525,023 shares (out of the common stock outstanding), Jeff Bezos is the owner of the company named AMAZON. Interestingly, out of this 15%, Jeff owns all the voting rights of the company. Although, recently, in 2019, Jeff and MacKenzie parted ways, and Jeff gave 25% of this 15% to her (around 19.5 million stocks).
These stocks make Jeff Bezos one of the richest men on the planet. Other big investors include 'The Vanguard group' and 'BlackRock,' each owning around 6.4% and 5.4% respectively. In the history of Amazon, on September 4th, 2018, it first crossed the trillion-dollar mark. Amazon kept to its fundamentals and therefore is one of the biggest brands in the world. Some of the keys feature Amazon always sticks to which have resulted in this company's long term growth are:
Strength of the brand name
The continued cyclic process through which the customers keep purchasing products from the website regularly. The repeated process of purchasing products is one of the biggest reasons for its growth.
 The growth of customers and revenue. Jeff Bezos likes to call it 'customer obsession.'
Milestones Over The Years
What started in the garage as a book delivering company has now turned out to be one of the e-commerce sites of all and made the man owning the company one of the richest men on the Earth. It was not all unicorns and rainbows. AMAZON went through its share of struggles, and overcoming them has reached where it is today. Some milestones worth mentioning during its journey include:
PRIME – This ensures you have a company membership, which comes with various perks that are offered to prime members. After 13 years of its launch, Prime crossed the 100 million mark globally.
AWS – This has always been one of Amazon's most trusted sidekicks and generates revenue of $20 billion.
ALEXA – With the advancement in AI, Amazon also expanded its reach to this new technology, and this device, along with other Alexa – run devices, are trendy among customers.
PRIME VIDEO – This is Amazon's approach in entertainment, providing an OTT platform to the customers to binge-watch all their favorite movies and TV series.
AMAZON MUSIC – This is a fast-growing music station for Amazon users and is a one-stop destination for all your songs.
With the ongoing situation of the pandemic, people are restricted to their homes and are not feeling safe going out. With Amazon and its ventures, it becomes easier to live in these tough times. With these and so many other interesting features like Amazon grocery, Echo and Firestick, Amazon Go, etc…, Amazon certainly is one of the biggest brands, and people trust it enough to use it regularly.
Also read Amazon Job Levels
Who Owns Amazon? – History and Milestones