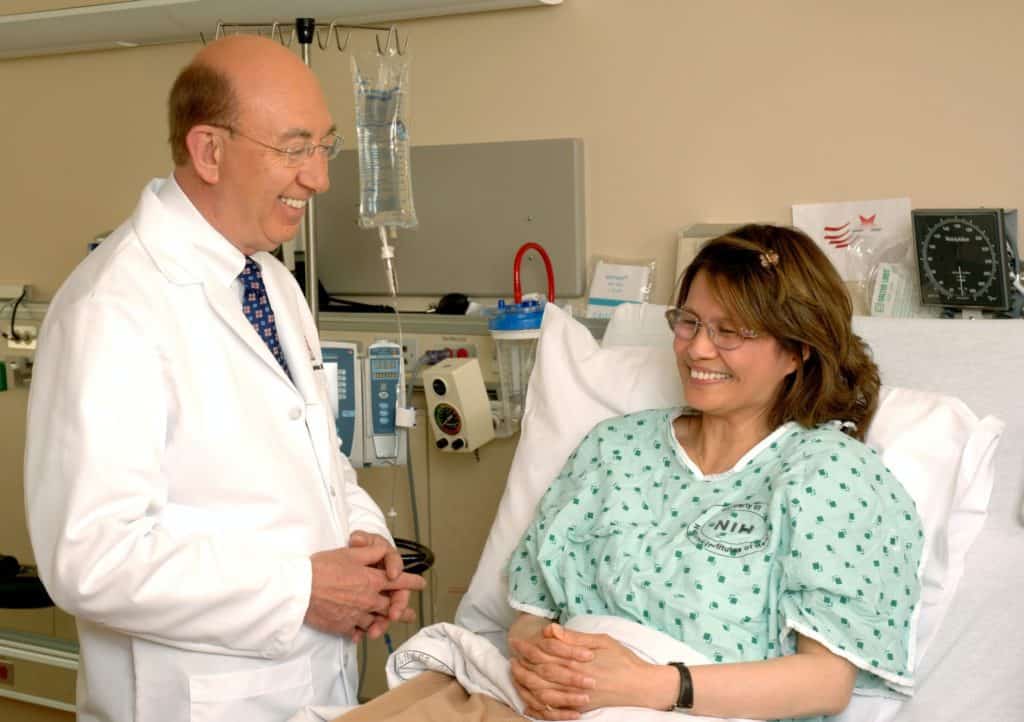 Introduction
Hospitalists are so-called physicians whose primary work to look after the hospitalized patients in the general health care or general ward. Their daily role includes patient care, research, counseling, and leadership related to hospital medicine. Hereby in this article, we will discuss primarily hospitalist interview questions and much more about hospitalist ethics. If you are getting ready to interview for a hospitalist role, it may be a hospital or a medical setting. It is mandatory to prepare yourself to answer different types and perspective hospitalist interview questions.
Hospitalist Interview Questions
The below-given questions are specifically asked by the interviewer to the hospitalists:
Describe your experience in looking after hospitalized patients?
 Example Answer:
"I possess the experience of about four years in xxx Hospital. Dealing with patients is not just like dealing with clients like a business! It is a profession that requires heartful dedication and full attention to solve every critical medical case. My daily routine at there is to examine individual's report like their admission, ordering for X-Rays, performing diagnostic tests and other lab works."
(Tip: The moto of the interviewer is that he/she wanted you to express your experience along with details about your performance) 
How will ensure that other nurses/staff are remotely monitoring the patient care plans?
 Example Answer:
"First of all, I fetch the entire patient report and gather details about them. And in their progress report, I would check the previous medication /treatments provided for them. I won't stop by there. I will also discuss with those staff who looked after those patients before me. Thus finally, I will analyze what I should do next for them."  
(Tip: The interviewer wanted to know your testing skill so answer them that would justify your testing skill.)
Had you ever disagreed with any other Hospitalists? How did you compromise them?
Example Answer:
 "I thanked her for providing a valuable piece of knowledge from their extensive experience. Firstly, I let them say the whole thing they wanted to say. Then I ask their concerns. If I found an alternative treatment, ask them the probable disadvantage in my diagnosis or opinion. This way of questioning will help other hospitalists reinterpret their own findings and consider my opinion without hurting their ego! Alike if I had any questions, without any hesitation, I would respectfully ask them."
(Tip: The interviewer wanted to know your negotiation skills towards your seniors. So answer accordingly that exactly portrays your action in such situation)
What will you do, in case a patient complains of a symptom that you couldn't find a cause?
Example Answer:
"When the patient complains of symptoms, but if I unable to find the cause of any particular disease or disorder, I would take up any of these two 2 possible options available:
If I don't know about that, I will do extensive research since I would never be too late to learn. In the meantime, I won't delay the patient until I arrive with a perfect diagnosis. Or else It may lead to serious consequences. I cannot dismiss a probable worst-case scenario. Thus, I will try to refer the patient to a senior doctor. I may also discuss the problem with my colleagues. Also, I would never dismiss anyone's concern without being sure.
Analyzing the proper history of the patient. Because history is important in a diagnosis and sees if it is any secondary consequences to a particular disease the patient had in the past or considered the option of the patient faking a disease. To gain attention or something related to mental health issues."
(Tip: The interviewer wanted to know how you handle critical situations that are beyond your knowledge and professional service. So say the appropriate scenario which satisfies them.)
What is your strategy or way for delegating tasks with your juniors or nurses under your supervision?
Example Answer:
"First of all, I will create a timetable for each patient. And I will ask the senior nurse to take care of the critical and severe patient, and I will assign her a schedule regarding the patient's medication and hospital care. And I will ask junior nurses(freshers) to take care of the patient they could handle. I will give them adequate time for their task to be done. Thus this may be my to handle them under my supervision."
(Tip: The interviewer wanted to know your leadership skill via supervision. So clearly declare your words that justify your leadership skill.)
Explain your way of explaining unpleasant topics to patients and their attendees.
 Example Answer:
"Before I start the discussion, I will make them feel very comfortable to speak with me, and I will explain the topic in a good way so that they won't hesitate to listen…Moreover, talking to the patient about their condition is not a good suggestion. So, I would approach their families to discuss. I am very conscious that I should not make them think that this topic is very uneasy to hear. Because it's my responsibility to say both pros and cons in that topic or before any critical treatment and finally I may end the topic with social examples which compromises them."
(Tip: Here the interviewer wanted to how you express the unpleasantness or possibilities of failure to the patients and their attendees.)
Can you please explain how will you handle your patients in situations like refusing to take medicines? How do you handle such a situation?
Example Answer:
"If I have a difficult situation with any patient, firstly, I will make the patient mentally and emotionally stable via good conversation. I will try to make them calm, and I will never force them to take medicine. Instead, I will say the importance of taking medicine and finally convince them. I will ask their families to talk to the patient in a jolly manner to take it."
(Tip: Here the interviewer needed to know how will compromises the patient for their sake)
Had you ever done misdiagnosis? If so, how did you resolved it?
 Example Answer:
"As a hospitalist and is a one in the medical domain, I should never make such mistakes in my career. I hope I followed this rule from the beginning of my career Since I have never done even a single misdiagnosis and medical errors in my past days."
(Tip: We should clear that errors in the medical domain needed to be avoided almost. So give hope through your word's that you will not commit any errors in the future and also in their hospital)
As a hospitalist what would be your strength and weakness?
Example Answer:
"Every human possesses their strengths and weakness depending upon their profession. According to my, I am very good at handling critical situations and time management. My only weakness is I feel tough to manage my duties without rest. Because I wish I would require refreshing time in required times. But in peak and emergencies, I will never bother about that."
(Tip: You should never hide your weakness from the interviewer. Because in future it may cause inability to do a particular work in which you are weak. To expose the actual weakness and strength)
As there are many professional passions in medicine what makes you choose a hospitalist as your dream job?
Example Answer:
"Helping a person in critical condition to come over it will really bring satisfaction heartily. If I can get such satisfaction from a job, then why not? I should take it as my passion! Also, if I wish I can be a physician, but I love Hospitalist the most, that is why I chose it."
(Tip: The interviewer wanted to know how much you interested in this post and examine whether you deserve it or not. So answer accordingly)
Thus we included the most frequently asked questions by the interviewers. Do you wish to be a hospitalist in the future? But still, had doubts? Then this is for you! We guessed some of your doubts!
What is the difference between a hospitalist and a physician?
Hospitalist primarily take care of inpatients or long-time hospitalized patients. They also lead the medical team whereas physician performs surgeries and treatment for injuries.
What are the primary qualifications that an organization requires from a hospitalist?
Should earn a Bachelor degree from any Medical school.
Completion of residency in medicine.
What are the general skills that a hospitalist should possess?
Communication Skill
Leadership Skill
Decision-Making Skills
Teamwork Skills
Attention to Detail
Is a hospitalist job possess better scope in the future?
It is well known that both physician and Hospitalist hold an important role in the medical domain and society. They merely seem to be a savior in pandemic times. So undoubtfully one can definitely take Hospitalist as their passion.
As a hospitalist in the future how much I can earn?
According to the report provided by Salary.com, the average income of a Hospitalist is $234,562 per year by 2020.
As we are concluding that being the savior of life is compared to god. Such a specialized and one of the most respected professions "Hospitalist." Thus, we wish you crack the interview with this article's help and render your indispensable service to society!
Latest Hospitalist Interview Questions to Know