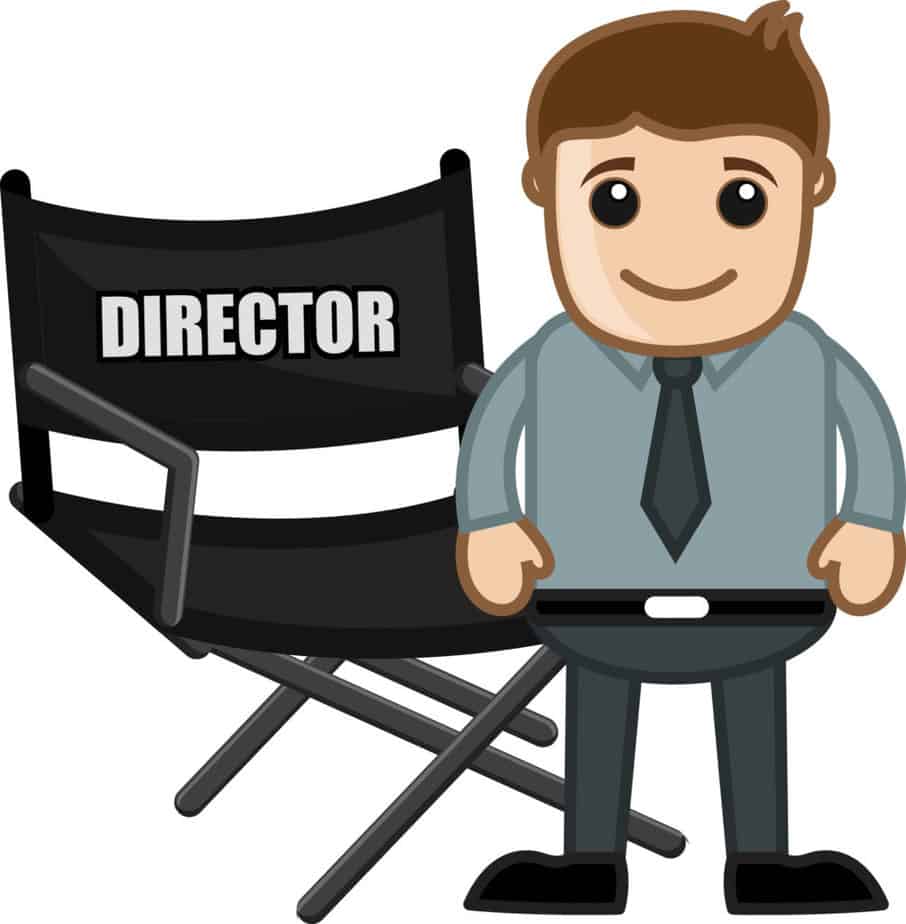 Majoring in a theatre degree is not as easy as it might look, it takes an immense amount of patience and self-motivation to get through. As a theatre degree student, you will take classes in a lot of different skills like acting, writing, costumes and make-up, voice acting and singing, set and stage design, lighting, prop design and creating, theatre history, directing, managing theatre, budgeting, producing, and dance and movement, Which show us how diverse the career opportunities for this degree can. So if you are majoring in theatre and didn't yet figure out what to do take your time and figure out the stream you think is the best for you. Here is the article that gives an idea of What jobs can you get with a theatre degree?
While pursuing this degree you will also gain plenty of knowledge in practical skills like smooth communication, problem-solving, creative and quick thinking, time management, empathy, public speaking, Etc. however, here are some of the many job opportunities for a theatre major:
Job opportunities for a theatre major
Actor 
Scriptwriter
Director 
Dancer
Choreographer
Set designer
Lighting and sound technician
Producer
Stage manager
Costume designer 
Makeup artist
Prop designer
Drama or theatre professor
Marketing manager
Drama therapist
Hairstylist 
Playwright
Fight choreographer
Voice over artist
Casting manager
We also brought up to you some brief information about each of them to get to know them better, lets dive right in.
Actor:
As we all already know an actor performs on a stage or a play or a film or any sort of TV, web series. An actor should be able to portray whatever character they are assigned accurately, they will have to practice their lines and learn them, rehearse with their co-actors, and will have to cooperate with the direction and production team. However, it's not a path everyone could handle. This profession comes along with a lot of fame and respect and hatred as well, only people who can handle stress can have a bright future in acting. But if you really want to become an actor no one can stop you, you'll learn everything along the way. 
Scriptwriter:
A crucial part of producing any film, drama, series, or play is an effective script that can convey the emotions of the scene or the particular piece of the story. The scriptwriter and director will sometimes have to work together to capture what they are trying to convey properly. Scriptwriting requires a lot of creativity, analytical thinking, and the ability to come up with unique and new ideas. Anyone can write a script but only some can make it entertaining. The audience plays a vital role in this industry and without a good script, there is no way to win the audience's heart, which is why it makes the scriptwriter's job very challenging.
Director:
A director can be described as the head up for a creative side of the production, everyone else on the crew and the production has to collaborate with him to make his or her ideas come to life. A director leads all of the other professionals on the crew through the process to achieve perfection. For example, they work with the designers to make sure the characters in his plot have the desired characteristics, with the set and prop designers to make the scene accurate, and also with the production to make sure how the budget is being managed and the schedules.
Dancer:
You can also be a dancer for which you'll have to learn from a choreographer and perform on the stage or an event. Dancing has a diverse range of types most of the professional dancers excel in one or two depending on the exact role they play in their profession. But all types of dancers still would have a bit of knowledge in all types. Sometimes they might also get featured by other artists or even background dancers. It's an acquired skill that a lot of people work hard to be good at.
Choreographer:
Being a dance choreographer, you can teach anyone how to dance a variety of dance forms. But you would most probably choreograph dance moves for professional dancers. They will usually have to analyze the music, the song's vibe, the lyrics and then work accordingly. They have to work hand in hand with the dancer as well as the production team to plan and implement the choreography. Choreographers should be able to come up with new ideas to engage the audience instead of making it boring for them. 
Set designer:
A set is basically the place or stage where the scene or a play would be filmed. Sometimes the set would be natural and sometimes it might require some building and arrangements, and sometimes it might require a lot of effort to create a set for a particular scene. The person who designs the sets along the line of the storyline and the script is a set designer, they work closely with the prop designer, director, and producer to make the set meet up to the expectation and make it look convincible to the audience.
Lighting/sound technician:
The lighting professional is responsible for the settings of lighting in the set or the stage, they coordinate with the director to adjust the brightness, tone, movement, the placement of the light, and a lot more things as such. The most important for a lighting technician is to be fast with the movement of the light as the actors exchange their dialogues.
A sound technician basically handles the sound of the actor's voices. They are the ones who amplify, mix, sync, record, and produce the sounds or sometimes music as well. The frequencies of normal sounds are different from the one we see in the plays and films which is all handled by the sound technicians.
Producer:
One can say all of this would not be quite possible without a producer, these are the people who are in constant action behind the scenes. They are the budget providers and the people to make sure the show would be a commercial success. Every person on all the teams in the making directly or indirectly works in cooperation with the producers. Sometimes producers are the ones who come up with an idea and takes additional help to make it work.
Stage manager:
As the name of the profession suggests they are the ones to manage the stage where the play has to happen. Stage managers get everything in order, they take care organizing rehearsals for the actors. Communicate with the teams to make sure they are all along the same lines. They also make sure that everything goes smoothly during the play and sometimes take charge of the backstage. They too have to talk to the direction and production teams to be sure of everything happening according to the plan.
Costume designer:
To be honest costume designing is one of the most time-consuming occupations. A costume designer to do extensive research and go to extreme ends to meet up with the expectations. They have to come up with remarkable and new ideas because believe it or not the first thing the audience notice in the actor is their costume. Sometimes even if the actor doesn't utter a word their costume can communicate a lot of things. They also have to organize the costumes before and after the plays or scenes. They are mainly in charge of presenting an appropriate costume and accessories according to the script.
Makeup artist:
Makeup is a very vital and unique way to portray the character or the personality of the people in the story. These professionals take care of creating eye-catching makeup looks that would blend in with the environment, the costume, and the scene. It's their responsibility to make sure that everything is well blended with the aspired look.
Prop designer:
A prop designer is a person who would work hand in hand with the set designer to make the set look realistic. When there is a need for things that would cause harm when used the original way are redesigned by prop designers to make them non-hazardous, for example, a knife, blade, and things like that. It is their job to provide the stage or the set with the required amount of supplies to make it looks effortless while the play is happening.
Drama or theatre professor:
Once you majored in your degree, you will capable to pass your knowledge down to the students who decided to choose the same career path as yours. It would be hard for one person to teach every course required so you will have to take responsibility for one thing you are confident in. Theatre professors would teach directing, acting, playwriting and also conduct workshops for students to assess their skills and teach them techniques for improvements. 
Marketing manager:
Marketing managers are in charge of creating and publishing content to promote the act. They might sometimes collaborate with other units of marketing to make the promotions easier and faster. They might have to conduct marketing campaigns to attracts more audiences and create ways to increase their reach. They are also responsible for all the social media promotions and advertising. They have collectively work with the production team to coordinate and manage the marketing budget for the play.
Drama Therapist:
This might surprise you a little bit but it does exist and is known to be effective. A drama therapist is an occupation where one uses one's skills in acting, talking, role-playing, storytelling, and a lot more to help patients with mental disorders and behavioral challenges. It is just the way the therapy works that might help people effectively in relieving their stress and manage their depression through skills like communication, empathy. All these skills are a bit different from the normal therapist's skills which is why it helps to retrieve the mental wellbeing of a person sooner than usual.
Hairstylist:
As easy as it might sound, being a hairstylist isn't a piece of cake. They work in alliance with costume designers and makeup artists to come up with the perfect looks for a particular character and spend hours of their time trying to figure out what would convey the script with accuracy. They would have to work with a range of hair products and accessories like wigs, hair dye to achieve the look that would fit the character from the script.
Playwright:
Playwrights are a bit similar to scriptwriters because both of them write scripts but in different contexts. A scriptwriter can write scripts of any sort while a playwright should devote the majority of their time to theatrical productions. A theatrical production wouldn't last too long which is why a playwright should be able to convey the storyline in a comparatively limited amount of time. They also give suggestions for the set design and direction for the play to be a success.
Fight choreographer:
A fight choreographer would plan fight sequences for the action films of action scenes, if you thought directors did it you aren't completely wrong but most of the time fight choreographers are required to assist the actors. Especially in the theatre where the stunts and fights are done by actors themselves instead of stuntmen. their r job is to train and teach them the fight scenes and make them look natural by the time of the play.
Voice-over artist:
A voice-over artist is mostly behind the scene, off-camera. They mostly use their voice for someone else in TV shows, radios, films, Theatres. Sometimes when a play requires a narrator a voice artist would pitch in. they are often behind the scenes and work collectively with the sound technicians.
Casting manager:
A casting manager is in charge of scouting worthy performers for roles in a play. They usually spend their time going through auditions and selecting and filtering people who they think would fit the script. They may also be selecting background actors sometimes. They also mentor the newly passed actors to make them feel at ease and perform well.
Conclusion:
To sum up everything in the article a theatre major would have numerous opportunities to shine after graduating. their only challenge is to choose the profession they would best fit in. when majoring in such intense degrees everyone might sometimes feel like giving up but keeping the future in mind you should continue to achieve what you aspire.
Frequently asked questions:
Best universities for theatre degree?
For people wanting to choose a theatre degree for their major, there are a lot of remarkable universities such as:
Cambridge University, London
The Juilliard School, New York
Yale University, New Haven
Indiana University, Bloomington
Oxford University, Oxford
What is a theatre degree called?
A theatre is originally called Bachelor of Arts in Dramatic Arts, which is 3 years long and is practiced by a lot of students across the world.
How many years is a theatre degree?
The theatre degree which is also known as BA theatre arts is three years long with two semesters each year which is a total of 6 semesters. You will have to pass every semester to be able to graduate in the last semester.
What jobs can you get with a theatre degree?