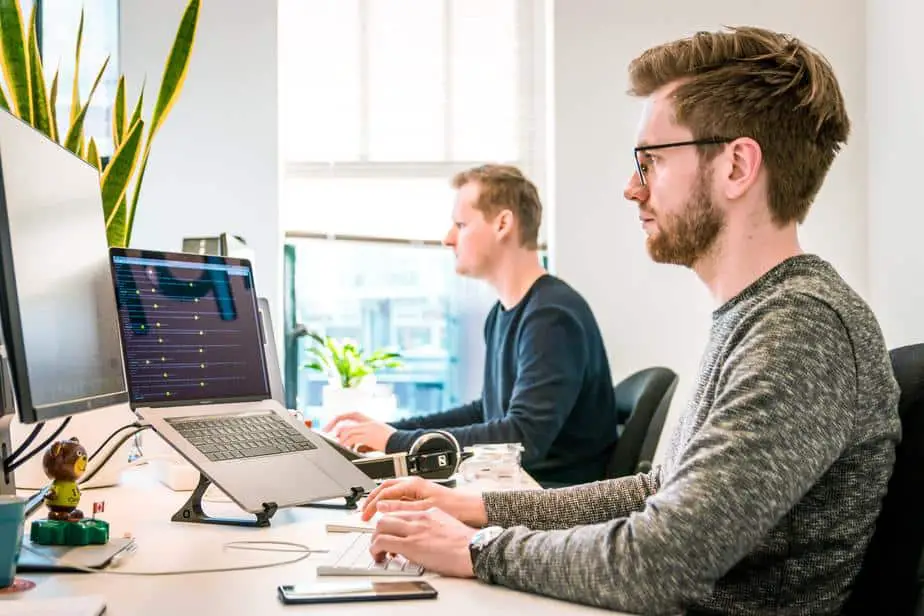 Purchasing the right securities for a company is crucial. To do this, you need a research associate. They help in decision-making and provide general assistance for both public and private companies. If you are a firm wanting to hire a research associate, here are some things you need to know. A research associate is found in organizations like an asset management firm or an investment bank. They work in the research department and help in decision-making, especially when buying and selling securities. When it comes to conducting research and planning about economics, markets, sectors, a research associate is the one for the job.
Key Points
A research associate can progress toward being a research director or senior analyst.
A research associate is usually organized and always occupies the research department of a management firm, research bank, or other companies. They organize data to aid decision-making in the company and increase trade.
A person who works as a research associate can become a professional in a particular field or be used in different fields to cater to various products, markets, and industries.
The Role of Investment Research
We cannot estimate the number of banks operating in the world. Most reputable investment banks have a research associate who works in the research department to help the trading efforts and sales. Research experts or professionals provide in-depth decision-making information to its traders as well as salespeople. An organization or company's research seldom provides buy and sell inaccurate options. They also give out recommendations along with their reasons.
What are you to expect in a Research Department?
A vital part of a research department is its written research. This may take a form of a formal published research report or a note to the trading desk along with necessary financial models. In most cases, it is a combination of both as the two formats play a key role in providing essential analysis that aids the decision-making process.
What does a Research Associate do?
The job of a research associate varies according to the size of the organization and the needs. The size and needs go hand in hand as it determines who to employ and when to employ. The end purpose of the job of a research associate is to give reasonable and helpful information to those deciding on the organization. A research associate gathers information from different sources ranging from primary to secondary. When this is completed, they analyze and organize the materials for their employers.
For instance, when an equity research associate has worked with a firm for more than a year, they may be allowed o conduct fundamental company analysis.  The aim is to generate actionable information from the submitted data. Note that a research associate can be a professional in a specific field or can be used in general fields to cater to different products, markets, industries, sectors, and many more.
What are the job skills and requirement?
The end product of a research department is well-detailed written research. This fact entails the literacy level of a research associate. The individual must be able to write well. No one, let alone an illiterate, can occupy the role of a research associate. It requires a bachelor's or master's degree in finance, business, or economics. Also, we must not forget that it requires an in-depth facility with numbers and the ability to give out a huge amount of data and communicate it effectively to the public.
These are not the only skills as others will come into play as the person advances in his/her career as a research associate. For example, when they are called up to attend clients' interviews and meetings, they might need good note-taking, intersocial, and listening ability. They are active listeners. So, they understand the need to listen and give a needed reply.  Some firms recommend their research associate to travel for pre-initial public shows. Since they will be the face of the firm, they need good sales, presentation, and marketing skills.
Where Does a Research Associate Work?
The U.S bureau of labor statistics, produced in 2016, highlighted more than 595,400 market research analysts. According to these statistics, the highest employers of were:
Wholesale trade (9 percent)
Scientific, technical and management services( 12 percent)
Publishing organizations( excluding internet)(3 percent)
Management of companies and enterprises( 8 percent)
Insurance and Finance(  10 percent)
What are the Job Duties of a Research Associate?
Research associates thoroughly monitor data, using it to produce accurate reports to their employers. This entails checking the accuracy of data, translating its meaning, and using the result to validate ideas and theories.
They can work in both the public and private sectors: much financial business to be successful needs, research associates. Comprising of the company and firm they work for, these experts focus more on several different subjects. There hardly work alone. Instead, they work with a team of a different analyst.
Some other job duties include:
Providing spoken and written presentations on previous findings.
To make use of other sources when analyzing research topics.
To work with quantitative data, collecting such data and carefully analyzing it.
To interview clients and team members to understand their information and how it should be submitted.
Salary by State
The following are the salaries of research associates in each state around the country.  The highest salary in Connecticut with an amount of $70,953, and Nevada has the smallest amount of $20,400.
Alabama: They are ranked the 24th in the country with an average salary of $46,822. 
Arkansas: They are ranked 27th in the country with an average salary of $44,652.
Alaska: Currently, they rank 37th among other states in the country. They have an average salary of $40,761.
Arizona: Ranked as number 33rd in the country, they have an average salary of $43,880. 
California: They are ranked as number 10 in the country with an average salary structure of $52,773.
Colorado: Presently, they rank as number 13 among other states in the country. They offer an average salary of $50,787.
Connecticut: This country has the highest, and they are ranked 1st among other states in the country. Their average salary is $70,953.
DC: They are currently ranked as number 14 among other states in the country, with an average salary structure of $50,532.
Florida: Holding the position of number 29th in the country, Florida has an average of $ 44,280.
Georgia: They are currently ranked as number 31st among other states in the country. Their average salary is estimated at around $44,122
New Jersey: They are ranked as the 7th among other states in the country, with an average salary of $55,568.
New Mexico: Currently trending as number 12 on the ranking list, they have an average salary structure of $50,912
Nevada: They are ranked as number 48 among other states globally and have the smallest average salary of $20,400.
New York: Their average salary ranks at number 2 in the country with $68,616.
Washington: They are presently ranked at number 18 among other states in the country. Their average salary structure is $ 48,907
Frequently Asked Questions
How can one become a Research Associate?
To qualify as a research associate, one must have at least a bachelor's degree in a course related to accounting or business. They receive training on giving a presentation.
Traits and Qualities
An effective research associate must have the following qualities:
Good critical thinking
Must be detailed oriented
Excellent analytical skills
Strong communication skills, both oral and written.
What is the Minimum Education 
The minimum education required to be a research associate is a Bachelor's degree. You may choose to acquire more knowledge as time goes on, but this depends on the individual.
What is the National Salary
For a research associate, the national salary estimate is $47,000. This figure is estimated from over 1,769,950 employees, both past and present job ads from indeed.com. You can equate this to an hourly income of $25 and a monthly of $4,000.
The Career Path of a Research Associate
Although this depends on the structure of a firm or organization, a research associate can have the same level as a research assistant. They may also be on the same level as a research analyst or even below. Generally, a research associate should spend around 2 years before elevating to a research analyst or a senior research associate.
Inside the firm, a seasoned research expert who has no plans of becoming the head of research can request to be transferred to a product group in a marketing department or a completely different firm. Surprisingly some research associates may decide to trade instead of doing research. In the case surrounding a research associate working on the sell-side, a career change to the buy-side as an expert analyst may be seen as a potential advancement to the individual.
Also read How to Become a Postdoctoral Research Associate?
What is a research associate? – Definition of Research Associate