A Tesla career is an excellent choice for anyone with a background in engineering, business, or environmentalism. The company has a mission to accelerate the world's transition to sustainable energy and is constantly innovating its products and services. From entry-level employees to executive positions, Tesla provides a wide range of job opportunities. Salaries are competitive, and benefits include stock options, health insurance, and tuition reimbursement. The majority of employees have an age requirement of 18, however, some may have a 21+ requirement. An online application and an assessment test are both parts of the application procedure. Tesla is committed to fostering a diverse and inclusive workplace and encourages all suitable applicants to apply. Keep reading to know about Tesla Careers.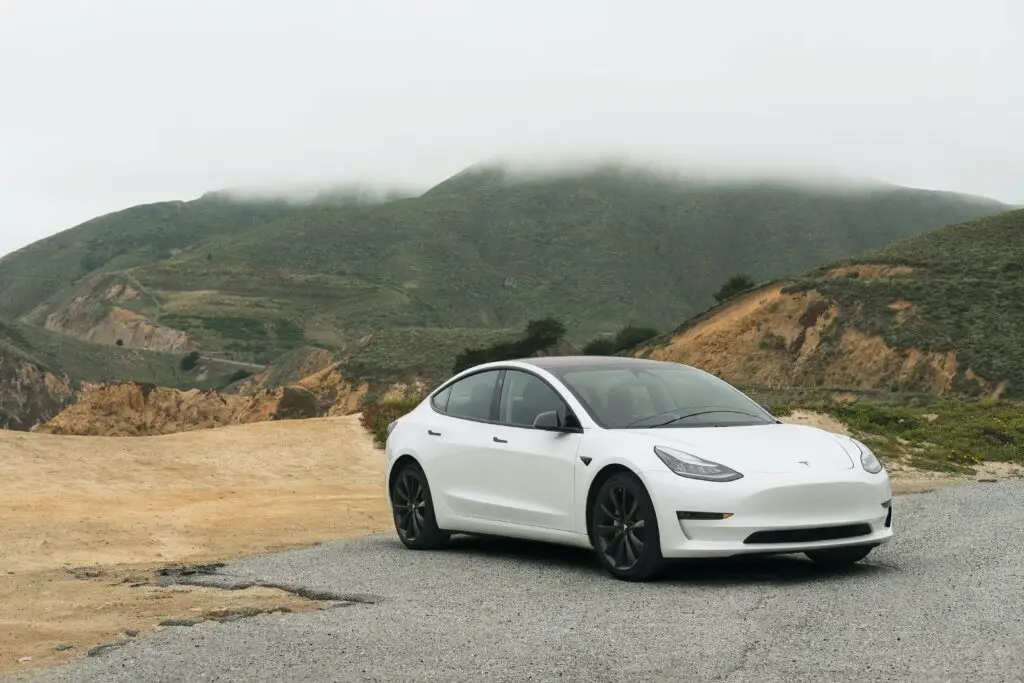 Tesla Careers
When you're applying for a job, one of the most important things to do is write a great cover letter. Your cover letter is your chance to sell yourself to the hiring manager and demonstrate why you're the best candidate for the job.

If you're not sure how to write a cover letter, don't worry! In this blog post, we'll show you how to write an outstanding cover letter for a Tesla job application. We'll also offer you a sample cover letter that you may adapt for use in creating your own.
To find out everything you need to know about crafting a cover letter that will make Tesla proud, keep reading!
What is Tesla?
American energy and vehicle firm Tesla is headquartered in Palo Alto, California. The business specializes in the production of solar panels, electric vehicles, and energy storage from renewable sources.
The goal of Tesla is to hasten the global switch to sustainable energy. The company designs and manufactures electric vehicles, as well as renewable energy storage systems and solar roofs. Tesla also provides vehicle service through its network of service centers.

As of March 2020, Tesla operates over 100 retail locations worldwide.

Tesla offers some different electric vehicles, including the Model S sedan, Model X SUV, Model 3 sedan, and Model Y SUV. The company also manufactures a semi-truck, the Tesla Semi, and a new Roadster sports car.

In addition to its vehicle offerings, Tesla also provides home and commercial solar solutions through its SolarCity subsidiary. SolarCity offers residential solar panels, rooftop solar systems for businesses, government solar projects, and more.
Careers available at Tesla
Tesla offers a variety of careers in many different fields. The most popular positions at Tesla are in engineering, design, and manufacturing. However, there are also positions available in sales, marketing, finance, and administration.

If you are interested in a career at Tesla, be sure to check out their website for current job openings.

The average salary at Tesla is $85,000 per year. Salary varies by position and level of experience. Additionally, Tesla provides its employees with significant benefit packages that include stock options, paid time off, and health insurance.

Simply upload your resume and cover letter to Tesla's website to apply for a job there. Additionally, you can go to one of the several career fairs that they host all year round.
Qualifications needed for the position
The requirements for each position at Tesla will vary depending on the role. Some positions will require specific experiences in the field, such as engineering or design. Overall, the requirements for each position will be listed in the job posting.

To apply for any of the positions at Tesla, you can visit their website and submit an online application. You will need to create an account and fill out your personal information, work history, education, and skills.
Benefits of working at Tesla include health insurance, dental and vision coverage, a 401k plan, an employee stock purchase plan, and more. Employees also get discounts on Tesla products and can take advantage of company-sponsored events.
How much do Tesla employees make?
Tesla employees are some of the highest-paid in the automotive industry. The median annual salary for a Tesla employee is $85,500, which is more than double the median annual salary for an automotive industry employee of $39,000. Tesla also offers its employees some other benefits, including stock options, health insurance, and a 401(k) plan.

While salaries at Tesla vary depending on position and experience, all Tesla employees are well-compensated. Tesla CEO Elon Musk is himself one of the highest-paid executives in the world, with a total compensation package worth more than $70 million in 2018.
Tesla is also very supportive of its employees' career development, offering training and development programs to help them advance in their careers.
Advantages of working at Tesla
The benefits of working at Tesla are many and varied, but they can be broadly divided into two main categories: financial and non-financial.

Financial benefits include a competitive salary, health insurance, and a 401k plan. Non-financial benefits include paid time off, flexible work hours, and a friendly work environment.

Tesla is also dedicated to professional development, thus they provide chances for workers to pick up new skills and improve in their professions. Because of this, Tesla is a desirable choice for anyone seeking to advance their career in the IT sector.
How do I submit a job application at Tesla?

The first way is to submit your resume and cover letter directly on the Tesla website. You can browse through available positions and apply online.

Using a recruiter is another approach to applying for a job at Tesla. Tesla collaborates with a variety of recruiters who are experts in locating applicants for particular positions. If you are contacted by a recruiter, they will help you with the application process and guide how to best prepare for an interview.

The final way to apply for a job at Tesla is through a referral. If you know someone who works at Tesla, they can refer you for open positions. When applying through a referral, be sure to mention the name of the employee who referred you in your application materials.

Make sure your resume and cover letter are tailored to the specific position you are applying for and practice your interviewing skills so that you can make the best impression possible.
Conclusion
If you're looking for an exciting and rewarding career in the automotive industry, a Tesla career might be right for you. With a competitive salary and benefits package, as well as the opportunity to work on cutting-edge technology, Tesla is an employer of choice for many job seekers. Although the application procedure can be difficult, if you have the necessary knowledge and expertise, it's something to think about.
FAQs
How challenging is it to join Tesla?
Your prospects of landing a job at Tesla in 2022 are quite slim, especially if you want to work in software engineering.
Why are employees at Tesla leaving?
According to reports, Tesla employees who couldn't relocate closer to an office were asked to leave the company.
How long are the Tesla interviews?
You will be required to create a 30-minute presentation in which you must explain how you solved a challenging topic.
Tesla Careers – The Complete Guide