The term DVM signifies Doctor of Veterinary Medicine. Now the mind of people often revolves around comprehending what is a VMD then.  You need to clearly understand that a VMD is the same degree as a Doctor of Veterinary Medicine; but the letter "VMD" stems from the Latin terminology, which means Veterinariae Medicinae Doctoris. Doing deep into the meaning, the VMD is a veterinarian degree given by the University of Pennsylvania, in Philadelphia, Pennsylvania USA. It stands equal to the DVM, but the latter is given by all the US veterinary schools. Keep reading to know the difference between DVM and VMD.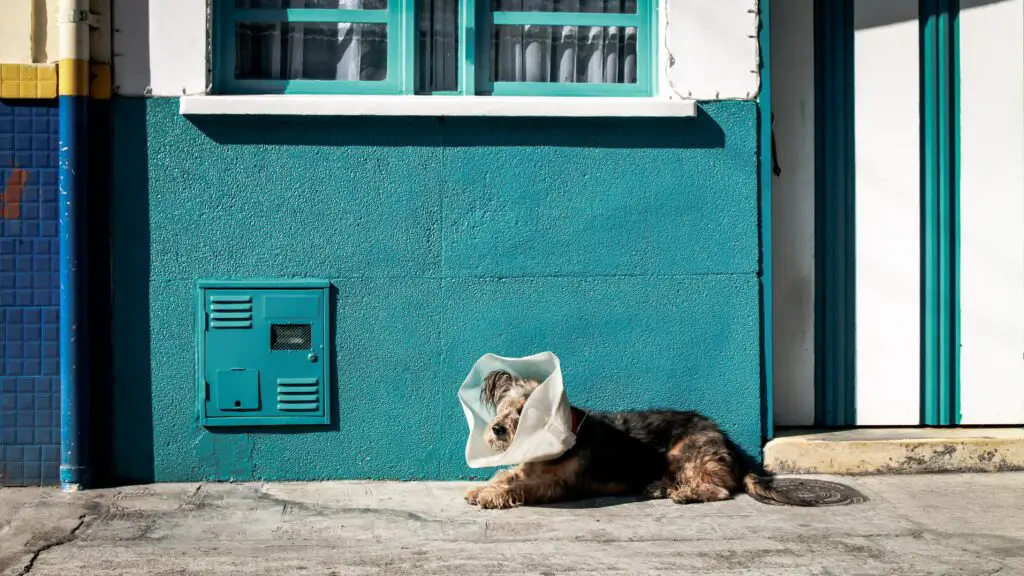 DVM Vs VMD
The difference initiates from the roots of Penn School of Veterinary Medicine as it has the Veterinary Department of the Medical School that awards Veterinary degrees to its students. As this school awards the Medicinae Doctoris (MD) degree to its graduates, the same is the case with this one – meaning thereby it is pertinent to use a similar Latin format if you want to get the veterinary degree from the Penn School. This is because since the University of Pennsylvania is an Ivy League School immersed in history and tradition, the school keeps on using Latin phrasing.  So, the degree is the same as the DVM but it has a fancy Latin twist.  
Now that you know the two degrees are the same, it is pertinent that you should know the most pressing facts that are associated with these degrees. Continue reading the article! 
The courses you study as a Veterinarian
To become a full-fledged veterinarian, you should pursue a four-year undergraduate program to get a Doctor of Veterinary Medicine degree. The abbreviation of the field is either DVM or VMD.
In some cases, this undergraduate program may not compel you to complete your undergraduate degree. So if you want to choose this field as your career, you need to do some veterinary-related courses during the initial years of your undergraduate studies. Once you choose this program, you will study the following subjects:
Veterinary practice
Radiology
Parasitology
Gross anatomy
Pharmacology
Animal health and disease
Veterinary psychology
Certifications or Licenses in this field
To get a degree from the US, veterinarians need a practice license. After you complete the course from a recognized university, you will get your veterinary license. Also, you need to pass the special certification exam. Although several schools conduct such exams, the North American Veterinary Licensing Examination (NAVLE) is presumed to be the best exam if you want to get the certification.
The training period of the program
In most cases, you must give your eight years to get a DVM or VMD degree. The first four years will allow you to complete an undergraduate degree that includes coursework for the career you are interested in. Then the remaining four years will assist you to get the degree.
If you want to immediately get your license, then take the test right after you complete your DVM program. You need to keep in mind that you have to go through intensive training in a clinic as well. During this training, you will not only be able to get hands-on experience but also increase the social circle that will help you in the future.
The cost of getting a DVM or VMD degree
As per the data published in 2018 by the Bureau of Labor Statistics (BLS), the average salary of veterinarians is $93,830. Meanwhile, veterinarians can earn as low as $56,540, and as high as $162,450. These statistics depict that there is a considerable variation in the field. So it all depends on your experience and practice on which your annual salary is dependent.
Job opportunities as a Veterinarian
The BLS reports show that the scope of this field is increasing day by day when compared to other fields in the US. Moreover, it is projected that the chances of job opportunities in other areas of study are 7 percent high, while it is 19 percent in this field.
These statistics show that this time is perfect if you want to be a veterinarian. Even if it is the beginning of your career, then even after eight years, you will have a lot of job opportunities. In 2016, there were only a few jobs in the US while in 2026, it is estimated that there will be around 94,600.
The skills you should have in order to be a DVM or VMD
To become successful in this field, you should have a passion to help animals so that they can live a happier and healthy life. So, apart from having an interest in medicine and healing, you should have a mindset that is analytical and specific thus allowing you to store a lot of information. In other words, a lot of skills are required if you want to succeed in this career path but there are some of the most common disciplines you need to know if you want to be a Veterinarian in the future.
1. Anatomy
If you want to be an expert in this field, then understanding basic animal anatomy is a must. There is no denying the fact that in high school, finding courses that include this field is a hard nut to crack. However, the moment you start chasing this degree, you will get access to animal anatomy courses that many ambitious veterinarians pursue to polish their skills.
2. Biology
Those students who wish to excel in this field should understand biology as much as they can. Although the professional life of a vet revolves around comprehending common animal problems and their behavior, it is paramount to understand the basic principles of biology as well. This is because you will ultimately enable yourself to get prepare for the path you are planning to opt for.
3. Animal Behavior
Understanding how animals react stands among the most important aspects of a veterinarian. You need to recognize the pattern of animals' behavior as they can't talk or tell you what is going wrong with them. Moreover, learn non-verbal cues to understand the language of animals.
Conclusion
In a nutshell, there is no difference between DVM and VMD. Both hold equal value. The mere difference is the origin of the VMD which is awarded by the University of Pennsylvania School of Veterinary Medicine. It was initiated as the veterinary department of the medical school for people. When this medical school awards degrees to the graduating physicians, it was named the Medicinae Doctoris (MD), therefore, the same Latin format was followed for the veterinary degree as well.
Frequently Asked Questions
Which is the best field in veterinary?
Here is the list of top careers in veterinarian
Veterinary hospital manager.
Public health veterinarian.
Regulatory medicine veterinarian.
Zoo veterinarian.
Veterinary practice manager.
What are the best ways to Find Work as a Veterinarian?
The contacts you made in your field will help you explore a job opportunity. Moreover, when you do a house job, you'll meet a lot of people who are managers looking forward to higher you.
DVM And VMD – What Is The Difference?