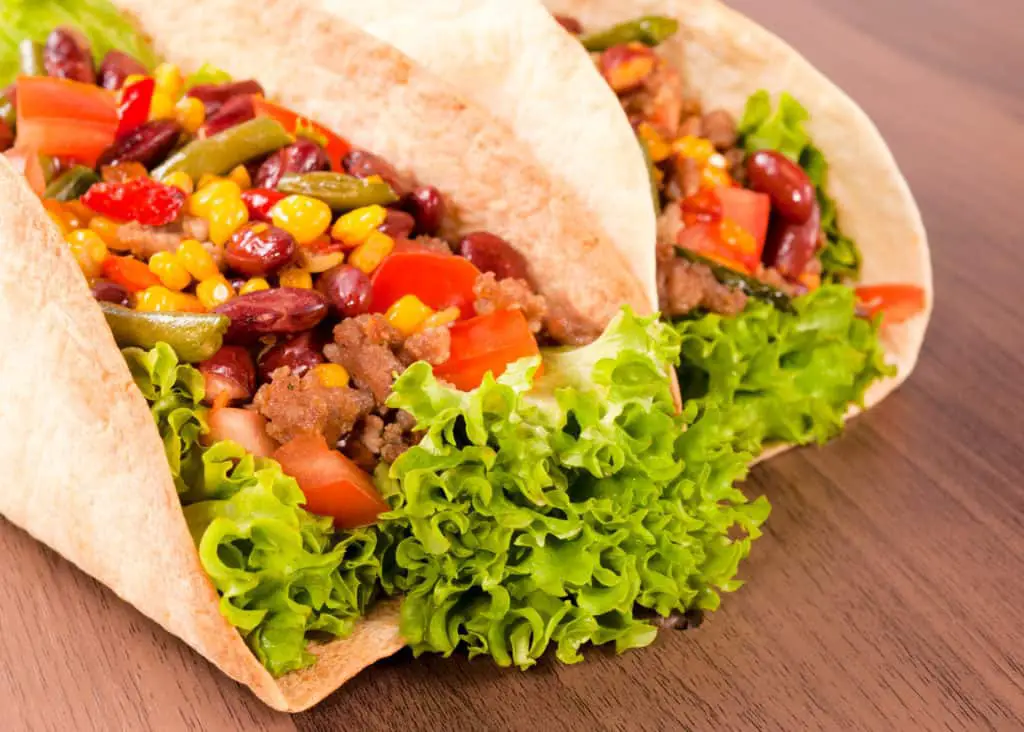 In this article, you will learn everything you need to know about taco bell careers from work positions to employee benefits. Whether you are applying for the job or have already applied, this article will be helpful for you. But before moving further, let me give you a quick overview of what taco bell is? Here, let's know about Taco Bell Careers.
Taco Bell Overview
Taco Bell is a fast-food restaurant chain based in America. It was founded by Glen Bell on 21st march 1962 in Irvine, California. 
Taco Bell is popularly known for its tacos but besides tacos, it also serves burritos, nachos, quesadillas, and more Mexican-inspired food. 
As of 2021, the fast-food chain has a total 7512 number of locations all over the world. And the chain has been successful in providing jobs to over 40,000 people.
What is the application process at taco bell?
So when it comes to applying, Taco Bell generally does not take applications in person. The reason for this is if you take a physical resume from somebody, you have to keep their resume confidential as well as in the roster for a year. So, it's a lot of paperwork to be taking a bunch of resumes. 
The application process for Taco Bell is pretty much the same as any other fast-food chain. In the application, they will ask you a bunch of questions just to get to know you better. For example, what is your age, your educational qualifications and things like that?
Steps for the application process at Taco Bell:
1. You need to apply for the job online through their official website called Taco Bell careers.
2. Click on the apply button.
3. Select the location and job position you want to apply for.
4. Fill in the details asked in the form and click on the submit button.
And that's it! You will get an email from them confirming that your application form is received.
You will most probably get a call from them within 2 days of applying if your application is approved and the slots are available. In case you don't hear from them within 2 weeks of applying, Once you have applied online, you can go in-store and ask if there are any interviews you can get it on. 
What is the Interview Process at Taco Bell?
Once your application form is submitted, expect to get an email from them within 2 days scheduling a telephonic interview, if your application form is approved.
The phone interview usually does not last for more than 10 minutes. They will ask you some basic questions like your availability and stuff like that just to make sure you are a good candidate for an in-person interview. 
After you are done with the phone interview, they will schedule a one-on-one interview for you with the store manager. Here expect the questions to be in-depth and more personal.
But, with the pandemic, Taco Bell is hiring people over zoom interviews. Depending on where you live and how the covid situation is, Taco Bell will be back to in-person hiring. Though it is hard to say when it is going to happen.
When it comes to zoom interviews, you guys must know that it is more uncomfortable and harder than being in person. Because there are so many things you need to take care of like you don't want to interrupt people or want your computer to freeze. But, you are not going to be disqualified simply because you are uncomfortable or awkward on the zoom. No worries, they get it. 
Lastly, at the end of an interview, you have to fill a form stating your availability and if you have any upcoming holidays.
Taco Bell Interview Tips
1. Dress and groom well.
2. Be on time.
3. Show your interacting and communication skills while getting interviewed.
4. Do deep research on the company beforehand.
5. Give the recruiter a valid reason for why they should hire you.
6. Listen to the recruiter carefully and answer clearly.
7. Show them that you are interested in their company by asking questions at the end of an interview.
8. Do not forget to say "Thank you for interviewing me" at the end of an interview.
What is the age requirement for working at Taco Bell?
The minimum age requirement for the non-management staff at Taco Bell is 16 years old. For the management position, you need to be at least 20 years old. But keep in mind, the age requirement will depend on the general manager of your store as well. He/she can put the minimum age requirement of 18 years as well for working at their store.
Job description of different work positions at Taco Bell
As a newly hired employee, you will be assigned the duty of serving customers and maintaining the cleanliness of the store. Once you have worked at Taco Bell for some time, you can expect to get the position of shift lead. And once you have served the company over time and gained experience, you will be promoted to the supervisor position. 
Team member (taking orders and serving food)
Taking orders in stores and drive-thrus can be stressful at first, but it is not that bad once you are familiar with it. You are going to have a screen in front of you with a million buttons. You have to learn where every single thing is on the screen. You can get it right away or it will take you a while, but that is okay because there are so many options. Just be patient with yourself. If you're in the window at the drive-thru, all you have to do is hand out the drinks and food. Make sure that you're handing out the right order and interacting with the customers as well. You will also have to clean the dining area and make sure all the cups and lids are nice. 
Requirements: Must be able to work as a team, have good communication skills, and must possess multitasking skills.
Salary: The average pay for the team member position is approximately $8 to $15 per hour.
Cook
As a cook, your primary duty will be preparing food of course. Your duties include proper handling of steak, chicken, ground beef, and chopping vegetables as well. You are supposed to perform all other tasks related to food preparation in the kitchen. Not only that but also make sure your kitchen area is clean all the time.
Requirements: Cooking skills, any cookery course would be preferred.
Salary: The average pay for the cook position is approximately between $8 to $13 per hour.
Shift leader
You are working as a shift lead, you will officially have a supervisor position where you are going to train and motivate your fellow employees to provide the best customer service possible. 
Requirements: good communication skills, must be able to guide the employees.
Salary: The average pay for the shift leader position is approximately $12.50 per hour.
Assistant Manager
In this position, you will work under the supervision of your general manager. Not only that but you will be performing many of the daily tasks that a general manager performs so that you can gain experience and benefit your store in the process.
Requirements: Communication skills, multitasking skills, must be responsible.
Salary: The average pay for an assistant manager position is approximately $32,440 per year.
General Manager
As a general manager of the store, you will be in charge of your whole store and it will be your responsibility to make sure everything runs smoothly and so the restaurant is profitable. You will be performing and delegating some of the responsibilities which include managing profit and loss, hiring and firing employees, training and motivating employees. Not only that but you have to conduct yearly performance reviews as well. 
Requirements: Communication skills, must be responsible.
Salary: The average pay for the general manager position is approximately $51000 to $81000 per year. However, some stores are currently paying their general managers at least $100000 a year! 
Corporate Positions
There are many corporate positions available at any given time and as an example, you can find finance, legal operations, technology, and marketing positions available. The official taco bell careers page has an easy-to-find specific link that will lead you to corporate jobs. The corporate headquarters of Taco Bell is located in Irvine, California, United States. 
What are the working hours at Taco Bell?
Working hours at Taco Bell depend upon your availability, work position, and your seniority. As a part-time employee, you are required to work on holidays and weekends just to fill up your working hours. As you become full-time and gain some seniority, your working hours will be more flexible.
What are the benefits of working at Taco Bell?
1. You will get a meal at half price while on duty
As a taco bell employee, you will get all the food items at half price while you are on duty. You can choose anything for your breaks (lunch, dinner, or breakfast) like tacos, burritos, nachos, or any kind of drink. And you will get all of that at half of the actual price. 
2. They provide college reimbursement
If you are a college student working at Taco Bell, this benefit will save you a lot of money. They have a college reimbursement program where they provide a $300 scholarship to the students every semester. Taco Bell always looks forward to providing their employees, especially students, some opportunities to succeed.
3. They provide insurances
Once you are a full-time employee at Taco Bell, you will start receiving various insurances from the company such as health insurance, dental insurance, life insurance, occupational accident insurance. The healthcare coverage package includes vision, hearing aids, medical, prescription drugs, and behavioral health benefits. You will also get a vision plan that covers all types of eye-related medical assistance. Not only that but also dental coverage for preventive dental care and service for you and your dependents. 
4. You will get paid time off
Once you are devoted to the company, they will start offering you paid sick leave, holidays, and paid vacation as well. A superior parental leave policy for expecting mothers and fathers as well as adoption, surrogacy, and foster care is available. The company understands your priorities and responsibilities towards your family and not just cares about you working for them. They will help you to their potential during your maternity.
5. Taco bell is a global store
The company has many stores around the world and that's the reason the job availability at Taco Bell is high. So you can transfer to a different city or even a different country and continue working at Taco Bell. 
6. You will get tips
Yes, one best thing about working at Taco Bell is you get tips along with your wage every week depending on the number of hours you work. Some customers will offer you a hefty tip once in a while and that is pretty cool.
7. You will get to interact with sweet customers
Now, most of you won't agree with this one. Yes, few people are just rude for no reason but you'll get them at every other fast food restaurant. But trust me, for the most part, Taco Bell has sweet and polite customers. You will get to interact with all kinds of people. Some might be your daily customers, so you get to build that friendly bond with them. And talking to some sweet people will make your day ten times better, right?
8. Taco Bell has a friendly work environment
At Taco Bell, you have all different kinds of employees working. They range from people that are 16 years old to 70 years old and everyone is like a family. They also have events going on in Taco Bell once the holiday season comes around. That helps you to connect with your coworkers and build that friendly relation. And you will probably end up making lifelong friends, you never know. Hence, the work environment is very positive and friendly at Taco Bell.
9. They have flexible working hours
The last but not least good thing about working at Taco Bell is that they have flexible working hours. If you are someone who is doing two jobs simultaneously or doing college, you are allowed to decide your working hours. Yes, they are very understanding and let you do that. They will schedule your shift according to your availability. You can also ask for the day off a week in advance and they will let you do that too. Isn't it just cool, what else do you need?
Conclusion
Taco Bell at first glance looks like your average everyday fast-food chain that pays its workers low hourly wages to be able to run the store and be profitable. Well, if you look closer you will see that many entry-level employees have moved up quickly to management positions at Taco bell. And some have even gone up as far as opening their taco bell franchise after a few years of scraping and saving. Believe it or not, at Taco Bell you will get an opportunity. 
The trend of this company indicates that the minimum payment is going to rise to at least $15 shortly and when it does, this fast-food franchise will be tough to beat.
Frequently Asked Questions
1. How long does it take to get hired once you have applied for the job at Taco Bell?
Once you have applied, you will get a call from them within a week. Then you will be called for an interview and if you're qualified, you will be offered a job letter. This whole process may take from 2 weeks up to a month.
2. Does Taco Bell pay weekly or biweekly?
You will get paid biweekly at Taco Bell as a part-time employee.
3. Does Taco Bell do a drug test?
Taco Bell does not usually drug test its hourly applicants before they are hired. However, they can and will perform a drug test if you throw up a red flag and have some sort of liability incident at your taco bell after you are hired. Like smoking something you are supposed to when you're on duty.
4. What does the uniform at Taco Bell look like?
As a Taco Bell employee, you are required to wear Taco Bell-approved T-shirts, pants, belts, and name tags. You can wear soft leather shoes that have non-slip soles.
5. Are Taco Bell employees allowed to wear nails?
Yes, as long as you are not working in the kitchen, you can wear nails.
6. What to wear at the Taco Bell interview?
Dress business casual if you are applying for a non-management position like a cashier. Otherwise, dress formally. 
Taco Bell Careers- Job Description, Their Salary, And Benefits