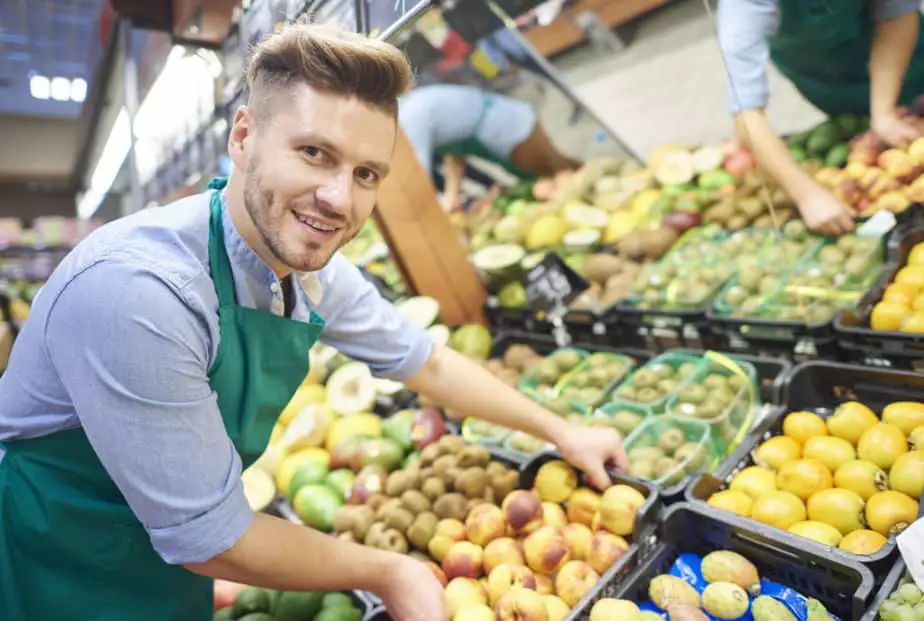 Introduction: 
Shoprite is a supermarket retail chain based in six US states. For its various stores and job roles, it hires several people. So we can say that Shoprite can provide excellent careers, which we will discuss in-depth in this article. So the topic is Shoprite Careers.
A detailed list of job opportunities available at Shoprite: 
Cashier: 
Shoprite provides exciting cashier job opportunities. A cashier working at Shop rites' stores is responsible for 
Interacting with customers and ensuring maximum customer satisfaction.
He provides accurate and friendly services to the customers visiting the stores. 
A cashier has to stay vigilant concerning the checkout. This vigilance means that they will precisely scan and collect the price marked on the product. 
He has to handle the transactions between customers and the department. So he has to ensure that the customers are paying honestly, and he must return the change. 
He has to perform other duties as assigned by the senior members. 
He is also responsible for the proper maintenance of records. 
A cashier has to comply with the terms and conditions of the department and abide by the attendance policy. 
The required qualifications for applying as a clerk with Shoprite: 
English proficiency is a must (in writing, spoken, reading and interpretation). 
Well-versed with basic maths to perform basic calculations. 
Good physical strength is required to bend and twist and lift heavy materials weighing 25-50 lbs. 
The person applying for a cashier post must not have any allergy to spices or other retail products. Also, he must not be allergic to temperature changes because they are common in various locations. 
He must be able to withstand the dust as regular cleaning activities take place in the store. 
The cashier must be a friendly-natured person who can politely interact with the customers. 
He must be able to work cooperatively with fellow workers. 
He must possess the knowledge of computerized cash registers to maintain proper records. 
Estimated salary: 
The cashier is a part-time job, and the company pays according to the hours you have worked. Initially, you will get almost 8.50 USD per hour for your service. 
Grocery Clerk: 
A grocery clerk is bestowed with the duty to tag the right prices on various articles. He is responsible for maintaining a proper stock of items and helping the customer in their purchase. A grocery clerk will also see if the store is neat and clean, and free from hazardous material. Unlike other jobs that are to be completed in only one location, a grocery store has to move to various departments and stores to perform its duties. 
He is also required to ensure that the store is running efficiently. They might also need to clean the store. He also organizes the stock properly on shelves. In case, any product is out of stock, they will take note of it and order the stock at the appropriate time. Besides that, he will ensure that the customer's bought products are packed properly. 
Grocery clerks are further of two types: 
Full-time grocery clerk: A full-time grocery clerk does not enjoy flexible hours, but he is paid higher than a part-time clerk. He has to perform the same duties as listed above. 
Part-time grocery clerk: At times, the demand hikes, and the company needs to hire some temporary workers. These part-time grocery clerks are required to perform the same function as full-time clerks, but they are not for regular hours. 
Expected salary: 
A grocery clerk working in a Shoprite store can earn around 8 to15 USD per hour. The pay can vary according to the specifications of the job. For instance, a service clerk is expected to receive 8 USD per hour. But on the other hand, a mailroom clerk can get almost 15.43 USD. 
Bagger: 
In this job, the person has to place the grocery items in an organized manner according to various sections. The packaging of the articles must be neat to attract customers. Ensuring this neatness of goods in the store is also his duty. A bagger might need to lift heavy articles to place them on respective locations. Therefore he requires good physical strength to carry almost 50lbs weight. 
It would help a bagger can stand for longer durations for his job demands him to stand for long hours. 
Salary: As a bagger in Shoprite retail store, you can earn approx. $8.50 per hour. The approximate annual salary in this job is 16k USD which is considered the lowest paying job in Shoprite. 
Department Manager or Store Manager 
Department or store managers must ensure the productivity of Shoprites' departmental stores. They have to recruit efficient staff and sometimes fire some staff to ensure proper functioning. They outline some goals for the store and prepare a budget. 
A manager must be confident and able to lead the staff. They must possess good communication skills to keep the staff motivated for work. They have to critically evaluate the workers' performance and ensure the highest quality levels in the department. 
Requirements for this job: 
A department or store manager job is a very responsible job. Accordingly, you will require a financial or accounting-related degree like MBA. 
He must have mathematical and approximation skills to set appropriate goals and prepare a budget for the store. 
He must be confident and able to motivate others. 
Communication and interpersonal skills will further help him in performing his duties efficiently. 
Estimated wages: A department manager or a store manager working at Shoprite's can earn almost 24.82 USD per hour. The annual salary of the store or departmental manager often ranges between $33894 to 129068 USD. 
Associate Manager: 
The Associate Department manager has to act as a link between the manager and the remaining staff. He has to identify the problems in the store and suggest optimum solutions. For the effective execution of solutions, they work closely with senior staff and directors. 
Some of the duties of an associate manager are identical to store manager because he has to work closely with the manager. 
Requirements: 
An associate manager job will require a business or public administration degree. 
The candidate also needs proficiency in computer applications like a word processor, database software, etc. 
You must be a confident fellow and possess managerial skills. 
Salary insights: An assistant store manager in Shoprite can earn an average of 34k annually. The range is often between $25k to $95k annually. 
Deli clerk or associate: 
A deli clerk is responsible for assisting the shoppers and recommending food. Deli associate has to perform various tasks given below: 
He has to work with various slicing equipment and slicing machines to help the shopper with cutting work. 
He is also responsible for the preparation of Deli products for sale and replenishes them at timely intervals. 
All the tasks that he performs should be performed while complying with the approved procedures and company policy. 
At times, a deli associate has to handle damaged or rotted products. All such problems are also dealt with as per the company policy. Further, he has to report immediately to the seniors about such damage. 
A deli associate has to ensure a full stock, and in case of deficiency, he will inform the senior staff. 
He has to ensure proper presentation of salad bowls and other items on display. 
He must check the refrigeration equipment regularly and ensure that it does not develop any problem. 
Ensuring the cleanliness of the department is also a crucial duty. 
He might be required to carry 25-50 lbs of merchandise for loading and unloading processes. 
The deli associate has to ensure that the price tags are updated timely. 
His job might exceed for more than eight hours.
Might be asked to perform other tasks.  
Requirements 
To apply as a delay associate in Shoprite, 
One must be at least eighteen years old. This is because you need to handle various machines and operate high-low balers. 
You must possess organization and presentation skills 
The ability to coordinate with the senior staff and fellow workers. 
Must be well versed with the company policy and the safety standards required. 
Salary: A deli associate working in Shoprite can earn approx. 12.09 USD 
Common requirements for applying at Shoprite: 
Although Shoprite does not prescribe any particular qualifications or experience for working in different roles, there are certain things that they consider: 
Age requirements for applying at Shoprite: Candidate must be at least sixteen years old to apply for Shoprite jobs. But certain jobs have their age criteria and other requirements. 
The applicant must be willing to offer remarkable customer service and possess an energetic personality to handle various tasks. 
Some jobs require GED or high school diploma. So, you should read the job requirements carefully.
Detailed job application process if you want to apply for different Shoprite jobs: 
Visit the official website of Shoprite where you will get various job application forms. 
You will see a list of career opportunities on their webpage. You will also see an 'apply now' option with these career opportunities. Click on this option and take the first step towards a great job. 
The next step is to fill in your residential address like city, state, area, etc. You will also be asked to select the Zip code. 
Next, you will get an option to choose the location where you want to work. Choose your desired job place. 
Then you will choose the job role (Cashier, Clerk, manager, etc.) that you want to apply for. 
The page will then ask you to agree to the terms and conditions and privacy policy of Shoprite. You have to tick the option and move to the next tab. 
Then you will get an option to submit your resume for the job. Upload the resume but make sure that you have crafted it according to the job requirements and proofread it. 
Lastly, you have to complete the personal information. You might also be asked to fill some other sections after which your application process is completed. 
If your application is selected and you fulfill the eligibility criteria, you will be called for an interview stage conducted by the hiring staff of Shoprite. 
The benefits of applying for a position and getting a job in Shoprite's departmental stores
There are various benefits of applying for Shoprite jobs. The first benefit of applying at Shoprite is that you don't need prior experience, and you will be provided training by the retail chain itself. With almost 5 million customers every week, the company can provide you with a great opportunity to test your customer service skills. Also, it hires almost 70k employees for its different departments. Therefore, you have good chances of selection. 
Several benefits are enjoyed by its employees like: 
For extra work on a holiday, they are paid additional hourly wages. 
Employees get Sick days and paid vacations 
The tenure of the employees grow in the departmental store according to their performance 
Retirement plans and health coverage benefits provided by Shoprite are also mentionable. 
Frequently Asked Questions: 
Ques 1: How would you describe the working environment at Shoprite? 
Ans: Shoprite provides a great working environment. The experience can vary a lot depending on the manager and the department you get. Sometimes you get very helpful co-workers while at other times, you might feel like quitting. But don't worry because managers often keep changing. Another problem is that sometimes there is not enough staff in some departments and you need to finish their work. This makes your day very hectic. Working hours are sometimes very flexible and sometimes you need to work twelve hours a day. 
Ques 2: After how much duration, you are paid your salary in Shoprite? 
Ans: You are usually paid once a week for your services. 
Ques 3: What is the dress code of Shoprite workers? 
Ans: A ShopRite worker has to wear a white-collar shirt and blue slacks. The store does not allow you to wear hoodies. 
Ques 4: What tips would you give to a person who is going for an interview at Shoprite? 
Ans: If you are going for an interview, you must be friendly and keep a smiling face. Don't bluff about your skills because they want honesty. You can wear business casual to cast a good first impression. Answer confidently to their questions. Remember, the interview round is not much difficult. But you have to show your confidence and communication skills. 
Shoprite Careers- A Complete Guide