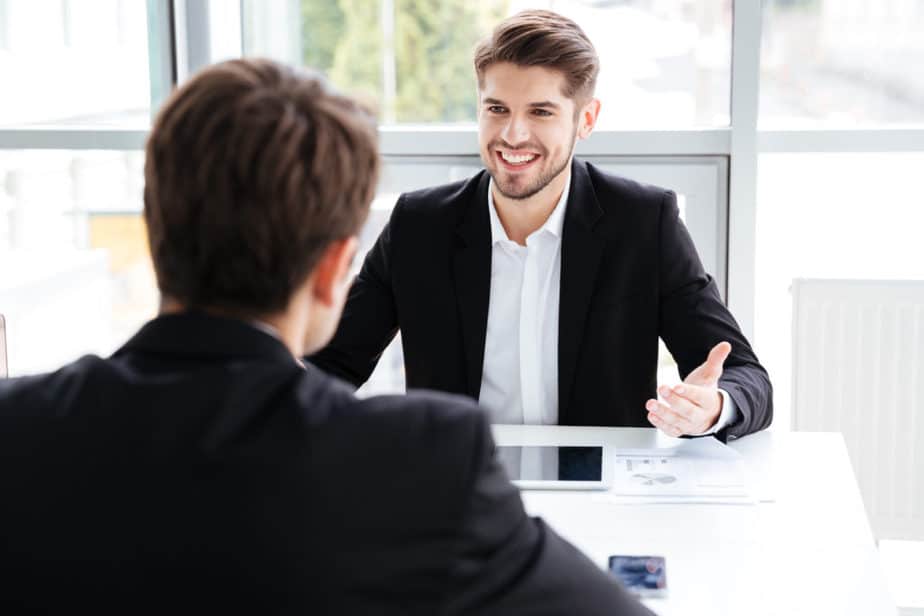 The airline industry has expanded globally to new heights, and it offers a varied amount of work in all the different service sectors. This industry has a direct impact on other sectors such as foreign trade and tourism. But post the 2008-2009 recession, the airline industry has faced significant losses during these pandemic times. However, with all the losses and mishaps that the airline industry faces, it has sailed through all of it. And many are providing job offers in various sectors. This article is all about Qatar Airways Careers.
Qatar Airways: 
Despite being the youngest in the business, it is one such airline that has excelled in every aspect of hospitality. From its inception in 1997 till the present day, Qatar Airways is considered to be the fastest-growing airline in the business holding 25.1% of shares in the International Airlines Group (IAG). Indeed, its core value of serving the best to its passengers justifies its expensive fares.    
Who owns Qatar Airways:
In the reign of His excellency, Mr. Akbar Al Baker, Qatar Airways has been voted as the Best Global Airline for five years. Mr. Al Baker is a member of many organizations in the aviation industry. Recently, he was also appointed as a Secretary-General of Qatar's National Tourism Council (NTC). He started this airline with a dream of having the world's best airline, and in 20 years, he proved to be one of the best. 
Job Openings and Requirements of each category: 
In any airline, there is a wide range of positions available in different sectors. However, every role will have a particular requirement in terms of qualification and responsibilities.  
Cabin Crew & Cabin Services: The cabin crew is trained in terms of safety and hospitality measures for their customers. There are various openings in the Cabin Crew section, and each team is responsible for providing the best customer service to the passengers.   
Senior flight attendants: They are responsible for other attendants in the cabin, and their duties include handling emergencies, making announcements, and coordinating with ground operators.
Flight attendant supervisor: A flight attendant supervisor is responsible for maintaining employee records, employee discipline, and supervising flight attendants at the base.
Base manager: A base manager ensures smooth management with all the flight attendants and harmonizes with other managers for a jerk-freerunning of all the departments.
Inflight manager: An inflight manager takes care of all the activities inflight and connects with other airline departments to ensure the continuous running process.
Requirements & Qualifications for Cabin Crew at Qatar Airways:
Education: Minimum of high school education is a must. However, having a Bachelor's or a Master's degree can benefit you with a more elevated position.
Age: A cabin crew aspirer for Qatar Airways should be of 21 years of age.
Arm reach: One needs to have at least 212cm of height (on tiptoes)   
Health: Candidates must have a good complexion, possess excellent eyesight, fitness, and a pleasant personality.
Languages: Fluency in written & spoken English is a must. But more the merrier; apart from English, knowing other foreign languages is an added advantage.
Relocation: Willingness to relocate in Doha, Qatar.
Pilot & Flight Operations:  This job profile includes roles for Pilots and ground base jobs. These jobs have various openings such as,
Regulatory Affairs
Office Assistant
Crew Trainers
Crew Control Support Officer
Managers at the base
Operations System Specialist 
In this category, they also need type rated and current Captains on G650 rating. For this position, minimum requirements are as follows:
Valid ICAO ATPL, Instrument Rating, Class 1 Medical, and ELP level 4 or above
The Last flight on Jet Aircraft must be within 12 months.
Not above 60 years of age
Minimum 5000 hours on Aeroplanes
Minimum 2000 on Jet Aircraft 
Minimum 500 hours on G650
Nonetheless, all positions have different requirements in terms of education and experience. 
Engineering:  This field has many openings, from entry-level technical staff to aircraft engineers. A degree in engineering and relevant experience in the field of engineering is a must.
Aircraft engineers with B1 & B2 license (Holder of minimum 1 full QE main fleet ICAO/QCAA license and approvals)
Technical Officer, Mechanical Engineer, and Electrical Technicians
Technical Stores & Supply Chain management
These are some of the sub-categories in the engineering category.
Corporate & Commercial:  Any global organization has to meet corporate and commercial standards to be the most reliable in the business. Apart from hiring experts for the technical and mechanical category. It should also have professionals from the field of,
Finance
Legal
Revenue Management
Sales 
Marketing & Communications
Information Technology
Health care
Human Resources
E-commerce & Digital Transformation
Safety & Security
Cargo & Airport Operations:  
Globalization has left no boundaries regarding purchasing, selling, or expanding your business worldwide, and Cargo Operations play a crucial role in this revolutionary trading pattern. Cargo and Airport operations involve complex procedures that are applied and followed in the global air cargo industry. This segment of the airline industry involves complex handling procedures, customer service with higher efficiency and accuracy. 
There are a varied range of openings in this segment,
Airport Operations management
Airside Ramp Operations
Baggage Services
Catering Operations
Cargo Operations Management
Lounges and Premium Operations
Passenger Handling
Customer Service: In this service-oriented industry, there is nothing as critical as customers. The airline industry faces fierce competition in the market and also faces huge losses during times like this pandemic. There is one thing that they focus more on, apart from giving offers on tickets and luxury treatment, which is ensuring customer satisfaction. And in terms of keeping customers satisfied, they need to ensure efficiency in every department. There are many openings in this section as well, with Qatar Airways:
Retail Sales
Customer Care & Call Centre
Hotel Reception
Housekeeping & Laundry
Reservations & Ticketing
Food & Beverages
Specialist Jobs:  These openings are for candidates who have specialized in a specific industry and are experts in their field. Some of the specialist jobs that are available at Qatar Airways are as follows:
Commis Chefs: Apart from having certificates in professional cuisine, they also require relevant training certificates. They need a minimum of two years of experience in the relevant industry and a piece of sound knowledge in food & beverage production. They are also expected to have excellent communication skills, to be creative, and computer literate.   
Pharmacy Coordinator: They are expected to deal with suppliers/vendors for pharmacy deliveries. They need to create item codes in the pharmacy software and the oracle system. The candidate must have a bachelor's degree, two years of experience as a stock controller, and knowledge of Oracle. They are also expected to have sound knowledge of Microsoft Office and excellent communication skills in English.    
Sales Support Coordinator: For this role, the candidate is responsible for Internal Media Services. It requires qualification in Vocational training & degree in Media Communications. They should have a minimum of four years of experience in outdoor and airport media production, fluency in verbal & written English, knowledge of static OOH, and familiarity with Microsoft Office (Word, Excel, Outlook & PowerPoint)  
Payroll at Qatar Airways for different positions: 
In the vast array of options and functions in the airline industry, even the salaries vary. These are the average pay range per annum at Qatar Airways according to PayScale:
Airline Captain: $183,752
Airline Pilot, Co-pilot, or Flight Engineer: $53,374
Customer Service Representative: $27,106
Customer Service Supervisor: $62,291
Data Scientist: $95,815
Finance officer: $68,411
Flight Dispatcher: $60,723
Sales Manager: $96,973
Senior Sales Executive: $76,952
Staff Accountant: $47,495
Training Officer: $50,204
Warehouse Manager: $62,201 
Scholarship & Graduate Development Programme:  
Qatar Airways provides a National Scholarship Programme to Qatari nationals only. For this program, students must have
Secondary School certificate
Overall, 80% or high school with a minimum 80% in Maths, English, and Science 
English Proficiency: IELTS (5 in each component), TOEFL CBT: 196, TOEFL iBT: 70
Completion of National Service
Police clearance certificate
Clearing company's medical test
Clearing Personal Interview
Acceptance of department & work location
Offer letter from the university and department approval from the company   
Graduate Development Programme: This program is also for Qatari nationals and is a one-year program. It allows fresh graduates to obtain aviation skills and development in specific departments. The candidate must have 
A Bachelor's degree or equivalent
GPA>2.5 or equivalent
Fluency in written and spoken Arabic & English
CID clearance
Medical clearance
0-2 years of work experience
Perks of Working with Qatar Airways: 
Qatar Airways is the perfect employer for many youngsters who dream of flying to diverse locations and work simultaneously. List of all the perks that cabin crew members enjoy while working at Qatar Airways.
 Accommodation: Crew members receive free housing facility, which they have to share with 2 or 3 other members. This housing facility is also transferable in case of any issues.
Separate Accommodations: Since Qatar is an Islamist country, it practices the separation of men and women in every facade of society. Hence even the accommodations for female crewmembers and male crew members are separate.
Bill payments: Qatar Airways takes the responsibility of paying all the essential bills of water and electricity. Crew members are just responsible for paying their internet bills.
Layovers: In between connecting flights, members are given separate hotel rooms for their relaxation. Irrespective of the time limit for the connecting flights, it can be even 30 minutes short or for a day.
Health-care: At Qatar Airways health of their crew members is a priority. It provides a health card that can be used in any hospital around the world.
Taxes: Qatar being the wealthiest country in the world, gives financial liberty to its people. In Qatar, salary is non-taxable, and the members receive 100% of their share. 
Overtime: Amount paid over and above your salary is overtime pay. Crew members are expected to fly for stipulated hours annually. If you exceed your flying time, overtime is paid, which is higher than the standard pay.
Discount facilities: Qatar Airways offers discount tickets to all its employees, which are extended even to their family members. Their in-laws' side, nannies, and friends can enjoy these tickets too.
Talent Community: Qatar Airways allows one to be a part of their talent community on their official website. Being a part of this community, you will have an ocean full of opportunities as per their skills and qualifications. A potential candidate must register their details and ambitions to receive updates from the recruiters. This community also updated you with new features, company news, & blogs. In this section, you can receive updates for upcoming events, campus recruitment, and new openings in different parts of the world.
Conclusion:
Many airline companies could not operate during the pandemic, but Qatar Airways tried its best to help families bond again. Qatar Airways is a group of companies; that includes Qatar Companies for Airport Management & Operation, Qatar Executive, Qatar Duty-Free, Qatar Airways Cargo, Qatar Aviation Services, and Internal Media Services. Collectively, with all the companies, many job opportunities are available for all the deserving candidates. One must surely be part of this large family and experience working with the world's best airlines.
Frequently Asked Questions:
Can I become a flight attendant at 40?
There is no maximum limit for flight attendants, provided you meet the requirements. 
What is the height requirement for air hostesses in Qatar airways?
It should be a minimum of 212 cm arm-reach (on tiptoes for females)
Do employees get accommodations by Qatar Airways?
Yes, Qatar Airways provides furnished accommodations to their employees.
Is swimming necessary for cabin crew?
Yes, it is necessary & swimming is taught to the cabin crew during certification.
Where is the headquarters of Qatar Airways?
Qatar Airways is headquartered in Doha, Qatar.
In how many destinations does Qatar Airway connect?
Qatar Airways connects to more than 130 destinations.
Qatar Airways Careers- Job Opportunities, and their Salary