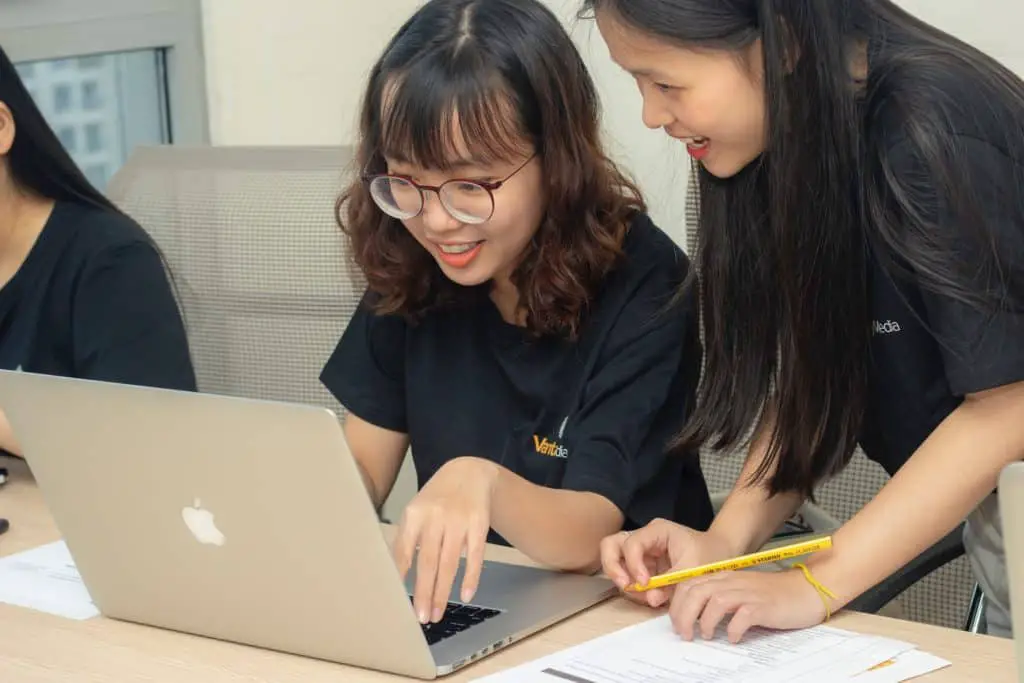 Students apply for scholarships all the time. We will tell you how to prepare for scholarship interview. When you apply for a lot of scholarships and fellowships, you might get a few replies back. So you might want to practice for your scholarship interviews in your free time. This can help you hone your professional interview skills. Scholarship Interviews are an important procedure followed by colleges and universities to select scholarship candidates. By conducting these interviews, the organizations get a clear idea about who they are offering the scholarship to and will help them find worthy candidates. They will ask you questions to assess your knowledge of various fields and note your attitude and personality. The more you practice for these interviews, the more it will help you answer questions without any fear and doubts. Given below is a write-up that will for sure act as a guide and help you prepare for your scholarship interviews. It will assist you by explaining to you the different steps involved in preparing for a scholarship in detail.
The different steps involved while prepping for an interview include:
Getting a clear idea about the interview
Knowing what to expect and getting ready accordingly
Questions and Preparing the Answers
Other must-notice details that surround an interview
Getting through the interview and managing it
Your list of questions and must do's after an interview
Getting a Clear Idea About the Interview
Interviews will help them know if you have all the characteristics they are looking for and deserve the scholarship. Interviews can sometimes be very nerve-racking, and they do need preparation. There are many ways to prepare yourself for a scholarship or fellowship interview. First, you can prepare yourself for the interviews by talking to people who have previously attended similar interviews. This will help you find out what helped them during the interview to respond to the questions and to, of course, control your nerves. Second, find out what the others have done and what they wished they had done. Third, listen to mock interviews, frame questions, and answer them yourself. Fourth, record the mock-up interview and listen to yourself to understand what needs to be corrected. This can also help you frame answers with all the essential points that you think must be conveyed. 
Many colleges and universities prefer students who have excelled in academics and extracurricular activities like sports. They look for people who have an eye for anything creative and have accomplished something in it. So make sure you have something to offer on that side. It is necessary to do your preliminary research about the organization you are going to face. You can take a look at the official webpage of the company or college and find out more about their activities and values. This can help you set your priority straight. You can also check the LinkedIn and other social media profiles of the higher officials to get an idea of who you are going to meet. 
How to Prepare for Scholarship Interview?
Practicing can help you develop your sense of timing. Next, you must write down what character traits you want to project to the interviewers. Next, make sure you understand the basic requirements for each scholarship, as they may differ based on the universities and colleges. Finally, make sure you have the necessary documents and paperwork ready beforehand.  
Always make sure your application is well written and contains crisp details about you. Your application must contain: 
Your Statement
Study Proposal or Policy Proposal
Activities you have by far participated in.
Letters of Recommendation
Transcripts 
A few words about you and your experience. 
Interviewers normally create questions based on your application. So, keep your application simple yet informative. Brainstorm the list of possible questions according to you or by referring to sources. This practice can help you transform from a hesitant person to someone who responds with confidence and provides effective statements. 
Some organizations would ask you to submit a portfolio so that they can know about your best works themselves. While some submit their portfolio in digital forms like CDs, some might ask you for physical copies. But, you can also provide the links to an online portfolio. So make sure you prepare them well and choose the works you will be showing them carefully. Then, pay attention to what they are asking precisely and submit your best work in the specific medium they have requested. 
Questions and Preparing the Answers
List up the questions based on your field of study. You can seek the help of online experts or your advisors to find the important questions. Focus on the main topics and filter questions you must know and understand. Formulate your answers correctly. You might also be questioned about current events and world affairs. This can help you answer your questions knowledgeably. The questions might also be based on your extracurricular activities, your various hobbies, and sometimes the books you read. Understanding the organization can also help you ace any interview in ways you would have never imagined. When you thoroughly understand an organization, you might get a slight hint about what they might question you about. This can help you prepare accordingly.
Other must-notice details that surround an interview:
Some interviews will be held locally in someplace nearby. But, if you have been selected as a scholarship candidate in a prestigious university, some issues may come up. They will sometimes request you to travel to their nearest office, which might not be in your locality. Some organizations offer you travel grants, while others don't. So make sure that you can afford the interview even if it's away from your locality. 
Some universities and colleges have funds that are used to help financially unstable students. So you can reach out to them in case of any struggle and some organizations do help if they are very much interested in your profile.  
Sometimes, the interviews will take up just about an hour, where you will have to meet only one individual during the interview process. But, in some reputed universities, their scholarships will be very substantial. In such cases, they might ask you to meet a committee of several people on the same day. So make sure you know how long you are going to be there, whether you will be meeting an individual or an entire committee, and prepare yourself according to that. 
Getting Through the Interview and Managing It
Always take a moment and think well before you answer. Ask for clarification if you don't understand what they are asking, but don't keep doing it regularly. Never fake anything you don't know, and it is always okay to admit if you don't know anything about the particular question. However, you must always know when to stop. Give crystal clear answers and never add filler words in them. Ask the interviewers if they want more detail about it, and then you can carry on answering. If not, keep your answer short, simple, and straight to the point. Never take forever to answer a question. This might lower your self-esteem and let the interviewers think you are slow. 
Always be prepared to expect the unexpected. You can prepare very well for an interview, but you will always be asked questions that you might not have anticipated. So never get nervous and stay cool. Try your best not to make a fool of yourself and answer the question confidently with anything you know about it for sure. Remember that your interviewers are intelligent, accomplished, experienced, and successful people. But never get intimidated. Be confident and be honest with your answers. Engage cooly, exchange ideas, and respectfully put forth your different perspective of the same idea. Avoid engaging too much but make sure you say everything important. Always remember how short your time is and the other things you have to put forth in the interview. 
Your List of Questions and Must-Dos After an Interview
Coming up with your list of questions is also perfectly acceptable. You can also ask your interviewers questions, which will help them get a better idea. This will assist you in knowing the organization better, what they are exactly interested in, and clear your doubts on what the organization stands for. Ask your organization about their goals and why they offer the scholarships. You can clear any doubts you possess, like if they will provide a mentor to guide you through the entire process or help you with job placements after graduation. Make sure you keep your questions innovative and not too wooly. 
There are also some vital things to do after an interview. First, you can write a thank you email to your interviewers to be respectful. Make sure they have your contact details, and you have theirs to make connections after the interview. Second, never be afraid to reach out. Reaching out within a day or two can help them remember you, and you will remain fresh in their minds to make the final decision. Third, scholarship interviews are the most important process in selecting the right candidates for the scholarship. Interviews decide who gets the scholarship in the end. So, make sure you perform well. Always be honest, straight, knowledgable, and confident. Never lose control of your mouth, and always be crisp with the answers. Develop your communication skills and the way you present yourself. We hope this article helps you prepare for your interviews and bag the scholarship. Be yourself, achieve the scholarship you deserve, and reach heights.  
Frequently Asked Questions
What happens if we mess up a question?
Never care about anything that you have messed up. Always remember the parts where you have performed well and move on. If you don't know the answer to a question they ask, never mind. Just answer anything you know about it and if you don't, never be ashamed to tell them you don't know. Never let that mess with you and lose confidence over the rest of the interview. 
What kind of questions can I expect in a scholarship interview?
The questions asked in any scholarship interview can differ based on the organization conducting the interview. But, rest assured, some of the common questions asked in every scholarship interview include:
Tell us about yourself
Your greatest strength and weakness?
Why do you deserve this scholarship?
What are your career goals?
Why did you choose this university? And much more. 
Questions will be raised in all areas like academics, extracurriculars, personal interests, and even your way of handling certain scenarios. 
How do we dress up for a scholarship interview?
For men, you can wear a nice pair of dress pants with a button-down shirt. Even a nice turtleneck or a sports jacket with the shirt might do. Dress shoes and ties make you look crisp and smart, so they are a must. Add a tie, depending on the shirt. For women, you can wear a professional-looking shirt, blouse or a sweater. A dress or skirt can also be worn, but make sure they are at least knee length and professional. Scholarship outfits should be a bit conservative and stay away from anything that looks like a sandal. You can wear heels but not more than two to three inches. 
How to Prepare for Scholarship Interview?