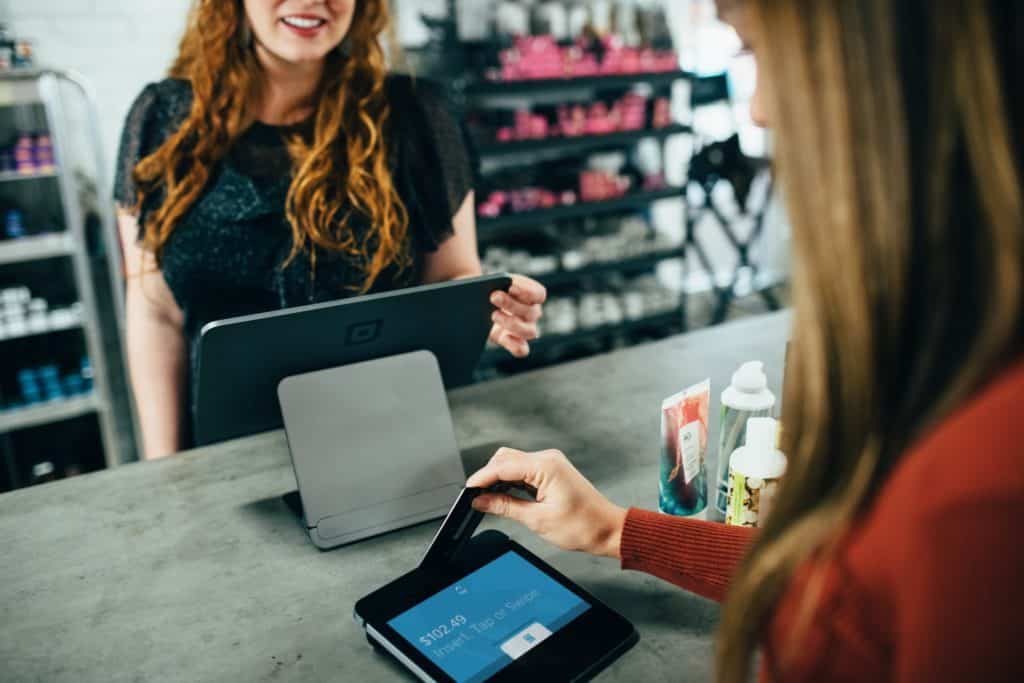 Introduction
Pacsun Careers – Pacific Sunwear of California (PacSun), LLC, is a US-based retailer clothing brand. The company mainly sells several designer costumes, lifestyle apparel, footwear, clothing, branded accessories designed for teens and young adults. The PacSun Company has its headquarters in Anaheim, California, the United States, and the distribution center is located in Groveport, Ohio. It has 400 stores altogether in 50 states and also in Puerto Rico. PacSun was founded in the year 1980 in Newport Beach, California, United States.
Types of Clothing Sold by PacSun Company
Men and women clothing.
Jeans.
Tanks.
Bikinis.
Snow apparel.
Shoes.
Sandals.
Polos.
Knits.
Flannels.
Rompers.
Shorts.
Pants.
Boardshorts.
Flannels.
Skirts.
Jackets.
Dresses.
Sweaters and other accessories.
PacSun Brands and Clothing
Hurley.
RVCA.
Neff.
Bullhead.
Diamond Supply Co.
Vans.
Roxy.
Billabong.
Volcom.
Nike SB.
Modern Amusement.
Quiksilver.
Crooks and Castles.
Young and Reckless etc.
PacSun Company Locations in the United States
Columbus, OH, United States.
Greenwood, IN.
Freehold, NJ.
St. Louis, MO.
Chesterfield, MO.
Des Peres, MO.
Fairview Heights, IL.
Denver, CO.
Grand Junction, CO.
Novi, MI.
Aurora, OH.
Nashville, TN.
Indianapolis, IN.
Bellevue, WA.
Columbia, MD.
Lancaster, PA, United States 
San Juan, PR 
Palm Beach Gardens, Florida, etc.
List of the Top Competing Companies of PacSun
Tilly's.
Wet Seal.
Zumiez.
Aeropostale.
Rue21.com.
American Eagle Outfitters.
Charlotte Russe.
SurfStitch etc.
Job Opportunities in the PacSun Careers
PacSun company is a popular clothing center. The product lines sold in the company include trendy patterns and styles with comfortable wear.
Job Environment
Jobs at Pacsun consist of laidback and no-pressure environments. Employees are quite friendly and cooperative with the customers. The daily duties generally include welcoming the customers and providing them insights into the available trendy clothing and all types of wear.
Training to the staff members. Primary-level associates mainly carry out cashiering, sales duties, stock, etc. Whereas the managers usually focus wide attention on the administrative work and the staff management issues. Generally paid training programs are undertaken for the entry-level candidates with the career development opportunities available in the future.
Customer Service:
The prime duty of the employers/ workers is to impress the customers.
Employers must show the variety of the required wears/ clothing to the customers.
Employees must treat consumers to exemplary levels of service every time.
Entry-level part-time and full-time job employment:
For entry-level jobs, the minimum age criteria requirement should be 16 years for the hiring purpose.
Employment opportunities are on both a part-time and full-time basis.
Diversity
PacSun Clothing significantly reflects the diversity of the States of California.
It includes various clothing, accessories, brands, etc., as per the customer's need and comfortability.
Where to apply for the job at PacSun Careers online?
Follow the steps to apply for the job in PacSun Careers:
Step 1 – Go to the main page of PacSun Careers (http://www.pacsun.com/company/careers.html).
Step 2 – Select the job type you wish to search for a retail or corporate job.
Step 3 – Then, enter a job title/ location/ keyword into the search form.
Step 4 – Click the arrow button to load the results.
Available Positions at PacSun:
Cashier.
Keyholder.
Sales associate.
Store manager.
Assistant store manager.
Brand Representatives.
Store Planner.
Assistant Buyer.
Associate Buyer.
Logistics Manager.
Central Planning Manager.
Women's Graphic Designer.
Loss Prevention Manager.
Online Photographer.
Product Copywriter.
Web Analytics Officer.
Online Marketing Specialist.
Print Production Coordinator.
Warehouse Associate.
Forklift Driver.
Merchandise Planner.
Loss Prevention Systems Analyst.
Stock associate 
Marketing salesman etc.
Working Hours at PacSun: Monday to Friday- 10.00 am- 9.00 pm; Saturday- 10.00 am- 7.00 pm; Sunday- 11.00 am- 6.00 pm.
Job Roles at PacSun Company
The following job positions are as follows:
Assistant Manager: Assistant Manager works in all fields of the store along with managerial duties. The main duties primarily involve creating schedules and hiring new candidates for the different job roles. The candidates who possess prior experience in management can apply for this post.


Sales Associate: The main duties of the Sales Associate mainly involve greeting store guests and assisting them in finding items, other products etc. The qualities required for this job include organizational skills, cooperative behavior, and friendliness.


Cashier: Cashiers usually perform the same type of duties as Sales Associates. But they also can make use of the cash register to finalize the purchases. Extra charismatic and outgoing individuals generally create desirable candidates for the post of PacSun Cashier.


Assistant Store Manager: The Assistant Store Manager is responsible for Sales Management. The main duties usually include monitoring day-to-day activities throughout the store. They are responsible for providing great consumer service and has to serve as a key holder in the company. That is, he/she is responsible for opening and closing the PacSun branch store.


Store Manager: The Store Manager has to oversee all the activities and the ongoing activities in the store. They have to set various key roles for the proper functioning of the store and see to it that the retail clothing store meets all the financial targets in the given span of time. The Store Manager must meet confidentiality in the work role. Also, they should promote diversity everywhere in the workplace by encouraging all the employees/ team members to give their best to the company working.
Salary at PacSun Company:
| | |
| --- | --- |
| Job Role | Average Salary |
| Sales Manager | $25K |
| IT Intern | $21K |
| Store Manager | $42K |
| Associate Manager | $43K |
| Assistant Manager | $30K |
| Sales Associate Manager | $24K |
| District Manager | $70K |
| Brand Representative | $20K |
| Co- Manager | $38K |
| Sales Representative | $62K |
| Key Holder | $32K |
| Cashier | $20K |
Job Description and Duties
Just like other clothing companies and brands, PacSun sales associate provides customer service.
The job duties mainly include answering questions about products, services, store merchandise, ensuring customer satisfaction, ringing up the transactions, etc.
Understand how the stores/ company operates about staffing, marketing sales, visual merchandising, payroll, etc., and meet the task execution and achieve the targeted goals.
The employees/ team members are passionate about clothing, fashion trends, and updated knowledge about the same.
They should be aware of the competition in the clothing market.
Employees/ team members should perform the allocated job successfully and satisfactorily.
Attract, retain, inspire and promote the top talent and skills.
Must possess hand-looming and sewing techniques.
Demonstrate the working business acumen regarding the sales, inventory, profitability, etc., that affect the larger and advanced organization.
Job Requirements
Should possess passion and pleasure for products, fashion, and trends.
Should be able to work at nights and weekends as per the schedule if heavy workload persists.
A minimum of 2 years of retail experience is required in clothing sales/ marketing/production/ finance etc.
Skilled in fashion sense and customer service.
Should create an ensemble related to a hypothetical shopper's fashion preferences.
Should regularly work on the assigned hours and complete the targeted tasks on time.
Should have clear pasts with no history of crime or offense etc.
Top Skills Required to Get Hired Easily at PacSun
Persistent nature.
Stay focused and motivated.
Positive outlook towards the work.
I need to be punctual.
Organizational skills.
Need to cut out leisure hours to stay focused on the assigned task/ work.
Knowledge about every clothing brand, material, etc.
Qualification Requirements to Get Hired at the PacSun Store
Fresh Graduates, High School Diploma, or equivalent experience.
Sales and Finance management certifications.
Stock knowledge.
E-commerce knowledge.
Marketing talent.
Computer knowledge.
Basic Mathematics and Statistics knowledge.
Prior retail experience preferred.
Physical Demands to Get Hired at the PacSun Store
Lifting boxes, cartoons, etc.
Sewing and handloom maintenance.
Readiness to travel anywhere for the shipment, PacSun store location, etc.
Willingness to work on extra hours, weekends, night schedules, etc.
Should be ready to handle pressure and stress to complete the assigned target in time.
Age Criteria for Getting a Job Position at the PacSun Company
The minimum age to get hired at the PacSun Company is 16 (sixteen).
For those candidates seeking advanced positions, the minimum age criteria are 18 (eighteen) years.
Benefits to the Employees/Team Members at PacSun Company
Trendy and casual dress code.
Health, life, and dental insurance facilities
Discounts/ special bonus on occasions to the employees.
In-store discount services.
Onsite fitness facility and workout services.
Healthy and friendly working environment.
Perks Offered by the PacSun Company are as Follows
Laidback work environment.
Incentive programs for the team members with the best performances.
Those working in the PacSun stores (Corporate offices) can have access to the café, which offers a salad bar, a deli, etc.; a dining area for both the indoors and outdoors; a new mother's room for baby care; a fitness facility and extra services, if needed.
General Questions Asked During the PacSun Interview
Why do you prefer to work at PacSun?
As our industry is quite stressful and competitive, how would you be able to handle stressful situations?
We usually motivate our customers to create their own style. So how would you describe your own style of clothing wear?
Which sort of career interests you the most in the PacSun company?
How would you describe your fashion sense?
Tell us something about yourself?
Explain your experiences in the previous job?
What was your favorite part of working there?
If the customer is very annoying and rude, then explain how you would handle that customer?
How would you benefit the PacSun stores?
Explain your sales experience in detail?
Why did you leave your previous job?
What are your strengths?
What are your weaknesses?
 Explain to us the latest trends for women's clothing?
Which is your favorite clothing brand? Elaborate the same.
What are your salary expectations?
What attracted you to our company?
Where do you see yourself in the coming two years?
How would you lead the team members?
Can you explain the latest trend in children's wear?
What do you think that which brand of designer clothes are best at PacSun?
Describe in detail your skills and talent?
Explain your management qualities?
What makes you passionate about this work?
How did you learn about the opening job position in PacSun Company?
Would you be comfortable working on weekends and late nights?
How would you guide the employees to complete the weekly/ monthly target?
How has your skillset grown with the experience?
How would you attract customers to the PacSun stores?
Could you name some of the PacSun store locations nearby?
Why do you want this job?
Explain the latest marketing skills?
Would you prefer to travel to various locations for marketing our brands?
How would you convince the customers to buy a particular dress/accessories?
Name some of the shoe brands of the PacSun store?
What type of clothing is best suited for the Californian Traditional Culture?
How would you promote our clothing brands through social media platforms?
Describe the time when the senior-level officers criticized your work and how did you handle that situation?
Have you ever had trouble with a boss/ co-worker/ customer?
Do you prefer to work in teams or alone?
How would you prioritize implausible deadlines?
Pacsun Careers – Job Opportunities, Salary, More