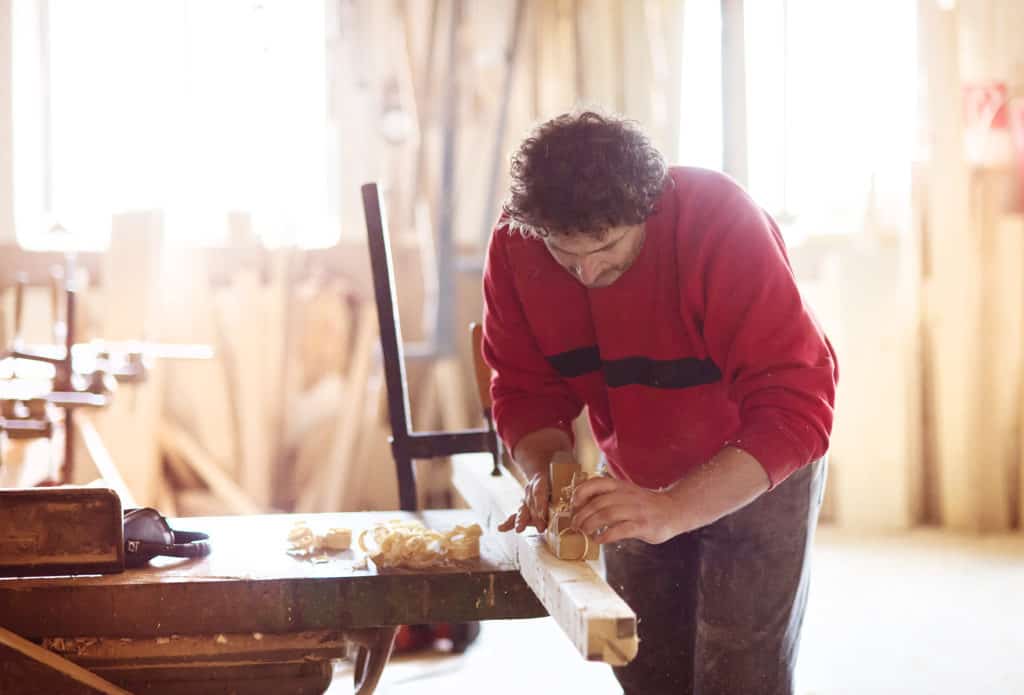 Introduction
Orchard Supply Hardware is a well-reputed American retailer of gardening products. The company also specializes in home improvement products. Started by thirty farmers, Orchard Supply has presently established its stores in Oregon and California. The company sells many products from building tools and electrical appliances to plants and gazebos for the garden. The company, besides providing excellent products, is also famous for giving ample job opportunities. So, if you are seeking a career in Orchard Supply Hardware. We will give you an in-depth analysis of Orchard Supply Hardware Careers in this article over here.
Orchard Supply Hardware Careers
The retail stores of Orchard Supply Hardware can provide ample job opportunities from Cashier to Heavy lifting jobs. There are various departments like Supply Chain, Administration, Executive, IT, Finance, Legal, store Planning, Marketing, Sales, Operation and Merchandizing, and much more. The most applied jobs at Orchard Supply Hardware include cashier, stocking Associate, Store managers, pick up associate, Department Managers, Receiving Specialists, Sales Lead, and much more. 
The detailed list of jobs along with their expected salary is given below: 
Cashier: The cashier is a position of great responsibility. From Customer service to addressing customer queries, you have to remain friendly and ready to answer. Besides this, you will also need to do some basic cleaning, stocking, and tidying work at the store. 

Salary: You can expect almost Eight to Twelve Dollars per hour as Cashier in Orchard Supply Hardware. 



Sales Associate: As the name suggests, you have to promote the sales of the company. In this role, you will be assigned one department where you will assist the customers. You have to understand their needs and pursue them to buy the company's products. Besides this, you will also be required to do some basic stuff and assigned duties. 

Salary: You can earn ten to eleven Dollars per hour in this job, which can increase up to fifteen dollars per hour. 



Stocking Associate: The in-charge of company stocks, the Stocking associate does not directly interact with the customers. The role of a stocking associate is to ensure that the stocks are in optimum capacity. You will need interpersonal skills to sail through the job. You have to balance between the front and the back of the store and ensure proper supply. 

Salary: There is no fixed salary for this position. Usually, you will get the minimum wages in this position. But the average wages are between nine to ten dollars per hour. 



Store Manager: Store managers are responsible for ensuring the achievement of sales targets by the store. A store manager monitors all the staff to ensure maximum customer satisfaction. Staff hiring and training would also be your duty in this position. In this way, you have to manage all the operational functions of the store. Besides all this, you have to ensure that the staff and customers are safe and the store is free of risk. 

Salary: As a store manager at Orchard Supply Hardware, you can earn up to 77k$ per year. 



Workbench: Workbench is a team of specialized and skilled workers with proficiency in rope cutting services, pipe threading, tool, knife sharpening, lock keying, window screening, etc. You will require some certifications and additional training to get this job. 
A Detailed List of Salaries for Different Departments at Orchard Supply Hardware
Customer Service Associate: $10.52/hour
Cashier: 8-12 Dollars/hr. 
Sales Department: Almost $13.35 per hour. 
Sales Lead: $16.97/hr. 
Warehouse Work: $15 an hour. 
Warehouse Associate: $29,496 per year. 
Stock Department: $12/hr. 
Shift Leader: 55000 Dollars per year
Manager on Duty: $32000/year
Director: 87k Dollars/year. 
Lead Supervisor: 40000 Dollars/year. 
Merchandise Manager: $121,000/year. 
Room Manager: $10.50/hr. 
These figures are based on approximation and can vary according to the circumstances. Also, there are several other jobs that the company might notify, but these are the most frequently and commonly notified positions by Orchard Supply Hardware. 
How to apply for various job opportunities at Orchard Supply Hardware? 
To apply for any position at Orchard Supply Hardware, you can either visit the Store Support Centre or apply online. If you choose the in-person method for applying at Orchard Supply Hardware, you have to visit the local store and get the application form for an entry-level position. The second method is to explore the various job opportunities available at Orchard Supply Hardware on their website. Then, you can apply for the position through an online application. Fill the application form visible on the website. Mention your experience and upload your CV. The site gives you an option to update the information later on. To stay updated with the latest career options at Orchard Supply Hardware, you have to keep an eye on the career section of their website. The hiring of employees is frequently done, and you have to look for the right opportunity. 
The Detailed Application Procedure for Applying at Orchard Supply Hardware
Firstly, you have to send your resume and cover letter to the company. Make sure to optimize your resume and cover letter according to the job needs. Try to avoid mistakes and use keywords for passing the ATS. Once your Resume is approved, you will be called for the interview. You should take a copy of your resume, a pen and paper, and a list of references to show the interviewer. Look confident, wear neat clothes and try to make eye contact with the interviewer. After passing the interview, you might be asked to give a pre-employment test like Basic general skills, entry-level mechanics, job fit test, maintenance, etc. Finally, before final hiring, you have to pass a drug test. 
What are the requirements for applying at Orchard Supply Hardware? 
You must have a college degree and at least eighteen years of age 
A high school diploma or equivalent is a must for an entry-level job. 
For managerial jobs, the company might ask for additional education and management degrees. 
What are the benefits of working with Orchard Supply? 
The best part of working with Orchard Supply Hardware Company is the opportunity to learn and grow in this industry. You can get further training and develop your personality. 
You can also get medical benefits like Dental and other medical insurance. 
The Retirement plans also pay off well if you are a full-time employee. 
The working hours are between 8 am to 8 pm on Sunday, and 7 am to 9 pm on rest other days (Monday to Saturday). 
You will get paid family leaves for ten weeks if any family member is sick. 
The events and celebrations at Orchard Supply, like monthly town meetings, are a great pleasure. 
The license dues, renewal fee, and other such industry certification costs are covered by the company. 
The company allows you to take a flexible off from work to recharge and refresh yourself. 
You get an opportunity to work in a diverse and respectable environment. 
Employees also get a chance to join club Orchard and earn incentives, special offers, merchandise, special birthday gifts, and much more. 
Interview Questions
Why do you want to work with us? 
For this most frequently asked question, you have to do some research before going for an interview. First, read the positive aspects of working at Orchards supply Hardware. You can mention the employee-friendly environment, work ethics, ample opportunity to grow, learn and develop your personality. If you have specific interests that align with the job and the company, you can mention them. 
For instance, I want to work here because customer satisfaction is the priority at your company, which means you won't compromise with the quality. Therefore, it would give me immense pleasure to work with a company like yours where I will get the opportunity to learn while working and work towards achieving excellence.
What are your career goals (Where do you see yourself in coming years)? 
In this question, you have to portray yourself as ambitious but realistic. For example, you can say that I see myself working as the top manager of the departmental store in the coming years. You can mention the highest position of the department you are applying in. Mention your traits.
Example: Through my hard work, perseverance, and determination, I aspire to grow in my career and see myself in the position of Department Manager. 
If you are given a job in the company and you find your fellow employee stealing something, what would be your response? 
You have to show your honesty and integrity for the firm. Then, you will report the matter to the concerned authorities. I would also ask for the reason from my fellow employee and help him financially if I can. This way, I will ensure both professionalism and responsible nature. 
What can you do to ensure maximum customer satisfaction? 
You have to show that customer satisfaction is the priority for you, and you always try to stay calm and satisfy the customers' queries. Then, you can mention any previous experience where you worked hard for customer satisfaction. 
For instance, Sir, I feel that excellent customer service is the key to a successful business. I also tried to ensure that every customer was happy and satisfied with the company in my previous job. At one such exposure, an angry customer started blaming us for something. But we heard from him patiently and asked about the problem. When we looked into the matter, it was his fault. But we behaved most calmly, and he was satisfied with our service, at last.
What are your weaknesses? 
Never say that I don't have any weakness because the recruiter also knows that no one is perfect. For example, you can say that my biggest weakness is that I feel shy in public speaking. But I am trying to overcome this problem by joining a course and regular speaking practice in front of the mirror. In this way, you will show the employer that you are working hard to overcome your weaknesses. 
What were your duties in your previous job?
I worked as a cashier in my previous job (the role can differ according to your experience). My primary responsibilities were to handle the customers, address their queries, manage the accounts, and ensure the cleanliness and proper organization of the store. It was a great experience, and I learned organizational skills, management skills, teamwork, and coordination.  
How much salary do you expect? 
This question requires primary research. First, you have to see how much the company is offering its present employees in the same position. Then, you can contact them on LinkedIn or search on google. Also, check for the basic pay that other people in the same position in different industries. This will make sure that you are not seeking a very high or very low salary. 
FAQs
How much time does Orchard Supply Hardware take for hiring? 
It is a week-long process. First, your online application is reviewed and sent to the store manager. If they are impressed, they will call for an interview, after which a drug test will be conducted. Then you will have an orientation, and you will be hired within two weeks. 
How's the overall interview process at Orchard Supply Hardware? 
The interview is not much difficult, but they want you to be professional. They might ask a lot of questions to understand your personality and then make a decision. The questions are mostly basic interview questions based on math skills, customer interaction, and work pressure. So, you have to stay confident, relaxed, dressed up properly, honest, and prepared to show that you can add value to their company. 
Are tattoos and piercings prohibited in Orchard Supply Hardware Company? 
No, tattoos and piercings are not a major issue if they are not vulgar or offensive. So you don't need to cover your tattoos with full sleeves or something if you are coming for an interview or got a job in the company. 
What is the overall work environment at Orchard Supply Hardware? 
Orchard Supply hardware gives you a great learning opportunity while working. Some days can be very hectic, and you will need the ability to work under pressure. The co-workers are helpful. You might get some unhappy customers, and you need to learn how to deal with them. 
Orchard Supply Hardware Careers Complete Guide