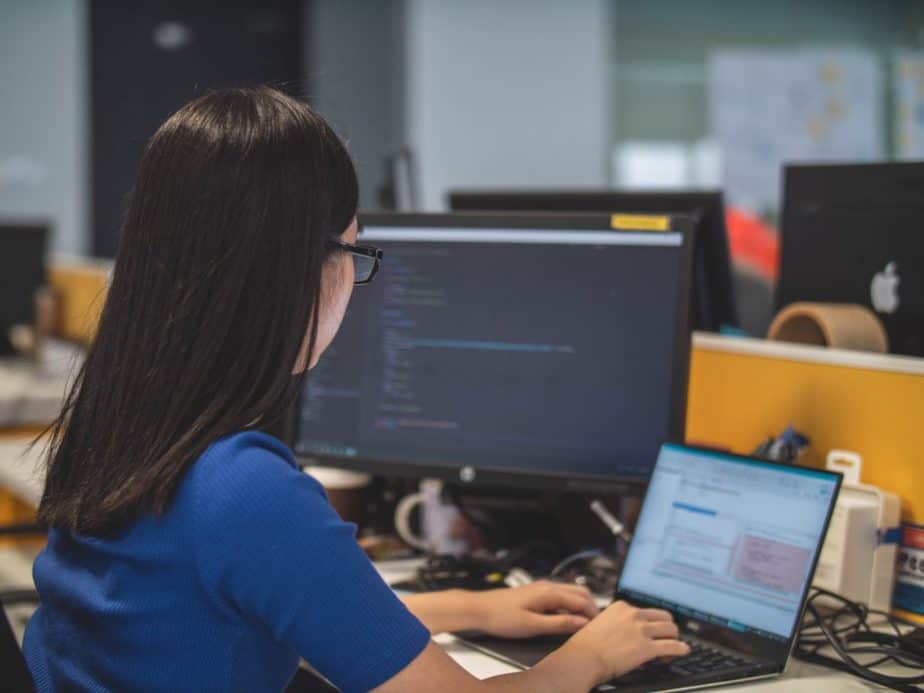 Every day so many job vacancies are created and they are posted either on social media or to some job search websites. Unemployed people now have a lot to choose from. However, the advantage of jobs with no experience has grown a lot in recent days. Let's know about the Online Jobs With No Experience.
If a company decides to hire fresh candidates for a particular job then they can do it online only. Interested fresh candidates can easily apply for those vacancies and work for such organizations. Some jobs do not need experience and they can be done from home itself. 
Students who want to start earning must have a look at some of these jobs. Some jobs might not be on a work-from-home basis and some are completely work-from-home. In the United States, inexperienced students can earn up to $7.00 to $9.00 every hour. 
The hourly rate mentioned above is for offline jobs in the United States or it can be for some online jobs too. Online jobs are easy to hunt as it only requires surfing over the internet. 
If you are good with numbers then you can work as an accountant at a renowned company. Having no experience does not mean that one does not possess any skill or knowledge. If you have some basic skills then your job search would be easier. 
One can always start blogging if one wants to go solo for earning. However, things like blogging will take a lot of time when you start afresh. But, these are some basic works that do not need any experience. Depending on the skills one can decide the inexperienced job that they can opt for. 
Non-experienced workers can benefit a lot from working for different organizations. There was a survey last year where results showed that remote work had benefitted both the employer and employee. 
Steps To Work Online With No Experience 
The first step would include searching for online jobs that one is interested in. 
Make sure that the company that you are applying for is hiring non-experienced workers.
If you have contacted the organization, make sure to tell him/her about your skills and knowledge. 
The employer would understand your interests and preferences better if you let him know about your interests to your employer. 
Choose online jobs that are easy like data entry, interpreter, tech support, etc.
Make sure that you read all the instructions before signing the offer letter. 
Online Jobs With No Experience Examples
Employers are always looking for fresh candidates for a particular job. Eligible candidates can apply for the same through several networking systems. This benefit has been accessible to anyone who wishes to apply for a particular job from any part of the world. 
Online-based jobs are a work from home jobs. These types of jobs do not demand much from their employees but some companies' work can be a huge workload. Here are some online jobs examples that a non-experienced person can apply easily.  
As the name suggests you should have an idea about what type of work will be done if you opt for a data entry job. Data entry jobs are completely online mode works but they can be done offline as well. Offline work means going to the office to the work. 
Data entry jobs are one of the jobs where you will not need any past work experience. However, there might be some differences from one company to another but they are almost the same thing. 
Data entry jobs require employees working on a computer or a laptop. Most professionals use data processing programs so that they can enter data into a database.  The job of a data entry worker might not sound astonishing but one can gain some experience out of it.
Some basic skills that one must possess for data entry work must be a proficient typewriter and have basic technical skills. Communication should be good both verbal and as well as written. A data entry worker should be able to multitask. Prepare a resume and include your skills so that your employer can hire you. 
The average pay for top data entry workers could be more than $70,000 per year. However, inexperienced workers can expect about $13 hourly. This means more experience will provide extra monetary benefits. 
Content writing has been in huge demand when it comes to online jobs with no experience. Most students want to earn by writing content for companies and organizations. Some companies hire fresh candidates for a content writing job. 
A content writing job is fully online and is a work-from-home job. However, the work of a content writer might not ask you to write content every time. Some content writing jobs require candidates to receive training on SEO and other such kinds of things. But, the work of a content writer is pretty easy and has decent pay for inexperienced workers. 
Content writers in the United States of America can make about $60,000 per year. Experienced workers can earn much higher than $60,000 per year. Inexperienced content writers can earn $44,850 per year. 
Gain as much experience as possible so that you can earn enough to pay your bills. Even in a country like India, content writing jobs pay a pretty decent amount. 
A travel consultant requires assisting people who are interested in taking holiday vacations. A travel consultant will do all the things to make sure that the customers are satisfied when they go to a tourist destination. Some of the basic works of a travel consultant would include taking care of the needs of clients. 
The job can be done online from the comfort of your home or it can be done offline. If you want to apply for these kinds of jobs then you must have a wide knowledge of various fields. Some of them are weather and climate, airways policies, travel documentation (visas, and passports), etc. 
Other than some basic works of a travel assistant they require working with several hotel and resort managers for reservations. This means good communication skills and managing skills are required for the job. 
Candidates with zero experience can apply for these kinds of jobs but the payment is quite low. Professional earners can earn up to $47,500 per year whereas an inexperienced can expect around $30,000 per year approximately. 
Several institutions have come up with teaching advertisements. However, nowadays most of these advertisements are for work from home jobs. There are a lot of candidates waiting for these kinds of jobs in the United States of America. 
Teaching jobs might not require experience but one should possess basic skills. If the job is done on an online platform then candidates should know about using technological items. A teaching job also requires good communication skills and managing skills. 
Inexperienced candidates interested in the role of a teacher should know how to handle children and teenagers. The pay for an inexperienced teacher in the United States is quite good. Top earners in this kind of profession earn about $52,000 per year approximately. 
Digital marketing is another job that anyone can do in the US or from any part of the world. Digital marketing is a required position at most leading companies especially, since the pandemic situation. Since all types of works have become online, people are using social media tools for marketing. 
Even non-experienced candidates can apply for digital marketing positions at a company if the company is willing to hire fresh candidates. Search for jobs on job searching websites according to your preferences and then apply for it. 
To become a digital marketer you can take online free courses which might help you when you are hired. On the other hand, you will gain some idea and knowledge about the work if you take an online course in digital marketing.  
Proofreading is another demanding job that one can do without any past work experience. Working as a proofreader will give you plenty of time for your other miscellaneous work. If you have a good command of the English language then proofreading might be suitable for you. 
You just have to scan grammar mistakes and spelling mistakes and this is what makes proofreading a great entry-level job. Jobs like these can be done anywhere even if you are traveling you can do this type of job. 
Some companies are willing to hire people interested to do game reviews on the internet. If you like doing such kinds of reviews then you might have to chance to earn by reviewing games. Reviewing games can be done completely online and it will not require any previous experience. 
Game reviewers can make a pretty decent amount in the United States. The maximum amount that one can earn in the US would be around $105,000. If you just want to earn then doing game reviews would be the best job.  
A social media evaluator is another type of job that is quite interesting and most people can do it without any previous experience. As the name suggests one has to work on using social media. But, the work of a social media evaluator is quite different because they provide feedback on news feeds. 
They also provide feedback on other websites and advertisements. The tasks that you would be asked to do could be several and it might vary from one company to another. Sometimes a social media evaluator can be asked to rate the quality of advertisements. 
A virtual assistant is an online and work-from-home-based job that you might be interested to work at. The job description of a virtual assistant can include helping people managing their emails, answering phone calls, and other such types of work. 
You might also be asked to manage the database of your company and also handle social media. So, all this kind of work can be done from the comfort of your home. This type of work is a mostly self-employed type of work but if any company is willing to hire for such roles then you can apply for it. 
You can start making interesting videos and then upload them on the social media platform Youtube. If you want to earn solo then you can become a blogger. Otherwise, some companies are interested to hire candidates who can make interesting videos that can be uploaded on Youtube. 
Now, most of you would be interested to do this kind of job because there will be no experience required to do this kind of work. One just has to have skills and some basic knowledge and then you are good to go to earn enough money at the end of the month.
There also might be a huge difference in the payment from one work to another. If you are planning to start personal blogging then it will take some time before you start earning from Youtube. 
Online Jobs Skills & Knowledge Requirement
Online jobs would require fresh candidates to inherit as many skills and knowledge as possible. Some of the most common skills are as the following:
 Internet browsing skills are the basic skills that one should have if they are searching for non-experienced online jobs. Online jobs require searching and browsing the internet and this is why having browsing skills will make your work easier.
Technical skills mean knowing how to use technologies like web-cam, voice recognition software, and other such kinds of stuff. These skills can be gained by anyone and prove to be quite handy when you enter any company. 
Software handling skills are skills that require knowing and handling different types of software. Most people do not know how to use software and thus that becomes a setback. There are different types of software and you should know how to use each one of them.
Communication skills are one of the most common skills that are required irrespective of the job. Whether it is online jobs or offline one must be effective when it comes to communication. Non-experienced jobs like teaching require good communicating skills.
Time management skills are another one of the most important skills that one must have. You might have flexible work hours but you need to manage your time. There will be several projects that you might be working on and you have to meet tight deadlines at the same time. 
Self-motivation comes under skills that one must-have for working online. Most people lack motivation whether it is an online job or offline. If you are self-motivated then only you can focus on your work and your employer might give you a promotion too. 
Language skills come under the category of communication skills. But, if you know several languages apart from your mother tongue organizations will show their interest in hiring you. Even if you know English you can be hired in companies but you must have good command. 
Depending on the job that you opt for will determine what skills and knowledge that one should possess. Jobs like teaching jobs would require skills like technical skills, communication skills, managing skills, internet handling skills, and other such kinds of skills. 
Another skill that one should have for online and as well as for offline jobs is time management. There will be some jobs where you have to multitask like data entry jobs or any other job. One should be able to manage time so that he/she can meet tight deadlines. 
The inexperienced jobs that are mentioned above can be an opportunity for fresh candidates to turn that opportunity into a professional career.  So, when it comes to online jobs one should not hesitate to apply. 
Online Jobs Benefits & Advantages
There are several benefits and advantages of online jobs or working from home. Some people have concluded that they feel satisfied and motivated working from their homes. This is only because they do not have to wake up early and get dressed up. Some benefits and advantages of working online are as the following:
Companies will give you enough time to complete your work but there is a deadline that you have to meet. However, a flexible schedule is one of the biggest advantages for online jobs because one has to manage their family matters too. 
Since online jobs are work-from-home jobs one does not have to wear a suit to work every day. But, whenever there is a meeting one should be in their formals. Most people feel comfortable in their informal clothes like a normal shirt and casual pants. 
No distractions from other employees
Offline jobs mean working with other people. But, when it comes to online jobs one can be free from other employees' disturbance. There can be disturbance anytime which might distract you from your work. In the case of online jobs that does not happen and you can focus on your work. 
Work from home jobs is online and employees do not have to show up in the office. Some employees might take a mode of public transport to reach the office but that would not be the case if it is an online job. This way employees working online can save extra. 
Starting an online business is a huge step for non-experienced people. If you are interested in working for yourself then you must receive proper training before moving further. Try not to take decisions without measuring the risks. 
However, anything is possible if you come across the right resources at the right time. Building an online business would be easy if things go according to your way. Going solo might not provide a steady income at the beginning but online jobs have got fixed pay. 
Once you start to gain knowledge and basic soft skills then there will be plenty of opportunities for you to get into a job. Most employees demand only some basic skills and knowledge from their employees. Some of these jobs are easy and earning becomes much easier. 
Conclusion 
In the end, all that matters is how much you make every year or month because money is the only factor that will motivate people to work. Online jobs have grown way bigger these days and there is huge scope for non-experienced people. 
Look for job advertisements that you can do online. Gain knowledge and experience while you are doing inexperienced jobs because it will benefit you. Learn soft skills so that you can have an extra advantage while you are joining a new job. 
Frequently Asked Questions
How to do online jobs?
Ans: Online jobs are easy to find because they will be posted on several online job searching platforms. One can easily look for their interesting working areas and apply them to at the same time. 
What are some online jobs that I can do without having past work experience?
Ans: Some jobs that do not require any past work experience are as the following:
Blogging/Vlogging
Online business/store
Freelance writer
Travel specialist
Product feedback specialist
Online teacher
How much will I make if I work as an online teacher?
Ans: An online teacher can earn around $3,000 on monthly basis. Professional online teachers earn around $50,000 per year approximately in the United States of America. 
How to start an online business in the USA?
Ans: To start an online business in the US follow the following points:
Research about a problem and find a solution to it.
Write a copy that will sell.
Build a website that you can use easily.
Use online tools like SEO so that there is traffic to your website.
Develop goodwill for yourself and as well as for your business.
Communicate with your customers.
How good are online jobs in the USA?
Ans: There are thousands of online jobs in the USA. These are real jobs where one can earn money online from the comfort of their homes. 
Which is the top paid online jobs?
Ans: Some of the top paid online jobs are as the following:
Content creator
Digital marketing specialist
Virtual assistant
Customer support
Social media marketing
Online Jobs With No Experience