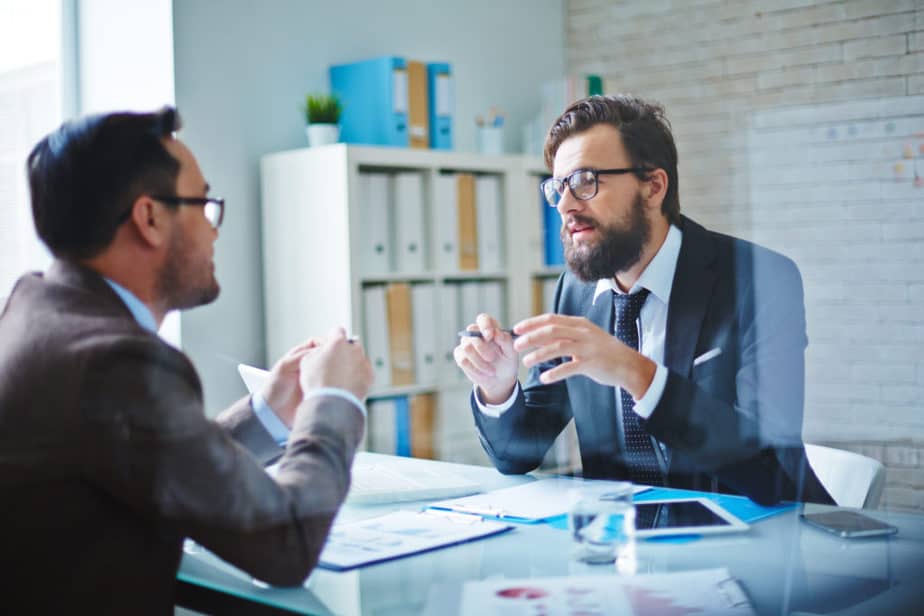 For many years, Aflac is known for its best service and customer support. Is Aflac a Good Company to Work in? Many employees find Aflac to be one of the best companies to work at, to know the reason behind this read the article till the end.
Introduction
Aflac stands for American Family Life Assurance Company is an Insurance company based in America that was founded in 1955 and is the largest insurance supplement, provider. The headquarter of Aflac is set up in Columbus, Georgia, United States. The company works on the basic concept of underwriting insurance policies and giving cash benefits to policyholders, in case of an accident or illness. 
Along with providing many benefits to customers, the employees find Aflac a good place to work because of salary and benefits allowance for employees. 
Salary
The amount paid to employees at Aflac is competitive and comprehensive. Though, the salary fluctuates depending on the location, position you are working on, experience, and skills. 
As per the data from indeed.com, the estimated salary given to employees are as follows: 
| | |
| --- | --- |
| Job Position | Salary |
| Account Coordinator | $51, 010 per annum |
| Business Developmental Consultant | $94, 985 per annum |
| Commercial Sales Executive | $18. 01 per hour  |
| Direct Sales Representative | $55, 958 per annum  |
| Lead Generation Specialist | $53, 035 per annum  |
| Benefits Consultant | $52, 099 per year  |
| Entry-level associate | $53, 819 per annum |
| Outside sales representative | $55, 287 per annum  |
Benefits
Aflac aims to provide maximum benefits to its employees to boost their morale. The official website of Aflac has provided many benefits to customers which are highlighted below: 
100% company paid short-term disability 
Long-term disability insurance 
Life insurance 
Flexible Spending Accounts 
Company Paid Aflac Policies
State of the art fitness center
Walking trails
401K – 4% company match 
4% contribution from Aflac (provided after one year of service)
Free health screenings
On-site employee Acute Care Center
Health Clinic with onsite Physical 
Therapy and behavioral health coaches
Employee guide program
Counseling Sessions
On-Site Daycare at HQ
 Daycare Subsidy
Paid Maternal & Paternal Leave
Company Holidays
Educational Scholarships
Aflac Credit Union
Financial Wellness and Coaching
Dental insurance 
Vision Insurance
Identity Protection (Company Paid)
Apart from benefits, what all makes Aflac a good place to work?
The answer is simple, Aflac provides an atmosphere that is easy to adjust to, and employees there are comfortable working in such an environment. From pieces of training to unlimited working potential everything about Aflac is just perfect. The management team of any company should be helpful and wonderful to make the employees feel comfortable at the company. If you want to boost your career and have a good hold on your professional skills then you should work for Aflac. 
As per the sources, the career advancement and personal growth is the major reason why employees want to work for Aflac. According to the data, 92% of employees working at Aflac are happy to work for the company. 
General Requirements: 
Every company has certain eligibility criteria which an applicant must fulfill. For your assistance, the eligibility criteria are given below though they can differ depending on the job profile you are applying for:
1. You should be above 18 years to work at Aflac.
2. Must possess deep knowledge related to insurance and other products of the company. 
3. You should have a high school degree or GED or any degree equivalent to that. 
4. Interpersonal skills including communication skills, leadership qualities, confidence, and various other skills play an important role. 
5. You must have a proper health and life insurance license. 
How to apply for a job?
The company accepts the applications for different job vacancies available through the online application submitted on the portal of Aflac. The applicants are supposed to create a profile that includes their details and further basic information. Then, the candidates have to apply for the particular job they choose and upload their resumes. The online portal is important and beneficial for quick processing to get hired. 
The procedure to apply for a job online is given below. Follow these basic steps to successfully apply for the job position you aimed at: 
Step 1: Firstly, you need to browse 'Aflac Careers Home', where you will find the option of 'View All Jobs'. 
Step 2: In the 'View All Jobs' section, you will find the list of jobs available at the company. 
Step 3: Once, you select the job which suits your educational qualification and interpersonal skills, you can apply for the job.
Step 4: To apply for a position, you need to create an account at the online portal of Aflac. For creating an account you have to fill in your e-mail id, password, and your name. 
Step 5: Once you have created the profile, you have to just login into your account and apply for a suitable job position. 
How long does it take to get hired at Aflac?
The company is well-known for its conduct and execution, so many applicants try to fill in the application form for different positions. So, reviewing all the applications and selecting the best candidate takes time. Once, you were done filling the application form, the recruiters will call you and fix a telephonic interview. Once, you are selected in a telephonic interview, the recruiters will fix a face-to-face interview. 
The whole hiring process takes as long as a month. If you don't have a proper insurance license, then obviously the procedure can take a bit longer. But, one thing is for sure that if the company is in urgent need to fill that position then the whole process is completed in a lesser time. The period for hiring can vary depending on the training and other testing procedures. 
Conclusion
American Family Life Assurance Company, also known as Aflac, is popular amongst Americans and various other parts of the company. Aflac is an American Insurance company founded by Amos brothers John Amos, Paul Amos, and Bill Amos. Day-by-day, the company is progressing and is actively serving its customer all over the United States and Japan. As per the company, they "provides financial protection to more than 50 million people worldwide". The main products in which company deal is Life Insurance and Supplement Health. 
Frequently Asked Questions
Ques. 1: On what concept does Aflac work?
Ans. 1: Aflac has a nice concept of working, all the major dealings are in insurance. The company gives lump-sum cash benefits to the policyholders, in case you are diagnosed or treated for some major illness. Along with diseases like cancer, the company provides benefits to coronavirus victims, even if they are not taken to hospital but their work is halted. 
Ques. 2: How much does insurance at Aflac cost?
Ans. 2: On average the insurance plan goes from $8 to $25+ per month. The amount of insurance plan depends on your requirement. As per the applicant and their deductible annual salary the insurance plan is decided. Every policy has a different policy range, so according to your need, the policy price is decided. 
Ques. 3: What is the minimum age required to work at Aflac?
Ans. 3: Every company has certain rules regarding the hiring of a candidate. As per the policy of Aflac, you should be above 18 years to work at Aflac. 
Ques. 4: How should one get prepared for an interview?
Ans. 4: Going for an interview at Aflac, you just have to follow the given basic steps.
Arrive before time 
Dress Properly
Carry important documents 
Be polite and confident
Be professional
Is Aflac a Good Company to Work in?