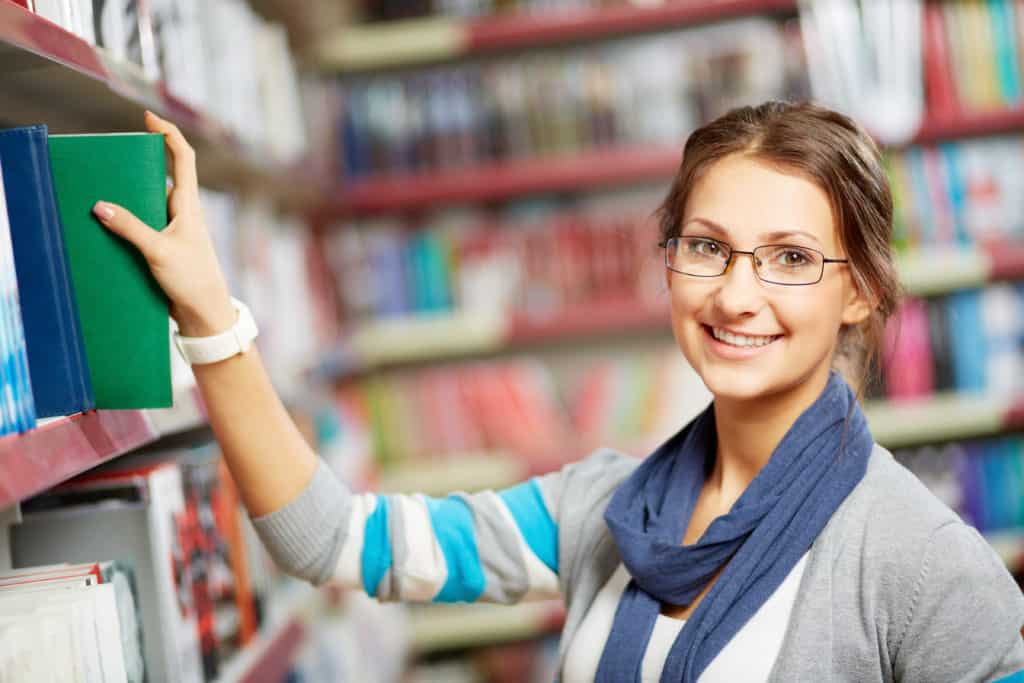 Getting a good job is not an easy task as it requires a lot of effort. Some jobs may pay less but require a lot of physical effort, and some pay well with less physical work. So there are some nonphysical jobs through which you can earn a good salary, including less physical labor but more skill. Some of these jobs are discussed in this article. Everyone cannot work under pressure and do physical jobs, so sometimes the high stress can get the largest rewards. Fortunately, if you are one of those people, you have some very high-paying and interesting jobs that may pay you well and save you from working under heart pressure or employing too much physical effort. So, let's get straight to the topic- Non-Physical Jobs That Pay Well.
Benefits of Non-Physical Job
These are some benefits which you gain by doing Non-Physical Jobs:
Save Money: You can start saving more money and can start up your own business from the money you have saved because you will be saving the energy of doing physical jobs. 


Save Time: Also you can start saving more time as less energy is consumed when you'd do work from home jobs or some high-paying professional jobs. This time can be used for other work or personal growth.


 Flexible Hours: Better and flexible hours of working is a great benefit if you are in non-physical jobs. This will help you spend your time efficiently along with the job and can also do other household work.


 More Family Time: If you want to pursue a highly physical job then you may not be able to give enough time to your family. But with these non-physical jobs, you can get enough time for your family as well give time to your job also, and fulfill the family commitments on time.


A Good Amount of Salary:  By taking off non-physical jobs you can earn a good amount of salary because you are going to provide your services and in return, you will be paid for them which are non-physical which will require some eligibility of specialized degrees or skills in that particular field or area.


Better Job Opportunities: If you are working in some companies or corporate world, there are chances of getting better opportunities and getting promotions based on the performance and also increasing the pay or salary.


Other Benefits: The other benefits are that you will be satisfied with the job, will have a better self, develop self-sufficiency in life and gain more knowledge and skills.
People Who Can Opt for Non-Physical Job
Now it's the time to reduce stress and reduce the rule of thumb of working hard to earn money. So here is the list of some fun jobs for you.
Average Pay:$60000-$70000
Personal Trainer. If you are good at providing personal training, then becoming a personal trainer is a good option. It pays a good amount of money. You can train martial arts, image coach, sports training, gym training, finance and business training, etc.
Annual Pay: $100000-$110000
Even if you have learned a lot about science in your school, becoming a geologist will help you develop greater insight into what you have already learned. The work of the geologist is to predict the movements taking place on the earth and researching different causes and effects of different natural calamities like volcanic eruptions, earthquakes, tsunamis, flood landslides. This can be fun doing the job because it will pay you well and help you increase your knowledge and experience in the field of Geology.
Average Pay: $7000-$80000
Food Technologist is a great option for those who have flavoury taste buds. However, if you are interested and have a passion for cooking, then there is an opportunity for you to wait in the food industry. You can research and analyze different things about the food we eat and find out how to make it tasty and presentation, which could be more durable and stored for a longer period. It may look a little challenging, but you can easily work stress-free in a food lab, where you can research ingredients and the preparation techniques along with nutritional requirements of food.
Average Annual Pay: $70000-$180000
Everyone in the world does not possess artistic talent, but if you have, then you are the lucky one. If you possess any artistic skills, then there is a great opportunity for you to wait behind the scenes in the creative industries. You can take up the art director's job in different creative fields like advertising, magazine publication, producing TV shows, fashion shows, or even becoming a YouTube video director.
Is working from home or a non-physical job beneficial?
By taking physical jobs, there are many benefits, including raising heart rate, improving blood pressure, developing strength and stamina, and improving cardiovascular activities. But when these activities are done moderately than, it is good for health. But higher intensity jobs may lead to becoming the main list overburden and affect health in the long run.
High Paying Non-Physical Jobs
Non -physical jobs include certain jobs which provide a great amount of salary and pay well. These are as follows:
Average Pay $50,000-$8,000
If you want to do some non-physical job that does not require too much physical effort, then you can go on to become an audiologist. First, you need to study for a doctorate and obtain a license to practice it privately. Once you get into this stress-free career, your work will diagnose patient hearing-related problems and treat them for the same. You need to do some research in this field, but it is all a mental job and not a physical job. This job will pay you a good amount of income in Dollars, ranging from $50000-$80000. It's a challenging and kind of rewarding job.
Average Pay: $50,000-$60,000
A library is a place where generally people come to read and study books. Also, some of the people may come for research purposes. So if you have an interest in reading and getting knowledge, then becoming a librarian is a great opportunity for you, as the library is a very quiet place and the environment also remains very calm. So you can concentrate and focus and can work without any stress. Also, being a librarian is an enjoyable task because you are not too overburdened with so many responsibilities. Your duties will be to help the students find the books, arrange them properly, and keep track of all the books issued and check.
Average Pay: $70,000-$80,000
Nowadays, a new career is booming due to this coronavirus pandemic situation in the world. When it comes to writing, people generally prefer technical writers because everybody doesn't possess the talent for writing. Only a few people can write quality and technical content. This implies that if you possess the writing skill, then you will be the best option to choose it as a career and earn a good amount of money. The content must be original and non-existent in the world to ensure originality.
Technical writing involves writing about the content related to the instructions manual or working about a particular product or service. Hence, you need some specialized skills and expertise in the area of that particular product.
Average Pay: $100,580-$120,000
An optometrist is a kind of profession in which you will treat the patients who have the problem related to eye-related areas. You need to acquire a license from the state and must also possess experience in this field. It may look a little stressful, but it does not require too much physical effort, and once you start doing it with time, you will become more comfortable and confident and start liking your job. In addition, it will help you in earning a monthly average salary of about 110,000 dollars to $120,000 per year.
Frequently Asked Questions
Do non-physical high-paying jobs require degrees?
Answer: To apply for these high-paying jobs, you must first invest your time in occupying eligible and high degrees for getting into these jobs. But in some careers, there is no requirement for taking a high degree. The degrees may require a high school diploma, licenses, on-the-job training, and a certificate.
But it is not necessary that you need to process a particular degree only if you have talent and possess skills, then you can easily get into these jobs. These fields are quite diverse and financially rewarding and leading to long-term success. These jobs do not even need any post-graduation, graduation, or bachelor's degree.
Do non-physical jobs pay well?
Answer: Many jobs pay well in dollars, ranging from $40000 to $93000 annually. That pay between $60,000 and $90,000 and evoke minimal stress include dietician, audiologist, technical writer, hydrologist, and geographer. By taking into consideration, enjoyable career options are available with high pay and competitive salary. With competitive salaries above $100,000, enjoyable careers include mathematician, astronomer, orthodontist, physicist, and political scientist.
Conclusion
Success is not dependent on any degree or just making money, but it comes out of passion and motivation by working hard towards achieving financial goals. And you can earn a lot of money and happiness by just doing some non-physical jobs.
Non-Physical Jobs That Pay Well- Best Jobs and Its Benefits