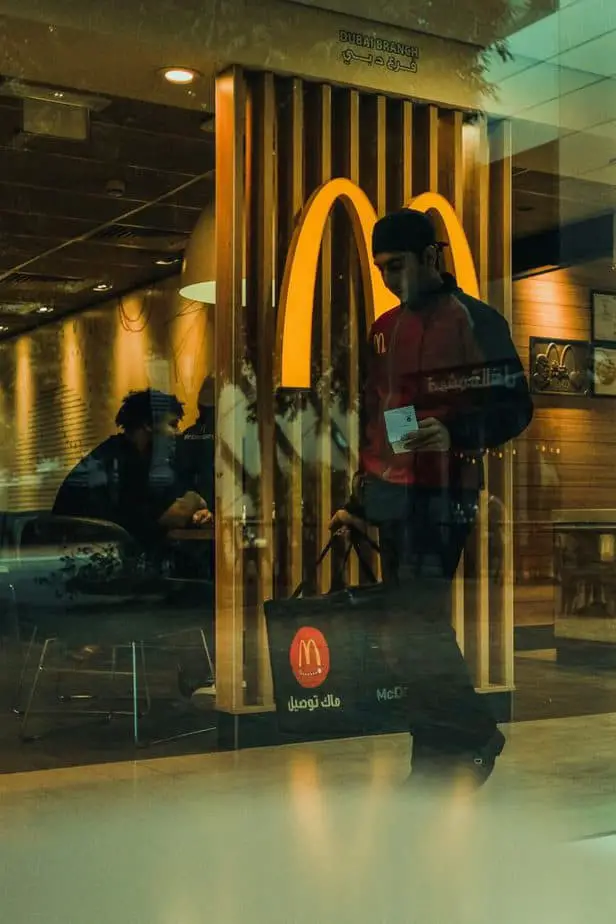 Mcdonald's has been around for a long period and they have successfully been able to maintain consistency and build a name for themselves in the fast food service industry. Known as one of the world's leading fast-food restaurant chains, Mcdonalds was founded in 1948 by the Mcdonalds brothers, who operated a fast food service chain from a small shop. They provide special and delicious hamburgers that won the hearts of many customers. Currently, Mcdonald's is known for rendering food to more than 60 million customers daily. Here, let's see about McDonald's Careers.
As customers increase, there is also an increase in the need for employees who will join the fast-food service chain to ensure that customers are given the best of service. As a result of this Mcdonald's provides several job opportunities to thousands of individuals in more than 100 countries. These individuals are employed to carry out several duties to ensure that everything runs smoothly in the organization. In this article, we are going to closely examine several job positions available at Mcdonald's and the duties attached to them. This will help you properly understand the various job positions and also help you assess your strengths in line with the job. 
MCDONALD'S CAREERS
WHAT ARE THE MCDONALDS POSITIONS AVAILABLE?
Crew Member
Cashier
Cook
Shift Manager
Department Manager
MCDONALD CREW MEMBER JOB DESCRIPTION 
Working as a crew member at Mcdonald's will require that you work in the kitchen and be conversant with different recipes. They work to make sure that menu items are properly prepared in the kitchen and also ensure that their kitchen is kept clean. Crew members also work in the restaurant, they assist in taking orders and attending to customers. This position is suitable for those desiring to do a part-time job. Also, it is the best place to begin a career for those seeking to build a career at Mcdonald's.To be a crew member you must be hardworking and be willing to adapt to different work conditions, love to communicate and interact with people, work diligently and quickly, and also enjoy taking challenges. This position is suitable for individuals who are daring and willing to take on challenges, and also try out new things. You must be eager to learn and also work under food safety rules and regulations. Your responsibilities would involve the following:
Give customers a warm welcome: Everyone loves to be treated right. As a crew member, you are charged with the responsibility of greeting customers as they visit the store and ensure that their needs are met suitably and comfortably. You are also expected to be polite in addressing customers even if they are rude or angry at you. Mcdonald's prioritizes customer satisfaction, so as a crew member you must be the right representation of the organization.
Ensure food safety standards are properly kept: Working as a crew member, you must ensure that as you prepare meals to meet customer needs all food preparation should be carried out under the confines of food safety measures. You should also ensure that other team members comply with food safety standards.
Partnership with other crew members: To achieve more as a team, everyone has to contribute greatly to the success of the organization. You will be expected to work with other crew members to meet customers' needs. Division of labor will help the team accomplish more quickly, so you should get involved. You will also be expected to take instructions from the shift and department manager where and when necessary. 
Preparation of Mcdonald's food: This is one of your major responsibilities. As a crewmember, this is why you are employed to become a part of the team. You will be required to cook several menu items daily. So, you must be conversant with the meals and be an individual who loves cooking because you are going to be doing a lot of food preparation for the Mcdonald's world-famous food. Food preparation should be carried out in line with Mcdonald's specifications. This means that you are expected to pay attention to details.
Ensure that restaurant spaces are kept clean: It is hygienic to keep the place you prepare and eat meals clean. Crew members are also charged with the responsibilities of keeping the restaurants, kitchen and serving points clean always. They are charged with the responsibility of sweeping, cleaning, and emptying the trash can.
Taking orders: Beyond cooking, you will be required to take accurate food orders. You must pay detailed attention to the requirements of each individual and ensure that nothing is left out. If you forget anything, the customer may be disappointed in the service you render, so ensure that nothing like that is done. Make the orders you take are properly correct and well attended to.
Stock Shelves: On some occasions, you will be required to restock shelves where a need appears. In addition, you will have to interact with a lot of customers, so you will be charged with the responsibilities of resolving complaints from customers when they show up. Your best is also expected when treating a customer. Crew members are also expected to run the drive-thru.
Crew members will be required to work nothing less than 30-35 hours per week, whether as per time or full-time staff. 
MCDONALD CASHIER JOB DESCRIPTION
The cashier is also an entry-level position that requires you to assist customers with their orders, process payment, and give change where necessary. As a cashier, you will be required to work an average of 15-30 hours per week. This position is usually a part-time position. You also must be hardworking, physically fit, and very familiar with kitchen equipment, since your work would revolve around attending to the kitchen needs. You must be friendly and easygoing because you would be interacting with several customers including team members. You should also know how to multitask efficiently because your task will cut across several assignments. You would also be required to assist in the preparation of McDonald's menu items, so ensure that you love working in a food preparation environment. Your responsibilities would include the following:
Take orders and ensure they are properly packaged: Cashiers take orders from customers, make sure that they are correctly imputed in the appropriate location of the restaurant system. They also monitor orders to make sure that it is ready in time so that customers are not kept waiting for long. You will be acting as a link between the customers and the grill team, which means if anything goes wrong at your end, then the order will come out wrong. Ensure that you multitask efficiently.
Making change customers and adhering strictly to store policies: When customers need to collect change, you will be required to give them change. Also, when it comes to the use of coupons and gift cards, you will be expected to assist them in line with the store policies.
Keep the store clean: Cashiers are expected to work closely with crew members in ensuring that store outlets stay clean. As an entry-level staff, you must be a true representation of Mcdonald's in every way.
Attending customer complaints: Some customers may complain about their order or the way it was packaged, your duty as a cashier is to ensure that those complaints are adequately conveyed to the management and immediately resolved. 
Replace inventories and sanitize dining rooms/workstations: You will also be called upon to stock shelves and ensure that no item is missing on the shelves. You will also make sure that dining rooms are always sanitized to prevent customers and team members from being prey to infections.
Welcome Customers: You would also be required to greet and usher customers into the store. You must be polite and friendly even if you are stressed and under pressure. You would also be required to stand for long hours and be required to bend and lift heavy items when stocking the shelves.
Cashiers work in an extremely fast-paced environment that requires that they juggle a wide range of tasks. To this end, you are expected to pay attention to every detail, don't just work hard but work smart.
MCDONALD COOK JOB DESCRIPTION
Just like the name goes the cook will be fully in charge of cooking and preparing menu items. This is their sole responsibility. They work primarily in the kitchen, bracing the heat, facing the fire to ensure that meals are well cooked and served according to the customer's order. To function in this position, you must be passionate about cooking and learning new ways to prepare a meal. You must be hardworking and diligent because customers would complain if their order wasn't prepared according to their desires. You must also be comfortable with reporting for work early and cooking steadily. Your responsibilities  include the following:
Food preparation: You should not forget that the reason why you resume daily is to cook. You will be expected to prepare breakfast, lunch, and dinner for a wide range of customers. So you must be present in the kitchen at every given time.
Comply with food safety principles: It is important to cook but it is more important to ensure that you abide by all the food safety principles while cooking. To avoid being penalized, your operations must be within the confines of the food preparation standards.
Know your recipe: This is as important as cooking itself. As a cook, you must know your recipes and stick to them. You are not allowed to just mix anything or try out new things without the request of the customer. So, know your recipes, follow them and pay attention to every detail. Let the ingredients be rightly added in time.
Communicate efficiently: You will be required to stay majorly in the kitchen while cashiers and crew members bring customers' orders to you. You must communicate properly to ensure that nothing is left unattended. Ensure that you note customers' requests and provide them on request. 
As a Mcdonald's cook, you must possess abilities to receive instructions with understanding and also prioritize customers' needs above your feelings.
MCDONALD SHIFT MANAGER JOB DESCRIPTION
This is a leadership position that requires individuals desiring to start a career in this position to possess leadership abilities. As a shift manager, you will be in charge of offering supervision to various shifts. You must make sure that quality service is given to customers daily. You will also coordinate crew members, cashiers, and cooks to ensure that stores are properly kept clean. You must possess excellent communication ability since you will be relating with team members and customers. You must give instructions and reasonably assign tasks. You must also be diligent because leaders lead by example. Your responsibilities would include the following:
Shift Organization: As a shift manager, you will have to properly plan each shift and ensure that those who are meant to work within that shifts resume on time and are at their best. During a shift, you will be expected to give instructions to team members and also do an hourly follow-up on them to ensure that they are delivering quality service and not just wasting time. You will also ensure that their performance is adequately monitored and commended where necessary.
Monitor food safety and profitability: Cooks, Cashiers, and Crew members submit to you. So, as you design shifts you must ensure that their duties are strictly carried under food safety methods. You will need to go around during shifts to make sure of this because the tendency to get carried away with tasks and forget food safety standards is there. You should also put steps in place to make sure that the team is meeting food safety standards. Pay attention to your shifts because you will be held responsible if anything goes wrong during a shift.
Communicate and relate with other shift managers: You must establish a healthy work relationship with other shift managers. Organize meetings where you all meet to discuss challenges faced while managing shifts and proffer solutions to them. You must also be diligent in giving the next shift manager all the details he/she needs to know to manage shifts accurately. If there are orders yet to be attended to, let them know to avoid omission.
Ensure that daily targets are met: Being a leader will require that you work with teammates to give the best of service. You will be expected to work with your department to ensure that all tasks are completed and targets reached. So, as you give instructions to crew members, you will also need to contribute your efforts to ensure that success is extensively achieved.
Managing Crew and Conducting Training: You will be responsible for the training of new members when they join the team. Shift managers take crew members, cashiers, and cooks on a series of training sessions to ensure that they are always at their best. You will also be responsible for meeting the needs of the team when communicated to you. 
Management of Inventories: As a shift manager, you take inventory of stocks and ensure that shelves are properly stocked. You should also make sure that supplies are brought in right on time. In addition, every item sold during your shifts must be recorded and handed over to the management at the end of each shift.
Exceptional Customer Service: You must welcome customers politely when they visit the store. You also must supervise the resolution of customers' complaints. You are to ensure that during your shift customers are satisfied with their orders. Also, encourage crew members not to keep customers waiting for too long.
Maintenance of equipment and cleanliness: You are also to supervise the use of the kitchen and store equipment. You must make sure that stores, restaurants are always kept clean. 
MCDONALD'S DEPARTMENT MANAGER JOB DESCRIPTION
This is a management position that is superior to shift managers. They supervise shift managers and ensure that customers get an efficient, warm, and friendly experience on their visit. We have various department managers. They include Guest service department managers, kitchen department managers, and people's department managers. Their responsibilities cut across the following:
Provide training: As a department manager, you are charged with the responsibility of organizing adequate training for members of your department which also includes shift managers. You must be detailed in teaching them what is expected of them on the job. You must ensure that service staff is trained in service procedures, kitchen staff are trained on production and preparation procedures regularly in case there is an update on the menu, and ensure that restaurant hires are trained to meet sales and profit goals.
Food safety and cost control: This is one of your priority tasks. You must ensure that menu items are prepared and packaged according to food standards. You must also monitor the food cost to keep it convenient for customers. You must also ensure that quality food is delivered to customers at every given time.
Organize work areas and set goals: Departmental managers set sessional goals for their department. They also establish an infrastructure that will help them meet target goals. They ensure that work areas are kept clean and well organized.
Sales Promotion: As a department manager, you should ensure that your department contributes massively to sales promotion. You must also set structures up that will help amplify sales every month.
Delegation. Follow-up and monitoring results: You will be expected to delegate a lot of responsibilities to team members because you can not be everywhere at the same time. Allow your team members to learn and be a part of the system. Also, properly follow up on assigned tasks to ensure that they are diligently carried out. You will also need to monitor results, take stocks of achievement and give reports to team members and managers.
To function well as a department manager, you must be diligent, excel at communications, prioritize relationships, and live an exemplary life. This is because your department will be a true representation of your personality.
FREQUENTLY ASKED QUESTIONS
What is the hourly pay range for crew members?
Crew members earn an average of $8.00-$9.00 per hour and work over 30 hours per week.


What skills are needed to work in any of these Mcdonald's positions?
Excellent communication abilities and adequate knowledge of food preparation methods and how to operate POS systems.


Does Mcdonald's require any special qualifications to be a Crew Manager?
There are no qualifications required for this entry-level position.
McDonald's Careers- With Job Descriptions