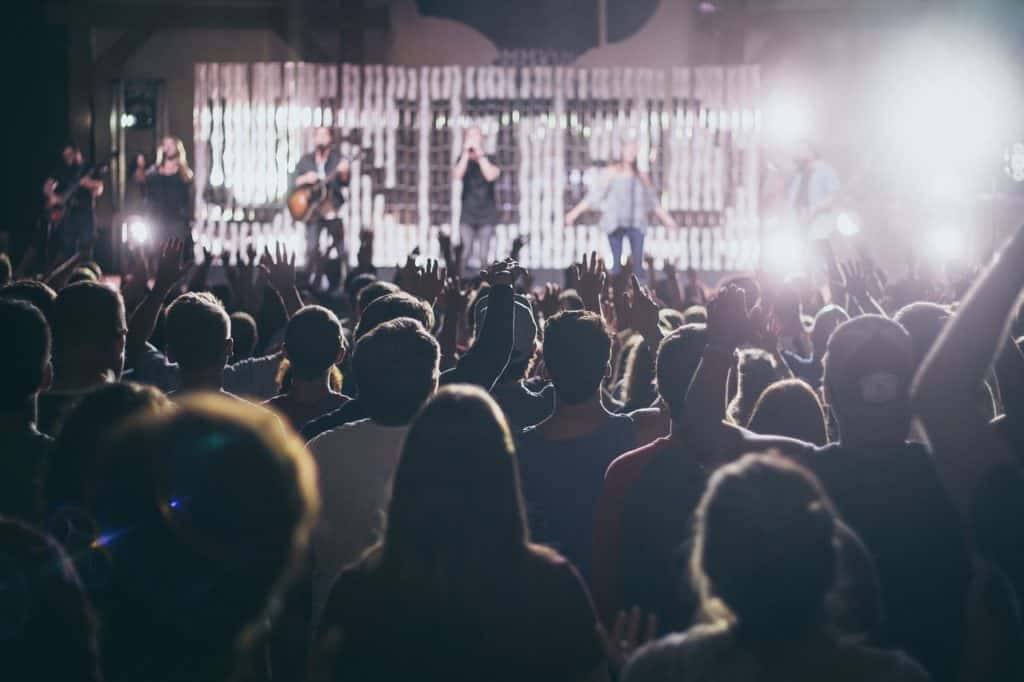 Introduction
There are different kinds of jobs that could get you super-rich and famous. There are numerous jobs to go for it if you want to dominate the world of stars. Fame comes at many different levels. We shall see jobs like – being an Entrepreneur, Politicians, Athlete, Singer, Actor / Actress, which could make you well known worldwide. Many people follow these jobs because they want to become rich and famous. However, not all people who follow such positions become famous at once. They try hard; they give their best; they work to stand out among the people. Now we shall look into more of the jobs that will make you famous. 
They are stated as under:
In a simple statement, entrepreneur means starting up a new activity/business for development and change in the society, taking a financial risk at the same time. There are also different types of entrepreneurs, such as small start-ups, small-scale companies, large companies, etc. Entrepreneur means being the boss itself. It is pretty popular in most of the developing countries in the world. If one wants to become an entrepreneur, they should have specific skills like good communication, adaptability, keenness to learn, understand the other, organize effectively, and be persistent. Some of the famous jobs that most entrepreneurs set up are Marketing Manager, Sales Manager, Web developer, etc. Their jobs mainly include marketing, society influencer, financial and business development. It is also known that entrepreneurs are much happier and healthier than most employed people.  
Entrepreneurship is risky, but good management will take up the business in the long run. Most of the wealthiest people in the world are entrepreneurs. However, not everyone can become an entrepreneur; it requires significant sacrifice, dedication, and persistence. But, it is one of the reasons why entrepreneurs get so much respect from the public. An entrepreneur is someone motivated, driven, and ready to risk anything for success. So, Entrepreneurship is highly appreciated and admired by many people. It made the entrepreneurs famous. 
Another way of getting famous is to be a politician. In America, The president is the head, and many people will know him. The American people know his speech and way of life but in different parts of the world. He is a politician and a ruler. Abraham Lincoln, George Washington, and Barack Obama are some of the great politicians who changed the world today; they are famous beyond far and wide because of the things they did for humanity. Taking India as an example, the politicians are accepted as gurus or masters by millions of people. Narendra Modi, the Prime Minister of India, is famous indeed for the activities he carried out in the government. We can see that world political leaders are more prominent than any of the people. We can say that being a Politician is also one way to become a famous person.  
World-renowned athletes are not only famous, but they dominate the whole entertainment industry as well. Take an example of a footballer – Christiano Ronaldo. He has the highest number of Instagram followers, which stands at 345 Million. He is well known and admired by people around the world. He is also considered the Goat of all times. Another famous footballer is none other than Lionel Messi from Argentina. They played as forward and have the highest number of Awards in the entire world. He is loved and admired by billions of people because of his humble behavior and cool in nature.
He is the greatest footballer of all time. Other athletes like LeBron James, a basketball player is also a renowned person. Conor McGregor is the world's highest-paid athlete who is excellent in mixed martial art. However, Christiano Ronaldo is the most famous athlete in the world in 2021. His annual global search is 99,207,840, which is higher than anyone else. Some of the world's most famous athletes are Christiano Ronaldo, Lionel Messi, LeBron James, Neymar Jr, Roger Federer, Virat Kholi, Conor McGregor, etc. They are renowned for their excellence in athletes.  
(Movie Star) Actor/Actress
In the celebrity world, the actors are the ones who got the spotlight. A movie star gets lots of fame and attention from the public. There is also a big difference between just being an actor and a real star. Actors mostly follow and act according to the character, while a star creates the feeling. Let's take an example of the American Movie star – Tom Cruise. He is famous far and wide. His estimated net worth is $600 Million. Tom Cruise is an American Producer and a film actor. He became one of the world's most well-known actors in today's world.  
Now, we shall see some of the Top richest and famous actors in the world. They are Jami Gertz, Shah Rukh Khan, Tom Cruise, George Clooney, and Robert De Niro. Being an actor will make you well known. Many people will try to look up something in you, to inspire and help them in any way possible. Just one movie can make you super famous. But if you want to be well known over many years, you should probably engage in hitting more movies.  
The world is ruled by businessmen. The United States has the highest number of businessmen in the country. Henry Ford, the owner of the Ford Company, is also one of the famous businessmen in the world. In India, Mukesh Dhirubhai Ambani, the chairman and managing director of Reliance Industries, is well known for his fame and money. When it comes to business, the wealthiest and most popular businessman in the world right now is Elon Musk, Space X, Boring Company, and Tesla. A businessman doesn't only become famous; they become super-rich as well. Most business people engage in passive income. They know how money works, and they make a great deal out of it.  
When it comes to the world of stage, Singers, and dancers dominate the whole spotlight. An example is Michael Jackson, who is well known for being the most significant hit. He is both a singer and a dancer. Apart from that, he is also a songwriter regarded as the "King of Pop" Michael Jackson died on 25th June 2009. It has been more than ten years already, yet his contribution to the world of music is beyond imagination. American singer Madonna is the "Queen of Pop" She is one of the most famous and most influential figures in the music world.
Many people are interested in singing, but not everyone has a good voice. Even if you have the most melodious voice but don't know how to perform well, then your talent will get you nowhere. One should have a good stage performance to rock the stage. If anyone wants to become a dancer, they have to practice for it. The more you practice, the more you become a great dancer. More than any other job / Career, being in the music industry is one way to get famous.  
This job is glamorous and exciting. Many people wanted to live a life of glamour. Modeling can start at a young age. Many children across the globe engage in modeling. As of now, the top most famous model in the world is Kendall Jenner. She started modeling at the age of 14. And now she has collaborated with many popular brands. If you want to become a famous model, all you have to do is work hard, dress well, and be dedicated to your goal. Meet new people, engage with them, make connections and always be approachable.
Lots of supermodels are famous for their glamorous lifestyles. One should always dress well and be ready to stand in front of the camera. Taking care of your physical wellness is as important as taking care of your mental wellbeing. These are needed for healthy living. If one wants to become a modeler, they should set an example or an inspiration to the public based on fashion and many other ways.  
Conclusion
In the above lines, we have seen many jobs that can be done to become famous. Suppose a particular job/work is done with pure dedication and becomes extraordinary among the people. In that case, you will likely receive fame and recognition from the public. One should work hard to be successful and unique. To become well known is not tricky for jobs like murderers, but it is a crime. If you want to become famous, work in extraordinary ways and achieve your dreams. Jobs like entrepreneurs, athletes, and doctors require hard work and dedication. When you do your best, you'll shine out among the people, and you'll become the star.  
Jobs That Will Make You Famous