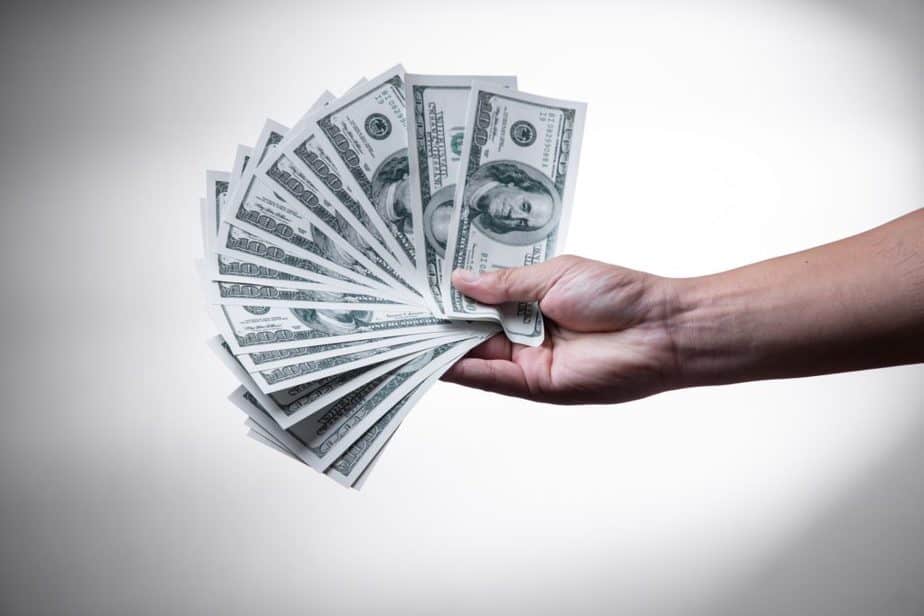 Even the title is giving you a shock, right? Some people spend a fortune behind earning a degree, but if you look harder some jobs don't need a degree. Then why get a degree? Don't take it the wrong way, educational degrees have their worth and the knowledge one earns from is endless. But the motive of this article is to spread optimism one should have even when they weren't able to get a degree. Earning a graduate or postgraduate degree have their perks, it makes you eligible for thousands and thousands of jobs. The degrees can provide numerous opportunities and validate your skills and knowledge. Here, let's see the Jobs that Pay 100k a Year.
People put pressure on education and schooling since childhood to engage them in the direction of a prospering life. The vast types of courses have made way for all, giving them the option to choose according to their interests and give their best in that field. The way a person evolves mentally is from education and experience and to prepare one for the struggle of earning in the real world gets messier day by day. There are thousands of jobs out there but people competing for the title are in crores. Though investing in a good course leads to a good career but that demands patience and hard work. Nowadays, nothing is free however, one thing to remember is your hard work will pay off in a form or the other. 
The jobs considered under the titles that pay 100k without a degree can be amusing and may seem like an easy job but are not. As per your skills and interest, there are few jobs to choose from. Let's see them in detail and find out.
LIST OF JOBS PAYING 100k WITHOUT A DEGREE
The aspect of curating this list is to determine the positions which don't require degree holders but pay the most. This is a ray of hope for people who can't afford to have degrees, dropouts, and people who seek a different career path. In the last decade, the cost of graduate and postgraduate degrees has touched the skies, almost five times more than it was before. Thus, that makes it obvious a large number of people can't afford it anymore as they used to. And this raises the question of alternative jobs without a degree. Hence, that's where we land now.
Take note that, these job titles entitle to not require a degree. If you have a degree and want to get into these jobs it'll be a plus point. 
1. Senior consultant
The management consultants or analysts professionally overviewing the efficiency of the company and work to improve it. Their primary duty outlines consulting the managers and supervisors to efficiently run the organization increasing the profit. This job exceeds to be a part of management portfolio but, some companies do hire people without a degree. The point to be taken care of when applying without a degree is to make sure you have a great amount of experience in the field. The experience will be the first step to convince them you know the work ethics of the job and understand how to handle people in a company. 
At a certain point, consultants can be taken as independent workers who are there to help the company as well the clients to resolve issues and increase productivity. Huge business owners hire consultants to scale on an efficient outcome of the company, including providing expertise in a particular field and innovative ideas regarding the vision of the company. The average annual salary of a senior consultant is $96,952. 
2. Air traffic controller
The person who handles the traffic of airplanes doesn't have a degree to get a job? How shocking is that? It is terrifying at some points because millions of people travel on flights. But rest assured the air traffic controllers are trained in their job and do there it with at most safety. The air traffic controller is a tough job to being with because the turnover is relatively low. Though the job doesn't require a degree, the candidates must undergo strict training which includes screening and psychological tests. However, the educational requirement mentioned in most air traffic controller titles have is an associate's degree and training. The average salary one can expect as an air traffic controller is $125,000 to $150,000. 
3. Real estate broker
The art of business is something only a few get. And people do find explicit careers in banking and management. But if you are someone who doesn't have a degree in any concerned field, the first choice should be to become a real estate broker. What is a real estate broker? In a simple sentence, a legal assistant buyer. Brokers are real estate agents who have undergone training and licensed requirements. That indicates real estate brokers are on the above tier than real estate agents. A real estate broker may work independently or hire a group of real estate agents working under them. A broker is a person or company who helps in selling, buying, or renting real estate properties including buildings and lands. The most important task at hand of a real estate broker is the compliance, approval of paperwork, and new agent training. The responsibility of brokers is to look out for the brokerage and its agent. The average national salary of a real estate broker in the US is $75,910, and the highest base salary is $100k. 
4. Virtual Assistant
The work of a virtual assistant in the online community is great. One can enjoy work from home and get decent pay. You can't find this much freedom in any other job out there. Sometimes it doesn't even take face-to-face meets with your employer, so can be a great opportunity for introverts. For starts, the pay won't be great, not anywhere close to 100k but with intensive training and experience, one can reach the position of a virtual assistant paying more than or close to 100k per year. To say about the educational needs of the job, it doesn't have a bar. It only requires you to be fluent in a language and handling the computer or software needed for the job. 
5. Funeral Services Managers
No one would like to make a business out of funerals and deaths, but it is a necessary act towards humanity. As the demand has been high for funeral services, it can turn out to be an excellent way of making a living. Seem rather delusional to make a living out of deaths. But if you are compassionate and bear a sense of responsibility for the dead. And want to respect them, then this job will favor your wishes. The requirement of this job title is of having an associate's degree. The average earning of a funeral services manager is $93,090. The main objective of this job is to provide and manage funeral rituals and ceremonies. As the family is mourning a loss, the burden of organizing things is considered to be the most helpful thing. 
6. Radiation Therapist
Now, this one job seems like how one can work without a degree? The point is the job demands control of medical equipment and basic medical knowledge. They are always under an instructing doctor which provides training as well. The work of a radiation therapist is to work under supervision to treat cancer and other diseases. Mostly their work only includes administering radiation treatment which requires a two-year degree or an associate's degree. The career in radiology is growing rapidly and makes out the most in a short period. The cases of cancer are increasing in consecutive years and are expected to diagnosis more cases in the future. Thus, the work, of a radiation therapist is needful among other medical job titles. The average income of a radiation therapist is $80,500 or can go up to $116,000 per year in a senior radiologist post. 
7. Head Chef
Have you been that person who saw cookery shows and wanted to cook something right away? Cooking is the greatest art among humans. It takes effort, patience, and strong determination to prepare a single dish. But you know what? The only thing the job of chefs and the culinary industry requires is the talent of cooking. Many qualified chef jobs demand the applicant to have a degree in culinary art so that, they must have a broad knowledge of food all around the world. Culinary arts also focus on the aspect of presenting and serving food. In short, all rules for handling food as professional. The day-to-day responsibility of a head chef is to curate the menu of the restaurant, ensure the quality of the food, and leading the way to serve food on the table.
Today, the food enthusiast is into these job titles pursuing hotel management courses, though those are required for big three-star and above hotels. Or else one can join the industry without a degree but make sure you have the right skill set. Once one joins the workspace, they may feel the job takes long hours to earn a sizable pay but people who are passionate about the career, they'll surely enjoy the job than anyone. Well, being head chef make take more than a 9 to 5 job, because it is about serving quality. The up-market restaurants hire a head chef with an annual salary of $150,000. 
8. Freelance Writer
If you are someone who likes literature and wants to earn by writing, then opting for freelance writing is the way to go. The scope of freelance writing has been on the top in the industry as many companies want to hire people who can work independently. Though the freelance writing industry revolves around the English language, fluency in at least one language is needed. And any would freelance writing doesn't give much pay. But with time when you are into the industry and learn the skills to enhance the way of writing and delivering you can reach a higher pay. If someone is constantly in the process of writing then, opening their blog, service, or writing company is a good idea to make at least $100,000 or more in a year.
The day of a freelance writer is to write articles for a company or any project taken under a firm with a specific word count under deadlines. The quality and quantity both matters in this profession to excel more great points or more money. The plus points of this job are to work on your terms, be independent, and work from home. Even there is flexibility towards picking topics in some companies, they provide to write on topics you are interested in. The prospect of doing freelance is in itself a task of finding a balance between your life and work, which can be agitating at first. But then you get used to the burn of workload and time pressure. 
9. Professional Athletes
Have you been into sports but everyone said there is no future in sports? Well, tell them they are wrong. The world is a revolting joint of connection between numerous professions thus, we land on job titles that we never realized we needed. There we stand on the platform of sports, where some talented people pursue it as a career and make their country proud. The way of getting into the profession may demand a certain potential and requirement but once you are in there is only room for an unimaginable amount of pay waiting for you. Professional Athletes are selected based on performance and skills. Many professional teams take athletes directly from high school or after completion of graduate degrees. However, there is not a necessity of procuring a degree, several players dedicate themselves to sports from a younger age and aspire to become a global sensation. 
For students who want to make a career in sports are often provided with scholarship which gives them some slack overstudies but open numerous opportunities in their gameplay. The average income of a professional athlete goes from $88,000 to $100,000 or more if in the top ranks, and the starting pay is $40,000 or close to $30,000.
10. Business owners
Opening a small business is always profitable no matter how much you invest in it. Though yes, the business may take a huge amount of money at first but then can become an asset. This field is a bit risky and doesn't ensure a liable pay every time. Yet the reason it is outshining in our list is that working of a business doesn't need professional educational requirements. The one who has only completed high school, a graduate or postgraduate degree all are on the same ground in terms of opening a business. Well, if you have done a course in management, commerce or economics it'll surely help you with the establishment of your business. Anyway, the income of a small business owner can range widely between $30,000 to $150,000 or more. On average the annual income of a small business owner is $59,000. According to the field, you take your business into, the growth and sales increasing which is reflected in your profit. 
11. Site Manager
The working of a site manager in a construction site is quite an essential part; they are responsible to prepare the site before the working of construction. The main objectives of a site manager include setting out the site and organize activities preparing it for the further construction build. They are responsible to plan and proceed projects regarding budgets & timescales. The work under a construction field does demand people having civil engineering degree but most job openings specifically don't require it. Though, construction work can be hard to handle and requires many skills but can teach you numerous skills as well. Several students who are into the field gradually go-to site management and construction work after high school. And the earning can get from $40,000 to $130,000 a year as per projects and locations.
12. Firefighter
One of the noble job titles around to giving something to your community is of joining as a firefighter or police officer. Brave men and women endorse into the occupations of paramedics, social, and protection of the public. Do you know, on average 358,300 fire accidents happen each year around the world? Thus, being a firefighter is about the will to save and help people. The responsibility of a firefighter demands many things like courage, physical stamina and strength, decision-making skills, and communication skills. The becoming of a firefighter doesn't require a degree but preferred to have at least a high school diploma. Though the earning of a rookie officer or firefighter won't be that amusing, with a time that'll go to six figures as near to $100,000. 
13. Plumber
Have you heard anyone saying they want to be a plumber? It doesn't sound much appealing, but you won't believe America has lost the art of tradespeople jobs such as electricians, plumbers, and machinists. With the booming lifestyle of modern equipment and fast-paced culture, the need for small job titles is more but no one wants to do it. Well, what the shocking prospect it these small jobs are worth the money. With a few messy work schedules, one can make a good living out of it. Overall, the work of plumbers doesn't need experience or degree but they put you into apprenticeship learning the work. And by the end of the apprenticeship, one can easily make around $100,000 a year.
14. Detectives and Criminal Investigators
Have you had that time? When watching thriller series and detective tv shows made you wonder it is so fun to be a CSI or detective? If not, then at a certain point Sherlock Holmes must've influenced you a bit, isn't it? The world of crime and detectives is such which has the work fun and exciting but takes a lot of courage as well. One may not work in the field yet the number of enemies made in a single day can be a big list. The requirement of being a detective is a high school diploma and police academy training, once qualified you are into the world of thieves and police. Well, the tiers they work in decides the pay. However, the highest-paid police detective can go up to $83,00 to $110,000.
CONCLUSION
The one prime goal this list can evoke in someone is the idea of liberating the fact that a job title isn't specified by the degrees one holds. There are several jobs out there that can make a great living with a bit of attention and determination. The powerhouse is your mind, and that's what you need to earn money. So, what are you waiting for? Dive into the spirit of making money because more than a need for surviving in the real world, but rather provides a sense of validation to move forward each day. 
FREQUENTLY ASKED QUESTIONS
1. Is doing jobs that don't require degrees worth it?
The jobs without needing degrees are the ones that have their domain of work and don't serve to have desired courses. Thus, they don't need a graduate or postgraduate degree, but what they need is the skill they want to make you learn in training and enhancing skills on their own. The tasks aren't that difficult if you focus on the training. So, with a bit of work and investment, you can make a living in the job titles without getting a degree.
2. How much one can make without a graduate or postgraduate degree?
According to the databases, numerous jobs can make at most $100,000 per year with desired skills. If you want to get into a field to make a great living without a degree, we surely recommend getting into it. The professions listed here are quite a catch to pick. Any field which interests you the most can be helpful to you. Because where there is a will, there is a way.
Jobs that Pay 100k a Year- Without a Degree