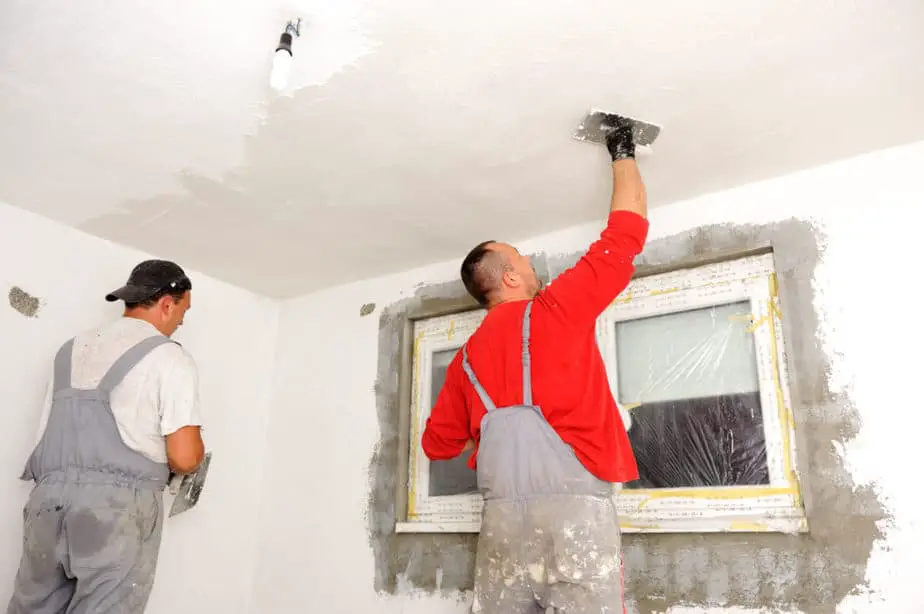 Here are 28 jobs that don't require a GED.
Completing high school education in the USA is no child's play thanks to the fees ranging from $20,000 to $40,000 (these are just public school figures) that include tuition, meals, accommodation, and ongoing supervision. Due to such expensive costs, many students end up without completing a GED equivalent to a high school diploma. The General Educational Development (GED) test includes exams on math, science, social studies, and reasoning through language, arts, and those clearing all four exams can show their GED credential, which serves as an alternative to a 12-grade level knowledge base.
That being said, there are tons of jobs available for those who do not possess a GED diploma. You must clarify beforehand what kinds of jobs do not require a GED so that you can quickly narrow down your job search and walk on the right career pathway.  As many of these jobs are in high demand, having some sort of practical/technical skills gives you an edge over others. These skills are developed while you are on the job or during your apprenticeship period. However, generally speaking, these occupations do not require any previous work-related skill, experience, or knowledge. This article lists out some of the most in-demand, well-paying jobs that do not require a GED.
Can One Get A Well-paying Job That Doesn't Require A GED?
With an immense amount of hard work, perseverance, and a moderate level of training, one can undoubtedly land a well-paying job even without a GED credential. Although a non-GED candidate would enter such a workforce usually in a beginner level capacity while equipping oneself with required skills along the way, they are more likely to grab crucial opportunities for shaping, molding, and advancing their career growth. 
These sorts of jobs are readily available in various industries and typically rely on the candidate's work experience than education level. However, if you lack experience, you can always explore entry-level jobs that would help in boosting your career. Moreover, you would attain some valuable work experience and relevant industry knowledge during these jobs using which you could expand and reinvent your current skill set.
List Of Jobs Not Requiring A GED
Servers/Waiters
If the restaurant industry is a clock and the chefs represent the hour hand, then without any doubt, the servers/waiters are the minute hands without which the entire watch cannot function. Offering an average annual salary of over $24,000, servers/waiters typically take orders from the customers, attend to their questions regarding the menu, relay their demands to the kitchen staff, sell drinks and food, accept payments, assist with customer service, and all in all play a pivotal role in running the restaurant smoothly. With no formal education or GED requirement, it requires just a training period, albeit your working schedule could be pretty hectic depending on the restaurant you are serving in and whether you work day shifts or night.
Landscapers
Do you prefer working outside under the sun? Are you into experiencing the aroma of fresh shrubs and plants? What if we tell you that you can become a landscaper and earn $13.59 an hour. Unbelievable, right? A landscaper is someone who attractively arranges and enhances the landscape, gardens, and parks. You get to help plants with their growth process, trim overgrown plants and clean the surrounding premises of a garden or park. Not requiring a GED or any formal education for that matter, landscapers can be hired by either a private agency or work for the state/city municipal bodies.
Electrical and Electronics Repairers
There are just a few jobs in the United States which offer more than annual $80,000 pay without requiring a GED. Electrical and electronics repairers work on powerhouses, substations, power generating stations, and relay circuits by monitoring them and ensuring their smooth functioning without any issues. You would not regret gaining the on-the-job training and relevant work experience for this job as you would have a handsome annual wage of $80,200.
Track Switch and Signal Repairers
People who commute by rail are well aware that now and then, the tracks and switches begin to malfunction. Enter the signal and track switch repairers. These technicians are responsible for diagnosing and addressing the issues in rail track signal and switch systems and quickly fixing them to ensure the safety of travelers. An average signal and track switch repairer earns nearly $70,490 a year, which is almost double the U.S. median annual wage. 
Automotive Technicians
If you possess knowledge of vehicular engines and other automobile parts along with previous automotive experience, then you have a clear path ahead to become an automotive technician and make a handsome $19.52 per hour. Other than broad functions such as repairing and providing preventive maintenance to automobiles, automotive technicians are involved in specific chores such as diagnostic testing of vehicles, performing emissions inspections, and replacement of any damaged or worn-out component. As they are required to work on all the vehicular parts like the engine, steering wheel, brakes, and electrical systems, being an automotive technician demands a certain degree of on-the-job training. 
Postmasters And Mail Superintendents
Although physical letters have become much less prevalent and relevant owing to the advent of sophisticated telecommunication networks via phones, emails, and instant messaging, postmasters and mail superintendents have a median annual wage of about $75,970. Postmasters and mail superintendents are generally concerned with managing and supervising the functioning of the post office and postal mails. As per BLS figures, this field is to witness the largest expected slump (20.9%) in its employment rate.
Personal Shoppers
It is one of the most interesting jobs on this list and is definitely made for you if you consider yourself a people person. A personal shopper can earn as high as $21.87 an hour by offering crucial advice as well as buying services. With an extensive on-the-job training period, personal shoppers gain crucial insight regarding the knowledge of various kinds of products, trends, and services in order to guide the customer while they are in the process of buying stuff. An ideal candidate for a personal shopping job must know how to smoothly communicate with the clients to understand their buying pattern so that they could offer help by sharing their knowledge of the best products to buy. Not only this, but personal shoppers are also responsible for processing orders and attending to product returns or exchanges.
Housekeepers
As the name goes, housekeepers are mainly involved in keeping the premises of office buildings, households, hospitals, and hotels clean. Although no GED or any other sort of formal education is required, some hiring agencies may demand a certain degree of on-the-job training. According to BLS figures, housekeepers can easily make $11.32 per hour by replacing cleaning rooms and bathrooms, sweeping, vacuuming, replacing toiletries, mopping, and making beds. 
Power Distributors
Supplying the country with power is a very pivotal job, and power distributors make a massive $86,410 for doing the same. Their main task involves coordination and regulation of energy that has been generated from a wide variety of electricity sources. However, the BLS estimates that this industry would witness a 2.5% decline by the year 2026 largely because of the fact that power plants and other electricity sources are becoming more advanced, efficient, and automated, eventually leading to shrinkage in the workforce required. 
Gaming Managers
Are you a big fan of Bond's Casino Royale? Well, you might be in for a treat if you choose to become a gaming manager. Also called pit bosses and monitor casinos in places where gambling is legal, gaming managers are tasked with the responsibility to ensure that all the players and employees alike follow the casino rules and that all the payout transactions are hassle-free and correct. You don't have to be jealous of the players winning jackpots as you end up making nearly $74,700 a year, albeit working irregular hours. BLS reports 2.5% employment growth in this field by the year 2026. A gaming manager has one of the highest hourly wages among the jobs not requiring a GED, which is nearly $40.99.
Not only are bookkeepers hired without a GED, but also they can earn professional certifications through several organizations. The primary responsibility is to efficiently handle an organization's general ledger, which is accomplished by different tasks such as recording transactions, checking financial records, and producing financial statements. Getting around $43,632 as their annual salary, bookkeepers are also provided on-the-job training by their employers. 
Gaugers, Petroleum Pump System, And Refinery Operators 
These job profiles are for you if you wish to work in the flourishing oil and natural gas industry. The primary task of specialists such as refinery operators, gaugers, and petroleum pump system operators is to assist in establishing oil wells and making sure that they are continuously pumped. Thanks to this high-paying industry, you could end up making some $70,860 per year. 
According to the figures reported by the Bureau of Labor Statistics (BLS), refinery operators, gaugers, and petroleum pump system operators would just see a 2.8% job growth by 2026 because of the worldwide acceptance of renewable energy sources.
Ship Engineers
Instead of educational qualifications, the field of ship engineering demands several years of on-the-job maritime experience along with clearing a licensing examination. As a ship engineer, you would have to efficiently and cautiously run and maintain all the engines, machinery, and boilers aboard the ship. Due to the requirement of substantial expertise, you could easily make almost $71,130 a year. BLS anticipates that there would be a 6.5% rise in the number of ship engineers in the country by the year 2026.
Butchers
If you don't mind getting your hands dirty and bloody, then you could earn $14.06 every hour by taking up the job of a butcher who works in a standalone shop or at a grocery store and is mainly tasked with cutting and preparing meat for selling purposes. Not only this, but the butchers also perform other chores like cleaning and maintaining tools and other equipment of the butcher shop along with weighing, pricing, displaying, and packaging meat products. While there is no educational requirement, the butchering business demands extensive training revolving around safe and hygienic meat cutting and preparation techniques.  
Shuttle Drivers
If you possess safe driving skills and super-fast route memorization along with qualities like punctuality and sharp-sightedness, then shuttle driving could be your best shot. Offering an hourly wage of about $13.68, shuttle drivers are primarily involved in picking up passengers at a hotel, transporting them along with their luggage, and ultimately driving them to the airport and vice versa. Significant requirements for becoming a shuttle driver include a Commercial Driving License (CDL) permit and, in some cases, a passenger endorsement on license.
Florists
Do you consider yourself a flower person? Do you possess immense knowledge of the floral world? If yes, then you could easily make $12.65 per hour as a florist by growing, arranging, and selling flowers and floral arrangements for everyday use or special occasions like holidays, weddings, festivals, and funerals. You must know about flowers and plants, how to make them grow delicately and how to take care of them. You can work as a florist either at a local floral shop or in the floral section of a grocery or department store. 
Virtual assistants are like the jack of all trades in any corporation as they offer crucial administrative support to their employers, which could be large companies, small-scale agencies, or even private individuals. These virtual assistants work either on a  contract basis or as remote employees to earn as much as $40,809 a year. 
Their significance in the companies lies in the fact that they are well-trained to execute different conventional back-office administrative duties that are otherwise performed by the sales support staff, office managers, and even customer service managers, for that matter.
Fire Fighters' First Line Of Supervisors 
Being a firefighter's first-line supervisor demands your cooperation and proactive management of various fire fighting activities, most importantly putting out fires in an extremely safe and quick manner. Though becoming the first-line supervisor of fire fighting workers does not require a GED, this highly stressful position demands some relevant certifications, previous experience, and on-the-job training to work in this field and earn over $76,330 as your median annual salary. 
With a projected employment growth rate of 7.2% by the year 2026, BLS figures suggest a successive rise in this field.
Custodians
Though this job is quite similar to that of a housekeeper, custodians make more than them, $11.87 per hour, to be specific. Custodians are responsible for maintaining the cleanliness of office buildings, churches, schools, and sports grounds. They are not only responsible for picking up the garbage, vacuuming, mopping, and sweeping but also cleaning bathrooms and windows, performing minor building maintenance, and repairing.
Transportation Inspectors
Do you want to earn a massive $73,780 in a single year without having a GED? Voila, the job of a transportation inspector is at your disposal. Monitoring the goods carried by truck, rail (or other means) and ensuring their abidance with all local, state, and federal laws are the major responsibilities of a transportation inspector. BLS indicates a stable career prospect in this area due to an expected 5.9% employment growth by 2026.
Elevator Installers And Repairers
As the American population continues to rise, the need for spacious and taller buildings instead of single-family houses becomes more crucial than ever. These tall buildings require elevators for quick up and down movement. These elevators require elevator installers and repairers who are tasked with the installation, repair, and maintenance of the elevators. As an elevator installer and repairer, you could earn a massive $79,780 as your median annual wage. 
Security Guards
Security guards are the lifeline of any residential or corporate complex as they undertake essential roles such as monitoring and patrolling the building and the surrounding areas for ensuring their security and safety. Moreover, the security guards keep a close watch on the surveillance equipment, inspect facilities, locate trespassers, and determine if a specific person would be permitted entry into the complex or not. 
With the provision of on-the-job training, you must demonstrate strong attention to detail, a high level of alertness, and be in a stable physical condition in order to become a security guard and earn $12.54 as your hourly wage.
Gas Plant Operators
Although this field does not demand a GED, it could consume a lot of your time as you become familiar with all the equipment to be used while working. Ensuring that the natural gas plants are safely storing and distribute gas is the main task of a gas plant operator. Requiring a long-term on-the-job training period in order to become proficient, you could bring home around $71,070 annually as a gas plant operator.
Delivery Drivers
Delivery driving takes pride in being one of the highest-paying entry-level jobs on this list as they make nearly $16.79 per hour and about $37,000 a year. Delivery drivers pick up a wide range of goods, transport them to the assigned address (which could be either business complexes or individual homes) via the shortest, safest, and most suitable route, and drop them off within the stipulated delivery schedule. 
Along with safe driving skills, one is required to possess specific skills such as time management, teamwork, punctuality, and wakefulness.
Distribution, Storage, And Transportation Managers
Do you know what is the median annual wage of all the jobs in the USA? It is $38,640. But can you guess how much you can earn annually as transportation, storage, and distribution managers? The answer is a lot more than it is double- a hefty $94,730. The primary role assigned to these kinds of managers is implementing the cheapest, fastest, and most efficient way of shipping and storing their employer's goods. BLS predicts a steady 6.7% job growth in the field of transportation, storage, and distribution managing by the year 2026 i.
Construction Workers
Construction workers earn an hourly wage of some $15.23 by doing various building construction-related duties such as loading and unloading building materials, removing debris, operating heavy machinery, and building scaffold systems. With absolutely no educational requirement, construction workers do need training in order to operate large machinery.
Baristas
If the tantalizing aroma of freshly brewed coffee makes your day, then working as a barista might make your year as you end up earning $24,000 yearly on an average. In simple terms, your primary job as a barista is to make and serve coffee in a coffee bar. However, you would also prepare and sell tea and other customized drinks along with sandwiches, muffins, pretzels, and cookies. Depending on the restaurant and its location, your job as a barista could prove to be highly fast-paced. Requiring little to no previous work experience, you would be undergoing some amount of on-the-job training as you also have to clean the cafe and handle customer service.
Installers And Repairers Of Electrical Power Cables
You might not want to miss the chance of hopping on the bandwagon of the power line industry that is expected to be one of the fastest-growing fields in the USA. Electrical power cable installers and repairers earned a median annual salary of $70,910. They have become more critical than ever because of the widespread usage of televisions, cell phone chargers, and computers, all of which need properly maintained power grids. This industry is projected to witness a 13.9% job growth by 2026 as per the BLA. 
As they say, "Where there is a will, there's a way," your world does not collapse if you do not possess a GED. It is essential to keep updating your résumé, confidently give interviews, build and expand your professional network and hone your skills through apprenticeships and internships. We hope that you would figure out and choose one of the aforementioned jobs to kick-start your career and bring home the bacon.
Jobs That Don't Require A GED