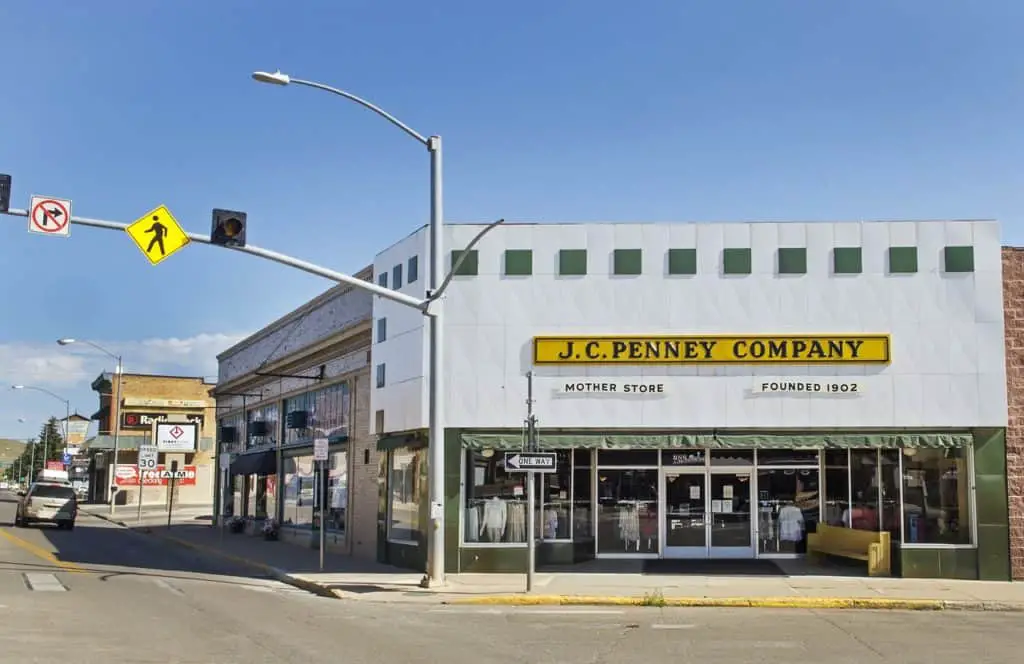 Penney OpCo, LLC, more popularly known as JCPenney, is a department store chain with over 600 locations in 49 states in the US and Puerto Rico. Along with selling traditional merchandise, JCPenney also sells fine jewelry in their department stores. The department stores also house The Salon by InStyle and also beauty stores like Sephora. In addition, JCPenney often also houses leased departments like Seattle's Best Coffee, several optical centers, and picture studios. JCPenney is most often located in suburban shopping malls. However, keeping up with the latest retail trends, JCPenney has successfully opened some freestanding store locations. The company has also been an internet retailer ever since 1998. JCPenney provides its customers with top-quality products and services and offers wonderful career opportunities to job seekers.
Career Opportunities at JCPenney
JCPenney is always looking forward to providing job opportunities to passionate job seekers that share their passion for providing excellent services to their customers. A job at JCPenney is a job that involves the employees being uniquely themselves in a collaborative environment, working with dedication and team spirit. JCPenney is a place for style and value and where the employees can prosper, and their accomplishments can be celebrated. JCPenney ensures that they promote diversity in their staff. The company thinks of it as more than a legal or moral responsibility to create a work environment where people can enjoy equal opportunities for people of all genders, races, sexes, sexual orientations, and ethnicities. JCPenney seeks qualities like passion, loyalty, and courage in their employees. They go by the motto of treating others how one expects to be treated themselves, thus making sure all their customers are satisfied by the services of their store while also ensuring that the rights of their employees are not compromised. 
Jobs at JCPenney
JCPenney offers a wide variety of job options to job applicants. The stores offer both full-time as well as part-time job positions. Job positions range from customer care positions to corporate positions. The various job categories available at JCPenney are listed below. 
Corporate Positions: The corporate position jobs at JCPenney include jobs like beauty field manager, art manager, visual merchandise specialists, product marketing specialists, talent development learning specialists, textile graphic designer, space planning specialists, corporate recruiter, business manager, auditor, lead engineer and many more. 
Customer Care: Customer care positions are both available for hourly and regular salary jobs. The jobs include posts like customer care manager, workforce supervisor, training specialists, customer care center director.
Distribution and Supply: The jobs for the positions in the distribution and supply department at JCPenney are also both hourly and regular salary positions. The job categories in this department include positions like supply chain supervisor, human resource specialist, supply chain operations manager, asset protection manager, IT supervisor, maintenance manager, etc. for the regular salary posts. The posts for hourly jobs in the department include the positions of a security officer, facility custodian, warehouse associate, associate IT technician, safety coordinator etc. 
Salon Professionals: JCPenney has an in-house salon by InStyle at their locations. These salons not just provide excellent beauty services to their customers but are also a world of opportunity to job seekers in the beauty industry. The posts in this department include those of salon managers, salon field trainers, hairstylists, salon receptionists, salon nail technicians, salon aestheticians, salon massage therapists etc. 
At Sephora: The Sephora inside JCPenney also offers a series of jobs in various positions like Sephora manager and Sephora beauty advisor. 
Other than these positions, JCPenney also has in-store hourly and regular salary jobs like sales floor associate, assets protection associate, sales supervisor, operations supervisor, style expert, and cashier.
Positions and Salary
JCPenney hires employees both at entry-level jobs and office or corporate jobs. The salary ranges from $ 7 an hour for a beginner salon employee to about $ 60,000 a year for managers. The minimum age to apply for a job at JCPenney is 16 years. However, individuals that are 16 and over can apply for the following positions. 
Sales Associate: Also known as product experts, the jobs of sales associates are concerned with providing the customers with help if they should need it, explaining to them the qualities and the services of a product and also restocking the display. The applicants for this position are expected to be quick problem solvers and team workers. The position of sales associate at JCPenney is available for both full-time and part-time jobs. The employees at the beginning level receive minimum wage for this job. However, the senior employees make up to $12 to $13 an hour at the job. 
Stock Associate: This is an entry-level job that pays the employee about $9 an hour. The applicants for the job are expected to be skilled problem solvers and sharp-witted. Their responsibilities include rearranging and restocking the display and organizing the storage units. 
Loss Prevention Associate: These employees have the duty of protecting the store and preventing thefts. They are expected to possess quick thinking and have an active lifestyle. These employees play key roles in stressful circumstances. The position of Loss prevention associate is a full-time job that pays around $12 an hour. 
How to apply for a job at JCPenney?
To apply for a job at JCPenney, the new applicants need to first register with JCPenney careers. This process requires the applicant to register a valid email address and a password with JCPenney careers. The applicants can therefore check on the status of their application by visiting their personal profiles. Applicants can also apply by visiting the store location they want to apply for the job at. The applicants need to place a prior appointment via phone call before paying a personal visit to the store regarding job applications. By registering online with JCPenney careers, the applicants can also check on the job availability at their desired store locations. 
Benefits and Perks
The employees at JCPenney receive several of the store's benefits that make a job at JCPenney a desirable one. For example, the company equips its employees with a 401k retirement plan with up to 6% matched by the company. Other than this, JCPenney also offers their employees several other perks such as:
Health Coverage
Paid sick leaves and holidays
Paid off time
Plans for stock purchasing
Product Discounts.
Life insurance and disability insurance.
Flexible work schedule 
Paid training and orientations.
FAQs
How many hours does a JCPenney employee work? A part-time employee at JCPenney works for about thirty hours a week. A full-time employee however works for around 40 hours a week on average.
What is the length of the hiring process at JCPenney? The hiring process at JCPenney is about three to four weeks long including the submission of hiring documents and interviews.
How often are JCPenney employees paid? JCPenney employees are paid bi-weekly, that is they are paid every two weeks.
Do the employees at JCPenney get a discount? Yes, the employees at JCPenney receive about 20 to 25 % discount on their purchases.
What are the most frequently asked questions in a JCPenney Job interview? The hiring managers at JCPenney usually ask the applicants to tell a few things about themselves and why they are interested in the job. They also ask the applicants about the actions they would take to handle a challenging situation at work.  
JCPenney Career– A Complete Guide