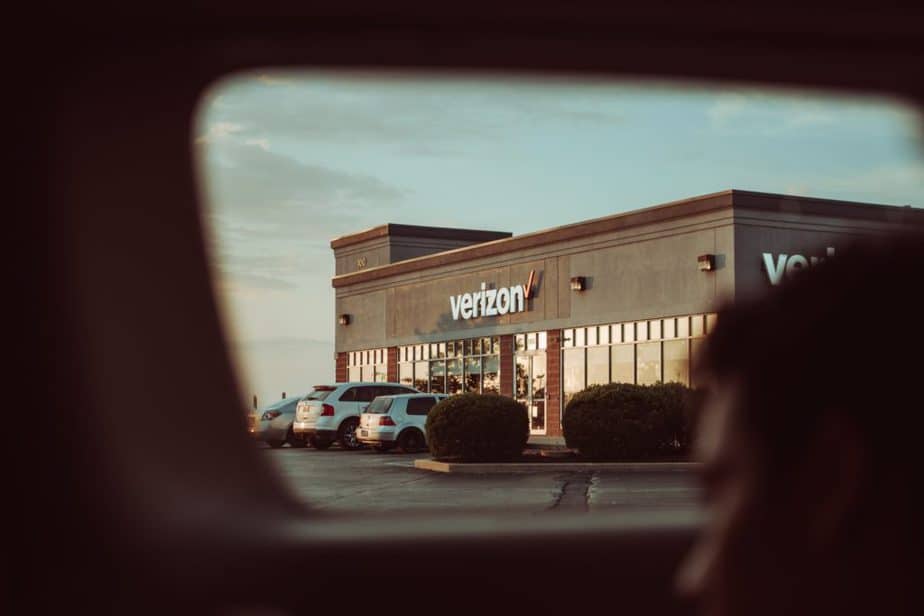 Want to work for a company that provides you with an excellent working environment, a competitive salary, and benefits. Verizon can be your best match. Here, let's know 'Is Verizon a Good Company to Work for?'
Verizon is a popular telecommunication company that has retained the industry standards for more than ten years. The company is extremely good, and provides all the employees with the demands and work culture of their needs. 
Let us understand more about the platform.
All about Verizon
Verizon is an American telecommunication conglomerate. The company is also known as Verizon Communications Inc. and is a part of the roots of Baby bells. In 1984, AT &T was mandated to separate Bell Systems into various divisions. During this division, Bell Atlantic Corporation was created which was in the further year's merged with telephone company GTE in 2000. The merging of two companies brought about a new name for Bell systems, and it was named Verizon. 
Verizon soon became one of the top telecommunication service providers in the United States, serving 63 million telephone lines. They also acquired 25 million mobile phone users in the following years. With its dedicated services and expansion plans, Verizon currently connects with Apple to provide its phones with 5G connectivity. 
Products and services provided by Verizon
Verizon deals with a magnitude of products and services that range in the following niches. The company deals with products like wired and wireless communication services, data, audio, and video analysis, conferencing services, networking, and many others. 
Some of the top products and services offered by the company include:
The Verizon smart family app helps you to maintain a good balance between work and family and allows you to set data limits and alerts according to your requirement. It also provides you with child safety and navigation. 
Safe WiFi works as a virtual VPN that allows you to keep a check on the activities of the WiFi. It helps you to protect your data and add a security wall to all your online transactions. 
The navigator helps you to detect your surroundings and provides you with detailed directions of the location you are looking for. 
Total Mobile Protection ensures that all your mobile devices are well secured and have well-rounded protection services.
Security and Privacy services provide all the customers with protection throughout all the devices and allow for a secure connection and working of the network services. 
Verizon Support and Protection
Verizon Support and protection is present in the list to prevent all your devices from getting hacked or attacked by viruses on different platforms. It also ensures you have a secure connection when browsing through web browsers.
Apart from the ones mentioned above they also provide services that include:
Roadside Assistance
Hum By Version
Verizon messages 
And so much more.
Careers at Verizon 
Verizon hosts a huge platform for growth and diversity. The very quality of the company pushes them to explore careers on several platforms. A few departments in which Verizon carries out active recruitment are:
The corporate department deals with Finance and Human Resource and Supply chain management services. The department allows you to make a strong impact on deriving financial plans for the company.
The Cyber security department deals with fighting against threats, and malpractice in devices. The department includes working with penetration, hunting, intelligence, and many more fields. 
At Verizon Customer Support you can explore your talent of working with customers and solving all the problems. Candidates can work with Business and Government services, and consumer communication.
Other departments that you can work with at Verizon include: 
Marketing and Sales
Field Operations and Technology
Retail 
Technology
Campus
How to get a job at Verizon?
Verizon offers a highly competitive salary and good benefits to all of its employees. If you want to get hired ensure that you brush up on your skills and plan on acing the interview to ensure that you make it to the desired position. 
The steps that you can follow to apply for a specific position at Verizon include:
Sign up on the career portal of Verizon for the desired position. You can also find openings on several career portals.
Once you have signed up for the position, you would be required to upload your CV and other necessary details mentioned on the website.
A shortlisted candidate will get a phone call from the company to manage the further interview process. 
The interview process includes 3 to 4 interview rounds that revolve around different topics and interview methods.
The entire process of application for the job and the interview process can take up to 2 months. The process also involves drug tests, background checks, and other necessary checks from the side of the company. 
How much do employees make at Verizon?
Verizon hires for multiple positions across multiple departments. Depending upon the complexity of the job and seniority of the position the average pay scale for Verizon employees can differ between $10 to $55 per hour. The pay scale can vary drastically for the position you apply for, be aware to research the minimum pay scale you would be receiving on the platform. 
Verizon training
If you are hired at Verizon, you would be required to undergo a training program. The training program at Verizon lasts for about five days and includes training on the major five niches of the company. The training revolves around the following points:
Company and culture
Products and solutions
Systems training
Networking
Conclusion
Verizon is an amazing company that not only provides great products and services, but also provide their employees with a competitive salary and excellent employee benefits. As a Verizon employee, you would be eligible for several beneficiary plans including medical health, insurance, retirement plans, and employee discounts, and so much more. It also provides you with the required training that will help you prosper in your career and fit the requirements of the company from the day you start. 
All in all, Verizon is a great company to work for if you are looking for a great work-life balance and great working culture. 
Is Verizon a Good Company to Work for?