Engineering has been one of the topmost wanted degrees in the U.S. for several years running. The number of students with engineering degrees at the bachelor's level has grown by 37% since 2009. The field is booming and will continue to grow as technology advances and becomes more sophisticated, but there are less than two million people with engineering degrees in the U.S., compared to over 17 million people with bachelor's degrees overall. There exists a massive opportunity for anyone who wants to become an engineer, especially if they want to work in cutting-edge fields like robotics. Network engineering is one of the branches of engineering that is quite popular these days. Let us know about "Is Network Engineering A Good Career?".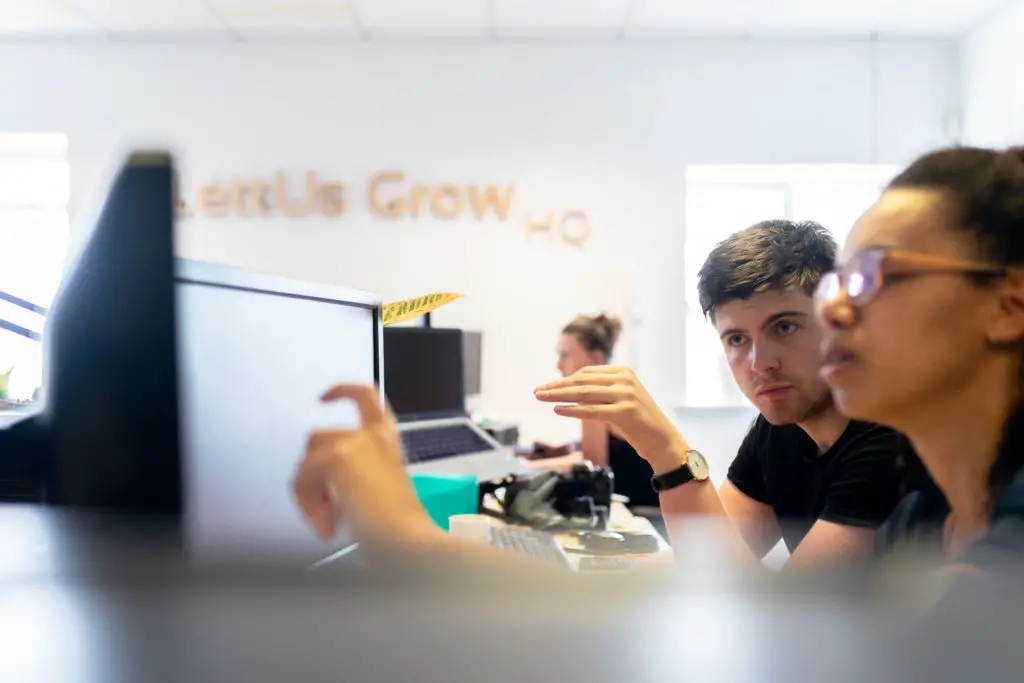 What Exactly Is Network Engineering?
Network engineering concerns the operational technology that runs today's computer networks. It is a branch of computer networking concerned with designing, implementing, and troubleshooting a computer network infrastructure. It includes work such as monitoring network performance, traffic analysis, and fault detection and diagnostics. The field also includes managing large networks and projects, developing network standards, and maintaining network security.
Is It A Good Career?
Network engineers play a vital role in keeping the internet running. Although it's not as glamorous as being a software engineer or a web developer, network engineering is still a great career path if you have an interest in computer science and technology. The job market for computer scientists is hot, and the demand for network engineers is also increasing every year.
Why Is Network Engineering A Good Career?
Network engineering is a booming industry. The number of employed network engineers has increased by 40% in just the last ten years. That's because the technology that connects us grows exponentially each year, and the people who build that technology need to grow as well. Network Engineers have a great career. 
Some Points Explain This
Network engineering is a very exciting field and offers ample opportunities for career growth. 
A network engineer can get a job in almost all the companies these days. 
Network engineers are essential to every business and organization these days. 
The number of jobs available in this field is increasing day by day because most businesses are dependent on networking technology to function smoothly.
Network engineers come up with creative solutions to solve problems that would otherwise be impossible to fix with software alone (to keep your business running smoothly.)
A career is a great way to meet people, do challenging work and earn good money.
How Much Does A Network Engineer Earn?
Becoming a network engineer is a rewarding career tied to the most sought-after and in-demand jobs available today. Network engineers are also one of the highest-paid tech professionals. The average salary of a network engineer is pretty good. For example, network engineers in the United States earn an average of $80,000 a year.
How To Become A Network Engineer
Becoming an expert network engineer is not an easy task. It takes years of dedication, hard work, and perseverance. However, learning the fundamentals and the knowledge required to become a network engineer is a lot easier than you think. Numerous online resources can help you get started in this career including free online courses from reputable universities such as Princeton, Stanford, and Harvard, and so on. The internet is also a great way to access books on networking, technical books, and many other resources that will help you achieve your goal of becoming a network engineer easily. You'll need a bachelor's degree in computer engineering or a related field to qualify for most entry-level jobs, but don't worry if you don't have one. If you have experience working as a help desk technician or in IT support, then many companies will hire you as an entry-level network engineer and train you on the job.
How To Grow In Network Engineering?
Network engineers are in high demand. Their salaries have increased by 7% for the last three years, and this growth is expected to continue. Since there are so many opportunities, it's no surprise that networking engineers are among the highest-paid IT professionals. If you want to break into network engineering, you must be prepared to work your way up from the bottom. You might need to fill an entry-level position, or maybe even work as an intern. However, this is only the first step in becoming a full-time employee at a top organization. Network engineers should prepare themselves for the challenges that they will encounter. Another important thing we need to do when we want to grow in network engineering is to get certified. There are a series of exams available for network professionals, including Cisco, Juniper, and Microsoft. Passing these certification exams will make you stand out from the crowd and prove your ability as a network engineer.
The Demand For Network Engineering
The demand for this is on the rise. According to the U.S. Bureau of Labor and Statistics, there will be a 24% increase in demand for network and computer systems administrators between now and 2026. This is great news for people with these skills, but it's also a great opportunity for those who want to learn them. Network engineers are in high demand, and will only become more so as more companies move into automation and IoT becomes more pervasive.
What Makes A Good Network Engineer?
A network engineer, or system admin, is responsible for the network infrastructure of an organization. This includes the servers, networks, and backbone connections of a company or organization. A good network engineer must be versed in all levels of networking. They should understand networking at the router level, at the switching level, and the server level. Their job is more than just installing equipment; they are responsible for performance tuning their network to ensure it's running smoothly.
Some Colleges
Networking is one of the most popular courses among engineering students. It is a multi-disciplinary course that involves studying computer science, electronics, and communications. Most of the networking courses are available at the undergraduate level and postgraduate level. The list of top schools to study computer science is dominated by universities in California. Stanford University tops the list, followed by UC Berkeley and UCLA. Harvard University and Massachusetts Institute of Technology complete the top five. In sixth place is Cornell University, which has a particularly strong program in computer science. In 2013, it became the first Ivy League school to make the top 10 for computer science programs. Other high-ranking East Coast schools include Johns Hopkins University and Carnegie Mellon University.
When Network Engineering Is Not For You
Network engineering is not for everyone. It calls for a selected set of capabilities and hobbies that aren't easy to find. Network engineers are a different breed. They are more inclined towards mathematics, systems, and algorithms than people. However, it can be very rewarding and will allow you to solve challenging problems for large organizations. Network engineers work with businesses of all sizes, from small retail shops to large global corporations. These professionals ensure that the network infrastructure can support the business needs and provide the best experience to their customers. Network engineers are in high demand, but not everyone is cut out for the job. If you aren't prepared to learn new technologies every 6-12 months, then you should consider another career path.
The History
The first network engineers were in charge of networks composed entirely of computers and telecommunication devices. They would configure, manage, and troubleshoot these systems, usually through the use of telecommunications equipment and protocols. Today, network engineers have expanded to cover information security, data networking, and internetworking and inter-network communications. There are several different types of network engineers, each with its specialty. The field still includes telecommunication engineers and these specialists work alongside them in many organizations. The field of network engineering has had a long history and it is still evolving. It has evolved with the ever-changing technologies and tools available. The field of network engineering is an amalgamation of many fields that came before it. Network engineers are responsible for the design, implementation, and maintenance of computer networks.
The Conclusion
Now we have learnt "Is Network Engineering A Good Career?", The knowledge and skills needed to be a good network engineer are many. You should understand how networks, servers, and other hardware work as well as can think critically about problems you encounter in your job. A good network engineer is someone who can keep everything running smoothly and be the go-to person for any problems. This takes a lot of time, patience, and hard work. It's important to have a passion for technology and computers in general so that you're always learning new things. Also critical is the ability to troubleshoot problems when they arise and communicate with both technical and non-technical people effectively. Network engineers must have a wide range of skills. Some of these include being familiar with several different operating systems, understanding how to properly configure routers, and knowing what makes a good network engineer, and also how to sustain the career in the longer run.
Is Network Engineering A Good Career?