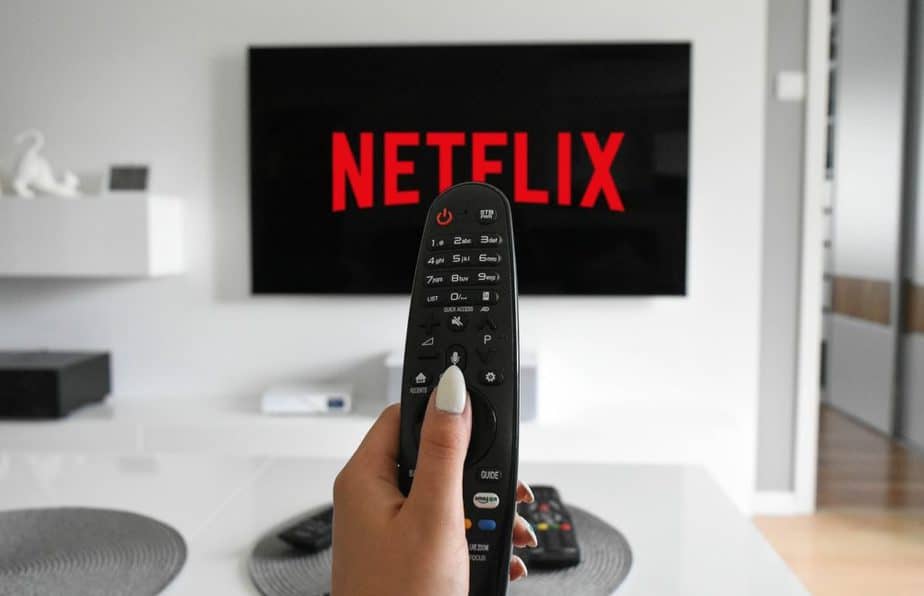 Netflix Inc. 
With a substantial rise in the number of internet users over the past years, the use of digital streaming services has grown by leaps and bounds. This has also led to an increase in the number of digital streaming platforms. One of the digital streaming platforms that have become a household name is Netflix. Here, let's know 'Is Netflix a good company to work for?'
Netflix provides its users with a comprehensive collection of TV shows, documentaries, movies, and other categories of programs. The wide variety of content offered by Netflix caters to a diverse range of viewers. As of the year 2021, Netflix has 209 million subscribers all over the world. Netflix employs around 12,000 workers in its worldwide workforce. Netflix requires its employees to deliver consistent performance at work. In return, the employees are provided with an attractive collection of perks, employee benefits, and productive work culture.
This article provides information about how good is Netflix as a workplace.
Working at Netflix
Netflix aims to employ the most talented individuals who can contribute to the growing excellence of the organization. The employees are expected to be team players who can successfully work in a team and do their part in the success of the team. Employees must uphold the values of Netflix at all times during their tenure with the organization. Any individual who wants to work for Netflix can apply for the job role at the website of Netflix. However, all the job seekers before applying to a job want to assure themselves that the company they are going to join is a good place to work and earn money. The following components related to the workplace can help an individual to assess the suitability of Netflix as a workplace – 
Employee Benefits – Employee benefits play an important role in the job satisfaction and motivation of an employee. The provision of these benefits attracts individuals to work for the organization. Netflix offers a comprehensive package of employee benefits to its workers. Some of these benefits are enlisted below – 
Stock option program- Netflix employees are provided with an option to choose the amount of their income they want to receive in form of salary and the amount in form of stock options. 
Parental leave – Netflix employees who become parents can avail of 4 to 8 months of parental leave.
Family forming –  Employees who wish to become parents through surrogacy or adoption are provided with reimbursement of costs involved in forming their family.
Expenses and work-related travel – Employees are provided with the reimbursement of expenses incurred while traveling for business purposes.
Salary structure – Netflix offers its employees competitive pay packages. The salary offered by Netflix is at the top of the market. 
Medical benefits – Employees working at Netflix are provided basic health insurance and dental cover. These benefits can also be availed by the dependents and family members of the employees.
Work culture – Work culture plays an important role when individuals are looking for obtaining a job with an organization. Individuals generally choose the work environment that facilitates their career growth and advancement. The following points signify the key features of work culture at Netflix – 
Netflix employees are encouraged to take independent decisions.
The work culture at Netflix is based on values such as – integrity, respect, teamwork, and excellence.
Netflix's work culture aims to make the workplace more productive, flexible, and fun for the employees.
People over process is chosen by Netflix as its manifesto. This has enabled Netflix to create a workplace that supports the workforce in driving towards common ambitious goals.
Reputation – Jobseekers are keen to work for an organization that has a reputable spot in the business world. Working for such an organization provides employees with a sense of satisfaction and pride. The reputation of Netflix is unquestionably great. Netflix has grown into a worldwide phenomenon and has set the benchmark for other digital streaming platforms. So, working at Netflix not only helps the employees to be associated with an organization that has its operations in several countries but also enables them to add value to their resumes.
Conclusion – In hindsight, it can be said that working at Netflix helps an individual to gain exposure to several aspects of work that will help them in their career. Netflix as a responsible employer understands the needs of the employees and provides the best possible employee benefits and productive work culture to the workforce. Working with Netflix can propel the career of an individual to a higher level. Netflix has certainly revolutionized the world of digital streaming and the employment policies adopted by Netflix has turned Netflix into a dream working place for any job seeker. So all in all Netflix is a great place to work. 
Frequently asked questions
Question 1. Which job offer should an applicant choose between two jobs offering the same pay package?
Answer 1. In case a job applicant receives a job offer from two organizations offering a similar pay structure, the following factors will be considered by the applicant for making the final decision about which organization to join – 
The employee benefits that are offered by the organization.
The job security that comes along with the two job offers.
The onsite facilities at work premises.
The proximity of the workplace to the jobseeker's home.
Question 2. What benefits can employees receive from their association with an organization that runs its operation in several countries?
Answer 2. Working with a multinational organization provides the following benefits to the employees- 
These organizations employ a diverse workforce, so employees working with workers from diverse backgrounds can learn about different cultures while working. This provides great exposure to employees.
Multinational companies provide a good salary package as per the market standards.
The employee benefits offered by multinational organizations are very lucrative.
Question 3. How can the job openings at Netflix be identified?
Answer 3. Any individual aspiring to work for Netflix can identify a job opening by visiting the Netflix career website. Various job openings are listed here, and the job seeker can apply online for the job role that matches his or her qualifications and interests.
Is Netflix a good company to work for?