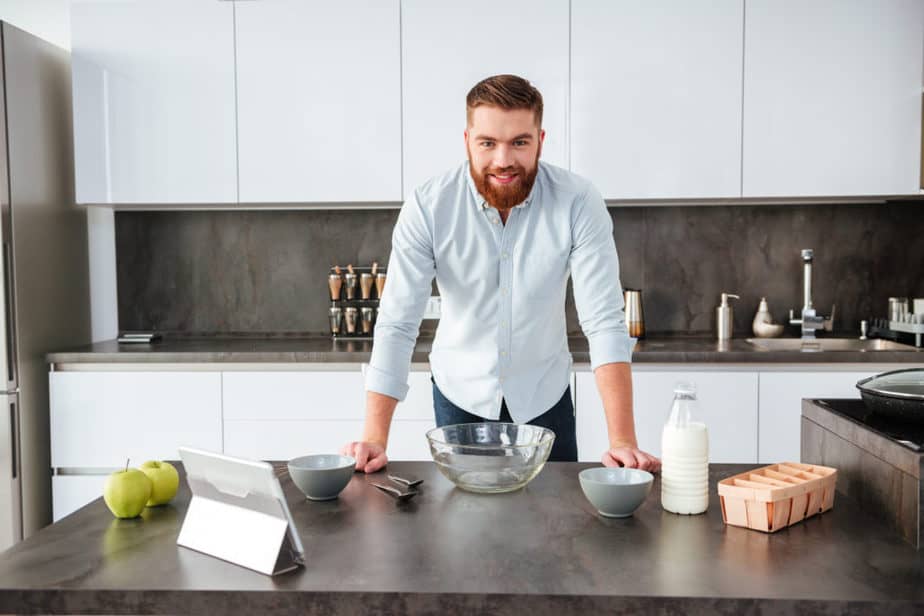 Thinking about becoming a kitchen manager? Is Kitchen Manager a Good Career? Then you would want to know more about what it is like to be one, and what it takes to become one as well. We understand that it is very important to know everything about a possible career choice before deciding to pursue it, which is why here in this article, we shall take a comprehensive look at all the aspects of a job as a kitchen manager to help you consciously decide whether it is the right career for you. Ultimately, you wouldn't wake to go down a path and regret it for the rest of your life.
Is Kitchen Manager a Good Career?
Like any other managerial position, a competent kitchen manager must have good communication and organizational skills, along with proper knowledge of the culinary arts and subsequent training, either through culinary school or picked up through work experience. They also need certification in the safe handling and preparation of food from a relevant authority. Furthermore, they also need to have an excellent capacity to manage people and a business, an understanding of inventory control, and the ability to follow standard operating procedures. To put it simply, the responsibility of a kitchen manager is to ensure that the kitchen at a restaurant or a hotel functions smoothly,  in the sense that it delivers food that is well-cooke
d at a good pace, and that everybody at the kitchen follows all the rules of standard procedure while maintaining proper hygiene and safety. A kitchen manager is also sometimes referred to as a head chef, as they are usually an experienced chef who knows their way around a kitchen. The following are some of the important aspects of a job as a kitchen manager. Let us take a look:
Key duties and responsibilities:
As mentioned earlier, a kitchen manager is responsible for maintaining the average efficiency of the kitchen of a hotel or a restaurant. Since they are also technically the head chef of the restaurant, their job also includes creating menus and changing them from time to time to meet the demands of customers. They also have to set schedules for the kitchen staff, and like any good manager, ensure that everyone sticks to their schedules. They also need to take charge in case of crises and manage shortages of supply in food and other raw materials. The kitchen manager will also often have to deal with unhappy customers, so one needs to be calm in trying situations as well. Customer satisfaction being a top priority for any restaurant worth their name, this is something every kitchen manager needs to be good at. Even though they are required to have sufficient culinary experience, kitchen managers need not always be involved in the process of food preparation. They are supposed to focus on leading the kitchen staff in all their duties and maintain the competitive advantage and financial success of the restaurant or the hotel they are working for. 
Education and training:
Kitchen managers must have graduated high school, and any other degree in a course from culinary school is a welcome addition. Someone wanting to be a kitchen manager may also take courses in accounting, marketing, and management as well. However, the actual skills required for the job are typically picked up through training on the job, such as being able to work in a high-pressure environment and serve customers for their sole satisfaction. Many kitchen managers start their careers as line cooks or sous chefs and then work their way into the rank of a manager. Aspiring kitchen managers may also have to follow other kitchen managers around to get a good idea of what the job is all about until they are comfortable with the duties they see. Apart from picking up experience in this manner, one will also have to acquire a ServSafe Manager Certification with a score of at least 75% in the required examination. They will need a Food Safety Manager Certificate, issued by the National Registry of Food Safety Professionals by passing the exam set by the Conference of Food Protection with a passing score of 80%.
Skills required:
Kitchen managers need to be good at organizing, which includes filing accurate documents and compartmentalizing information for the staff. They need to be effective communicators to ensure that everyone follows their instructions. They should also be able to manage time well, prioritizing tasks when necessary to deliver the best possible experience for the customers, thus maintaining the restaurant's financial success. Their interpersonal skills should also be in place to ensure that they maintain good working relations with each member of the kitchen staff. They should also be well-versed with software for tracking inventory and timekeeping for employees, as well as programs that keep track of the restaurant payroll.
Salary:
It is difficult to pinpoint an exact figure, as a lot of regional factors such as geographical locations and state taxes, along with individual experience, skill, and the size of the restaurant come into play. However, we can safely say that on average, a kitchen manager in America earns about $44,609 a year, with some salaries ranging from $14,000 to $99,000 as well.
Conclusion:
Kitchen managers have to work in fast-paced environments while standing and walking around for a long time. It is a job that requires a cool head and the zeal to work tirelessly for long hours. It also entails a lot of responsibility, as kitchen managers have to juggle their duties in the kitchen and please customers at the same time. The kitchen is also not a very pleasant place to work in, as it has high temperature and high humidity. However, if cooking and serving others is what makes you happy, then this is the career for you. The pay is decent, and most large restaurants tend to offer other benefits such as vacation and insurance as well. If you can manage and cook, then go for it. Best of luck!
Frequently Asked Questions:
Do I have to go to culinary school to be a kitchen manager?
Most of the culinary experience is picked up on the job. Doing a course on the culinary arts will give you an edge in the field, but you can get ahead without it as well.
Can work as a waiter count as experience for the job of a kitchen manager?
Working in a restaurant is definitely a good experience for the position of a kitchen manager, but employers will mainly be looking for experience in the culinary field and your ability to manage people based on your communication and organizing ability. 
Is Kitchen Manager a Good Career in 2021?