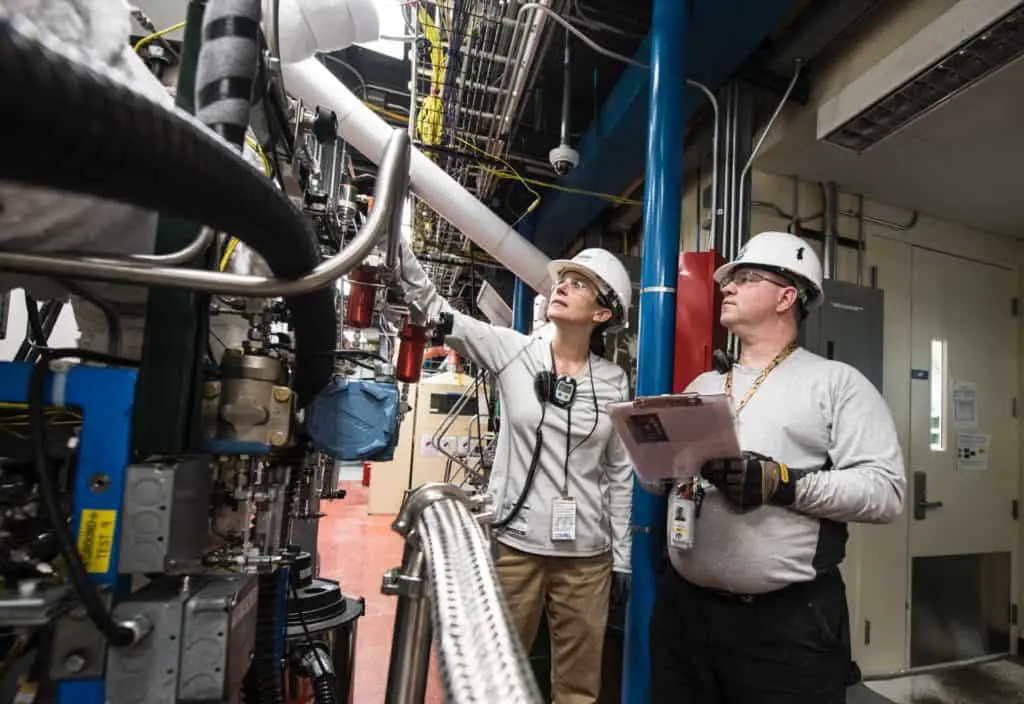 Is Industrial Engineering a good career option? The answer to this question may vary from person to person in terms of personality, skills, and interest. The constant growth in the industrial sector is directly proportional to the increase in job opportunities for those holding degrees in industrial engineering. Industrial Engineering in itself covers a vast range of career opportunities in the different industrial sectors. Further detailed insight about industrial engineering will give you a clear idea to judge 'Is industrial engineering a good career?' for you or not.
What Is Industrial Engineering? What does the job of an Industrial Engineer entail?
Industrial engineering is a type of engineering which deals with practical problem-solving in terms of products. Engineers come up with ideas and make those ideas exist in reality by implementing them. Industrial engineering is mainly focused on systems and processes involving those systems. In other words, it is about the optimization of complex processes and systems in an organization. Industrial engineers help the industries in making better use of their resources like energy, people, money, knowledge, and information so that they could make their products much easier, better, and efficient. Industrial Engineers are a combination of technicians and scientists that is theoretical knowledge of technicians and practical knowledge of scientists.
Industrial Engineering is one of the most versatile types of engineering. It combines business skills with practical engineering skills. Industrial engineering students have specialized knowledge in the field of mathematics, physical and social sciences as well as business management. They create, analyze, supervise in implementation and predict the all over outcome from the processes.   
Job Specification – Industrial engineers work to increase the rate of production by analyzing operations to be performed, preparing lists of the required equipment to estimate the production cost of the products, designing the workflow for the workers, and training them to work with new improved processes, supervising the whole production process and preparing the necessary document and report and at the end ensuring that there is no compromise done with quality-standard of final product and it meets the expectation of the customer. The criteria's on which the whole process is judged are as follows:
Time Management
Affectivity 
Reduction in cost of production 
Lesser use of manpower 
The safer work environment for workers.
An efficient technique that causes minimum harm to the environment.
Knowledge Facts about Industrial Engineering
  Core Subject: Mathematics, business  
Number of graduates per year: 5538 graduates
Salary: Average Salary range from $68,300 – $111,400
2020 Median Pay: $ 88,950 per year 
                                                               $42.76 per hour
Number of jobs 2019: 295,800
Job Outlook,2019-29: 10% (Much faster than average)
Employment Change,2019-29: 30,000
Job Satisfaction: 70%
Meaning Score Pay Scale:45%
Regretted Degree: 15.91% (Comes under 3rd position in the least regretted degrees)
Various Career Options for Industrial Engineering Major
A Bachelor's or Master's Degree in Industrial Engineering provides you with various job opportunities in the industrial sector. Around 59% of Industrial Engineers only have Bachelor's degrees while 11% of the Master's degrees in industrial engineering. There are a lot of employed Industrial Engineers in related fields. There are around 31400 industrial engineers in the health and security sector in the US and around 313000 employed industrial engineers in the year 2020 in extreme resilient occupations. There has been impressive growth in the employment rate in the last two decades. 
Top 3 Most Paying Jobs For Industrial Engineering Major
There are many high-paying jobs in the industrial sector for industrial engineers besides industrial engineers. The education qualification required for these jobs is mostly the same as that of an industrial engineer but further, requires few additional skills to get employed for those positions.    
Quality Engineer: A Quality engineer ensures that the production process runs smoothly and efficiently. Quality engineers keep a check on the quality of the product made and if it meets the established quality standard. They work in factories and laboratories so they could supervise the whole process and sustain a suitable environment for workers. 
Average Base Salary: $ 75,429 per year in the United States (Certified Quality Auditor earns 8.47% more than average base salary)
Qualification: Four years of Bachelor's Degree in engineering and related fields is required.
Engineers need to pass the certified quality engineer exam.
                          Gaining field experience by managing projects is a must. 
Skills Required: Quality Management
                             Root Cause Analysis
                             Quality Assurance 
Top Hiring Companies: John Deere, Northrop Grumman, Zimmer Biomet 
Process Engineer: A Process Engineer plans the whole process of production from raw material to their final product by analyzing a strategy and implementing whose strategies during production while making necessary improvements. Process Engineering is the application of fundamental laws of nature to bring upon the complete transformation from raw material to the final product.
Average Base Salary: $ 85,095 per year in the United States (increase with years of experience to around $92,470)
Qualification: Four years of Bachelor's Degree in engineering and related fields is required.
                          Master's is preferred for Process Engineers.
                         Specialized Knowledge in Mathematics and of new technology is required.                           
Skills Required: Statistical analysis Skills
Project Management Methods
                             Knowledge of standard ISO 9000 spice Solutions 
Top Hiring Companies: Intel Corporation, Applied Materials, Boston Scientific, Lam Research 
Manufacturing Engineer: A Manufacturing Engineer mainly focuses on the design, parts, and working of integrated Systems which help in the production of high-quality standard-based products. Their expertise revolves around technologies and machinery. Manufacturing engineers share common working concepts with other departments like electrical and mechanical.
Average Base Salary: $ 76,427 per year in the United States (increase with years of experience to around $84,500)
Qualification: Four years of Bachelor's Degree in engineering and related fields is required.
                         Experience in problem-solving concerning machinery
Experience in using data analysis programs like CAD and CAM 
                        To hold any higher position in a company CME (Certified Manufacturing Engineer) certificate is required
Skills Required: Analytical Skills
Proficient with windows operating systems
                            Communication and Leadership Skills
Top Hiring Companies: 
GE, Google, ASML
What are the Advantages and Disadvantages of Industrial Engineering?
Advantages
The high annual salary in comparison to other branches of engineering. A pretty good salary is paid to industrial engineers and they are provided with other benefits which include health insurance, vacations, paid leaves, and holidays.
The high satisfaction rate of around 70% in all-over career rating.
A good amount of entry-level occupations are available for the degree holder.
Provides job flexibility. 
Not the job people are usually looking for.
Require making difficult decisions.
Long working hours 
Open Doors to Business opportunities
Industrial Engineering and business are complementary to each other. Hence industrial Engineering is one of the most preferred engineering degrees because of its versatility. You can always work in different fields within a business-like supply chain management, quality assurance, project manager, and many more. A degree in industrial engineering can be a good step towards setting up your own company. Engineering degrees are the no.1 degree that creates most of the millionaires and entrepreneurs around the world.
Conclusion- Satisfaction is all that matters in the end 
 "Personal Satisfaction is the most important ingredient of Success". A good career option is a combination of a reasonable level of financial stability and while doing your job you feel happy and content with your career choices. All types of engineering almost take the same amount of effort and practice in mathematics and science but the things that make industrial engineering a good career option are its versatility and flexibility. You can always switch to other career options if you do not feel the same passion for your job anymore. Degrees in industrial engineering always leave a positive impact on your resume.
QUESTION/ANSWERS
Best Colleges for engineering students in the USA?
The top 5 best engineering colleges in the USA are Georgia institute of technology, University of Michigan, University of California –Berkeley, Stanford University, and Cornell University.  
What are the required skills for a person considering industrial engineering as a career option?
The necessary skills needed in industrial engineer are problem-solving, critical-thinking skills, creativity, communication skills, and math skill. This few skill is looked in very engineer while hiring.
What are few Challenges faced by industrial engineers in their day-to-day life?
The challenges faced by industrial engineers are low productivity, poor labor relation, and lack of skilled or trained Labors. It becomes difficult for them to deal with the skill gap and educating the laborers about advanced technology becomes necessary.
Is Industrial Engineering a Good Career?