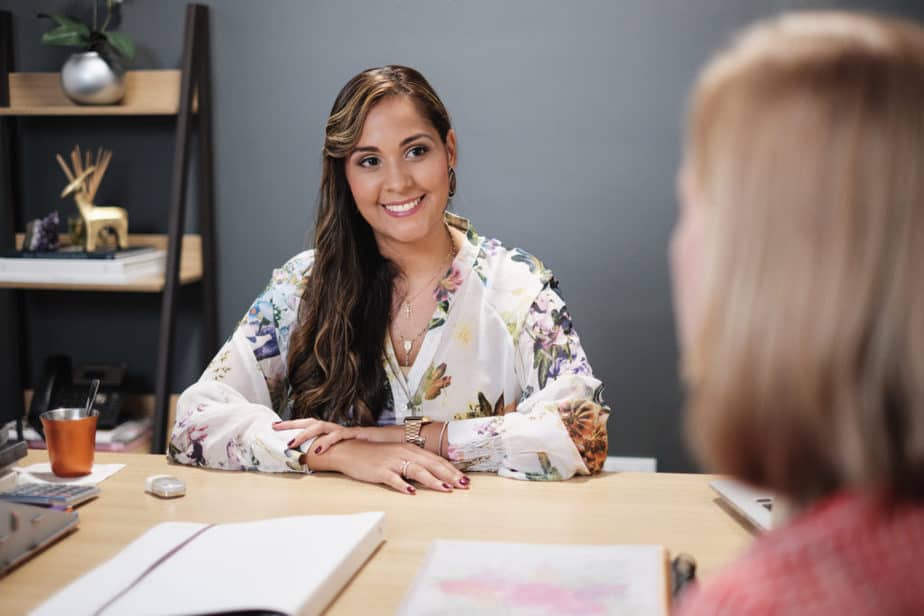 Health Information Management as a Career Choice
Is Health Information Management a Good Career? Before diving deep into the article and declaring whether the health information management system is a good career choice or not, what career choices does it open up, what are the various salary packages that the career offers, etc., let us first look into what Health Information Management is. 
As the name suggests, Health Information Management (HIM) manages information related to health and healthcare. It requires the professionals to collect, organize and analyze the information and data about health to provide information for further use of, say, clinics, governmental statistics and fundings, research, and development, to name a few. 
Primary disciplines of Health Information Management 
Health Information Management (HIM) can be considered an umbrella term encompassing a wide array of fields. According to the American Health Information Management Association, the various fields associated with HIM are: 
Coding and Billing 
Communication and Education 
Information and Data Analysis 
IT infrastructure 
Operations and Medical Records Administration 
Revenue Cycle Management
Risk Management 
Common Job Opportunities in the field of Health Information Management (HIM)
Medical Health Records Technician/Coordinator/Analyst 
These professionals ensure that the health information related to the patient is recorded systematically and categorically. Further, they need to verify the records and analyze them as well. According to the Bureau of Labour Statistics, employment in this sector will grow by 8 percent within eight years, much faster than the average of other occupations. 
Medical and Health Service Manager 
The main responsibility of these managers is to plan, manage and execute the day-to-day operations being carried on in the healthcare units and facilities. This sector is highly growing in demand and needs the hours for countries to develop Health Information Technology and knowledge informatics. 
Health Information Director 
This is a middle and upper-level job in the Health Information Sector that requires a good amount of prior practice and experience. The director usually manages all the ongoing operations and the personnel involved in the department or facility for efficient functioning and secured access to the confidential data of the patients. Synonymous to this post is the Health Information Administrator. 
Chief Privacy Officer 
Working in close collaboration with the Health Information Management Director or similar senior organizing units, the main responsibility of the Chief Privacy Officer lies in the inspection of patient rights, amendment, security, and restriction of the access of private information of the organizational and operational parties. 
Medical Coder 
These professionals, trained technicians, carry out the duties of reviewing all the relevant information related to the patients so that the data can be coded and handled efficiently. They further diagnose and code data forming a bridge between healthcare officers as well as billing offices.
Skills Required for Health Information Management 
Analytical skills
Attention to details
Communication skills
Ability to work in teams
Technical skills
Leadership skills
Technologically savvy
Steps to Pursue Health Information Management (HIM)
Define your Goal:
Narrow down the focus or area of interest with HIM. Some of the common job opportunities provided by the field have already been listed above. Select the one based on your interests and further career plans. 
Evaluate your Experience 
While people engaging in HIM may come from a varied educational background, a large of the professionals are either from Healthcare or Information Technology (IT) backgrounds. The reasons are obvious: professionals from the IT sectors handle the technological know-how, and those from healthcare are experienced in handling patient databases. 
Hence, though not a compulsion, it is always preferable if you have prior knowledge in this field. And in case you don't, you can always gain experience through short-term courses or internships to gain your skills. 
Choose a Mentor
It is again preferable to choose a guide who can assist you in the professional and personal development required in this field. Try finding someone who does not just assist you throughout your journey but also challenges your thoughts since it is only through this that the horizon of knowledge broadens. 
Further Education:
After following the steps mentioned above, you can pursue a higher degree in Health Information Management, which to a great extent can determine your position in further career pursuits.
As a Career Choice
The question of Health Information Management is a 'good career option' a flawed. This is because every sector has the potential to thrive if done justice to it. However, analyzing the recent trend, it can be concluded that even during a crisis like the ongoing pandemic, where the entire world economy has crashed, this sector would only grow uphill. The health and healthcare sector has only been expanding and keeps growing so. 
Although this field does not directly deal with the treatment of patients, yet plays an important part since, in a lot of many cases, the treatment depends on the medical records. . Efficient documentation of these records results in the effective treatment of the patients by reducing the medical errors, reducing costs and improving the care outcomes. But, most importantly, what greater satisfaction can you bring into your life if not changing and saving people's lives somehow or the other. 
Reasons to consider Health Information Management (HIM) as a Career Option.
The opportunities that he offers are extremely diverse. If anything, you do not just learn to handle records, manage technical data and nursing skills. Still, you also develop team spirits, leadership skills, and understanding of a crisis or hospital operating environment. 
The job satisfaction associated with healthcare is also generally considered rewarding. It would be safe to say that it stands out as a career, a prestigious one that too. 
Several vacancies are opening up frequently, more so the smaller ones. Moreover, few other job opportunities like public health informatics, knowledge system redesign specialists, and other allied services are expected to be introduced soon. 
This field is limited to hospitals only and can also be expanded to a wide variety of spaces. In short, you can also work in the medical field as a freelancer. 
Even the newbies have a great potential to earn a good salary starting from $30,000 up to $50,000. With increasing expertise and experience, the figure goes beyond $75,000.
Educational Qualifications
To pursue a career in Healthcare Information Management (HIM), an associate degree or a license is required. Some of the options that can be availed while doing so are medical administration, management consultants, health educators, etc., depending on the objectives that you have chosen. Following that, an associate's degree with an Approved Health Information Management program (AHIMA) has to be earned. Finally, in doing so, a Registered Health Information Technician (RHIT) credential from the American Health Information Management Association can be received. 
Expected Salary 
The salary scale offered in the field of HIM varies and depends on the specialization that is being pursued. For example, some of the average salaries as declared by the Bureau of Labour Statistics (2019) for the given jobs are as follows:
Medical Service Manager – $115,160
Management Consultants – $95,560
Health Educators – $60,500
Health Information Management Directors – $70,000
Frequently Asked Questions (FAQs)
Q1: Where are the Medical records technicians based?
Ans: According to the Bureau of Labour Statistics (2019), the Medical Records Technicians are mostly based in hospitals. However, they also practice in physician's labs and clinics and as administrative and medical supports. Since 2020, they have scattered to different office bases. 
Q2: What are the different certifications that Health Information Management prepares one for?
Ans: Those who have graduated in the Health Information Management are eligible to take up Registered Health Information Administration (RHIA) and Registered Health Information Technician (RHIT) exams through American Health Information Management Association (AHIMA). 
Q3: Which are some of the colleges offering Health Information Management?
Ans: With the growing importance of HIM, many colleges have been offering this course. However, some of the best ones are Indiana University, Chicago State University, University of Washington, St Lawrence College, Brown College, etc.
Is Health Information Management a Good Career?