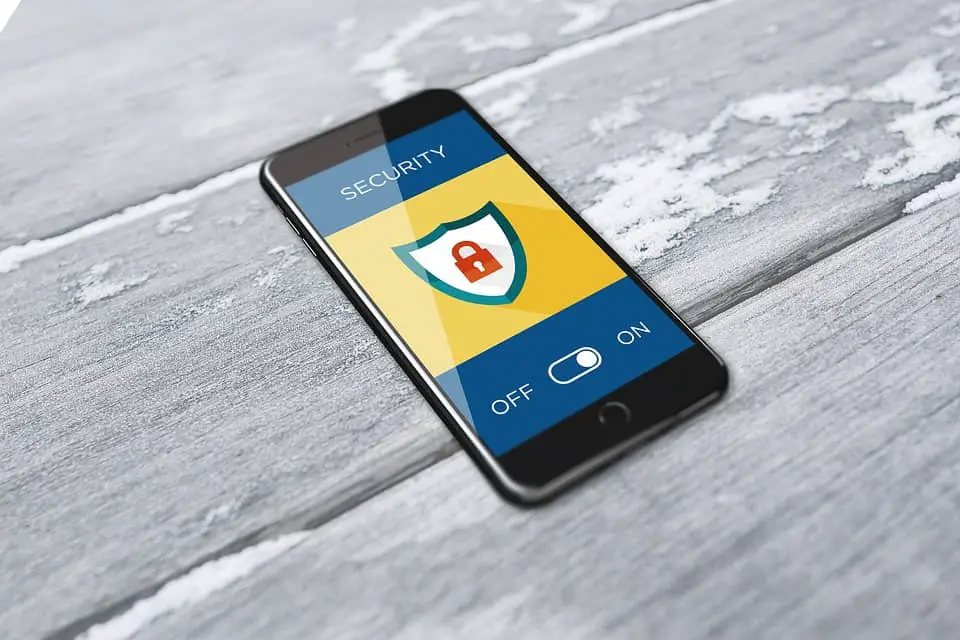 When it comes to the modern world, where social media is growing rapidly and is popular amongst every age group, cybersecurity has a big part to play. According to some researches, such as the one done by BLS (Bureau of Labor Statistics), cyber security-based career opportunities will grow to 31% by 2029. With the increasing demand for technology and tech-geeks, cybersecurity is a must-know skill for everybody, especially youth, as they are specifically exposed to more social media threats. Thus cybersecurity is the need of the hour. This article will provide you a small tour of the world of Cyber Security Career.
What Is Cyber Security? | Cyber Security Career
Cybersecurity study programs teach you how to protect computers, operating systems, and data. You'll be able to mitigate threats and learn how to tackle them with the same.
What Is The Duration Of Cyber Security Degrees?
Bachelor's degree in cybersecurity: 3 or 4 years in most countries.
Ph.D. in cybersecurity: 3 to 5 years; there are options of 1 or 2 years, but they are less common.
Master's courses in cybersecurity: takes between 1 or 2 years.
What Are The Best Cyber Security Schools In The World?
Georgia Institute of Technology; in the United States of America
Abertay University; in United Kingdoms 
SRH Hochschule Berlin; in Germany
University of Winnipeg; in Canada
Purdue University; in the United States of America  
Can Cyber-Security Courses Be Taught And Learned Online?
Studying any course online provides an extra benefit of learning things at your own pace without any physical pressure of attending classes, attendance, and peer pressure. If the courses are pre-recorded, they can be watched repeatedly till the student can grasp the concept, and he or she can also interact with the teachers on the same platform if any query arises.
Another benefit of e-learning is that the students can first try the course and then ponder upon if that suits them the best, after which they can actually go ahead and pursue the degree in the same field. Numerous colleges offer a short-term course in the field of cybersecurity for just about $110. Learning online also reduces the costs of living and transportation, for which the students don't have to hassle between the payments and worry about the same.
Opportunities And Cyber Security Career  
It (cybersecurity) is also one of the highest paying careers in modern times, paying as high as $243286. With the increasing need for talent in this field, the average salary has risen by 16% in recent years. This career path also opens doors for people from varying backgrounds, from IITs to researchers to data analysts. Cybersecurity requires many specialists at varied stages, and hence it is an open door for all career-driven people. Thus, it also makes a financially stable career for anybody willing to go in for it.
With the increasing digitalization of the world, people get more exposed to cyber threats and attacks. With digitalization comes the knowledge of the digital world. Hence it will not be so difficult to gain knowledge in this aspect of technology. There are a lot of reputed national and international universities and colleges offering courses in the same field. Especially in India, after the "new Education Policy" coming into the picture, the scenario for the cyber-world changes, and so does the literacy for it. Cyber-security comes to the forefront with courses such as 'coding' and other technology-related subjects being implemented as a regular course of learning in schools. 
Companies require such people to protect their important data, clients, services, and other important planning. With the advancements in the world, most companies are shifting to e-commerce. Safeguarding it is a big challenge, especially when it comes to big companies with a large clientele. Thus, companies are willing to provide top payments to keep their data authorized and in safe hands.
In May 2017, when many companies were prey to the WannaCry ransomware trap where over 2000,000 computers were affected in over 150 countries, it damaged over a billion dollars just because of the data lost and the privacy hacked. This very incident made the world and companies realize how important cyber awareness and security are and how data can be lost in seconds leading to huge losses worldwide in seconds. 
The number of people required in this area is way less than what is available at present, making it a really "hot need" of people and companies worldwide. Companies want to boost up their ranks with such professionals' help and are willing to pay the price for the same. Opportunities can be. Spotted in public sectors, private sectors, and even as freelancers. For starters, the field can opt for any bachelor's degree with the right knowledge. If the suitor wants, he/she can get specialization with various courses available by different universities, adding another bonus point to the career planning. 
Skill Set Required in Cyber Security
To get a job in the above-mentioned field, the suitor must fit into a lot of categories. As interesting as working with computers and technology sounds, it might get taxing if not dealt with correctly. 
The analytical game and problem-solving mind should be on point as this field requires a lot of spontaneity and thinking on feet. 
Listening skills with a calm and composed personality so that he/she can be able to manage the team and understand their perspective of the story is important due to varied opinions on the same cyber-harm.
Keeping an enthusiastic approach towards given tasks and willingly wanting to save websites/accounts or apps from threats is another milestone that needs to be achieved before applying. 
All of these feathers to your technologically intrigued cap can be major plus points to add to good career stability. There are various job opportunities available in India as well including the following:
Chief Information Security Officer (CISO): The CISO is a senior-level officer who ensures that the company's data or the firm remains secured and intact without leaking and thus keeping it safe and secure. He/she also has the task of aligning the security plans to the company's visions and plans and make sure they don't go against the firm's policies and objectives. They also have the responsibility of overseeing the cybersecurity policies. 


Security Architect: A security architect has a crucial role in designing the firm's policies and networks. The security helps to protect the networking, researching and planning for the entire firm. They also help to make policies for the employees to know the security policies.


Cyber Security Manager: The salary for a security manager begins at 12lakh per annum, and it being one of the most important professions in this arena. A manager also reviews the existing policies and has to ensure that they are based on new threats. They create strategies for security-related areas and manage IT professionals' teams to ensure the highest levels of data security.


Cyber Security Analyst: He/she is the one who implements and upgrades security measures and controls.  A cybersecurity analyst is also responsible for conducting tests, risk analyses, and security assessments. The analyst also has to train other employees in security awareness and procedures to be aware of the best practices to avoid breaches.
It is not hard to get a job in the same field. All it requires is the correct skill-set and an open and welcoming mind to all sorts of ideas and thoughts. Hence, cybersecurity as a career provides immense room for people to grow and provides varied opportunities. With the new technology and skills developing every day, one can surely consider security a new building career path with immense exposure and experience for people in different kinds of study backgrounds. 
Also read How I got my dream job in cybersecurity
Is Cyber Security A Good Career Option in 2021?