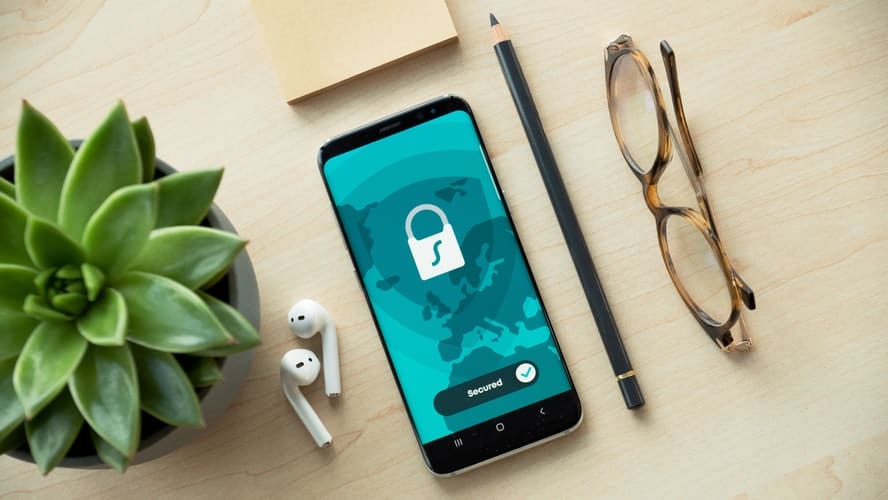 Introduction
We live in a digital world, and as it continues to evolve, we are more dependent on technology that caters to a need for cybersecurity. This dependency of being so interconnected makes us want to share more information with the companies, such as simply ordering food or showing a picture on social media. When we share this information, it allows us to be more vulnerable to an internet connection to find our personal information. In this article, you will get the answer to "Is Cyber Security A Good Career?".
Is Cyber Security A Good Career?
Yes, it is. Every company needs a security person to make good cybersecurity decisions for the organization. The world of the cybersecurity market is constantly on the rise, and companies are hiring people that are skilled for this job. Though this industry is at its late infancy stage, there is still a growing demand for cybersecurity skills because of increased cyber-crime-related affairs. However, there is a lack of cybersecurity professionals, which is one of the top challenges that most companies face today.
The scope of cybersecurity is increasing every day because users now realize the importance of protecting their data. With hackers getting more sophisticated with the systems they are adopting to breach information, it has also become essential for users and companies to adopt better measures to protect themselves. Every organization needs professionals to focus on cybersecurity.
Since the future is digital, organizations are always on the lookout for cybersecurity experts to keep their information safe. As the internet is evolving, so is cybercrime. Job satisfaction among cybersecurity professionals is very high. The information security manager's role is one of the highest-paid security jobs in this field, with an average salary range of $125,000 to $215,000. Besides the salary aspect of the job, qualified cybersecurity professionals also can work with important leaders in the field. 
Data: The Most Valuable Resource:
Google and Facebook know more about us than we know about ourselves. Facebook, Mark Zuckerberg, is considered the most powerful person in the world merely because Facebook is an all-out information source. Companies collect huge amounts of data and information from the users and use them as a resource to make money, mostly by selling advertisements. For instance, if you are looking for shoes on shopping websites, it shows up as an ad on Facebook or Instagram targeting your specific needs.  
The value of the internet is being destroyed by pervading surveillance. People are more mindful about cybersecurity nowadays due to the emergence of the whistleblower Edward Snowden, an NSA Operative responsible for going public with the news that NSA and other US Government agencies monitor and record all phone calls. This applies to the US and extends to monitor data and records of people outside the country.
The information shared by Snowden in public allowed the masses to know about the monitoring of calls. This sparked a debate in terms of the ethics of monitoring private information for the sake of national protection. This news also sparked the initial fire in the masses to understand that their data needs to be heavily protected.
 Cyber Security For Individuals:
Companies require professionals to protect their data, but cybersecurity must also address the need of individual users. There is always a risk of a data breach, no matter where you are. A VPN protects the data you send and receive so that hackers are unable to track your movements. It encrypts the internet traffic and hides the identity of the user. A VPN connection makes it possible to build a secure connection between you and the internet. Using a VPN, individuals are more secure about the information that they share on social media. 
To keep yourself protected from hackers breaching your data, it is important to use strong passwords to log in to social media accounts or apps. Using open-source password managing software like KeePass, Bitwarden helps ensure that the passwords you use are secure in an encrypted format to eliminate unauthorized access to important information. 
How To Get Into Cyber Security?
A career in Cyber Security is possible through formal and informal learning. The skills and qualifications required for this industry are a basic Bachelor's degree. The most common learning route to enter this field is through formal education. However, individuals with no technical background could also explore the cybersecurity industry. 
The basic skills required to enter the cybersecurity field are understanding computer software and hardware programming, maths, and cryptography. One must be passionate and motivated enough to work on computers because cybersecurity is a highly challenging field to work in. This career is not about the money but about the experience and continuous learning to solve complex puzzles. 
If one does not have a formal degree, the CompTIA Security + Training Course with certification is a good foundation course to start a cybersecurity career. IT-related job roles that you have had in the past will help you get an entry-level position. There are also a few personality traits that benefit individuals from choosing this field. Most individuals who enter this field have a degree of passion and curiosity to learn more about computer systems and technology. 
The prerequisites of an ideal cybersecurity candidate involve technical skills and soft skills. Technical skills include IT fundamentals such as networking, database management, analytics and intelligence, intrusion detection, digital forensics, security information, and event management. Soft skills include working efficiently in a team, being passionate, determined, analytical, inquisitive, and insightful. 
Job Security:
Choosing the right job impacts your overall physical and mental being. If you're considering Cyber Security as a career, it is worth surveying this industry. The top five in-demand positions for Cyber Security jobs with their average salaries include:
Cybersecurity Engineer : $106,000
Cybersecurity Analyst : $95,000
Network Engineer / Architect : $113,500
Cybersecurity Consultant : $91,000
Cybersecurity Manager / Administrator : $105,000
Pros And Cons Of Working In Cyber Security:
Even though getting into cybersecurity sounds like a good career option, there are a few advantages and disadvantages of working in this field. Here is a list of some pros and cons:
Pros:
There is a high demand for cybersecurity experts.
There are plentiful career options.
Cybersecurity experts are usually well-paid.
There are opportunities to work independently and be self-employed. 
There is always an opportunity to learn new things and face new challenges. 
It is a high-profile job, so security professionals get to work with well-respected leaders and organizations.
Cons:
Employers look for highly skilled and qualified candidates.
The job involves long and odd hours of work that can lead to a state of physical and mental exhaustion. 
The pressure of a cybersecurity job is extreme because of the constant threats and attacks from cybercriminals. 
FAQs
How can an individual who does not know about computers get into Cyber Security? He / She can take up training courses leading to certification to get into Cyber Security. The most critical thing that hiring managers look for in an ideal cybersecurity candidate is their passion for learning more about cybersecurity and protecting an organization against cyber threats. 


Do I really need to be careful about what I post and share on Instagram or Social Media? Yes. We do not realize this, but we give away more information about ourselves than we think. Information is key, and sharing personal information could harm your safety and privacy. 
Cyber Security is an interesting and rewarding career option. All careers have their pros and cons; however, they are defined by the attitude of the person who takes up the job. Cyber Security is a dynamically changing industry. Some people pick up the changes easily while some, find change uncomfortable when learning something new. Cyber Security is an enjoyable job as long as you are energized to think critically and discover new things every day. 
Also read How I got my dream job in cybersecurity
Is Cybersecurity a Good Career?