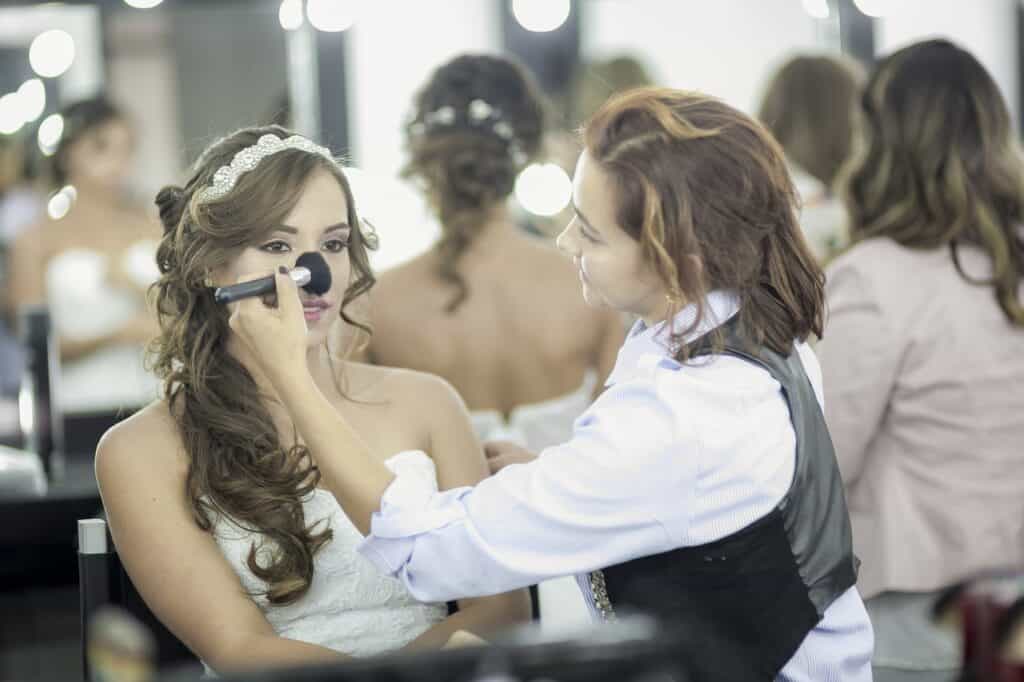 When you first heard the word Cosmetology a good career, the one thing that may come to your mind is makeup artist, or you might also link cosmetology with skincare, hair removal, etc. Yes, yes, we are partly right!!! But, before we get started, let's define cosmetology.
Cosmetology is defined as the science and practice of beauty procedures such as hair coloring, skincare, makeup, manicures/pedicures, and permanent or temporary hair removal. Students may practice a wide variety of beauty procedures or specialize in a single area. Certified cosmetologists have several career options, like barber, hair color expert, skincare expert, and some that transition into more specialized careers, including aesthetics.
Cosmetology has become one of the most common therapies that can easily heal skin, hair, and nail-related problems due to technological advancements and the advent of groundbreaking new approaches. According to the US Bureau of Labor Statistics, cosmetologists would rise by 8% between 2018 and 2028. This is faster than the average for all occupations surveyed! 
Looking at the statistics, If you want to consider a career in cosmetology, now is the time to act. If you've always been interested in beauty, a career in cosmetology might be ideal for you. We understand that, after all, that has happened this year, you are probably looking for work that will provide you with a secure future and provide you with a job you enjoy. The good thing is that cosmetology will provide you with exactly that! Discover that this future will provide you with a prosperous future regardless of the state of the economy.
As the population increases, so will the market for hair and skin care services. Aside from the incredible increase in demand for your profession as a stylist/cosmetologist, you'll enjoy all of the benefits that come with this enjoyable and exciting job. Let's have a look at some of the advantages of a cosmetology career.
Is Cosmetology a good career?
 Advantages of a Cosmetology Career:
A Stable Profession: The cosmetic market is a multibillion-dollar global enterprise. New technologies and treatments are constantly being developed as companies and physicians attempt to grow their market share and meet consumer demand. It's still one of the few sectors that can withstand a downturn. 


A Job Satisfaction: If you are a people person who thrives on making people happy, cosmetology can be a satisfying career path for you. Making people feel good about their appearance would boost their self-esteem and self-worth. After all, real beauty and well-being are about how you feel as much as they are about how you look.


Variety in a career: Don't want to work in a hair salon? Not a challenge! While many cosmetologists excel in a salon atmosphere, it is far from the only choice until you graduate. Another main reason why the cosmetology market is expanding is that there are so many careers that enable you to demonstrate your artistic abilities in various ways. Some of the options include serving on cruise ships, becoming a fashion show stylist, dressing actors, theater industries, and styling for the film theater industries. Many more are all options.


Digital Career: Because of the ever-evolving Internet, career paths that were not accessible only a few decades ago have recently become available. If more facets of our lives have been digitally based, there has been an increasing need for cosmetologists to be present in such spaces, particularly in innovation, imagination, and diversity. Online beauty influencer careers, product or treatment endorsement, and online video and blog tutorials have provided ways to grow a following rather than a client base. Training, on the other hand, has been critically important in these areas.


Building Relationship/Working with People: A career as a stylist/cosmetologist is ideal for people who like meeting new people! Many of the therapies you'll practice will take several hours to complete, giving you plenty of time to get to know your clients and co-workers. Styling and other cosmetology programs are highly personalized, as per the requirement, and during the procedure, most customers develop long-term, intimate partnerships with their stylists/cosmetologists. In certain cases, you will consider your guests to be friends.
Where is Cosmetology Now: The Future And Beyond 
Your cosmetology degree is the first step toward obtaining a genuinely love career rather than one that you have to endure. Your writing style and insights are important. It is your time that you have spent in them. Over the last few decades, several different cosmetology career opportunities have been introduced and extended. Cosmetologists are not limited to work in a salon. They can also work as makeup artists or special effects artists in film production as per their preferences. Other cosmetologists can create new cosmetic product lines or host fashion shows. Because of the internet's pervasiveness, many cosmetology influencers make a living as fashion bloggers or YouTubers. Others can work full-time as a cosmetology school teacher. In the 2020s, you can put your cosmetology skills to use as a hairstylist, makeup artist, or skincare professional, or you can work in a spa, in entertainment, or anywhere else.
3 key points to remember, while choosing Cosmetology as a career:
Firstly, Cosmetology is a fulfilling and stable profession, but there are a few workplace risks to be aware of. For starters, it's a physically exhausting task. Hairstylists and beauticians are on their feet for the bulk of the day, and working in a salon often necessitates long weekend and evening changes. 
Second, cosmetologists use various hair dyes, shampoos, and other hair products that can contain harmful chemicals.
Lastly, overexposure or unsafe working conditions can cause skin irritation, eye infections, and allergies. Many of these chemicals will cause organ failure or worse if ingested unwittingly. But don't worry; you'll get plenty of instruction through your diploma to ensure you know how to treat potentially hazardous chemicals properly.
Careers in Cosmetology 
After discussing the overview & benefits of cosmetology, it is clear that YES Cosmetology is a good career option. Cosmetology professions are versatile and provide a wide range of work. It's quite likely that you'll come across something that piques your curiosity and encourages you. With the increasing erratic changes in temperature, noise, tension, unbalanced diet, sedentary lifestyle, the flickering rhythm of life, the influence of the latest gadgets and effective drugs, not only the elderly and women, but also the youth, are experiencing problems such as bags under eyes, decreased muscle tone, premature wrinkles, declining circulation, smile lines, and so on. The only option left for us will be a good Cosmetology as it will make us look the best in all seasons by addressing these issues.
After gaining years of practice, you can pass on your expertise and abilities to the next generation of practitioners. A cosmetology teacher's annual salary is about $52,600. Furthermore, for the more creative and entrepreneurial sort, there is an opportunity to gain additional income by developing your own line of beauty products. Whatever cosmetology business has piqued your curiosity, there are chances to highlight your abilities and ways to improve any shortcomings you might have. It's time to start capitalizing on your interests and thoughts by pursuing a career that piques your interest.
Conclusion:
One of the most interesting career opportunities in the cosmetics industry is cosmetology. It takes a lot of analysis to consider consumer preferences and specialized expertise to address a specific challenge. Cosmetology is a special discipline in which not only women but also men will succeed. Choosing to pursue cosmetology is the first step toward a rewarding, stable, and enjoyable profession. To begin with, it is a world away from the 9-5 workplace schedule. And, while it will necessitate some unsociable working hours and long, exhausting shifts, you will almost certainly meet a lot of interesting and like-minded people along the way. Cosmetology isn't just a profession or a hobby for many makeup professionals and stylists; it's a way of life.
Is Cosmetology a good career?