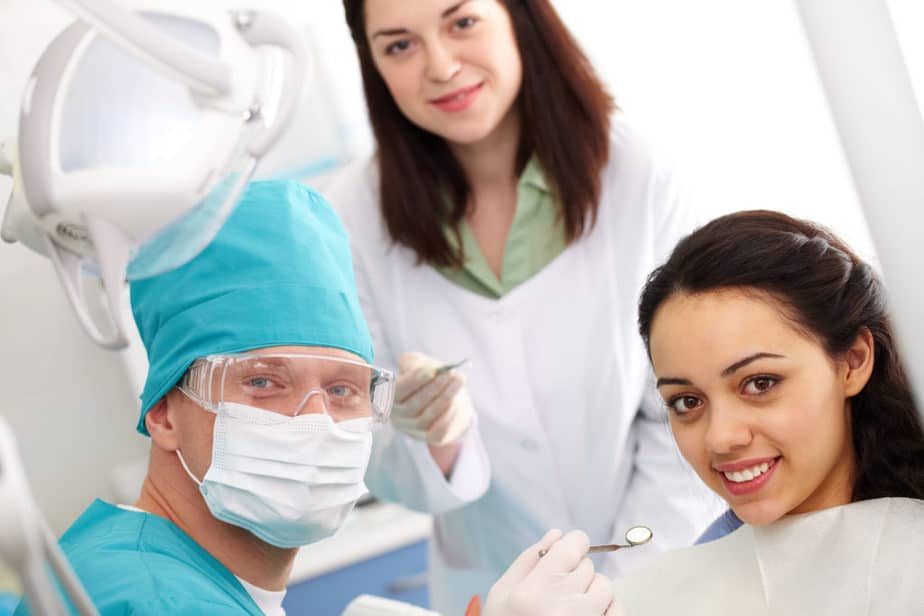 Is an Orthodontist good Career Option? – An orthodontist specializes in the prevention and correction of teeth and jaws. This profession has been in practice and popular for as long as we can remember. Orthodontists do not only play a role in fixing the dental problems of their patients, but they also are the reason that many people do not hesitate to smile to their fullest. While some may mistake the profession of an orthodontist as superficial, fake, and one that focuses on the physical view of appearance, this is not true and even contradictory. The work these people do is for the greater good, eventually improving the mental and social health of people that they work on. 
Is an Orthodontist Career Option?
With the discovery of new careers and job options in the medical field, it has become difficult for students to choose one stream of the profession. To make sure that you pursue the career that best suits you and one that you would like to spend years in, it is important to be aware of all pros and cons of any profession you may consider. Becoming an orthodontist as a career takes a lot of years, hard work, and patience. These days, the work that orthodontists do has become a health necessity for most people. For a better understanding, here are a few of many reasons that make this profession a good career not just for you, but also the people you would work for – 
Flexible Schedule 
Since most orthodontists run their own offices and business, they have the liberty of deciding when and for how many hours they want to work. Even if they work in a hospital, there is always more than one orthodontist at work, taking the other's place when one is on leave. With the competition increasing in the market, most professions are increasing their working hours too. However, this is not at all the case in the dental industry. Orthodontists do not face any problems in balancing their personal and professional lives since they are mostly at work on weekdays, and have an off during weekends.
Less Stress
All jobs indeed have some amount of stress involved. However, the job of an orthodontist has been rated as low stress by not just Medical associations but many orthodontists themselves. The working hours are highly flexible and you have the liberty to go on paid leaves. Even though this profession requires working with children and asking the countless questions they and their parents have, treating this part of the demographic is very exciting and joyful. 
Self Satisfaction 
The work of an orthodontist is extremely rewarding. Even though the profession has its advantages and disadvantages, the happiness that orthodontists receive from helping their patients is all worth it. They are the reason behind the healthy smile and a healthy jaw of their patients. Even though sometimes slow, the progress patients make is 100% due to the effort of the orthodontist at work. Moreover, they also train their assistants and help them set their career paths. 
Positive Working Conditions 
There is not much competition in the dental industry. Moreover, the employment of orthodontists as a career in this year has increased 16%. This is more than any other profession in the dental industry. With reasonable schedules and the liberty to shape your own work culture in your practice, the working conditions are very much healthy and preferable. 
Advancements in Technology 
With the advent of modern technology, the orthodontist career is one of the few careers that has received a kick start and is well on its way to huge discoveries. The profession has also grown in terms of quality of education, helping them to increase the services that they offer. Braces have now transitioned from clunky and troublesome to clear, high quality, and of variety. Patients can now avail invisible retainers to treat their jaws.
Salary 
Even though factors like location of work, experience, place of practice, number of working hours, etc. play a role in determining the pay, most orthodontists have their salaries into the six figures. Their salaries are considered to be high and satisfactory. Apart from investing in student loans for the many years of study or using the revenue to start their practice, there are no other expenses that the profession requires. Even the assistant orthodontists earn an average of $70,000 a year. 
What is the salary of an Orthodontist? 
Orthodontists have always been paid well and more than sufficient. It is a plus point that in the United States, this career is one of the most appreciated and valued. Even if you are fresh out of college, you do not have to worry about getting selected for a reputed internship. In some countries, orthodontists are considered to be less than doctors. However, this is not at all the case in the U.S. 
As per statistics, the average salary of an orthodontist is $1,484 per day! More than 50% of the people in this profession are happy and satisfied with their pay and confirm that it also covers their cost of living. There are not many professions in medicine that get paid as much as orthodontists do. Some that enjoy close to this pay include surgeons, dental nurses, general practitioners, and orthodontic assistants. Apart from the pay, here are some common benefits that orthodontists enjoy – 
Flexible Schedule
Disability Insurance 
Visa Sponsorship
Vision Insurance
Green Card Sponsorship
Dental Insurance
Paid Jury Duty
What makes a good Orthodontist?
There are a lot of efforts, skills, and hard work that go into becoming an orthodontist that is reputed and ideal. Here are the steps that need to be followed thoroughly and a few skills that need to be acquired to become a good orthodontist – 
Knowledge – Most dental schools require a bachelor's degree as a qualification. The dental school is for a maximum of 4 years, offering science-related courses. While the first 2 years are mostly theory, the last 2 years are strictly practical and experiential. The knowledge gained in these 4 years sets the foundation for the rest of your career.
Experience – Once the schooling is over, you need to spend most of your time doing your internships/residency and acting as an assistant to a professional orthodontist. Knowledge is not enough and to learn the art of dealing with dental equipment, you need to give time to its practice usage. Giving interactions on hygiene, maintaining appliances, removing excessive wire from teeth, and pointing out cement from brackets are some of the duties of an assistant. These are highly valuable in gaining the needed experience.
Personality Traits – You need to have a love for children and teenagers for this profession. According to research, most of your patients will be a part of this demographic. Your visual memory, ability to choose shapes, colors, and sizes is another trait you need to possess. Since you will be working with other employees in the hospital/your practice, your communication, coordination and active listening skills are a must.
Secondary Skills – A sense of persuasive skills are important to retain and attract new customers. These skills are most important for orthodontists that are running their own office. They need to know about how a business is run and possess foundation level skills like financial management, accounting, human resource management, taxation, hiring, teamwork, etc.
In the simplest of terms, the sole choice of choosing your career path lies with you. It is always an added advantage to have resources at your disposal. These resources will not only make you aware of the different career choices but will also give you clarity in terms of which one is booming and which ones are a little slow in today's times. Becoming an orthodontist is never a bad idea since people are always in need of getting dental treatments done. The best part is that this profession does not only have ample job opportunities but also gives you immense satisfaction at the end of the day.
Frequently Asked Questions
Is there any difference between an orthodontist and a dentist?
Yes. There is a slight difference between the two professions. While dentists perform common and basic kinds of dental procedures, orthodontists mainly pay attention to the correct biting and straightened teeth of their patients. However, they are also similar in many ways. For instance, they both have to go through 4 years of dental school and are both qualified doctors.  
Where do orthodontists usually work?
There is no fixed place for an orthodontist to offer and provide its services. He/she can start a private practice and be the sole owner of the business. This gives the individual freedom to work as and when he pleases. Secondly, businesses also employ orthodontists and provide them with a salary. Finally, most orthodontists work at a hospital where they have a proper schedule and specific job responsibilities.
What are the various kinds of Orthodontist Appliances? 
The dental career requires the doctors to use a variety of appliances and supplies to give the most satisfactory treatment to their patients. Here are some fixed appliances that are always in use – 
Aligners
Space Maintainers
Braces
Removal appliances 
Fixed appliances 
Dental Kits 
Wiring 
Tooth Cleaning Kits
Does this profession require the frequent performance of surgery?
Even though orthodontists are doctors too and are qualified to do surgery on their patients, their core duties and responsibilities do not require frequent surgery. Provision of braces and retainers are usually the major services that they provide. In case of any need for major surgery, they usually refer the patients to a trusted oral surgeon that can help. 
What is the duration that it takes to become an orthodontist?
It takes at least 10 years for an individual to become an orthodontist. Some people like to spend more time in their residency/internship and take about 14 years. As per a minimum of 10 years, the first 4 years are for the bachelor's degree and 4 more for the completion of dental school. The remaining 2 years require a mandatory internship.  
Can you mention some core skills that are needed to excel in this position?
Apart from the general qualifications and practical experience that an orthodontist necessarily needs, here are a few core skills that will help the individual excel and go a long way in his career – 
Communication 
Monitoring
Assessment 
Coordination 
Problem Solving
Active Listening 
Attention to Detail 
Is an Orthodontist good Career Option?