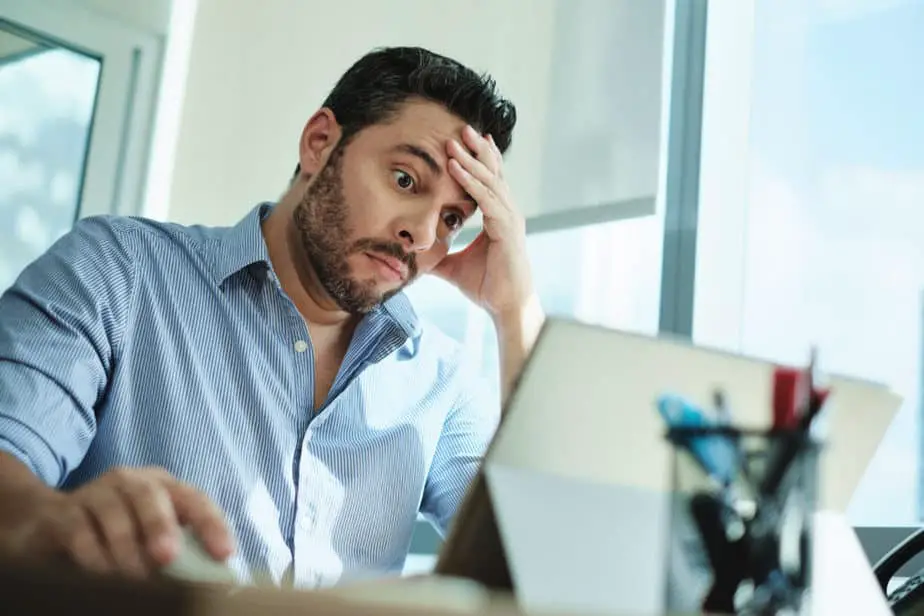 We know there are so many of us struggling and not enjoying our full-time job. We have got studies to prove that. Several findings have shown that 85% of Americans are not happy with their jobs. Well, we have just a small span of life on this planet, say 80 or maybe 100 if we are lucky, isn't it time to rethink what we do to earn our bread and spend a little time researching and finding out other options to switch? Life is short, so we better spend those precious times doing the things we love, don't we all agree to that? Today's topic- What to do when I hate Working Full time?
Yes, we all talk about following our heart and doing what we love, but we all know that we have bills to pay, mortgages to keep up, and whatnot. There is nothing like having a full-time job. We all agree with that, but we also understand that we need to enjoy what we do. 
Therefore, to make life enjoyable without burning a hole in our pockets too, we have compiled some practical options to make the wish a reality and also to help you sustain yourself with little or no difficulty at all. After all, turning your passion or hobby into a lucrative business is the way to go.
Here are a couple of options to look out for:-
Selling your crafts:- If you are good at embroidery, knitting, crocheting, or love making art or anything cool and unique like fridge magnets, key holders, wall hangers, or planters, it could be anything aesthetic plus you have people wanting to buy it, there! You have a lucrative business at your disposal. There are many platforms catering to individuals to showcase their crafts, one of them is Etsy or you could even make your website and sell right from the comfort of your home.
Music Teacher:– If you have a talent for playing any musical instrument, you can turn it into a lucrative income. There are lots of options available, like tutoring one on one online or offline, or you can facilitate group sessions and make money per hour. The best part is that you can host lessons at your home, rent a studio or offer to give home tuition.
Renting your room:– you can earn income if you have an extra room to spare. You can check out home rental marketplaces such as Airbnb or VBRO, these sites even help you calculate your earning potential for your private room or an entire home.
Other platforms, such as PeerSpace or the open space will give you the option of renting out your home by the hour instead of letting you give up your home overnight.
Freelance photographer:– if you have a passion for photography and you know you are excellent at it, consider earning an income with it. Freelancing gives you the option to choose from payment, hours, and gigs. It is a lucrative business if you have built a good network and have landed in one or more solid gigs.
Travel guide:- if you are a history buff and an ardent lover of your local area, plus if you live in a tourist destination city or have knowledge of other tourist areas, you could make a great travel guide. You could sign up as a guide with platforms like tourbylocal or host experience on Airbnb or you could start up a tour service on your own if you don't want to share your earnings.
Event planner:- if you have an interest in organizing and planning elaborate parties for yourself and others, you can turn this into a lucrative income by outsourcing your skills. You could look after booking the venue, decorations, picking the theme, and everything that goes with making a party outstanding.
Content writer:- this is another freelancing job that has a way to earn you a good income. If you love writing and always wanted to be a writer, this is a great way to start. You could write content for websites, mailing, or more. It is a good way to earn and also follow your passion at the same time. 
Transcription job:– skills in Grammar, spelling, and a keen eye for details, could get you earning as a transcriber. It is a lucrative income source and a great way to earn from the comfort of your home.
Rent out:- you could rent out anything and everything. There are lots of things lying around the house which can be used to earn some income for you. Stuffs like grills, sound equipment, camping equipment, cars can all be rented out.
Many sites help you do that, such as loanable that enables users to rent almost anything to anyone.
Pet sit or walk a dog:- if you are an animal lover and good around pets, you could be a great fit for this. If you charge 20 dollars for a 30minutes walk and could walk 10dogs in one day, you could earn a decent amount. As for pet-sit, this is also one of the fun ways to earn an income for an animal lover, and what is good about it is that you could pet-sit at your home or the pet owner's house. You decide when and where to do it. 
Rent out your parking spot:– this is one of the income-generating options you can do with a parking space in prime real estate in big cities such as New York and Chicago. You can also rent out a driveway too if it is sitting empty.
Virtual assistant:- you can be a secretary for someone in the comfort of your home. If you are good at administrative tasks like email response and organization of information, this is one way to earn a lucrative income without being in a full-time job. Sites like zirtual help to make quick cash.
Selling lesson plans:- if you have experience as a teacher or working as one and have the skill to make good lesson plans, you could always leverage that skill to turn it into a lucrative income. 
Personal chef:- if you enjoy cooking and feel that you are excellent at it, you could make special meals suited to different people who follow different diets like paleo, keto, or vegan. You could also offer to cook in private or cater to corporate special events and occasions. There is a demand for personal cooks in the market, so this one is also a good option to explore.
Alteration service:- if you have a sewing machine and a knack for repairing clothes, this one's for you. People love to get a personalized alteration of their clothes and would pay well if you could meet their needs. Most of the time, people need alterations for wedding gowns, special clothes that hold sentimental values, or some people just love to wear well-fitted clothes. This business is a lucrative one and can even land you in making a whole garment. So, it is a good income source to look into.
Tutor:- if you possess a strong academic background and have a desire to teach, this one's for you. The amount of flexibility it has and the earning you can get as a tutor is good. You could tutor students at your discretion and earn. If you already possess the skills and love doing it, this is a great way to earn without feeling like a chore.
Become a life coach:- this is a way to earn an income if you are a natural problem solver and a people person and love to help people sort out their purpose or you think you are good at encouraging and giving the wisdom to handle life's difficult phases for others. We can turn it into a lucrative business if you have the required skills that come with being a life coach. Tutor online or in-person depends on you.
Get paid for giving advice:– do you enjoy hearing people's problems and giving your two cents, you can get paid advising people. 
Sell your belongings:– if you have an extra pile of clothes, furniture for books, you could earn by selling them by listing them on craigslist or look for other sites such as chairish vintage furniture, threup. You could add this into one option to earn money while decluttering your personal space as you take a plunge to leave your full-time job.
Micro-freelancing:- it involves performing low-paying tasks and is a great way to earn. When we combine it with the other side jobs, we end up with a lucrative income. You could look for micro-freelancing sites such as micro-workers to choose from.
Bookkeeper:- if you have experience in accounts and computer accounting, this is a good way to earn a lucrative income. The best part is that you don't need an accounting degree to do it.
Graphic designer:- if you have landed with excellent skills from your previous job or you are self-taught, no matter what, you could start earning by graphic designing. You just have to sign up on sites like Fiverr or 99design to get started.
Translator:- those who are bilingual or have the linguistic ability can look to earn an income through this medium. All you need to do is translate it into another language without changing its context, content, and intent, and you are on your way to earn a lucrative income right from the comfort of your home. The translation could be verbal or written depending on the gig.
Conclusion
A job change or a career change is not a straightforward decision to make. Often in life, you come across such decisions to make because of the circumstances that come in your way. But think of it this way: every change is not a bad thing at all. Sometimes, a job change may arise because of a new dream you may have got or an old vision revived. Life can take a big turn anytime and it can lead you to a wonderful destination. Lastly, analyze the situation, formulate the plan, stay positive and trust your gut as you make this decision. Wish you all the best.
Here are some FAQs
1. Should you assess yourself before deciding to exit?
Of course. Evaluate yourself and ask yourself, is it a familiar feeling, is there a pattern attached to it, study your previous job history, and try to see if you are the problem. Do you find some signs in your assessment of a quitter spirit? Nobody likes to do a critical assessment of self, but sometimes it's healthy to do so. Find it out and change the pattern before you jump into another job.
2. Is the job affecting your life negatively, or worse, is it making you a pessimist, sore person?
Ask yourself this question, if the job has stagnant your growth and undervalued your potentials or if you constantly feel shortchanged, then it's obvious that you will feel all this negativity. In such a case, it is better to search for a greener pasture to feed on. Your job is not your life, so it's better to quit.
3. How do you decide when it's time to move on from a job?
If you are investing a little too much of your time in building someone else's empire and not getting enough time to build yours, plus if you are not growing and learning, then it's time to prepare to take the grand exit.
4. Is there any other way to know it is time to quit the Job?
Ever heard of the word 'intuition', yes that's right, sometimes your gut feeling is all you need to assure yourself that your time has ended in this job. Your purpose is over here, the lessons are learned and you need to go to find another space where it will aid your growth.
5. Is it necessary to have a Plan B before quitting the Job?
Though you have decided to quit, it does not mean you have to take an impulsive decision about it. It's best to chart out a Plan B and let it work out for you, and then you can quit. Give it at least 6months before you decide on quitting. A rash decision will not give you any benefit.
6. Should I tell my boss or my colleagues about my stance to quit the job?
It's best to plan your exit by telling yourself only and work your way out of that exit. For instance, you can set up your own thing on the side or prepare to get your dream job. It's better to remain discreet about it.
I hate Working Full time- What Are My Options?