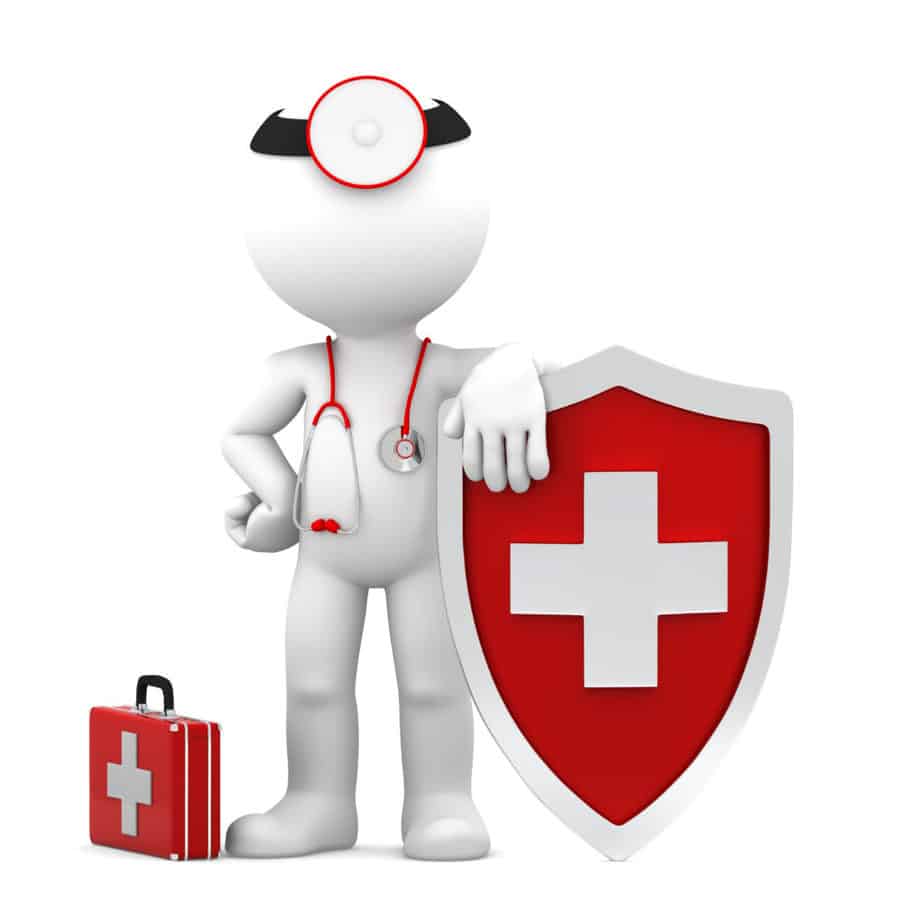 OSHA stands for Occupational Safety and Health Administration, a federal government agency that helps the country monitor the safety of the employees in all professions and industries. The main purpose of this organization is to help enforce safety practices at all organizations and limit injuries, death, or dangers at the workplace. Let's know How to get a job at OSHA?
However, to gain employment in this organization, you have to fit into the job criteria perfectly, which seems difficult for most people to come by. This is what makes it very challenging for anyone to secure employment at this establishment easily.  
Certain profiles are used to assess the candidates seeking employment at OSHA because most of the duties at the organization are related to inspection of other workplaces. However, if you pass the background check and have the relevant qualification, you are at a good chance of landing employment at OSHA.
Besides, this is an on-site job role, and you must be ready to reprimand any employer who isn't adhering to the occupational standard set by the federal government. Getting a job role here isn't as easy as you might think, but in this piece, you would be familiarized with the best way you can get the job.
All about the Occupational health and safety role
The Occupational Health and safety inspectors are trained and educated as a specialist who is to help and force organizations to adhere to occupational health and safety. Before you can pursue a degree in this career aspect at college, you must full fill some basic background training in high school, which are;
You must have a science background in High school.
Obtain a bachelor's degree in the field of occupational health and safety or any related discipline
Your foundation in English, maths and science must be very exhaustive 
Other courses like industrial hygienist or safety engineer can be studied at college before you can diversify into this field.
You can acquire further training on health and safety engineering practice which is a professional course.
These professionals are meant to participate in the industry evaluation of safety which makes the role a critical one and not just any dick tom and harry can get into the organization. Work experience is essential to this role; meanwhile, understanding the law of each environment and different work environments and factory policies is a must. 
The Occupational Health and safety technician
Here is another pathway you can follow to gain employment at OSHA. By becoming an occupational health and safety technician, you would have acquired the necessary experience and understanding of the higher role. More so, your duty as a technician would include collecting data on workplace hoarding, testing and measuring the organization's workplace environment, and their adherence to the policies laid down by the federal government. The required education you would need to fit into this role includes an associate's degree from a junior or attending a vocational training school, with the course solely based on occupational health and safety. Besides, you would need to enroll for on job training as a technician, while certification for the Board of certified safety professionals is highly important. However, if you earn a degree, you become a specialist. 
I want to work for OSHA. What do I have to do?
Before you can go ahead with your dream of working with the OSHA agency, you must have earned the prerequisite degree from college. This is like the starting ground if you would be considered for any role at the organization. However, if you are applying for other roles like the administrative section of the agency, you might have to obtain the required degree in your profession. Aside from that, an associate degree is required at the very least; this is where you would be trained on how to become an occupational technician. 
Perhaps you have previous experience working as a safety inspector in a given field, and then the next phase is for you to earn the required certification in safety and health. As an OSHA, you are expected to be qualified and experienced before being considered for the role. 
Aside from this, you can work for OSHA if you have military working experience in any inspection role. With a military career in the past and the recommendation based on your work, this would give you an edge over any other competing candidate. In addition, the agency believes that you have undergone the required training on how to enforce strict policy and rules while you are also training on how to treat other members and make them accountable for whatever they do. 
The Federal and State OSHA Program
The United States department of labor requires filling openings at OSHA for vacant roles that need capable hands. These employees would have to work based on the organization's strict rules within the United States and its territories, where all the rules and regulations of OSHA are followed. Meanwhile, some states have developed job roles and opportunities for their safety and health programs which often meet or surpass the standards set by the Federal agency. For example, California has Cal-OSHA, and Michigan runs its agency referred to as MIOSHA. These states are responsible for hiring inspectors for all the required roles available at the state level and are expected to conduct inspections on the sites within the state territory. For more details on the job roles available at the federal level and the state, opening the Department of Labor's website provides necessary information about the roles, jobs available, and the program types available.
How to Apply for Jobs At OSHA?
To apply for an inspector job at the OSHA agency, you must visit the USA JOB website, where other job openings are also posted. A simple search engine research available at OSHA would also give you the more detailed information. As you kick start your search, you would have the right information on the location of the job, the specific vacancy that is expected to be filled at the department of labor. Suppose peradventure there isn't any inspector role available when you are searching. In that case, you can create an account with your email to start receiving job notifications as soon as they are available.
How much can I make working for OSHA?
This is a crucial aspect for most job applicants as you would always want to have comfortable earning from any new job you are hoping to land. As previously stated, working as an OSHA inspector, you are typically starting your career at the GS-6 level. The base pay you would be earning is influenced by many factors, including your locality, where the job role is based. This means if the job role is in the Chicago-Naperville area, you would be paid $44,973 as entry-level personnel.
Each role you land has a step attached to the job schedule, while the schedules are made up of 10 steps in any GS. So this means the higher you go, the better the pay you are expected to earn. For example, GS-6 level or an inspector at OSHA has the maximum earning of $58000 based on your location, and you can get higher pay automatically when you move to the next step. So you would be reaching ten steps in GS-6, which means you would continuously have a salary increase. 
How does time affect my earns at OSHA?
The time you spent at OSHA during your career is a determinant factor for getting a raise, which is also dependent on an exceptional performance. At every 1 to 3 years, you would go up each step of your GS, and every two years from step 6 to 8 and every three years for you to move from step 7 to 9. Therefore, you would have spent at least 18 years of your career before you can go from steps 1 to 10. Aside from the year spent at the employment, the agency can promote the employee to the next pay scale at its discretion without following the regular number of years spent at a particular step during the individual employment time frame.
Conclusion
The role of inspector at OSHA is a sensitive role that isn't just for anyone. Therefore, you must be very qualified and have obtained the required work experience before being considered for any role at the agency. More so, your performance and ability to carry out the expected duty while on the inspection site is essential.
Working with OSHA either at the federal or state levels is very lucrative; however, the pay scale is based on the number of years spent. However, there are exceptions where the agency gets you promoted at will, which is often uncommon.
FAQS
Is OSHA a good career?
Occupational safety health is a profession that doesn't receive very much attention; however, this is a rewarding career path. There are a lot of career growth opportunities, and you can easily diversify your skills. 
How do I get an OSHA 500 certification?
The importance of certification is very crucial for you to be able to practice as an OSHA inspector. The OSHA 500 trainer course is for the construction industry, while the OSHA 501 is for the standards for the general industry, which includes three years of safety training. In addition, you must complete the 40-hour HAZWOPER training.
How much do OSHA 500 Instructors make?
On an hourly basis, the OSHA instructors are paid at least $35.42 per hour. This might vary based on the location or environment where the training is being conducted by the instructor.
How to get a job at OSHA?