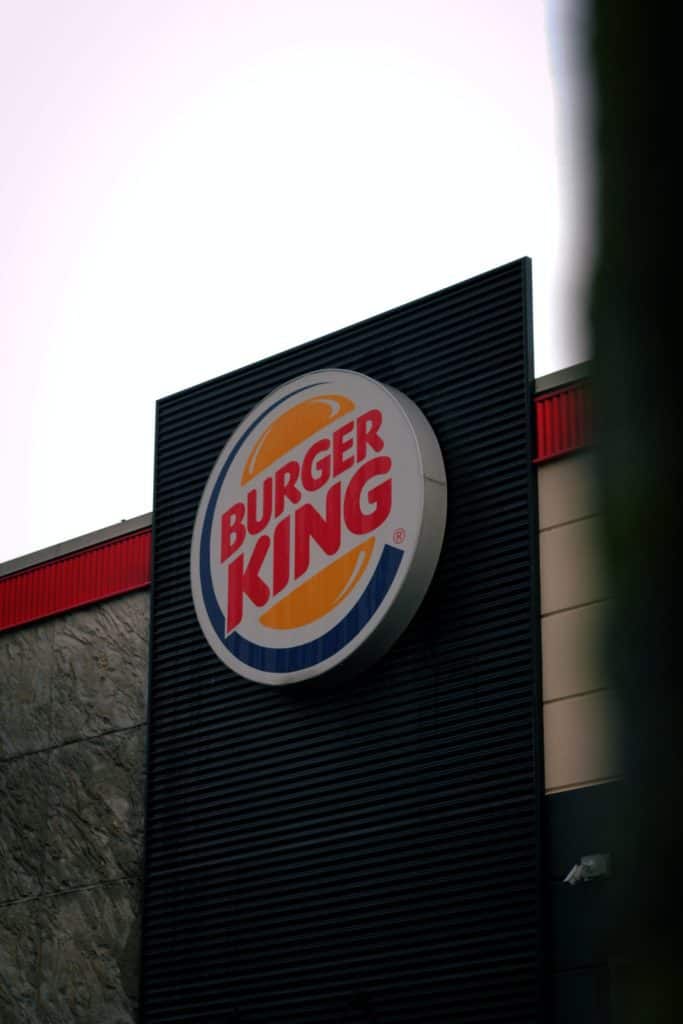 Looking for an easy and quick way to get a job at Burger King? It is the perfect job for some passive income or to just get some first-hand experience with customers. Don't worry we have got you covered. This guide has everything you need to know and more – from qualifications needed to tips and tricks to answer the interview questions. Today's topic- How To Get A Job At Burger King?
BK (Burger King) provides entry-level positions like a Delivery Driver, Team Member, and many more. They offer higher jobs in management also as an Assistant  Manager or a General Manager. You must be at least sixteen (16 ) to apply for an entry-level job and over eighteen(18) years old to apply for a management-level job. Some states also allow for people as low as fourteen (14) years of age to work. No diploma is required for entry-level jobs. You must have a High school diploma or GED, although 2 years of college is generally preferred during the hiring process for a high-level job in management. 
You should also have one or two years of experience in a similar fast-food restaurant chain. Before applying you should be able to demonstrate an overall understanding of the principles involved in customer service. You must make sure that you are open to work in the evenings, on weekends as well as on holidays. Let's take a more detailed look at the hiring process and everything related to it. BK has a quite simple process to hire new employees but it may get lengthy and complex if you choose to apply for a management position. 
Burger King's majority of restaurants have application forms at their locations itself but BK encourages them to apply online at their website – http://careers.bk.com/job-opportunities as it is easier and relatively hassle-free. Do note that you cannot apply over a phone call for a job at Burger King.
All this may give you a false impression that getting accepted at a Burger King restaurant is effortless but with the popularity of Burger King and good demand, the competition can be fierce. Many applicants apply. However, a little preparation and our tips and tricks can help you master the hiring process. Let's take a deep dive into a more detailed explanation of how to get a job at Burger King.
How to Apply For Employment at Burger King
You may go to your nearest or preferred Burger King restaurants to get an application form for applying. However, we don't recommend doing that because we live in a digital age and as every major company, BK has also started to accept applications through their website. They actually encourage potential employers to apply that way.
The positions at BK are classified by prioritizing category first then the preferred location you'd like to apply at. 
Information About the Application Form 
Minimum Age Requirement –  Burger King mentions on their site that the minimum age required to apply for any entry-level job is sixteen years and eighteen years for a management-level position. Some states do allow fourteen(14) and fifteen(15) years to work as long as they are hazardous tasks and have a work permit respectively.
Working Hours – Typical working hours for a Burger King joint are from 6 A.M. to 11 P.M.
Ways to Apply – The online application method on BK's website is relatively simpler than other fast-food chains out there as long as it's for an entry-level job only. There are many Burger King outlets you can visit to get an in-hand application form but it's better to apply online as all the job postings at BK are updated on the "Career" section of their website which can help you pick and choose.
Applying For an Entry-level Job 
At most of Burger King's restaurants spread across the US, you will only need to fill out a pretty basic single-page application.
To fill out the application,
        Go to https://www.bk.com > Click "Career" option in the top left corner > Enter preferred area pin-code > Click "Search" to find job offers near you > Select what suits you the best > Click "Apply"
Once you click on "Apply" you'll be asked to fill out your basic personal details (like your name, address, and phone number) and some more questions about your past work experience and your availability. 
 ** NOTE: Burger King does not require any type of diploma to apply for an entry-level job. Even people with unfinished education can apply for this job. **
Applying For a Management Level Job
If you choose to apply for a high-level job in management then, in most of the restaurants, you would have to fill a lengthy application. The application contains at least 60 questions (could be more in some locations). It would take approximately 30-40 mins to fill out the application. So make sure to grab a cup of coffee before starting the application!
It should be noted that some locations offer a single page form also for positions of Manager, as they do for the entry-level jobs. Make sure to check which type of application your chosen restaurant offers. 
Most of the questions in the application would be related to both your personality (Are you authoritative?) and your management skills (How important is it to maintain morale among team members?).
** NOTE: Be honest while answering the questions but also try to show more positivity in your answers. Don't be afraid! **
Tips for Application
Quickly check if your restaurant has a short application form or the long one, view the languages it is available in. If it is bilingual (English/Español), then it is the longer version.
Be Ambitious. We cannot stress this enough. If you ever get an opportunity in your application to mention your ambition, DO IT! The guys at BK want people who have the drive to rise up in the business. 
Show that you are a team player. Almost every business appreciates a team player who can carry the team forward as well as support fellow team members.
You can check the status of your application by logging in with your username and password which you would have created while applying.
For simple paper-form applications, you may call up the restaurant after four-five days to ask if they have received the form.
** NOTE: Once applications are filled, it takes around two weeks to get the result. **
 If you are selected (we sure hope so!), you get to go on to the next part of the hiring process which is the interview. 
 The Interview 
After getting selected you would be asked to give a formal interview for the job you are applying for. Interviews can be a particularly stressful part of the hiring process irrespective of the job you apply for. However, you shouldn't get all worked up because of this. After reading our specially composed list of basic interview etiquettes and tips on answering the different types of questions, you will definitely be more prepared and confident.
Let us take a look at some of the basic interview etiquettes which may increase your chances to get selected.
Interview Basic Etiquettes and Tips
 Dress appropriately – You should and must dress appropriately for the interview. You need not wear a suit or a blazer of any kind, just a simple polo shirt and slacks would do. If you are a woman, you may wear a modest dress for the interview.
Be pleasant – While answering the questions, try being pleasant and polite. Speak clearly and promptly. Don't try to use big and complicated words as they might derail you from answering the actual question.
Be honest – It's better, to be honest than later pay for the dishonesty. Keep your answers honest and to the point. 
Bring a resume – If you have a resume, it's better to bring it to the interview. If you don't have a resume you can bring a hard copy of the application form. 
Be prepared to answer questions about when you would be able to start working – It's best to keep in mind the answer to questions like when you would like to start the job before the interview. When deciding the answer you should keep in mind that the manager might want you to start training too, so reserve some time for that too.
Turn off your smartphone – Nobody likes to be interrupted by a ringing smartphone or notifications. It is viewed as disrespect to the interviewer.
Don't use the phrase "fast-food" – Refrain yourself from using this phrase as it could give an impression that you may not have a very high opinion about this job. Instead, use words like a quick-service restaurant.
Tips for Interview Questions and Answers
Ans. Obviously, you should answer this question positively and with confidence. Managers usually ask this when their restaurant is short-staffed and they probably don't have much time to train the new employee. This is good for you because this means that they need you but keep in mind if they are severely understaffed they might just throw you in with very little to no training at all. If this could be a deal-breaker for you, make it apparent to the manager.
 Why did you choose Burger King/Fast-food restaurant?
Ans. There can be many different answers to this question. You could say that this was the closest employer to your house but be sure to mention some positive qualities of Burger King which you may have realized while during the hiring process. If you really enjoy making burgers and fast food and just the overall experience of working with the customers, do not hesitate to mention that.
What did you like about the past job/occupation?
Ans. This question is relevant to your past work experience and the manager is trying to figure out how you feel about your bread and butter. Mention the positives of the past work experience and the employer and try to create a positive image of the employer which will reflect on your outlook too.
What are your preferred working hours?
Ans. Your chances to get hired increase if you are more flexible with your working hours. If you can work on weekends/holidays, make sure to mention it.
What would you do if a customer is unhappy?
Ans. Say that you would ask politely about what made the customer unhappy and try to ensure them that you can resolve their issue. You would offer a replacement for the product as well. In the end, you can say that if you are unable to resolve the issue on your own you would ask for advice from the manager.
What are the highest qualities of good customer service?
Ans.  Mention the following points: 
The wait for the customer's order is not too long.
The restaurant is clean and tidy.
The product is fresh.
Customers receive polite and friendly service.
What would you do if you saw an employee stealing from the cash register?
Ans. You should tell the interviewer that you would immediately inform the General Manager or the Assistant Manager (if the General Manager is not present) about the incident with the accused employee's name. You should end with a moral statement saying that it is the company, Burger King, that pays for each employee's wages so an incident like this ultimately affecting the business. 
Salary information and Job Descriptions
Burger King has five jobs listed on their website – Team Member, Delivery Driver, Hourly Shift Coordinator, Assistant Manager, and General Manager.
Let's take a closer look at what each job is all about and what does it pay:
Team Member: Team members are the ones you usually see when you enter the restaurant. They attend to the customers directly, operate cash registers, prepares the ordered food and beverages, and stock inventory in the back. Salary – $8/hr
Delivery Driver: The delivery driver, as the name suggests, delivers the food directly to the customers for house orders. Other than this they also take food orders and prepare food and drinks. Salary – $8/hr
Hourly Shift Manage: They manage Team members and Delivery drivers during their shift. They may also be asked to oversee operations when management is not present. Salary – $10/hr
Assistant Manager- They assist General Manager to carry out daily operations. They also make sure that Team members, as well as Delivery drivers, do their job properly. They officially have full control over the restaurant if the General Manager is not present. Salary – $14/hr
General Manager- General Manager has full authority over the assigned restaurant. He/She makes sure everything runs smoothly and every matter is attended to. He/She makes sure that the customers are satisfied and their issues are resolved to their content. He/She may alter business practices if the staff or customers are unhappy. Salary – $18/hr
** NOTE: All salaries are estimated from the data collected by the Bureau of Labor Statistics (BLS). Burger King does not post any of the salaries on their official website. **
The most common and adaptable job at Burger King is as a Team Member. You can get a job as a Team Member even without any diploma. You can also climb up the corporate ladder once you get a diploma and complete your education. Who knows? You might become the next CEO of Burger King. Keep your confidence high and ambitions higher.
Review by Burger King Employees
Employees who had started their work here had mostly positive things to say about Burger King. They were most excited to work here among their own age-grouped people. Most school-going or college-going students love to work here. They exclaimed that it was just like a school with similar-aged students as employees. 
Almost all employees do mention that the training process at Burger King is very well organized and enjoyable. Many employees do speak briefly about being directly told to work without any formal training whatsoever. Although, they do say that they were helped by the instruction cards as well as their fellow peers and took no time to understand the workings of the job.
There is a considerable amount of objection against high working hours and job security. There were mentions of no work-life balance too. There seem to be some discrepancies between management and team members at some restaurants.
Overall, almost every employee agrees that the job is stressful but enjoyable. The team members are very helpful and friendly. The working atmosphere is also pleasant. 
All things aside, Burger King does provide free lunch to all their employees!!
Conclusion
Burger King is one of the biggest employers in the restaurant business. Working for them could be an enjoyable experience and a useful one too. The hiring process is also not that complicated compared to other restaurants. There are 7000+ Burger King restaurants alone in the US so finding one near to you won't be an issue. The work environment is friendly and is generally considered to be positive. It is a great place to start as a first job and we highly recommend it. If you have read the whole article then you would have no problem in acing the application as well as the interview. Best of luck!
How To Get A Job At Burger King?