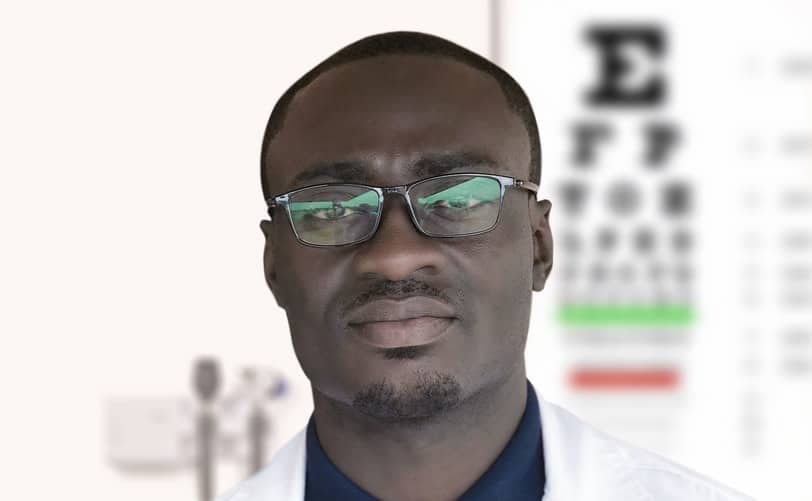 There's one thing you should bear in mind; it is that you can become anything you want to be as long as you are ready to work for it. Everyone desires to become someone in life, follow a career path they are proud of, and have a high-paying job. A job whose salary will be enough to feed their family and themselves. There are several career paths out there that you can choose to how to Become an Optician, but you have to know whether you are fit for the job. Also, have a passion for it before you choose anyone.
Therefore, it is crucial to think about what you want to become in the nearest future and work effectively towards it. If you decide your career path early, it helps you channel your effort well. Aside from this, you will also engage in things that will make you edge closer to it. So, in this article, you'll be reading about a popular high-paying job that you can do, a career path you can choose, or a course you can study during your undergraduate days in school.
Table of Content
1. How to become an optician?
1.1. Who are those called opticians?
1.2. What work does an optician do?
1.3. Duties and obligations of an optician
1.4 Where do opticians operate?
1.5. Requirements to becoming an optician
1.6. Educational qualification to become an optician
1.7. Skills qualification to become an optician
1.8. Licensing and Registration as an optician
1.9. Job prospects of an optician
1.10. Salary expectations of an optician
1.11 Related careers to the optician.
1.12. Recommended books for beginning optician/optometry
HOW TO BECOME AN OPTICIAN?
Opticians are among the highest-paid workers in the medical service lines because they deal with a delicate part of the body. Many people shy away from this career path because they feel it's too demanding, and it takes a careful person to do the job. 
Well, if you have a passion for it and want to become an optician irrespective of what people say, this article is for you. At the end of the article, you will be equipped with the detailed information you need to become an optician.
Before you can be a certified optician, you must qualify educationally and skillfully; you must meet all the requirements laid down and follow through the career path to the end of the road.
So, let's get started.
Who are those called opticians?


This should be the first question on your mind if you don't know anything about opticians. Opticians are the certified medical professionals who dispense eyeglasses and contact lenses based on a prescription written by an eye doctor. An optician is responsible for tasks like measuring the patients' eyes, dispensing eyeglasses with frames or contact lenses that fit a particular patient's eyes.
What work does an optician do?


From the definition given above, you must have an idea of what opticians do by now. Opticians' work is to help fit eyeglasses and contact lenses by following prescriptions from the eye doctor (ophthalmologists and optometrists).

An optician's job is not as hard and delicate as the eye doctor's, but it is equally important and requires medical knowledge. Before an optician can go ahead and dispense an eyeglass to a patient, he/she must read through and understand the eye doctor's prescription. Aside from this, he/she must dispense 'exact" eyeglass or contact lenses that fit the patient's eye problem.

Duties and obligations of an optician
Basically, the tasks/duties if an optician include:
Receiving the eye patient's doctor's prescription.
Reading through, cross-checking, and understanding the optometrist's prescription for an eye patient.
Measuring the patient's eyes before dispensing an eyeglass or contact lenses.
Dispensing a fitting eyeglass with frames or contact lenses that go along with the doctor's prescription and measurement.
Helping the patients choose an eyeglass frame suitable for the purpose it was prescribed. Such eyeglass frames could range from sport, office work, trading, etc
Repairing broken eyeglasses or replacing them totally.
Teaching the eye patients how to use contact lenses or eyeglasses and care for them, so they don't get broken.
Provide necessary information to the patients about frames, eyeglasses, and contact lenses. 
Keeping records, keeping track of customers' prescriptions, and following up on the eye patients.
Preparing customer's eyeglasses orders and cutting out lenses.
Where do opticians operate?


Well, it depends on the choice of the working environment a practicing optician chooses. Many opticians operate alongside an optometrist in the same office, hospital, While others work in small stores and shops where they sell eyeglasses frames. 
Requirements to becoming an optician


One doesn't just wake up from sleep and conclude that he/she will become an optician. Before you can successfully become a certified optician, there are laid down requirements that you have to meet.

Some of such requirements are educational qualifications, possessing relevant skills, and passion for the career path. Opticians are expected to have several year's experience, education (either a bachelor's, diploma, or associate degree), and prominent skills.
Educational qualification to become an optician


Whatever career path you have decided to pursue, the first requirement is to get a quality education. Yes! Education is an essential requirement to become an optician; without it, you can't get anywhere.

Take relevant courses


If you have decided to become an optician, you must take relevant courses while in school. The educational level you have to attain to become a certified optician depends on the country you reside in.

Some countries permit you to work as an optician with a high college degree or diploma, while others will only permit you if you have a post-college degree. Therefore, it is advisable to investigate the level of education required to become an optician in your state.

Whether or not you are going for a post-college degree, you must study relevant subjects in line with optometry. Courses such as physics, biology, mathematics, and anatomy are the best subjects to study while preparing to become an optician.


Proceed to have a post-college degree


After graduating from secondary school, the best option is to proceed to have a post-college degree. This is because the knowledge you acquire in high college might not be enough to qualify for a certificate or license to operate as an optician.

If you proceed to have a post-college degree, it will further open your eyes and help you acquire advanced knowledge about the career path you've chosen. 

Besides the fact that you will be exposed to advanced learning during your post-college degree, it will also enable you to stand out and be aloof of competition when you finally enter the job market.

Some states also demand that you have a post-college degree before you can become a licensed practitioner.

Consider Internships, training, and apprenticeship.
Another way to add a feather to your cap is to go for training, internships, and apprenticeship to aid your journey in becoming an optician.
Internships and apprenticeships are ways of getting practical education aside from the theoretical ones you are used to in school. With these, you will be able to learn under a practitioner, sharpen your knowledge, and gather more experience.
Apart from the teachings, you'll gain during internships and apprenticeships, you will also be able to connect with others in the field. When you connect with practicing opticians, getting a job will be easy.
Online courses on Optometry
Thanks to technology and digital innovation, you can sit at the comfort of your home and get a university degree in any courses you choose.
There are many online platforms that are fully equipped with degree courses you can take to aid your journey in becoming an optician. All you need to do is go online and search for those courses.
An online class is more or less like a classroom setting; you can relate with the tutor and take several assessment tests to guide you. Some of these courses also include clinical experience and experiments to hasten your learning process further.
Skills qualification to become an optician
Aside from having the necessary education, there are skills that you ought to have/develop while you're trying to become an optician.
Below are some of the necessary skills you need to have to work as an optician without future severe challenges:
Communication skills: This is the first skill on the list because if you want to deliver effectively and perform your task well, it is highly recommended.  Communication skill is needed because it will help you listen attentively to customer's demand, interact/engage with customers, take down their needs, and prescribe solutions to them.  You have to clearly and patiently explain terminologies and prescriptions to the patients until you are sure they've gotten the message.
Mathematical/calculation skills: If you hate calculation or mathematics as a whole, you might want to reconsider your desire to become an optician.  This is because you will be dealing with measurement and calculation whenever you want to dispense an eyeglass. So, if you lack the mathematical/calculation skills needed, you might dispense the wrong glass for the wrong patient.
Customer-care skills: "Customers are always right, doesn't mean they are."  Some customers are hard to deal with and want to constitute a nuisance, blame you or accuse you of anything. You have to be patient and accommodating. That's why this skill is important and can be developed alongside communication skills. As an optician, the way you treat your customers, relate with them, and take care of their needs will determine your success. Opticians who work in stores and shops in open places will have to accommodate the patients, answer every question in a friendly, courteous manner.

Managerial skills: Here is a skill that will help you stay organized and in business. You must be able to manage both your store and patients efficiently. Your business's smooth running depends on how well you manage both human and material resources at your disposal. You don't need a degree or diploma certificate in management studies before you can say you possess this skill. You can develop all skills over time.

Business skills: In case you are required to make contributions towards the business aspect of operating as a practicing optician. Your business skills will help you follow the market trends and know the recent changes made to increase your sales.

Decision-making skills: Every action you take reflects the kind of decision and choice you make. As an optician, you must be able to make fast and effective decisions without dragging your feet. When the time comes to decide the kind of frame or contact lens that fits a patient's description, you should drag it.
Licensing and Registration as an optician
If you have successfully finished the required educational level and have developed the skills needed to become an optician, the next thing is to get a license. The license you get will allow you to practice your profession anywhere and establish it on your own.
Before you can get licensed, you have to check your state's requirements and procedures to follow. Each state has different procedures; some require you to sit for exams (practical, theoretical, and certification exams). 
Some states will run a background test to know whether you have a criminal record or good moral conduct. Apart from this, they will also check if you are mentally and physically fit for an optician's task.
Above all, you must be 18 years before you can apply for an optician license in your state. After investigating the procedures of getting licensed, you have to register for the exam.
Every state organized an exam, and although they differ, they are compulsory. The examination will determine whether you are academically qualified and have the knowledge/experience needed.
The licensing exams come up twice a year, and there are more than 300 exam centers where you can sit for the exam, depending on your location. To know the nearest center, you can go online and search for "psi exam centers near me."
Job Prospect Of an Optician
The demand for an optician is increasing because of the number of older adults and people who need eye-related service. As long as people age or expose their eyes to things that affect the eye cells, there'll always be calls for eye-related service.
Having a college degree, or diploma, and post-college degree will improve an optician's chance of getting a job either in private or government firms.
So, how do you find a job as an optician?
Finding A Job
Build a strong, impressive resume
This is probably the first thing you need as an optician looking for a job. Your resume must be strong enough and impressive that any hiring manager wouldn't want to put it down.
There are several professional resume templates that you can use to build your resume. Remember that your resume is your footprint and a way of selling yourself; therefore, your resume must
Be professional
Free from grammatical errors and spelling mistakes
Contains your educational qualification, skills, and experience while in and outside school.
If you have also received any training or serve as an intern, you must include it on your resume
Include your full name and contact details.
Search for job openings and Apply.
There are numerous job platforms online where you can easily find a job opening and apply. Whenever you are searching for jobs online, you must be wary of scammers who are only after your resume and money. Any job platform that requires you to pay some amount of money before you can get a job is a scam.
Aside from this, any job opening that offers a high remuneration that is too good to be true is probably not real. You must know the salary expectation of an optician, and if it supersedes it with a significant number, don't apply.
You can also use the walk-in method. Visit places that you're sure might require an optician, such as hospitals, optometrists' offices, physician's office, or health care stores. 
Salary Expectations Of An Optician.
The salary expectation of opticians ranges, depending on the work environment and the country/cities you operate. Those that work in physicians' offices get high salaries compared to other working environments. The minimum annual salary of an optician in the USA is $37,800. Below is the list of yearly minimum salary expectations of an optician in a different working environment.
$42,000; Opticians who work in physicians' offices
$37,700; Opticians who work in health and personal care stores.
36,500; Opticians who work in optometrists' offices.
Best paying cities and states for opticians.
New York: $70,700
Bridgeport, Connecticut; $68,900
New Jersey; $64,000
New Haven; $66,000
District of Columbia; $58,100
Alaska; $54,100
Related Careers To Optician
You can take other jobs aside from being an optician; you don't necessarily have to be hell-bent on becoming an optician if you don't meet the educational and skills requirements as listed above.
Here are some of the related jobs to an optician that you can venture into:
Optometrist


Optometrists are qualified medical practitioners who examine the eyes and other parts of the visual system. They diagnose and treat visual impairment/problems and resolve eye diseases, injuries, and disorders. Apart from these, they also prescribe eyeglasses or contact lenses as needed, which will be dispensed by the optician. Their minimum annual salary expectation is $112,900, depending on their work environment (government, private firms, self-employed).


Medical Appliance Technicians


These are qualified professionals who construct, develop, repair medical appliances such as braces, eyeglasses, dentures, etc.
Their minimum annual salary expectation is $37,500.


Nurse practitioners


A fully qualified professional nurse with additional educational and skills qualifications to diagnose, administer treatments and write prescriptions for patients.
Their annual salary expectation is $111,100.
Recommended Books for beginning optician/optometry
These books are written, read, and have been reviewed by experts. They will increase your knowledge about the career field you've chosen:
Clinical Anatomy and Physiology of the Virtual System by Lee Ann. 
Clinical Medicine For Optometrists by David She in
See Better Now by M.A., Robert K. Maloney M.D., M.D., Neda Shamie.
Contact Lenses by Anthony J. Phillips, Lynne Speedwell
Clinical Management of Binocular Vision by Mitchell Scheiman, Bruce Wick.
Conclusion; Take away.
Opticians are part of the health/medical family, and therefore, you must build a professional image and acquire the necessary knowledge to stand out.
In the next coming years, the number of demands for certified opticians will increase, so you should be ready to offer your service.
Currently, in the USA, the number of performing Opticians is 74,500, which is expected to increase by4% soon. The anticipated increase is because of the rise in the number of aged people, diabetes patients, and people with eye problems.
If you have successfully been licensed to operate as an optician', here are the tips that will help you perform each task excellently.
Tips
Always appear neat, cultured, and groomed. Wear a smiling face as you attend to customers and let them be relaxed.
Perform all tests and measurements diligently, carefully, and cautiously.
Always check and cross-check your measurement to avoid mistakes and unfixable problems.
Have a food customer-worker relationship and be friendly.
Always have a variety of eye frames and contact lenses that customers can select from. Follow the latest trends about eyeglasses.
Don't limit yourself to the books you've read while in school; keep reading because no knowledge is wasted. Also, don't limit yourself to a specific area alone; lookout for a work environment with more exposure and work.
Good luck on your journey to becoming an optician!!
Also READ Radiographer Job Description
How to Become an Optician?