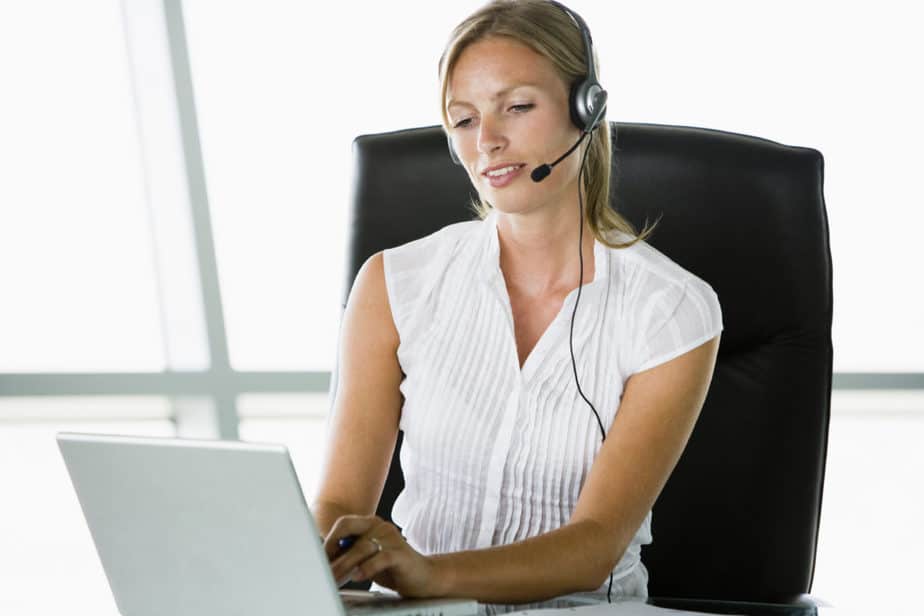 Jobs can be of different types either you are employed by a company, organization and are bound to follow their rules and regulations or you work for yourself. These are quite common job descriptions that you might be familiar with. There is a third type of job which is getting a lot of attention nowadays. It is called freelancing where the individual provides their services to the client. The freelancer is not attached to any company or agency and works independently. Here, let's know How to Become a Virtual Assistant?
Today freelancers are becoming quite well known due to their flexibility and good pay. An important field that most freelancers are opting for is, virtual assistant. In this job, you need to provide administrative services to your clients daily. The main benefit of becoming a virtual assistant is that there's no need for education other than the basic qualifications. But one thing that makes a difference is the experience. This job demands a lot of experience. There can be many who are just starting and don't have any solid experience. Today we will understand how you can become a virtual assistant without having any experience.
Before understanding that let's try to understand what a virtual assistant is and what they do?
Virtual Assistant
It's a different type of job that deals with clients and managing their day. You need to do certain administrative tasks like scheduling meetings, conducting the meetings, scheduling time slots for people who want to visit your client, email marketing, managing social media handles, etc. The virtual assistant does not work with the client in real life by working virtually which means that the work completely happens through the laptop. You need to see the client and manage them virtually through a laptop. They help the client with various problems. 
This job experience matters a lot because no one would give you a job just by the promises you make or the presentations you give. But while starting, many people don't have the experience needed and it hampers their work. But you can try and get a job even without any experience in many ways.
How to get a virtual assistant job without experience? 
after planning and trying a lot if you still are frustrated from your old job and wish to make certain changes in your life but have no experience for the same, then you can do better in life. Everybody starts somewhere and having an open mind that is good at picking new things and learning new concepts is what we need. There are a lot of ways you can become a virtual assistant without any prominent experience. The different ways to become a virtual assistant without experience include-
Start small- The very first step in this process is to start small. Work with a small business, single client and manage their stores and social media. A perk of starting small is that you get an idea of the job and the various responsibilities. This allows you to learn a lot. Learning new things can only be done when you have an open mind. Starting small will help you gain a lot of experience as it would be first-hand knowledge. Starting small has its benefits and you should take advantage of it.
Focus on your skill set- In the beginning, many people don't have the appropriate skills needed to carry out a job. But what everyone can do is focus on their strengths. The place you have worked in before might have taught you certain skills like writing, emailing, messaging, scheduling which can be used to your advantage in this job as well. Don't try to promise your clients work that you cannot do. Use your strengths and offer your services through this method. While you work with the client try expanding your work area to learn new things. 
Centre a website- When you are starting a good thing that you can do is create your website. Before creating your website you need to prepare documents related to whether you are the sole person to work or you will work in a group. After deciding this you need to create a website that can help others find and contact you if they like your services. Setting up a website also seems more professional and thus this can bring in some high-end clients as well thus you need to set up your website.
Create a social media presence- After creating a website you need to create a social media page with your company name or yrs name on it. This is important because with the changing world we all need a way to attract new clients and social media is the best option to get low as well as high-end clients. Do not mention that you are a beginner and try creating as much relatable content related to virtual assistant jobs. You can help others or teach them basic terminologies, how you start videos, etc. All these are great ideas to get your first client. 
Ask your friends- If you know anyone who works for a big company or even a small company, then try working for them. Working with a friend can give you knowledge about how things get done and you can learn new things slowly as well. Working for a friend wouldn't be that stressful and your friend would understand you and help you in the process as well. They can give you personal training from onboard assistants and thus having friends is an important thing. They are the ones who help you in times of uncertainty.
Ask for feedback- Once you have started working for someone ask them if they want certain changes what type of help do they want. You can ask about your performance and if they like it or not. Asking about your work will help you improve your work and change to fit the needs of the client. This is important as change is necessary to carry out any organization or even life. Once you have completed your job with the client you can ask for feedback from the client. Ask them for recommendation letters and let their colleagues and bosses know about you. This will help in marketing your skills.
These are certain ways you can use to find a virtual assistant job without any in-hand experience.
How to find clients?
When you are just starting, it can be hard to find clients because you lack experience. This is a common problem as there is a lot of competition in every field thus there are certain ways you can work to get your first client. These steps will show you how you can get the right client.
List down your services- It's really important to list down your services on a piece of paper to keep your abilities clear. This practice will differentiate you from other virtual assistants and may hire you looking at the services you provide. Your services need to be holistic, keeping in mind that the client wouldn't wish to hire more than one virtual assistant. This will help you with deciding what type of services you should provide. You can provide writing, email management, and scheduling services as they are some of the major administrative services.
Update your website regularly- If you have already created a website update it regularly by posting about your availability, publishing articles, etc. This will improve your engagement and clients would believe that you are a professional virtual assistant even though you are a beginner. These tricks and tactics should be compulsorily used in business to attract the right customers. You can also post on your social media and connect with people in your domain through Linkedin, Instagram, Facebook, etc. All of these sites are excellent ways to find new clients through people in your domain. 
Create a portfolio- When you are applying to a company you need to create a resume that asks you about your educational qualifications, achievements, contribution to the organization, etc. But when you are working as a freelancer you need to create a work portfolio. The work portfolio describes your experiences, achievements, work performance, and recommendations letters from clients. Therefore it is really important for creating a portfolio and will help you get high-end clients. Even if you don't have any experience your portfolio can help you get the client as it gives an overview of your services. You do not need a lot of recommendations from clients for your portfolio, you need to collect at least three client recommendations. This number is quite enough.
Cold outreach- To get your first three clients who will provide you with the recommendations you need to attract more outbound and inbound clients than initially, you need to focus on cold outreaches. This can include cold emails, cold messages on social media, cold calls, etc. Cold outreach refers to messaging or emailing someone who has no idea about your existence or your business. This method still works quite well as it is a common language used to communicate in businesses. So every individual involved in business or works in an organization knows how cold outreach works. You can directly email your potential clients and attach your portfolio to the email. This process can help you find good clients who pay well.
Free work- Many times people aren't willing to pay someone who doesn't have any qualifications or any experience. Every person values their time and money and wouldn't wish to spend it on someone who doesn't qualify for the position. This is the main reason why many freelancers who start their private businesses work for free for their initial clients. This is a common practice that every freelancer goes through. Now you don't need to work for free for a month or a year. You need to work for free for your first three clients only to get the job and gain recommendations to use for your next client. This free work later in the form of client recommendations can attract more clients.
Market yourself-  Money is life and thus if you already have a lot of money saved up and are willing to use it for growing your business, you can try various marketing techniques to gain clients. It is a common method used by professional and business owners to bring in more clients. There are various marketing methods that you can use to attract your potential clients. Certain marketing examples include-
Facebook Ads
Google Ads
Youtube Ads
Paid promotions
These are certain modern ways to market yourself and your business and you can choose any method you wish.
These are certain ways you can find new clients for your virtual assistant service.
Apps and Websites to use as a beginner Virtual Assistant
With the increasing demand for freelancing jobs, many people have developed apps and websites to fulfill this demand and supply of these freelancers and their services. These apps are designed for a wide variety of jobs out of which you can use to find potential virtual assistant job positions. The list of apps and websites to find a freelance virtual assistant job position are-
Fiverr- This app is quite famous for its freelancing community. It has a lot of freelancers from around the world. You can access the app through the web and creating a profile for a freelancer is completely free of cost. You can start by listing your virtual assistant job description on Fiverr and list down your top three services which you can provide to your clients. The competition you will see on Fiverr is quite high as there are a lot of people on Fiverr and thus you are forced to price your services at a lower cost.
Upwork- Upwork is quite similar to Fiverr in many cases and you will see a lot of competition over there too. It can be accessed through the web and you can list down your services on the app. When a client gets impressed by your description, then they can reach you via Upwork's messaging feature.
Indeed- It's a free website where many retirees lost their jobs and you can directly apply through the job listings. The website doesn't provide the option to its freelancers or job seekers to price their services or provide information about other services. Here the individual needs to do what the recruiters want. This isn't a freelancing job site, rather it's a traditional job listing website where you work with an organization.
Some other sites include-
Freelancers
PeoplePerHour
Wage
FlexJobs
Services of a Virtual Assistant
After you have understood how to find a job as a beginner freelancer you can refer to the list of services you can provide to your clients. You can provide one or more than one service depending on your skillset. You can even develop certain skills that can help you to be ahead of every other virtual assistant out there.
Let's understand the services that you can provide as a virtual assistant-
Email Marketing- As a virtual assistant, you can provide your clients with the service of email marketing. This service is becoming quite popular throughout the world due to the increase in e-commerce and the lockdown that forced everyone to stay at their home. This is a great skill to invest in and you can easily learn it through various courses that are available all over the internet. Even Google has a free course that teaches about email marketing. You can try developing this skill as it is in demand. You can even get a lot of clients who will pay quite well because of the intricacy the job demands.
Writing social media posts- As a virtual assistant, you can work by managing the client's social media accounts. This can include Instagram, Facebook, Linkedin, etc. Your basic responsibility here is to post about the client, write meaningful captions for the client's posts, answering messages, etc. Writing for your client's social media accounts can be a great job as it doesn't require a lot of work. This particular job is quite popular today due to an increase in the use of social media and an attraction towards perfection.
Appointment setting- As a virtual assistant, you can work for the client to maintains and sets all their appointments throughout the day. You need to possess certain time management skills to schedule the client's day. Appointment jobs are quite easy as your work deals with scheduling the meetings, canceling meetings, answering clients' phone calls, and acting as an intermediate during online meetings of the client.
Data Entry- As a virtual assistant you can provide the service of data entry to your clients. As a data entry manager, your job is to fill data into an excel sheet about all the meetings conducted by the client, insert information into the database, maintain records of the data, organize the data into separate fields, etc. This job is quite easy to do and you wouldn't need a lot of qualifications.
Creating Powerpoint Presentations- As a virtual assistant, you can also provide the service of creating PowerPoint presentations for the client. 
Your job will include-
Research the topic
Select a particular layout
Get it approved by the client
Create a Powerpoint presentation on the topic
Make changes if required, etc
The job will require you to learn certain presentation skills to make the slides and overlay look attractive and professional.
Arranging travel tickets- As a virtual assistant, you can also manage booking and canceling your client's travel tickets, hotel bookings, tickets to shows, exhibitions, etc. It's an easy job. All you need to do is find the best deals at the cheapest prices for your client or find the most comfortable deals for our client. The job doesn't require a lot of qualifications or experience and you can start immediately. The average salary you can get for this job is $3 per reservation, booking made.
Salary of a Virtual Assistant
When you are working virtually you can expect a lower salary because you don't provide one-to-one services. But the salary isn't quite low, you do get paid decently. The average salary that a virtual assistant gets is $30 per hour. Your experience can increase your salary as well as your status in the job market. With an increase in demand for your skills, you can get paid even higher.
Other reasons that can increase your salary are getting high-end international clients who pay quite well.
Scope of Virtual Assistant
The demand for virtual assistants is said to increase over years due to the digital shift in the economy. With the pandemic, many companies started working online; this created a demand for virtual assistants. As the economy is diverting back to its original state and many companies have opened up their workplaces, many employees don't wish to go to their workplaces again as they have gotten accustomed to the work-from-home life. This is the reason why the workplace that is physical today can shift to a digital workplace shortly. This shift will automatically increase the need for virtual assistants and online services.
Virtual assistants' main job is to work online and help managers and officers with their daily tasks and routine. As the job is virtual and can be done on a laptop through video conferencing the job is considered a future-proof job.  If you plan to get into the field and aspire to experiment with your skillset, then this is the right time because the craze for virtual assistants today is quite high. Thus we can see that the importance and demand for virtual assistants will increase shortly. 
Conclusion
Gaining an educational qualification was a prerequisite to grab jobs in the olden ages but today what matters the most is not your education but it's your experience and that's what you should develop instead of focusing on gaining good grades. Because grades might help you in getting the job but it's an experience that provides you the practical knowledge required to win at life and career.
How to Become a Virtual Assistant?- With No Experience